One monkey shy of an army

NOVEMBER 1
DIA DE LOS MUERTOS IS HERE -
By E.C. McMullen Jr.
Love of Horror fiction starts when you are young. THE ADDAMS FAMILY and THE MUNSTERS were likely my introduction to Horror, quickly followed by the H.P Lovecraft stories my Uncle Pat would read to me at night, and THE TWILIGHT ZONE.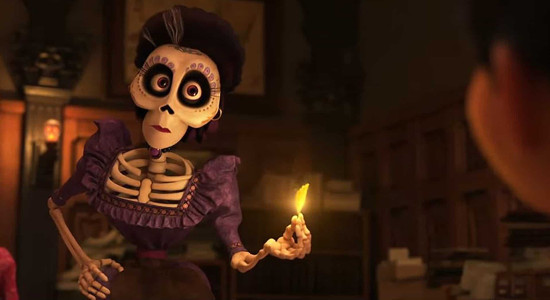 For your kids, maybe the family-centric COCO is the way to start.
My COCO review explains why.
And
HAPPY DIA DE LOS MUERTOS BIRTHDAYS TO -
By E.C. McMullen Jr.
Writer, Director, Producer Lucky McKee (MAY, Masters of Horror: SICK GIRL, THE LOST, ROMAN, THE WOODS, RED, THE WOMAN, ALL CHEERLEADERS DIE) is 43.
Actor Natalia Tena (HARRY POTTER AND THE ORDER OF THE PHOENIX, HARRY POTTER AND THE HALF-BLOOD PRINCE, WOMB, HARRY POTTER AND THE DEATHLY HALLOWS PART 1 & 2, GAME OF THRONES [TV]) is 34.
OCTOBER 31
HALLOWEEN IS HERE -
By E.C. McMullen Jr.
Yeah, you have read every review and dissertation. Or maybe you've only heard a lot, been inundated through the years with stills and clips and gifs and satire and who knows what else, until you feel there's no point in seeing it?
Feo: "Wait, what? Hey! Have you even seen the original HALLOWEEN?
Guest: "Oh sure! Ch! Ch! Ch! Ah! Ah! Ah!"
Feo: "Get out of my house."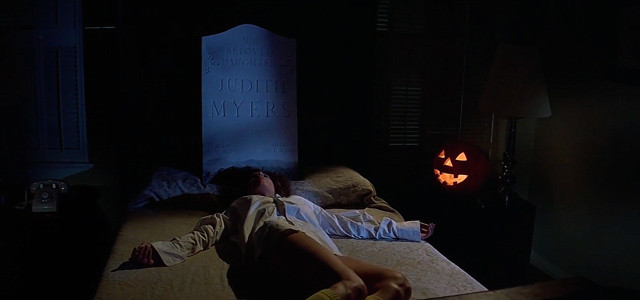 No, if you are a Horror fan, there's a reason why this movie has achieved full iconic status way past the point of being a Classic.
Let my HALLOWEEN Review give you that incentive to finally watch it.
And
HAPPY HORROR BIRTHDAYS TO -
By E.C. McMullen Jr.
Writer, Director, Producer, Peter Jackson (BAD TASTE, MEET THE FEEBLES, BRAIN DEAD / DEAD-ALIVE, HEAVENLY CREATURES, THE FRIGHTENERS, THE LORD OF THE RINGS [all], KING KONG, DISTRICT 9, THE LOVELY BONES, THE HOBBIT) is 52.
Look for Peter's upcoming Thrillers for 2013, and 2014, THE HOBBIT TRILOGY.
Actor Stephen Rea (CRY OF THE BANSHEE, THE COMPANY OF WOLVES, THE DOCTOR AND THE DEVILS, HACKS, IN DREAMS, FEAR DOTCOM, THE I INSIDE, CONTROL, V FOR VENDETTA, SISTERS, THE REAPING, STUCK, THE DEVIL'S MERCY, THE HEAVY, ROADKILL, THE SHADOW LINE [TV], UNDERWORLD: AWAKENING, WEREWOLF: THE BEAST AMONG US, UTOPIA [TV], ) is 67.
OCTOBER 29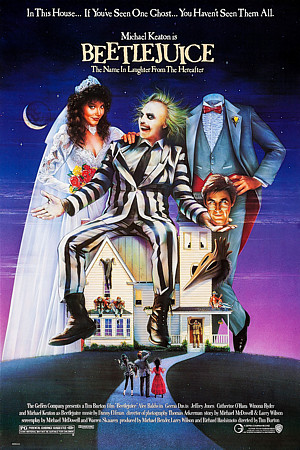 HAPPY HORROR BIRTHDAYS TO -
By E.C. McMullen Jr.
Actor India Eisley (HEADSPACE, UNDERWORLD: AWAKENING) is 25.
Actor Winona Ryder (BEETLEJUICE, EDWARD SCISSORHANDS, DRACULA [1992], THE CRUCIBLE, ALIEN: RESURRECTION, GIRL, INTERRUPTED, LOST SOULS, A SCANNER DARKLY, STAR TREK, BLACK SWAN, THE ICEMAN, THE LETTER, FRANKENWEENIE, HOMEFRONT, STRANGER THINGS [TV]) is 47.
Actor Rufus Sewell (HAMLET [1996], DARK CITY, BLESS THE CHILD, SHE CREATURE, THE ILLUSIONIST, DOWNLOADING NANCY, VINYAN, ELEVENTH HOUR [TV], THE TOURIST,ZEN [TV], ABRAHAM LINCOLN: VAMPIRE HUNTER, RESTLESS [TV], I'LL FOLLOW YOU DOWN, OCCULT) is 42.
Writer, Producer, Actor Sue Stevens (THE WRONG HOUSE) is 50.
Writer, Director Dante Tomaselli (DESECRATION, HORROR, SATAN'S PLAYGROUND, TORTURE CHAMBER) is 49.
Horror Writer L.L. Soares (IN SICKNESS [w/Laura Cooney], LIFE RAGE) is 54.
OCTOBER 28
HAPPY HORROR BIRTHDAYS TO -
By E.C. McMullen Jr.
Horror writer Rain Graves (BLOOD OF A BLACKBIRD) is 44.
Writer Joe Lansdale (Books: THE TWO-BEAR MAMBO, MUCHO MOJO, COLD IN JULY, THE MAGIC WAGON, SUNSET AND SAWDUST, CAPTAINS OUTRAGEOUS, Movies: BUBBA HO-TEP, INCIDENT ON AND OFF A MOUNTAIN ROAD) is 67.
Actor Devon Murray (HARRY POTTER AND THE "X" [all]) is 30.
Actor Joaquin Phoenix (TO DIE FOR, U-TURN, RETURN TO PARADISE, 8MM, QUILLS, SIGNS, THE VILLAGE, RESERVATION ROAD, THE MASTER, DARK BLOOD) is 44.
Actor Matt Smith (THE SHADOW IN THE NORTH, DOCTOR WHO [TV - 24th Doctor of Cinema and Television], WOMB, MOSES JONES, HOW TO CATCH A MONSTER) is 36.
OCTOBER 27
HAPPY HORROR BIRTHDAYS TO -
By E.C. McMullen Jr.
Director Emily Hagins (PATHOGEN, THE RETELLING, MY SUCKY TEEN ROMANCE, CHILLING VISIONS) is 21.
Actor Robert Picardo (THE HOWLING, LEGEND, MUNCHIES, BATES MOTEL [TV], 976-EVIL, TOTAL RECALL, GREMLINS 2, STAR TREK: FIRST CONTACT, MENNO'S MIND, HOMECOMING [TV], SENSORED, THE AWAKENED, MEGA-SHARK vs CROCOSAURUS, MONSTERWOLF, MORLOCKS, END OF THE ROAD, LEGENDS OF NETHIAH, TRAIL OF BLOOD, MANSION OF BLOOD, LAST STOP, ATLAS SHRUGGED II, THE INFILTRATORS, DON'T BLINK, MORGANVILLE: THE SERIES [TV], MANSION OF BLOOD, OCCUPANTS) is 60.
Director and Producer Ivan Reitman (THEY CAME FROM WITHIN, RABID, BLACKOUT, HEAVY METAL, GHOSTBUSTERS, GHOSTBUSTERS II, MUMMIES ALIVE! [TV], EVOLUTION, ALIENATORS [TV], DISTURBIA, THE UNINVITED, HITCHCOCK) is 67.
LOVE THIS SITE?
Support it when you buy my books
E.C. McMullen Jr.
PERPETUAL
BULLET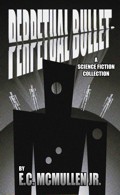 "'Some People' ... may be the standout story in the book."
- John Grant, Infinityplus
WILLOW BLUE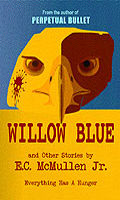 "'Willow Blue' will burrow under your skin and stay there long after you've put the book down."
- Jeffrey Reddick, Creator of
FINAL DESTINATION
IN OTHER BOOKS
E.C. McMullen Jr.'s
short story
CEDO LOOKED LIKE PEOPLE
in the anthology
FEAR THE REAPER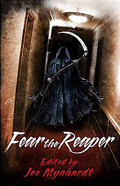 "This Ray Bradbury-esque is one of the most memorable and one of the more original stories I've read in a long time."
- Amazon Review
HORROR 201:
The Silver Scream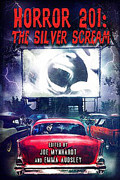 Filmmaker's Guidebook
featuring
RAY BRADBURY,
JOHN CARPENTER,
WES CRAVEN,
TOM HOLLAND,
E.C. McMULLEN Jr.,
GEORGE A. ROMERO,
and many more.
Extensively quoted in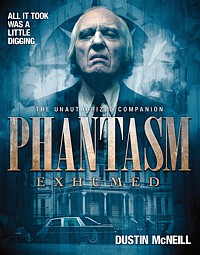 PHANTASM
EXHUMED
The Unauthorized Companion
Robert S. Rhine's
SATAN'S 3-RING
CIRCUS OF HELL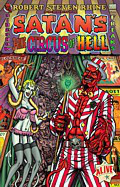 Forward by
GAHAN WILSON &
FEO AMANTE.
Featuring comics by
ALEX PARDEE,
WILLIAM STOUT,
STEVE BISSETTE,
FRANK DIETZ,
JIM SMITH,
FRANK FORTE,
ERIC PIGORS,
MIKE SOSNOWSKI,
OMAHA PEREZ,
DAVID HARTMAN,
STEVEN MANNION,
and more!
Also
IN CINEMA
E.C. McMullen Jr.
Head Production Designer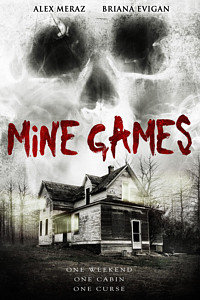 MINE GAMES
(Starring:
JOSEPH CROSS, BRIANA EVIGAN,
ALEX MERAZ)
Dept. head
Special Effects Make-Up
(SFX MUA) and Michael Madsen's stunt double on the movie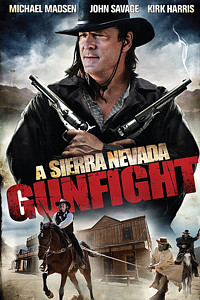 A SIERRA NEVADA GUNFIGHT
(MICHAEL MADSEN & JOHN SAVAGE).
PRODUCTION DESIGNER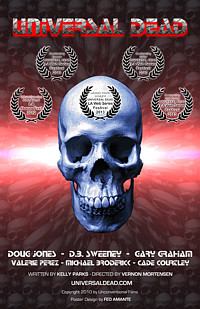 UNIVERSAL DEAD
(DOUG JONES,
D.B. SWEENEY,
GARY GRAHAM)
ART DIRECTOR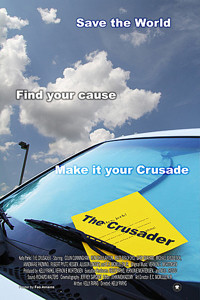 THE CRUSADER
(COLIN CUNNINGHAM,
GARY GRAHAM)