Helping your Ape-brain contain the secrets of the Krell since 1998.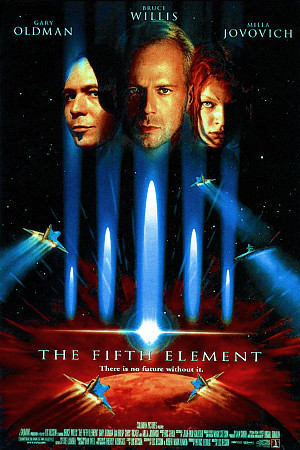 MAY 9


IT'S THE 20th BIRTHDAY OF THE FIFTH ELEMENT!


By E.C. McMullen Jr.
When I first saw this movie I didn't know what to expect. Trailers didn't peg it anywhere near Star Wars or BLADE RUNNER. Little did I know that Luc Besson's masterpiece (

and not his only one

) would be closer to the knock-about fun of John Carpenter's BIG TROUBLE IN LITTLE CHINA.

Being that this is a Horror Thriller site, that's a comparison that casts a shadow. In 1997 I had no clue that, nearly 20 years later, those two men would lock horns over a legal dispute, with Luc Besson on the losing side of a matter he'd often been accused of throughout his cinematic history.

Still, the recent legal matter is resolved and their fight isn't my fight. Enemies often make up and become friends. In fact, John Carpenter is adept at gracefully burying the hatchet.

My point today is the awesomeness of THE FIFTH ELEMENT. Now matter how many times I watch it, it remains enjoyable. It broke actor Bruce Willis (THE 6TH SENSE, UNBREAKABLE, SIN CITY, PLANET TERROR), through a wall he'd tried and failed to break on his own. That of the wise-cracking action comedy hero.

It introduced us to Milla Jovovich before she spent the next two decades typecasting herself as the RESIDENT EVIL gal.

It took Chris Tucker's manic energy and inventiveness to a whole higher level: Possibly the highest he'll ever achieve.

This is how it went down -

Continued at HorrorThriller/TheFifthElement.
MAY 3




MEET WALTER


By E.C. McMullen Jr.
Holy freaking YAWN!

I've had more thrills researching my bank statements.

Is there any ALIEN fan, or Horror Fan, or Thriller fan, or Science Fiction fan, out there who is getting gung-ho excited over 20th Century Fox' pasturized promos for ALIEN COVENANT?

I mean, yeah sure, don't overhype it and raise expectations to an unreasonable level, but this? This is Nyquil!
MAY 1


YOU DUG IT
By E.C. McMullen Jr.
While the franchise winner of the millennium continues to dominate the #1 spot of the US box office (

and pretty much the world!

), these are the Horror, Thriller, Mystery, and Suspense movies you Dug this weekend.

BEAUTY AND THE BEAST. With three new movies hitting the numbers #2, #3, and #4, this timeless Young Adult Thriller drops from #3 to #6. Despite 7 weeks at the box office, BEAUTY AND THE BEAST has bounced back up before and it may again.

THE CIRCLE Enters the weekend box office Top Ten at #4. From Director and co-writer James Ponsoldt and co-writer Dave Eggers, based on the novel by Dave Eggers, THE CIRCLE stars Emma Watson, Tom Hanks, John Boyega, Patton Oswalt, Glenne Headly, and the late Bill Paxton

YOU BURIED IT
THE LOST CITY OF Z. In its third weekend and despite the addition of 252 screens, Z dropped from #10 to #12. This is now crunch time for distributor Bleeker Street, because despite getting an 88% from Rotten Tomatoes - Certified Fresh, and a 7 rank at IMDb, Z just doesn't have the screens to fend off new comers, let alone a heavyweight like GUARDIANS OF THE GALAXY 2, which opens next weekend.

For modern audiences, if a movie is too difficult to find, they'll just wait for the home video. For indie movies with high critical and audience rankings, that's money left on the table.

UNFORGETTABLE, debuted last weekend at #7 with a satisfactory number of screens, yet you aren't digging its soap opera histrionics, as it dropped to #10 this week. With nearly three times as many screens as THE LOST CITY OF Z, but with poor critical and audience response, a bounce is unlikely.

DIG IT UP
SLEIGHT - Blumhouse Tilt distributors opened this $250,000 micro budget Science Fiction Thriller at #14 on only 565 screens. In only one weekend it returned nearly 8 times its budget at the box office.

COLOSSAL, added another 102 screens, which allowed it to hang at #20 for a second week. COLOSSAL is getting great critical and audience reviews and distributor NEON has marketed it well. But unless NEON can significantly add screens this weekend, COLOSSAL may be a missed opportunity.

BATTLE OF MEMORIES

. Opening on 42 screens and at #26, this Science Fiction Thriller from China apparently begins its life in the U.S. market first.

PHOENIX FORGOTTEN debuted last week at #11 and accomplished a box office break even on few screens. As of Monday afternoon, its returns haven't come in yet, but BoxOffice Mojo and IMDb show it's still in play.

THE EYES in its fourth week jumped up to 49 while losing one screen. That's only 2 screens total and the Summer blockbusters are charging toward the gate.

THE DARK BELOW, in its second weekend, doubled its theatrical screens, giving it 2. Those two screens shot it up from #92 to #51.

Stats and information aggregated from BoxOfficeMojo, RottenTomatoes, and IMDb. Commentary is the opinion of the author.
MAY 1




WHO GOT STOKED?




By

E.C. McMullen Jr.
Dudes! Yall won a freaking Stoker?!?
Kick-ass! Now I can say, "There's these folks I know, and they all won a freaking Stoker!"


Superior Achievement in a Young Adult Novel
WINNER: Maria Alexander, Snowed (Raw Dog Screaming)

Superior Achievement in Long Fiction
WINNER: Tim Waggoner, The Winter Box (Darkfuse)

Superior Achievement in an Anthology
WINNER: Oliva F. Monteleone & Tom Monteleone, eds., Borderlands 6 (Samhain)

Superior Achievement in a Poetry Collection
WINNER: Stephanie M. Wytovich, Brothel (Raw Dog Screaming)

Superior Achievement in a Graphic Novel
WINNER: James Chambers, Kolchak the Night Stalker: The Forgotten Lore of Edgar Allan Poe (Moonstone)

I also know some folks who got the final Nom!
Superior Achievement in a First Novel
NOM: Stephanie M. Wytovich, for The Eighth (Dark Regions),

Superior Achievement in Long Fiction
NOM: Scott Edelman, "That Perilous Stuff" (Chiral Mad 3)

Superior Achievement in Short Fiction
NOM: Lisa Mannetti, "Arbeit Macht Frei" (Gutted: Beautiful Horror Stories)

Superior Achievement in a Fiction Collection
NOM: Richard Chizmar, A Long December (Subterranean)
NOM: Hank Schwaeble, American Nocturne (Cohesion)

Superior Achievement in Non-Fiction
NOM: David J. Skal, Something in the Blood (Liveright)

Superior Achievement in a Poetry Collection
NOM: Bruce Boston & Alessandro Manzetti, Sacrificial Nights (Kipple Officina Libraria)

and a Lifetime Achievement Award to Thomas F. Monteleone!
BUY BOOKS FROM
E.C. McMullen Jr.
WILLOW BLUE


"'Willow Blue' will burrow under your skin and stay there long after you've put the book down."
- Jeffrey Reddick, Creator of
FINAL DESTINATION

PERPETUAL BULLET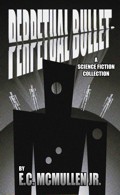 "'Some People' ... may be the standout story in the book."
- John Grant, Infinityplus

IN OTHER BOOKS
E.C. McMullen Jr.'s
short story
CEDO LOOKED LIKE PEOPLE
in the anthology
FEAR THE REAPER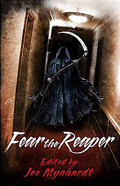 "This Ray Bradbury-esque is one of the most memorable and one of the more original stories I've read in a long time."
- Amazon Review
HORROR 201: The Silver Scream
PAPERBACK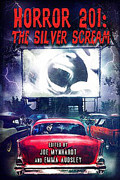 Filmmaker's Guidebook
featuring
RAY BRADBURY,
JOHN CARPENTER,
WES CRAVEN,
TOM HOLLAND,
E.C. McMULLEN Jr.,
ED NAHA,
GEORGE A. ROMERO,
and many more.
Extensively quoted in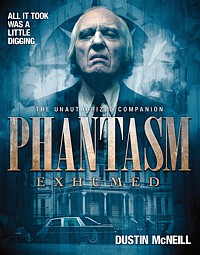 PHANTASM EXHUMED
The Unauthorized Companion

Robert S. Rhine's
SATAN'S 3-RING CIRCUS OF HELL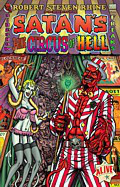 Forward by
GAHAN WILSON,
FEO AMANTE.
Featuring comics by
WILLIAM STOUT,
HILARY BARTA,
STEVE BISSETTE,
SPAIN RODRIGUEZ,
FRANK DIETZ,
JIM SMITH,
TONE RODRIGUEZ,
FRANK FORTE,
ERIC PIGORS,
ALEX PARDEE,
MIKE SOSNOWSKI,
OMAHA PEREZ,
DAVID HARTMAN,
D.W. FRYDENDALL,
SHANNON WHEELER,
VINCENT WALLER,
JACOB HAIR,
NENAD GUCUNJA,
STEVEN MANNION,
NORMAN CABRERA,
and more!
ALSO
IN CINEMA
E.C. McMullen Jr.
HEAD PRODUCTION DESIGNER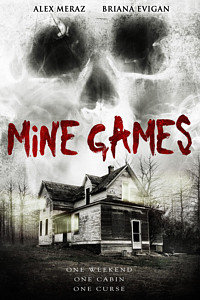 MINE GAMES
(Starring:
JOSEPH CROSS, ALEX MERAZ, BRIANA EVIGAN)
Dept. head
SPECIAL EFFECTS MAKE-UP
(SFX MUA) and Michael Madsen's stunt double on the movie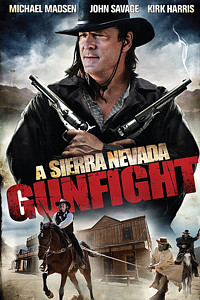 A SIERRA NEVADA GUNFIGHT
(Starring:
MICHAEL MADSEN and JOHN SAVAGE).

PRODUCTION DESIGNER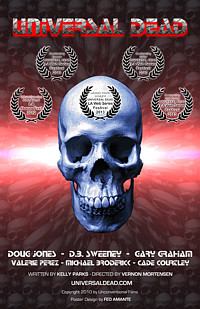 UNIVERSAL DEAD
(Starring:
DOUG JONES, D.B. SWEENEY, GARY GRAHAM)

ART DIRECTOR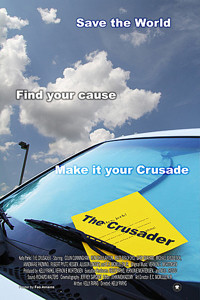 THE CRUSADER
(Starring COLIN CUNNINGHAM, GARY GRAHAM)