Now scream! Scream for all you're worth!
33 Days of HALLOWEEN! Day 28
For the Twenty-eighth day of HALLOWEEN, we watch
Directors Merian C. Cooper and Ernest B. Schoedsack's KING KONG.
And -
HAPPY HORROR THRILLER BIRTHDAYS TO -
By E.C. McMullen Jr.
Horror writer Rain Graves (BLOOD OF A BLACKBIRD) is 46.
Writer Joe Lansdale (Books: THE TWO-BEAR MAMBO, MUCHO MOJO, COLD IN JULY, THE MAGIC WAGON, SUNSET AND SAWDUST, CAPTAINS OUTRAGEOUS, Movies: BUBBA HO-TEP, INCIDENT ON AND OFF A MOUNTAIN ROAD) is 69.
Actor Devon Murray (HARRY POTTER AND THE "X" [all]) is 32.
Actor Joaquin Phoenix (TO DIE FOR, U-TURN, RETURN TO PARADISE, 8MM, QUILLS, SIGNS, THE VILLAGE, RESERVATION ROAD, THE MASTER, DARK BLOOD, YOU WERE NEVER REALLY HERE, JOKER) is 46.
Actor Matt Smith (THE SHADOW IN THE NORTH, DOCTOR WHO [TV - 24th Doctor of Cinema and Television], MOSES JONES, WOMB, LOST RIVER, TERMINATOR GENISYS, PRIDE AND PREJUDICE AND ZOMBIES, PATIENT ZERO [2018]) is 38.
Look for Matt in the 2020, 2021 Thriller, MORBIUS. Also in 2020, 2021, Edgar Wright's Horror Thriller, LAST NIGHT IN SOHO.
33 Days of HALLOWEEN! Day 27
For the Twenty-seventh day of HALLOWEEN, we watch
Director Mark Pavia's, Stephen King: THE NIGHT FLIER.
And -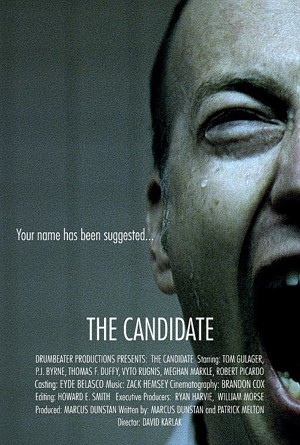 HAPPY HORROR THRILLER BIRTHDAYS TO -
By E.C. McMullen Jr.
Director Emily Hagins (PATHOGEN, THE RETELLING, MY SUCKY TEEN ROMANCE, CHILLING VISIONS, SCARE PACKAGE) is 28.
Actor Robert Picardo (THE HOWLING, LEGEND, MUNCHIES, BATES MOTEL [TV], 976-EVIL, TOTAL RECALL, GREMLINS 2, STAR TREK: FIRST CONTACT, MENNO'S MIND, Masters of Horror HOMECOMING [TV], SENSORED, THE AWAKENED, MEGA-SHARK vs CROCOSAURUS, MONSTERWOLF, THE CANDIDATE, MORLOCKS, END OF THE ROAD, LEGENDS OF NETHIAH, TRAIL OF BLOOD, MANSION OF BLOOD, LAST STOP, ATLAS SHRUGGED II, THE INFILTRATORS, DON'T BLINK, MORGANVILLE: THE SERIES [TV], MANSION OF BLOOD, OCCUPANTS, UBELIEVABLE!!!!!) is 62.
Look for Robert in the upcoming 2019, 2020, 2021 Thriller release, TO MEET THE FACES YOU MEET
Director and Producer Ivan Reitman (THEY CAME FROM WITHIN, RABID, BLACKOUT, HEAVY METAL, GHOSTBUSTERS, GHOSTBUSTERS II, MUMMIES ALIVE! [TV], EVOLUTION, ALIENATORS [TV], DISTURBIA, THE UNINVITED, HITCHCOCK, GHOSTBUSTERS [2016]) is 69.
Look for Ivan's upcoming GHOSTBUSTERS: AFTERLIFE, in 2020, 2021.
33 Days of HALLOWEEN! Day 26
For the Twenty-sixth day of HALLOWEEN, we watch
Director Ishiro Honda's GOJIRA.
And -
HAPPY HORROR THRILLER BIRTHDAYS TO -
By E.C. McMullen Jr.
Actor Robert Maillet (300, SHERLOCK HOLMES [2009], THE BIG BANG, MONSTER BRAWL, IMMORTALS, A LITTLE BIT ZOMBIE, PACIFIC RIM, PERCY JACKSON AND THE SEA MONSTERS, THE MORTAL INSTRUMENTS: CITY OF BONES, SEPTIC MAN, THE STRAIN [TV], HAVEN [TV], KILLER WAVES, DEAD POOL 2, BECKY) is 51.
Look for Robert in the upcoming 2020 Horror, VICIOUS FUN.
Actor Jon McLaren (THE CONVENANT, A WOMAN'S RAGE, MY NANNY'S SECRET, THE STEPSON, ANOTHER MAN'S WIFE, THE PERFECT ROOMMATE, METAL TORNADO, EDDIE, HOUSE AT THE END OF THE STREET, CROOK, THE GIRL HE MET ONLINE, TRUST NO ONE, BOTTOM OF THE WORLD, DARKEN) is 36.
Look for Jon in the upcoming 2021 Thriller, DEADLY SIBLING REUNION.
Actor Trevor White (MILLENNIUM [TV], EPICENTER, DEATH TRAIN TO THE PACIFIC, STRANGE FREQUENCY, HELLRAISER: HELLSEEKER, MINDHUNTERS, A SUMMER IN GENOVA, ECHELON CONSPIRACY, GODFORSAKEN, SUPER ERUPTION, THE DARK KNIGHT RISES, ASTRAL, TORNARE) is 50.
33 Days of HALLOWEEN! Day 25
For the Twenty-fifth day of HALLOWEEN, we read
Author Mike Baron's HELMET HEAD.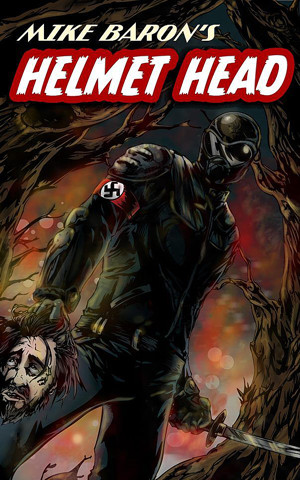 And -
HAPPY HORROR THRILLER BIRTHDAYS TO -
By E.C. McMullen Jr.
Producer Gale Anne Hurd (THE TERMINATOR [all], ALIENS, BAD DREAMS, ALIEN NATION, THE ABYSS, TREMORS, CAST A DEADLY SPELL, RAISING CAIN, NO ESCAPE, THE GHOST AND THE DARKNESS, THE RELIC, DANTE'S PEAK, DEAD MAN ON CAMPUS, VIRUS [1999], HULK, THE PUNISHER [2004], THE COVEN [2004], ÆON FLUX, THE INCREDIBLE HULK, PUNISHER: WARZONE, THE WALKING DEAD [TV], THE TALKING DEAD [TV], HORIZON [TV], FEAR THE WALKING DEAD [TV], FALLING WATER [TV], LORE [TV], HELLFEST, THE WALKING DEAD: WORLD BEYOND [TV]) is 65.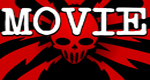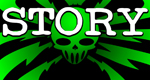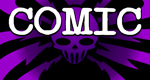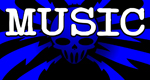 Support This Site
When You Buy My Books
E.C. McMullen Jr.
PERPETUAL
BULLET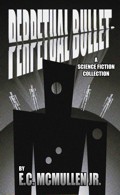 "'Some People' ... may be the standout story in the book."
- John Grant, Infinityplus
E.C. McMullen Jr.
WILLOW BLUE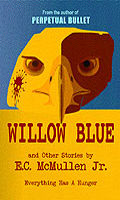 "'Willow Blue' will burrow under your skin and stay there long after you've put the book down."
- Jeffrey Reddick, Creator of
FINAL DESTINATION
In Other Books
E.C. McMullen Jr.'s
short story
CEDO LOOKED LIKE PEOPLE
in the anthology
FEAR THE REAPER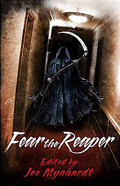 "This Ray Bradbury-esque is one of the most memorable and one of the more original stories I've read in a long time."
- Amazon Review
HORROR 201:
The Silver Scream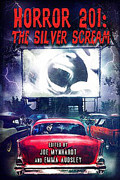 Filmmaker's Guidebook
featuring
RAY BRADBURY,
JOHN CARPENTER,
WES CRAVEN,
TOM HOLLAND,
E.C. McMULLEN Jr.,
GEORGE A. ROMERO,
and many more.
Extensively quoted in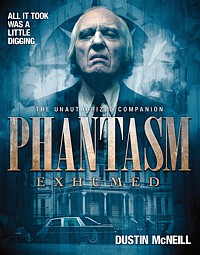 PHANTASM
EXHUMED
The Unauthorized Companion
Robert S. Rhine's
SATAN'S 3-RING
CIRCUS OF HELL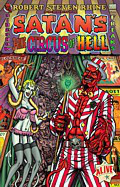 Forward by
GAHAN WILSON &
FEO AMANTE.
Featuring comics by
ALEX PARDEE,
WILLIAM STOUT,
STEVE BISSETTE,
FRANK DIETZ,
JIM SMITH,
FRANK FORTE,
ERIC PIGORS,
MIKE SOSNOWSKI,
OMAHA PEREZ,
DAVID HARTMAN,
STEVEN MANNION,
and more!
Also
IN CINEMA
E.C. McMullen Jr.
Head Production Designer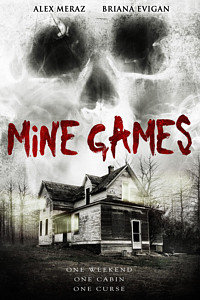 MINE GAMES
(Starring:
JOSEPH CROSS, BRIANA EVIGAN,
ALEX MERAZ)
Dept. head
Special Effects Make-Up
(SFX MUA)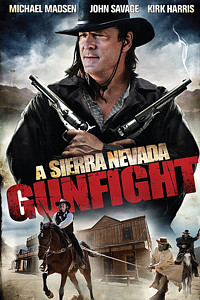 A SIERRA NEVADA
GUNFIGHT
(MICHAEL MADSEN & JOHN SAVAGE).
Production Designer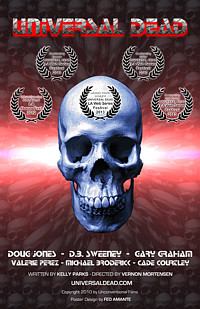 UNIVERSAL DEAD
(DOUG JONES,
D.B. SWEENEY,
GARY GRAHAM)
Art Director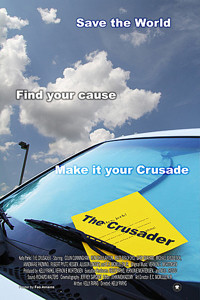 THE CRUSADER
(COLIN CUNNINGHAM,
GARY GRAHAM)