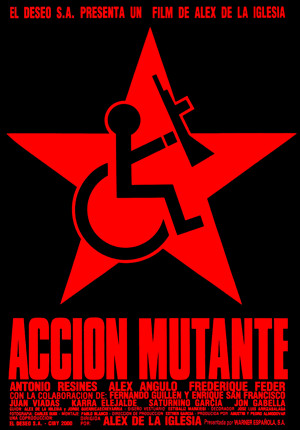 OCT. 17


CINEMA OBSCURA: ACCION MUTANTE




By

E.C.McMullen Jr.
By now you're noticing that a lot of great movies are being made in the world and the U.S. isn't getting a chance to see it.

It's not that Norte Americanos wouldn't pay to see it, they just aren't given the opportunity.

Seriously, what's the excuse for ignoring the largest single market in the world where Horror and Science Fiction are so damn huge that there are around 100 genre conventions in any given year, every single year?

And they wonder why pirate torrents still exist.

Today's Cinema Obscura is Álex de la Iglesia's ACCION MUTANTE.

The most casual search of the Internet for this title will expose you to a ravenous fanbase that is in love with this movie, and harbors various degrees of passion for all of Álex de la Iglesia's work.

Potential fans in the U.S. will be hard-pressed to find legal copies of this movie. I don't know if any Region 1 copies ever existed. Most Americans I know who have seen this movie, did so at their local Arthouse theater at some point.

However, if you're looking for encouragement,

Read our /ACCION MUTANTE review.
LOVE THIS SITE?




KEEP IT GOING WHEN YOU BUY MY STUFF!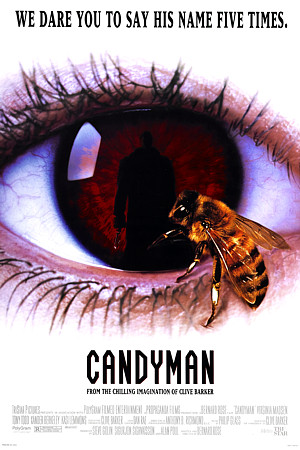 OCT. 16


CINEMA OBSCURA: CANDYMAN




By

E.C.McMullen Jr.
It's rare that a studio picture ever makes the CINEMA OBSCURA.

Yet the fact remains that as the Horror movie fans draw, paint, and Photoshop their favorite monsters from Horror cinema, one of the most infamous, CANDYMAN, so often gets left out.

Is it because the sequel, FAREWELL TO THE FLESH, burned the first? Is it because the second sequel, a Direct to Video non-effort, burned the franchise?

Of course not. THE AMITYVILLE HORROR, CHILD'S PLAY, TREMORS, HELLRAISER, and more have all had shitty sequels and all went Direct to Video. The original SALEM'S LOT and IT movies were born on the boob tube long before Pennywise slithered to the theater screen.

So why does CANDYMAN get such short shrift? Especially when Horror actor Tony Todd (THE CROW, FINAL DESTINATION [all], HATCHET, Masters of Horror: VALERIE ON THE STAIRS) delivered so masterfully, enduring over 20 bee stings throughout the trilogy? That's right: it's not cgi, greenscreen, or practical effects. those are real bees in his mouth with their stingers still attached.

Anyone can jump to conclusions and I don't have an answer. I just keep asking the artists and Social Media posters, "Where's Candyman?"

Why?

I love this movie warts and all and, while I gave it 3 Shriekgirls, that is a strong, enduring 3, meaning it's a movie you can watch over and over and still enjoy it.

I wish I could say that about some of the 5 Shriekgirl movies that quickly dimmed upon repeat watchings.

Today, October 16, in 1992, CANDYMAN was released on the world.

Read my /CANDYMAN review.
LOVE THIS SITE?




KEEP IT GOING WHEN YOU BUY MY STUFF!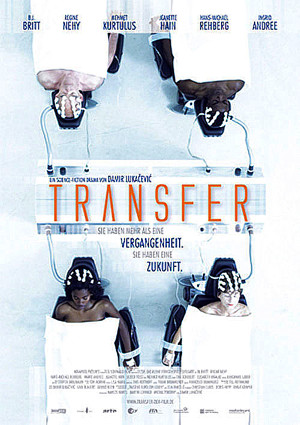 OCT. 4


CINEMA OBSCURA: TRANSFER




By

E.C.McMullen Jr.
7 years before GET OUT became a sweeping smash hit in North America, I saw the German movie, TRANSFER at the 2010 Shriekfest in Los Angeles.

It was remarkably close to GET OUT in every way, except it was more Science Fiction-y, more believable, more chiiling, and more Horrific.

Just as GET OUT swept through box office receipts, TRANSFER swept up awards at film festivals, garnered high praised from critics, and fell into a vacuum of incompetent North American distribution thanks to Mongrel Media - a company with a seemingly vast slate of movies featuring big stars, that never go anywhere.

GET OUT was fortuante to have Blumhouse Productions guide it through its distribution channels and challenges.

TRANSFER was unfortunate to have Mongrel Media.

Their size of their mismanaged mausoleum of titles is downright scary in its obscurity. Mongrel Media is clearly a company where good movies go to be buried.

So it is that a great movie like TRANSFER defines Cinema Obscura the way few movies do.

Read /TRANSFER review.
LOVE THIS SITE?




KEEP IT GOING WHEN YOU BUY MY STUFF!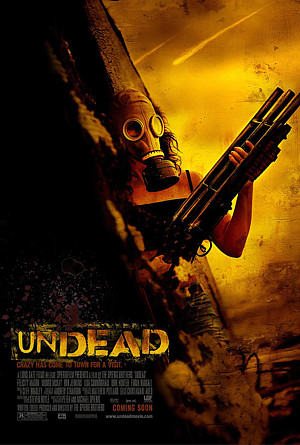 OCT. 3


CINEMA OBSCURA: UNDEAD




By

E.C.McMullen Jr.
Another day another Lionsgate stumble. There are times I wonder how they stay afloat when even their last leg on the stool, Tyler Perry, is attempting to spread the diminishing returns of his Madea character to cover their Horror movie reputation as well (

it's failing horrifically

).

But that's what's happening and Lionsgate has no one but themselves to blame. Yesterday I told you about the critically acclaimed DANCE OF THE DEAD, that Lionsgate grabbed then fumbled? Today I'm talking the Australian, UNDEAD.

Australian Horror movies are known for their balls to the wall gore and action (MAD MAX everyone? How about WOLF CREEK?) and UNDEAD is right up there with the best of them.

But why is that?

Read my /UNDEAD review.

Want more Spierig Bros.?

Check out my review of DAYBREAKERS.

Want still more Spierig Bros.? Well Michael Spierig directed JIGSAW, which is coming up this month!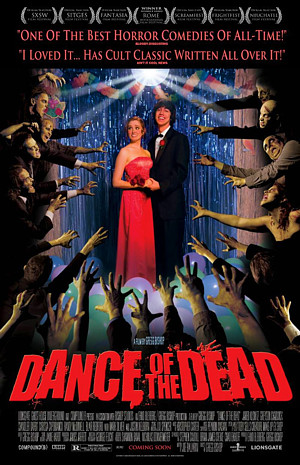 OCT. 2


CINEMA OBSCURA: DANCE OF THE DEAD




By

E.C.McMullen Jr.
This fun flick is available in Blu-Ray and Steelbook throughout the rest of the world, which shows how well distributors like Paramount and Sony can handle your foreign distribution, while Ghosthouse Underground and Lionsgate incompetently choke your movie to death in the home market.

Lionsgate in particular has made its name and livelihood on Horror movies, so since DANCE OF THE DEAD has demonstrably proven itself in every market where it didn't get short shrift, what gives?

That's a mystery I have no access to. I can only look at the money squandering real-world result of such short-sighted business acumen.

That is why, in the U.S., DANCE OF THE DEAD falls under my Cinema Obscura. You can find it on DVD at least, but don't expect a lot of extras.

Instead, let me tell you why it's worth your while,

Go to /DANCE OF THE DEAD review.

Have you already seen it?

Well have you read my interview with Director and Producer, Gregg Bishop?

No? Well don't wait another minute! Check out /UnderTheMicroscope: Gregg Bishop.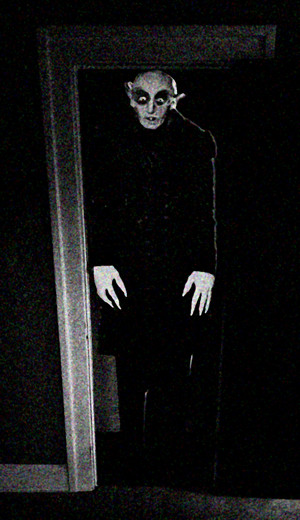 OCT. 1


MY FIRST MONSTER




By

E.C.McMullen Jr.
Being as today is October 1st, I feel an introduction is in order.

You may not remember it, maybe you buried it, but everyone has their first fear: their first monster. This is mine.

FIRST MONSTER
Deep in the night while everyone slept, five year old Ankar sat on the foot of his bed.

His feet dangled over the floor as his hands firmly gripped the edge, ready to launch himself off … if need be.

Meanwhile, with his head tilted slightly to the left, so his ear was pointed to the source, Ankar gave his closet door a wary side-eye stare.

Something moved in there, the soft noise woke him up. Now there was silence but Ankar was certain that, whatever it was, was biding its time.

It waited for Ankar to let down his guard.

Continued at First Monster.

AND

Why not experience what I did, so very long ago?

Bram Stoker and F.W. Murnau's NOSFERATU.


The original 1922 film, from the original uncredited work by Bram Stoker. Starring Max Shrek as the Vampire. Also stars Gustav von Wangenheim, Greta Schröder, Georg H. Schnell, Ruth Landshoff, Gustav Botz, Alexander Granach, John Gottowt, and Max Nemetz. Written by Henrik Galeen. Directed by F.W. Murnau

There are more movies at the Feo Amante Theater. Go to NOW SHOWING!
LOVE THIS SITE?
SUPPORT IT WHEN YOU BUY FROM
E.C. McMullen Jr.
PERPETUAL BULLET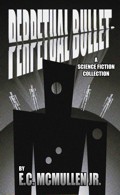 "'Some People' ... may be the standout story in the book."
- John Grant, Infinityplus

WILLOW BLUE


"'Willow Blue' will burrow under your skin and stay there long after you've put the book down."
- Jeffrey Reddick, Creator of
FINAL DESTINATION

IN OTHER BOOKS
E.C. McMullen Jr.'s
short story
CEDO LOOKED LIKE PEOPLE
in the anthology
FEAR THE REAPER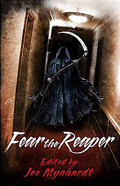 "This Ray Bradbury-esque is one of the most memorable and one of the more original stories I've read in a long time."
- Amazon Review
HORROR 201: The Silver Scream
PAPERBACK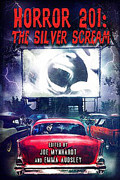 Filmmaker's Guidebook
featuring
RAY BRADBURY,
JOHN CARPENTER,
WES CRAVEN,
TOM HOLLAND,
E.C. McMULLEN Jr.,
ED NAHA,
GEORGE A. ROMERO,
and many more.
Extensively quoted in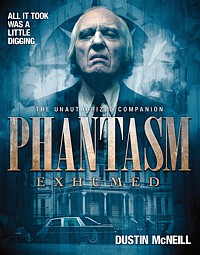 PHANTASM EXHUMED
The Unauthorized Companion

Robert S. Rhine's
SATAN'S 3-RING CIRCUS OF HELL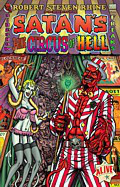 Forward by
GAHAN WILSON,
FEO AMANTE.
Featuring comics by
WILLIAM STOUT,
HILARY BARTA,
STEVE BISSETTE,
FRANK DIETZ,
JIM SMITH,
TONE RODRIGUEZ,
FRANK FORTE,
ERIC PIGORS,
ALEX PARDEE,
MIKE SOSNOWSKI,
OMAHA PEREZ,
DAVID HARTMAN,
D.W. FRYDENDALL,
SHANNON WHEELER,
VINCENT WALLER,
JACOB HAIR,
NENAD GUCUNJA,
STEVEN MANNION,
and more!
ALSO
IN CINEMA
E.C. McMullen Jr.
HEAD PRODUCTION DESIGNER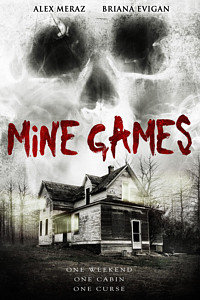 MINE GAMES
(Starring:
JOSEPH CROSS, ALEX MERAZ, BRIANA EVIGAN)
Dept. head
SPECIAL EFFECTS MAKE-UP
(SFX MUA) and Michael Madsen's stunt double on the movie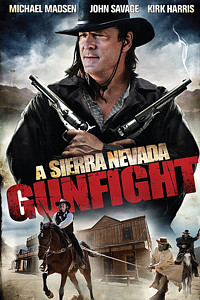 A SIERRA NEVADA GUNFIGHT
(Starring:
MICHAEL MADSEN and JOHN SAVAGE).

PRODUCTION DESIGNER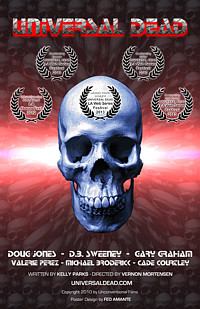 UNIVERSAL DEAD
(Starring:
DOUG JONES, D.B. SWEENEY, GARY GRAHAM)

ART DIRECTOR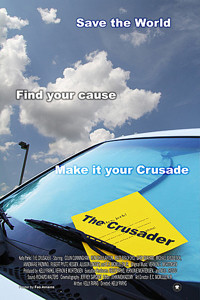 THE CRUSADER
(Starring COLIN CUNNINGHAM, GARY GRAHAM)