People Of Earth! Shut up while I'm talking!
QUICK BITES
COVID-19: The Apocalypse Fun Run
2020 U.S. Mortality figures since since the official re-openings(1) -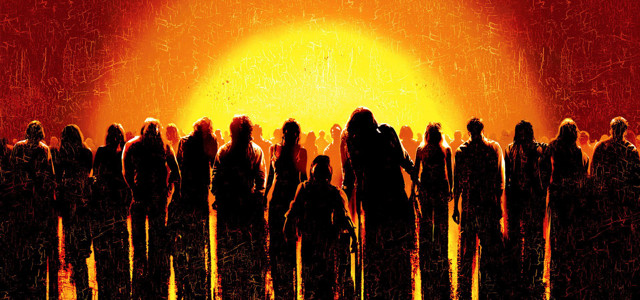 (1) Deaths with confirmed or presumed COVID-19, coded to ICD–10 code U07.1
CDC Provisional Death Counts for Coronavirus Disease (COVID-19)
0-1,000 | 1,001-3,000 | 3,001-5,000 | 5,001-7,000 | 7,001-9,000 | 9,001-11,000 | 11,001+
| | |
| --- | --- |
| May 2: | 13,131 |
| May 9: | 11,154 |
| May 16: | 9,150 |
| May 23: | 7,145 |
| May 30: | 6,096 |
| June 6: | 4,975 |
| June 13: | 4,180 |
| June 20: | 3,787 |
| June 27: | 3,749 |
| July: 4 | 4,419 |
| July: 11 | 5,606 |
| July: 18 | 6,949 |
| July: 25 | 7,885 |
| Aug: 1 | 7,814 |
| Aug: 8 | 7,265 |
| Aug: 15 | 6,423 |
| Aug: 22 | 5,237 |
| Aug: 29 | 3,947 |
| Sep: 5 | 1,778 |
| Sep: 12 | 337 |
So! How well are you doing so far?
And -
HAPPY HORROR THRILLER BIRTHDAYS TO -
By E.C. McMullen Jr.
Actor Tom Hardy (STAR TREK: NEMESIS, DOT THE I, THE RECKONING, LD 50 LETHAL DOSE, EMR, LAYER CAKE, SWEENY TODD, MINOTAUR, A FOR ANDROMEDA, FLOOD, THE KILLING GENE, ROCKnROLLA, BRONSON, INCEPTION, TINKER TAILOR SOLDIER SPY, THE DARK KNIGHT RISES, LOCKE, MAD MAX: FURY ROAD, CHILD 44, TABOO [TV], VENOM) is 42.
Look for Tom in the upcoming 2021 Horror Thriller VENOM: LET THERE BE CARNAGE.
Actor Tommy Lee Jones (EYES OF LAURA MARS, BLACK MOON RISING, THE PACKAGE, UNDER SIEGE, THE FUGITIVE, BLOWN AWAY, THE CLIENT, NATURAL BORN KILLERS, VOLCANO, MEN IN BLACK, U.S. MARSHALLS, DOUBLE JEOPARDY, RULES OF ENGAGEMENT, MEN IN BLACK II, THE HUNTED, THE MISSING, IN THE ELECTRIC MIST, CAPTAIN AMERICA: THE FIRST AVENGER, MEN IN BLACK 3, AD ASTRA, WANDER) who is 73.
Director Jonathan Liebesman (DARKNESS FALLS, THE TEXAS CHAINSAW MASSACRE; THE BEGINNING, THE KILLING ROOM, BATTLE LOS ANGELES, WRATH OF THE TITANS, THE TEENAGE MUTANT NINJA TURTLES) is 44.
Director Steven R. Monroe (THE CONTRACT, HOUSE OF 9, IT WAITS, SASQUATCH MOUNTAIN, LEFT IN DARKNESS, OGRE, STORM CELL, WYVERN, ICE TWISTERS, I SPIT ON YOUR GRAVE [2010], MONGOLIAN DEATH WORM, JABBERWOCK, MoniKA, END OF THE WORLD, I SPIT ON YOUR GRAVE 2: STILL MORE SPITTLE, GRAVE HALLOWEEN, THE EXORCISM OF MOLLY HARTLEY, CYBER CASE, HIDDEN TRUTH, THE STUDENT) is 56.
QUICK BITES
Released Today: TO YOUR LAST DEATH
And -
Rick and Morty Pringles ad before Cancel Culture
After Cancel Culture? Two New Flavors
Why? How?
Rick & Morty's New Project Proves That Dan Harmon Beat The Cancel Mob
By Aaron Weaver
People wanted to see Dan Harmon burn in August. It's September now, and everything is burning.
But the Rick and Morty creator remains standing, as he should. And he has an unlikely corporate sponsor in the famous potato chip company, Pringles.
Continued at CCN.
Plus -
HAPPY HORROR THRILLER BIRTHDAYS TO -
By E.C. McMullen Jr.
Writer, Producer, Director Joon-ho Bong (PHANTOM: THE SUBMARINE, ANTARCTIC JOURNAL, THE HOST, SNOWPIERCER, SEA FOG, PARASITE, SNOWPIERCER [TV]) is 51.
Actor Andrew Lincoln (AFTERLIFE [TV], THE WALKING DEAD [TV]) is 47.
Actor Sam Neill (SLEEPING DOGS, OMEN III: THE FINAL CONFLICT, POSSESSION, DEAD CALM, THE HUNT FOR RED OCTOBER, DEATH IN BRUNSWICK, HOSTAGE, JURASSIC PARK, IN THE MOUTH OF MADNESS, SNOW WHITE: A TALE OF TERROR, EVENT HORIZON, JURASSIC PARK III, DAYBREAKERS, THE DRAGON PEARL, THE HUNTER, ESCAPE PLAN, BACKTRACK, MINDGAMERS, THOR: RAGNAROK) is 73.
Look for Sam in the 2021 release of JURASSIC WORLD: DOMINION.
Actor Callum Keith Rennie (TIMECOP, WHEN THE DARK MAN CALLS [TV], UNFORGETTABLE, MASTERMINDS, LAST NIGHT, eXistenZ, THE LAST STOP, MEMENTO, DA VINCI'S INQUEST [TV], TRAPPED [TV], PAYCHECK, THE BUTTERFLY EFFECT, BLADE: TRINITY, UNNATURAL & ACCIDENTAL, THE INVISIBLE, THE X-FILES: I WANT TO BELIEVE, HARPER'S ISLAND, CASE 39, THE KILLING [TV], HELL IN A HANDBAG, INTO THE FOREST, WAIT TILL HELEN COMES, THE MAN IN THE HIGH CASTLE [TV], JIGSAW, IMPULSE [TV]) is 60.
Actor Robert Wisdom (LIFEFORM, VOLCANO, FACE/OFF, STIR, MIGHTY JOE YOUNG [1998], POLTERGEIST: THE LEGACY [TV], CRACKER: MIND OVER MATTER [TV], DANCING AT THE BLUE IGUANA, THE FORGOTTEN, THE WIRE [TV], SUPERNATURAL [TV], THE COLLECTOR, THE DARK KNIGHT RISES, THE LOFT, ROSEWOOD [TV], UNFORGETTABLE [TV], THE ALIENIST [TV], THE FIX [TV], THE HOT ZONE [TV], WATCHMEN [TV]) is 67.
SUNDAY -
Actor Elle LaMont (THE DEVIL'S GRAVESTONE, STRINGS, MACHETE KILLS, FROM DUSK TILL DAWN: THE SERIES [TV], VARSITY BLOOD, DEAD STILL, SORROW, EL GÜEY, ALTERNATE REALITIES, FLAY, THE NEXT KILL, ALITA: BATTLE ANGEL, MERCY BLACK, FLAY) is 39.
Look for Elle in the upcoming 2020 Thriller release of SALVAGE MARINES.
Horror Writer Kathryn Ptacek (GHOST EYES, SHADOWEYES, [editor] WOMEN OF DARKNESS, WOMEN OF DARKNESS II) is 68.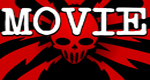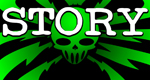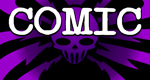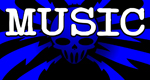 Support This Site
When You Buy My Books
E.C. McMullen Jr.
PERPETUAL
BULLET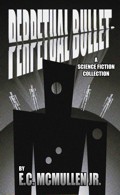 "'Some People' ... may be the standout story in the book."
- John Grant, Infinityplus
E.C. McMullen Jr.
WILLOW BLUE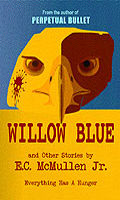 "'Willow Blue' will burrow under your skin and stay there long after you've put the book down."
- Jeffrey Reddick, Creator of
FINAL DESTINATION
In Other Books
E.C. McMullen Jr.'s
short story
CEDO LOOKED LIKE PEOPLE
in the anthology
FEAR THE REAPER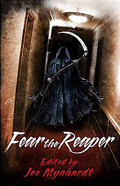 "This Ray Bradbury-esque is one of the most memorable and one of the more original stories I've read in a long time."
- Amazon Review
HORROR 201:
The Silver Scream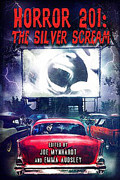 Filmmaker's Guidebook
featuring
RAY BRADBURY,
JOHN CARPENTER,
WES CRAVEN,
TOM HOLLAND,
E.C. McMULLEN Jr.,
GEORGE A. ROMERO,
and many more.
Extensively quoted in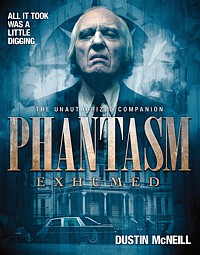 PHANTASM
EXHUMED
The Unauthorized Companion
Robert S. Rhine's
SATAN'S 3-RING
CIRCUS OF HELL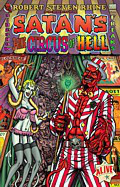 Forward by
GAHAN WILSON &
FEO AMANTE.
Featuring comics by
ALEX PARDEE,
WILLIAM STOUT,
STEVE BISSETTE,
FRANK DIETZ,
JIM SMITH,
FRANK FORTE,
ERIC PIGORS,
MIKE SOSNOWSKI,
OMAHA PEREZ,
DAVID HARTMAN,
STEVEN MANNION,
and more!
Also
IN CINEMA
E.C. McMullen Jr.
Head Production Designer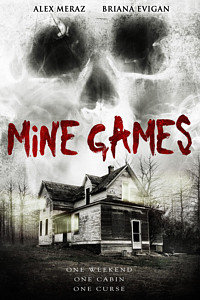 MINE GAMES
(Starring:
JOSEPH CROSS, BRIANA EVIGAN,
ALEX MERAZ)
Dept. head
Special Effects Make-Up
(SFX MUA)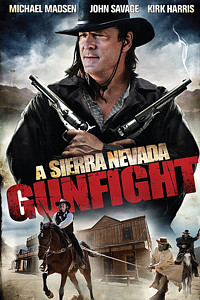 A SIERRA NEVADA
GUNFIGHT
(MICHAEL MADSEN & JOHN SAVAGE).
Production Designer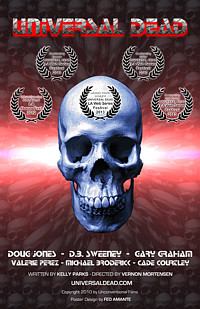 UNIVERSAL DEAD
(DOUG JONES,
D.B. SWEENEY,
GARY GRAHAM)
Art Director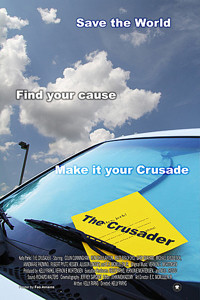 THE CRUSADER
(COLIN CUNNINGHAM,
GARY GRAHAM)