We've come to your planet to live among you in peace and harmony
- and play our music real loud.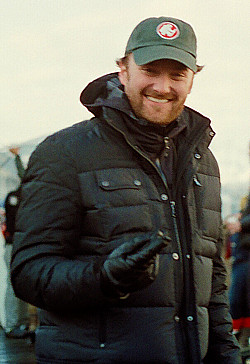 MARCH 21
RICHARD GRAY ANNOUNCES ABANDON
In 2011 I worked as Production Designer on Producer & Director, Richard Gray's first Horror Thriller feature film, MINE GAMES.
Since then Richard has made more movies with actors from John Savage* (THE LOOKALIKE) to Jason Momoa (SUGAR MOUNTAIN), but not another Horror Thriller was announced until now.
The March announcement of ABANDONED will see Richard returning to Horror with actor and Producer Zachary Quinto (24, HEROES, STAR TREK, AMERICAN HORRORS). ABANDONED has a tentative release date of 2018.
Since MINE GAMES, I've had the opportunity to interview my former boss twice. Once here at Feo Amante's Horror Thriller and a second interview in the Filmmaking guidebook, HORROR 201: THE SILVER SCREAM.
Check out my interview with MINE GAMES and ABANDONED's Richard Gray at UNDER THE MICROSCOPE.
*I also worked with John Savage (THE DEER HUNTER, THE ONION FIELD, THE AMATEUR, DO THE RIGHT THING, DARK ANGEL, CARNIVÀL) on the feature film, A SIERRA NEVADA GUNFIGHT.
MARCH 20
YOU DUG IT
This weekend saw no less than four Horror Thriller movies dominate the top four spots of the American Box Office.
BEAUTY AND THE BEAST. The original story is juvenile Horror and Disney's live action version directed by Bill Condon (GODS AND MONSTERS, THE TWILIGHT SAGA: BREAKING DAWN Part 1 & 2) and starring Emma Watson (HARRY POTTER [all]), Luke Evans (THE RAVEN, THE HOBBIT: THE DESOLATION OF SMAUG), and Ian McKellen (GODS AND MONSTERS, THE X-MEN, THE LORD OF THE RINGS), rocked its opening weekend with a box office total of $170 million. That's $10 million over its budget.
KONG: SKULL ISLAND. While its first weekend box office was impressive, KONG dropped more than 52% in its second weekend box office. Anything over a 50% drop in the second weekend usually (though not always) signals audience dissatisfaction.
Worth noting is the movie stars Tom Hiddleston and Samuel L. Jackson, both of whom have made and remade their names as Marvel tentpole characters.
LOGAN, speaking of Marvel, suffered a third weekend drop of more than 50% at the box office, yet its first weekend cume of $88 million compared to a $97 million budget keeps it flying high.
GET OUT is the runaway success story of the season. Made on a mere $4.5 million budget and enjoying only a 36% box office drop in its 4th weekend against monstrous mega budget competition, GET OUT added $13 million to its $133 million box office cume.
THE BELKO EXPERIMENT. Released in its first weekend with little fanfare and a small theatrical release (around 1,000 screens instead of the average 2,500 to 3,000), it's too soon to tell whether or not you are digging it. However, at only $5 million budget, BELKO failed to match that much in theaters.
YOU BURIED IT
Not a big surprise that JOHN WICK CHAPTER TWO is performing so poorly. The first movie clearly wasn't for everyone and found its audience in the home video market. That may be a signal to Netflix et al, that this is a story better suited for a series than a movie franchise. After 2 months in theaters, JOHN tenaciously holds onto its top ten spot while having only an $89 million grand total by it's 8th week. WICK dropped from 8 to 9 this weekend with slightly over 55% fall from last week's box office.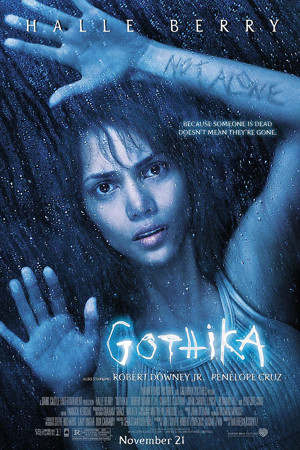 MARCH 15
QUICK BITES -
Gothika and Mental Illness
Nearly 15 years later, it's easy to forget that Dark Castle's GOTHIKA was a troubled production.
As soon as Director Mathieu Kassovitz finished shooting, he was essentially locked out of his picture. Country music video director, Thom Oliphant, was brought on to shoot additional scenes. The two men's oeuvre was Apples and Hippos. Who knows what the producers were thinking?
Worse, the trailer gave away critical key elements of the story, it was so suffused with spoilers.
Yet here we are today and a movie that was panned by fans and critics alike has had well over a decade to breathe and find a new audience.
Over at Graveyard Shift Sisters, GOTHIKA is resonating with writer Janiera Eldridge, a woman who once found herself sharing many of the horrifying experiences of Halle Berry and Penelope Cruz' characters.
Continued at Graveyard Shift Sisters.
AND
Goodbye Cruel Blob
At the age of 98, Horror movie producer, Jack H. Harris gave life a damn good go.
The producer of 4D MAN, DINOSAURUS!, MASTER OF HORROR (1965), EQUINOX, and many more. Jack introduced us to John Landis with his first film, SCHLOCK, as well as John Carpenter and Dan O'Bannon's first feature DARK STAR.
Jack died March 14, 2017 on a Tuesday. We won't see him next Wednesday.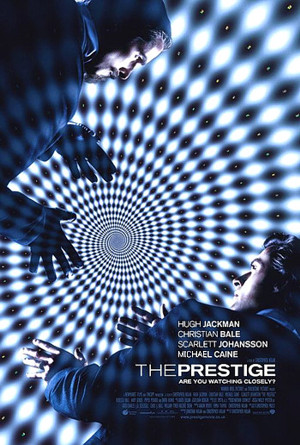 MARCH 11
QUICK BITES -
Chris Angel Freaks Everyone Out
Chris Angel, like many great magicians, is known for some pretty scary tricks.
Sometimes those tricks can get a bit scarier than anyone wanted.
I'm still waiting on word from his Twitter, but it seems that after his hospital visit he was able to walk out later that night.
More on this at THR.
AND
Stan Lee Takes 5
Stan Lee is 94. Older than some of our great grandparents. To my view of life, anyone who breaks 85 by so much as an hour has given life a good go. Stan has given life an outstanding go!
This weekend, Stan, who still holds to an incredibly hectic schedule, had to bow out during the Big Apple Comic Con, due to poor health.
Don't lose it yet, however, because poor health can simply be seasonal allergies or a head cold. You can be 18 and under the weather. In this case, Stan appears to have the flu, according to show organizer, Mike Carbonaro (of BleedingCool.com). Jim Lee stood in for Stan this weekend.
So: We Love you, Stan! Get Well, soon!
More at NYDailyNews.

MARCH 7
QUICK BITES -
STEPHEN KING SAYS
According to Seth Grahame-Smith, producer of the IT reboot, Stephen King is enthusiastic about the new movie.

That's certainly good news, though I'll soberly keep in mind that the first IT didn't raise the bar that far from the trip wire. We love the original entirely because of Tim Currey's masterful performance as Pennywise and ... and that's IT.

AND

LET THE RIGHT ONE IN ... HOUSTON
By Doni Wilson
The National Theatre of Scotland's production of John Ajvide Lindqvist's 2004 novel Let the Right One In takes the stage at the Alley Theatre through March 19. Originally set in Sweden, Jack Thorne's spellbinding adaptation of the bestselling novel takes place in chilly Scotland, mixing mystery, romance and drama with a punch of horror and unforgettable special effects. With shadowy sets replicating ominous woods, the trees that house terrifying events create a mysterious and romantic atmosphere that dovetails well with darker elements of the play.

Continued at HoustoniaMag.
MARCH 5
BLEED FOR HAITI
Remembering the 2010 earthquake in Haiti and when the folks in Horror got together for a good cause.

Although that guy in the hat smiles too damn much!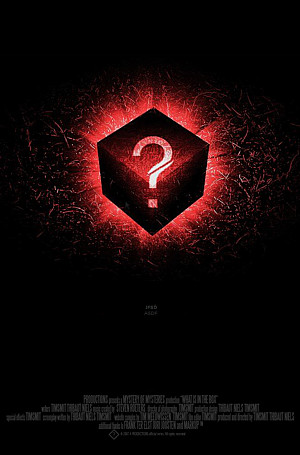 MARCH 1
QUICK BITES
REDIVIDER
A subtle page on IMDb reveals that director Tim Smits is working on a Science Fiction movie called REDIVIDER. The plotline appears related to his 2009 short film, WHAT'S IN THE BOX?
"A pilot battles to save his family and the planet after an experiment for unlimited energy goes wrong."
Is this the full length feature film version that Tim promised?
REDIVIDER at IMDb.
AND
BYE BYE BORG
Star Trek: Next Generation scary bad guys, The Borg, are now obsolete, and likely so is Commander Data and Captain Picard's artificial heart.
We are now at the stage of robots growing our own DNA into new replacement organs for us. Seeing as that already makes them custom made, additional changes, both cosmetic and vital (a premium kidney, a more efficient heart) are in the que waiting their turn.
Fiction writers take note: cyborgs are now a thing of the past.
In fact, following this technological advance down its logical path, so is Soylent Green.
More information at Popular Science.

BUY BOOKS FROM
E.C. McMullen Jr.
WILLOW BLUE


"'Willow Blue' will burrow under your skin and stay there long after you've put the book down."
- Jeffrey Reddick, Creator of
FINAL DESTINATION

PERPETUAL BULLET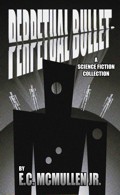 "'Some People' ... may be the standout story in the book."
- John Grant, Infinityplus

IN OTHER BOOKS
E.C. McMullen Jr.'s
short story
CEDO LOOKED LIKE PEOPLE
in the anthology
FEAR THE REAPER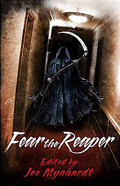 "This Ray Bradbury-esque is one of the most memorable and one of the more original stories I've read in a long time."
- Amazon Review
HORROR 201: The Silver Scream
PAPERBACK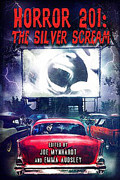 A tome of interviews with
RAY BRADBURY,
JOHN CARPENTER,
WES CRAVEN,
TOM HOLLAND,
E.C. McMULLEN Jr.,
ED NAHA,
GEORGE A. ROMERO, and many more.
Extensively quoted in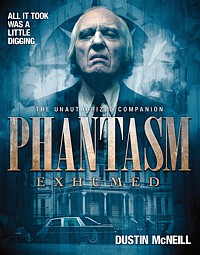 PHANTASM EXHUMED
The Unauthorized Companion

Robert S. Rhine's
SATAN'S 3-RING CIRCUS OF HELL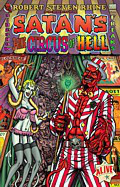 Forward by
GAHAN WILSON,
FEO AMANTE.
Featuring comics by
WILLIAM STOUT,
HILARY BARTA,
STEVE BISSETTE,
SPAIN RODRIGUEZ,
FRANK DIETZ,
JIM SMITH,
TONE RODRIGUEZ,
FRANK FORTE,
ERIC PIGORS,
ALEX PARDEE,
MIKE SOSNOWSKI,
OMAHA PEREZ,
DAVID HARTMAN,
D.W. FRYDENDALL,
SHANNON WHEELER,
VINCENT WALLER,
JACOB HAIR,
NENAD GUCUNJA,
STEVEN MANNION,
NORMAN CABRERA,
and more!
ALSO
IN CINEMA
E.C. McMullen Jr.
HEAD PRODUCTION DESIGNER on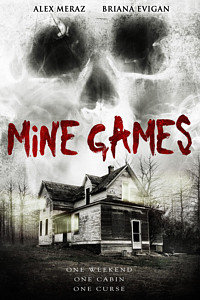 MINE GAMES
(Starring:
JOSEPH CROSS, ALEX MERAZ, BRIANA EVIGAN)
Dept. head for
SPECIAL EFFECTS MAKE-UP
(SFX MUA) and Michael Madsen's stunt double on the movie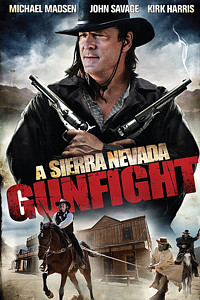 A SIERRA NEVADA GUNFIGHT
(Starring:
MICHAEL MADSEN and JOHN SAVAGE).

PRODUCTION DESIGNER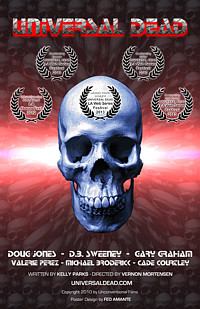 UNIVERSAL DEAD
(Starring:
DOUG JONES, D.B. SWEENEY, GARY GRAHAM)

ART DIRECTOR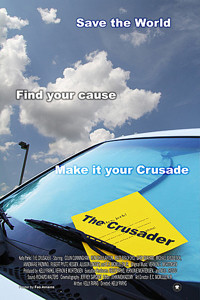 THE CRUSADER
(Starring COLIN CUNNINGHAM, GARY GRAHAM)