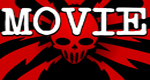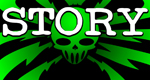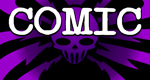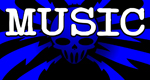 Support This Site

When You Buy My Books
E.C. McMullen Jr.
PERPETUAL
BULLET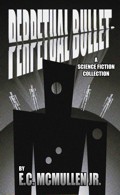 "'Some People' ... may be the standout story in the book."
-

John Grant

, Infinityplus

E.C. McMullen Jr.
WILLOW BLUE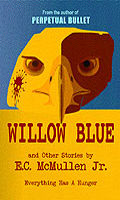 "'Willow Blue' will burrow under your skin and stay there long after you've put the book down."
- Jeffrey Reddick, Creator of
FINAL DESTINATION

IN OTHER BOOKS
E.C. McMullen Jr.'s
short story
CEDO LOOKED LIKE PEOPLE
in the anthology
FEAR THE REAPER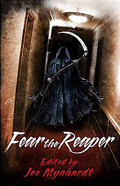 "This Ray Bradbury-esque is one of the most memorable and one of the more original stories I've read in a long time."
- Amazon Review

HORROR 201:
The Silver Scream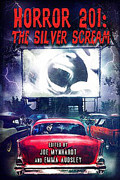 Filmmaker's Guidebook
featuring
RAY BRADBURY,
JOHN CARPENTER,
WES CRAVEN,
TOM HOLLAND,
E.C. McMULLEN Jr.,
GEORGE A. ROMERO,
and many more.



Extensively quoted in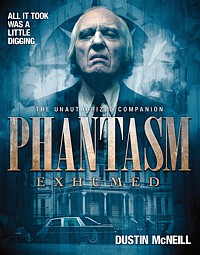 PHANTASM
EXHUMED
The Unauthorized Companion

Robert S. Rhine's
SATAN'S 3-RING
CIRCUS OF HELL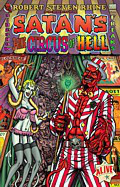 Forward by
GAHAN WILSON &
FEO AMANTE.
Featuring comics by
ALEX PARDEE,
WILLIAM STOUT,
STEVE BISSETTE,
FRANK DIETZ,
JIM SMITH,
FRANK FORTE,
ERIC PIGORS,
MIKE SOSNOWSKI,
OMAHA PEREZ,
DAVID HARTMAN,
STEVEN MANNION,
and more!

Also
IN CINEMA
E.C. McMullen Jr.
Head Production Designer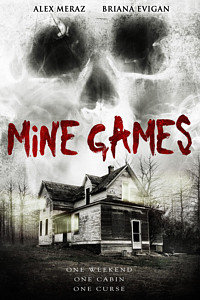 MINE GAMES


(Starring:
JOSEPH CROSS, BRIANA EVIGAN,
ALEX MERAZ)

Dept. head
Special Effects Make-Up
(SFX MUA)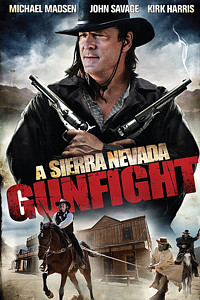 A SIERRA NEVADA
GUNFIGHT
(MICHAEL MADSEN & JOHN SAVAGE).

Production Designer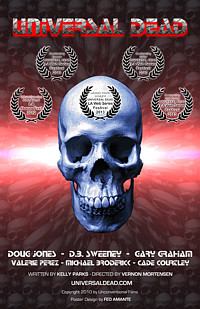 UNIVERSAL DEAD
(DOUG JONES,
D.B. SWEENEY,
GARY GRAHAM)

ART DIRECTOR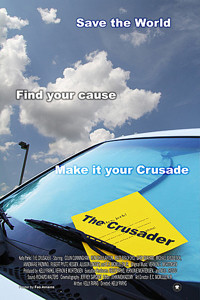 THE CRUSADER
(COLIN CUNNINGHAM,
GARY GRAHAM)
"THAT SITE IS F*CKING AMAZING! IT'S THE GUY WITH THE BALD HEAD, RIGHT?"
- Guillermo del Toro
HAPPY HORROR THRILLER BIRTHDAYS TO -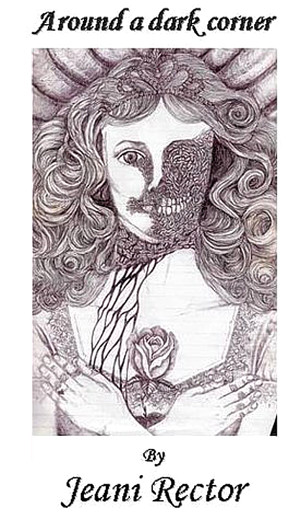 By E.C. McMullen Jr.
Writer / Director / Producer/ Etc. J. R. Bookwalter (THE DEAD NEXT DOOR, SKINNED ALIVE, ZOMBIE COP, KINGDOM OF THE VAMPIRE, HUMANOIDS FROM ATLANTIS, GALAXY OF THE DINOSAURS, OZONE, THE SANDMAN, HELL ASYLUM, GROOM LAKE, DEADLY STINGERS, HORRORVISION, and more) is 54.
Actor Agnes Bruckner (THE GLASS HOUSE, MURDER BY NUMBERS, THE IRIS EFFECT, VENOM, THE WOODS, BLOOD AND CHOCOLATE, KILL THEORY, VACANCY 2) is 35.
Look for Agnes in the 2020 Thriller, IMMORTAL.
Writer / Director / Producer James Cameron (PIRANHA 2, THE TERMINATOR, ALIENS, THE ABYSS, TERMINATOR 2, TRUE LIES, STRANGE DAYS, DARK ANGEL [TV], AVATAR, ALITA: BATTLE ANGEL) is 66.
His SciFi Thriller AVATAR 2 is scheduled for a 2021 release.
Writer Garry Charles (THE SUMMER OF THE MASSACRE, DEAD CERT, THE HORROR PAGES, SINISTER VISIONS) is 46.
Actor / Writer / Producer Matt Farnsworth (THE STEP DAUGHTER, GACY, DESCENDENT, THE ORPHAN KILLER) is 44.
Actor Cam Gigandet (ON THE DOLL, TWILIGHT, THE UNBORN, PANDORUM, THE EXPERIMENT, THE ROOMMATE, PRIEST, TRESPASS, IN THE BLOOD, PLUSH, THE SHADOW EFFECT, ASSIMILATE) is 37.
Look for Cam's 2020 Horror Thriller, WINDFALL.
Writer Amanda Lee (DERANGED) is 58.
Actor Evanna Lynch (HARRY POTTER AND THE ORDER OF THE PHOENIX, HARRY POTTER AND THE HALF-BLOOD PRINCE, HARRY POTTER AND THE DEATHLY HALLOWS PART 1, HARRY POTTER AND THE DEATHLY HALLOWS PART 2) is 28.
Writer Jeani Rector (WE ALL FALL DOWN, AFTER DARK: A COLLECTION OF HORROR, OPEN GRAVE, AROUND A DARK CORNER, AND NOW THE NIGHTMARE BEGINS, TWICE THE TERROR) is 58 or something.
Actor George Stults (WHAT LIES ABOVE, NIGHT SKIES, HYDRA, NECROSIS, BODERLINE MURDERS, KILLER CAREGIVER) is 44.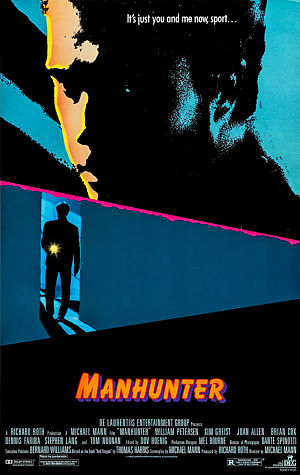 Michael Mann's MANHUNTER is 38.
By E.C. McMullen Jr.
Here's where it began. 1986 and the cinema world was first introduced to Hannibal Lector. Anthony Hopkins wasn't in the picture yet and actor Brian Cox (THE RING, X2, X-MEN ORIGINS: WOLVERINE) brought a powerfully insidious characterization of a villain who could breezily exchange personality disguises, childish, insolent, petty, magnanimous, punitive, and jovial, all in a snap, and all without a trace of overlap.
A feel never repeated again in the many Hannibals to come. Anthony Hopkins never lost Hannibal's Tiger-eyed threat. Gaspard Ulliel took his cues from Hopkins in HANNIBAL RISING. Mads Mikkelsen brought his own version of Hannibal on TV, adding a haughty brooding darkness and a too-close personal space invasion with everyone he meets, that betrayed the sinister workings behind the face.
Brian Cox was the only actor who made you understand how such a predator could charm his way toward you until he was close enough to strike.
Is Michael Mann's MANHUNTER the Thomas Harris interpretation that you missed?
Dont put it off any longer. Read Kelly Parks' review to know why MANHUNTER is a Must-See.
And -
33 YEARS OF DAVID CRONENBERG'S
THE FLY
By E.C. McMullen Jr.
It only took 28 years to reboot 1958's THE FLY into one of the best examples of Science Fiction Horror - the other one being John Carpenter's THE THING, released only 4 years earlier.
While a shabby attempt was made in 2011 to reboot Carpenter's remake into a franchise, it's 32 years later and no one has yet committed to rebooting Cronenberg's Magnum Opus (one of his most important, though not his only one).
If you still haven't seen it and need a reason, here it is. /David Cronenberg's THE FLY.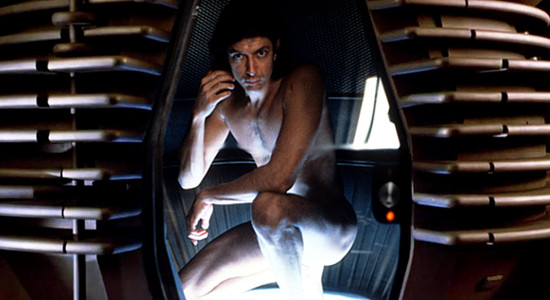 Plus -
EVENT HORIZON Is 22.
By E.C. McMullen Jr.
On this day in 1997, Paul W.S. Anderson launched his career with a damaged blockbuster than went on to become a cult hit.
Did that make him happy? No! Paul, hampered by Paramount Pictures studio executives, wanted his movie to be so much more! Is it possible that after over 2 decades, Paul can achieve his dream of releasing a Director's Cut of his film?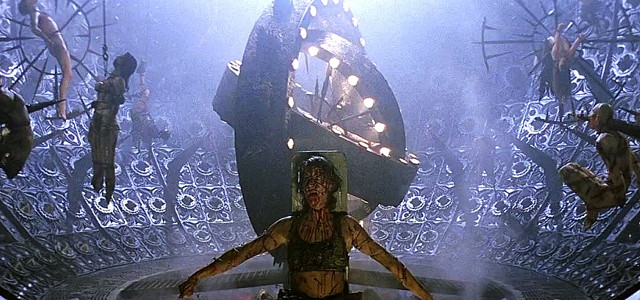 Even he doesn't know. Read my review of this flawed gem, /Paul W.S. Anderson's EVENT HORIZON.
Also -
HAPPY HORROR THRILLER BIRTHDAYS TO -
By E.C. McMullen Jr.
Actor Natasha Henstridge (SPECIES, ADRENALIN: FEAR THE RUSH, STAND OFF, SPECIES II, THE LAST WITNESS, JASON AND THE ARGONAUTS [2000], A BETTER WAY TO DIE, SECOND SKIN, GHOSTS OF MARS, RIDERS, SPECIES III, DECEPTION, IMPACT, TIME JUMPER [TV], THE SECRET CIRCLE [TV], COLD SPRING, A SISTER'S NIGHTMARE, HOME INVASION, THE BLACK ROOM, RAVERS, ) is 45.
Look for Natasha in the 2019 Horror movie, WHY?
Expected in 2020, HOUSE RED and THE UNHEALER.
Actor Jennifer Lawrence (WINTER'S BONE, X-MEN: FIRST CLASS, THE HUNGER GAMES [all], THE HOUSE AT THE END OF THE STREET, THE DEVIL YOU KNOW, X-MEN: DAYS OF FUTURE PAST, X-MEN: APOCALYPSE, MOTHER!, RED SPARROW, X-MEN: DARK PHOENIX) is 29.
Bong Joon Ho's PARASITE Drops Today
And -
Plus -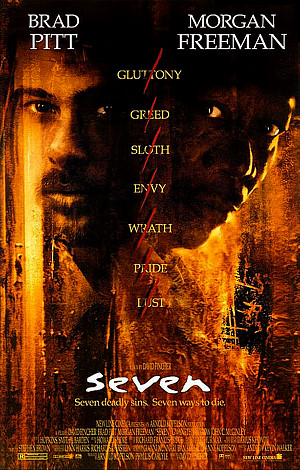 HAPPY HORROR THRILLER BIRTHDAYS TO -
By E.C. McMullen Jr.
Actor Halle Berry (X-MEN, SWORDFISH, DIE ANOTHER DAY, X2, GOTHIKA, X3, PERFECT STRANGER, DARK TIDE, CLOUD ATLAS, THE CALL, X-MEN: DAYS OF FUTURE PAST, EXTANT [TV], KINGSMAN: THE GOLDEN CIRCLE, JOHN WICK 3) is 53.
Actor Brianna Hildebrand (PRISM, DEADPOOL [all], TRAGEDY GIRLS, THE EXORCIST [TV]) is 22.
Look for Brianna in the 2020 Thriller, RUNT.
Writer Andrew Kevin Walker (BRAINSCAN, HIDEAWAY, SE7EN, 8MM, SLEEPY HOLLOW [1999], THE WOLFMAN [2010]) is 56.
Writer, Director, Producer, Jim Wynorski (CHOPPING MALL, NOT OF THIS EARTH [1988], THE HAUNTING OF MORELLA, MUNCHIE, VAMPIRELLA, THE BARE WENCH PROJECT, RAPTOR, THE THING BELOW, GARGOYLE, THE WITCHES OF BREASTWICK, THE DA VINCI COED, THE BREASTFORD WIVES, HOUSE ON HOOTER HILL, CLEAVAGEFIELD, THE HILLS HAVE THIGHS, DINOCROC VS. SUPERGATOR, MONSTER CRUISE, CAMEL SPIDERS, ROAD RAIDERS, PIRANHACONDA, and so many more, 103 of these in all) is 64. Jim has one of the most astounding quotes I've ever read from somone with his body of work. "I try to make things I'll enjoy seeing, because I'm going to watch these pictures for years to come and I don't want to be embarrassed."
Holy crap! Really? Well... okay then! You go Jim!