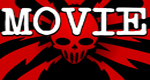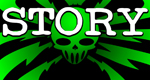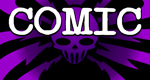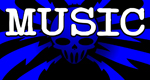 Support This Site

When You Buy My Books
E.C. McMullen Jr.
PERPETUAL
BULLET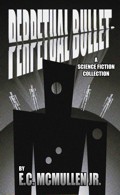 "'Some People' ... may be the standout story in the book."
-

John Grant

, Infinityplus

E.C. McMullen Jr.
WILLOW BLUE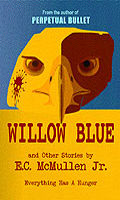 "'Willow Blue' will burrow under your skin and stay there long after you've put the book down."
- Jeffrey Reddick, Creator of
FINAL DESTINATION

IN OTHER BOOKS
E.C. McMullen Jr.'s
short story
CEDO LOOKED LIKE PEOPLE
in the anthology
FEAR THE REAPER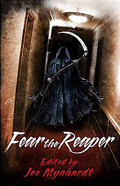 "This Ray Bradbury-esque is one of the most memorable and one of the more original stories I've read in a long time."
- Amazon Review

HORROR 201:
The Silver Scream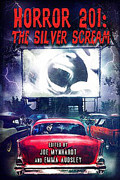 Filmmaker's Guidebook
featuring
RAY BRADBURY,
JOHN CARPENTER,
WES CRAVEN,
TOM HOLLAND,
E.C. McMULLEN Jr.,
GEORGE A. ROMERO,
and many more.



Extensively quoted in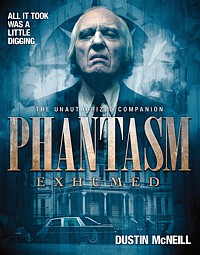 PHANTASM
EXHUMED
The Unauthorized Companion

Robert S. Rhine's
SATAN'S 3-RING
CIRCUS OF HELL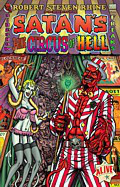 Forward by
GAHAN WILSON &
FEO AMANTE.
Featuring comics by
ALEX PARDEE,
WILLIAM STOUT,
STEVE BISSETTE,
FRANK DIETZ,
JIM SMITH,
FRANK FORTE,
ERIC PIGORS,
MIKE SOSNOWSKI,
OMAHA PEREZ,
DAVID HARTMAN,
STEVEN MANNION,
and more!

Also
IN CINEMA
E.C. McMullen Jr.
Head Production Designer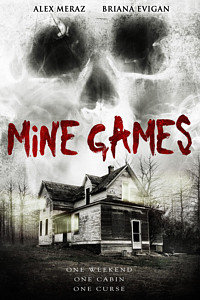 MINE GAMES


(Starring:
JOSEPH CROSS, BRIANA EVIGAN,
ALEX MERAZ)

Dept. head
Special Effects Make-Up
(SFX MUA)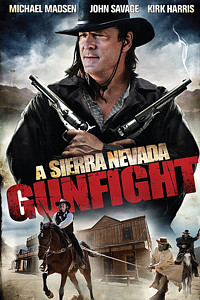 A SIERRA NEVADA
GUNFIGHT
(MICHAEL MADSEN & JOHN SAVAGE).

Production Designer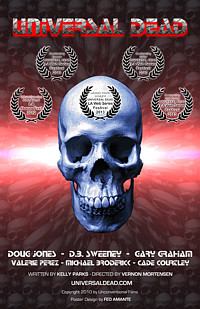 UNIVERSAL DEAD
(DOUG JONES,
D.B. SWEENEY,
GARY GRAHAM)

ART DIRECTOR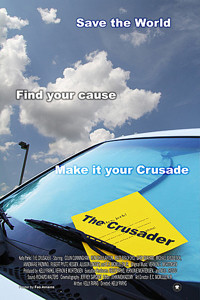 THE CRUSADER
(COLIN CUNNINGHAM,
GARY GRAHAM)
HAPPY HORROR THRILLER BIRTHDAYS TO -
By E.C. McMullen Jr.
Horror Host Joe Bob Briggs aka John Bloom (EVIL EVER AFTER, GHOSTS OF GOLDFIELD, HOGZILLA, RAPTURIOUS) who is 67.
Actor James Cromwell (STRANDED, MURDER BY DEATH, DEADLY GAME, THE CHEAP DETECTIVE, THE MAN WITH TWO BRAINS, SPRAGGUE, EXPLORERS, ALISON'S DEMISE, ROMEO IS BLEEDING, ERASER, STAR TREK: FIRST CONTACT, L.A. CONFIDENTIAL, SPECIES II, DEEP IMPACT, THE GENERAL'S DAUGHTER, SNOW FALLING ON CEDARS, THE GREEN MILE, FAIL SAFE [2000], THE SUM OF ALL FEARS, 'SALEM'S LOT [2004], I, ROBOT, SIX FEET UNDER [TV], AVENGER, DANTE'S INFERNO, SPIDER-MAN 3, 24 [TV], TORTURED, MY OWN WORST ENEMY [TV], IMPACT [TV], SURROGATES, AMERICAN HORROR STORY: ASYLUM [TV], DO NO HARM [TV], JURASSIC WORLD: FALLEN KINGDOM, COUNTERPART [TV], BERLIN STATION [TV]) is 80.
Writer/Director Jack Hill (THE WASP WOMAN, THE TERROR, BLOOD BATH, HOUSE OF EVIL, SPIDER BABY, LA MUERTE VIVIENTE, THE INCREDIBLE INVASION, THE FEAR CHAMBER, DEATH SHIP [1980]) who is 88.
Writer Frank Miller (Comics: SPIDER-MAN, RONIN, THE DARK KNIGHT RETURNS, SIN CITY, 300, BATMAN: YEAR ONE. Movies: ROBOCOP 2, ROBOCOP 3, SIN CITY, 300, THE SPIRIT) is 64.
SATURDAY -
Actor Cameron Bright (BROTHER'S KEEPER, THE BUTTERFLY EFFECT, GODSEND, BIRTH, ULTRAVIOLET, X-MEN: THE LAST STAND, WALLED IN, THE TWILIGHT SAGA: NEW MOON, THE TWILIGHT SAGA: ECLIPSE, EARTH'S FINAL HOURS, THE TWILIGHT SAGA: BREAKING DAWN PART 2, MOTIVE [TV], FINAL GIRL, MOTIVE [TV]) is 27.
Cameron shares a January birthday with THE TWILIGHT SAGA alumni, Boo Boo Stewart and Daniel Cudmore.
Actor Hae-il Park (MEMORIES OF MURDER, MY MOTHER THE MERMAID, THE HOST, PARADISE MURDERED, A MILLION, MOSS, END OF ANIMAL, DOOMSDAY BOOK) is 43.
Dark Gothic Horror Artist Anne Sudworth (various paintings) is pretty freaking old!

SATURDAY -
Actor Claudia Kim (AVENGERS: AGE OF ULTRON, EQUALS, THE DARK TOWER, FANTASTIC BEASTS: THE CRIMES OF GRINDLEWALD) is 34.
Actor Mia Kirshner (DRACULA: The Series [TV], MURDER IN THE FIRST, THE CROW: City Of Angels, MAD CITY, SPEED OF LIFE, DARK SUMMER, CENTURY HOTEL, WOLF LAKE [TV], NEW BEST FRIEND, PARTY MONSTER, THE IRIS EFFECT, THE BLACK DAHLIA, THEY COME BACK, THE VAMPIRE DIARIES [TV], 30 DAYS OF NIGHT: DARK DAYS, 388 ARLETTA AVENUE, THE BARRENS, THE SURROGACY TRAP, LOST GIRL [TV], DEFIANCE [TV], BLOODLINE [TV]) who is 45.
Writer Karen Koehler (SLAYER series, THE BLACKBURN & SCARLETTI MYSTERIES series, SCARABUS, SHREDDER series) is 47.
Writer Don Mancini (CELLAR DWELLER, CHILD'S PLAY [all], CHANNEL ZERO [TV]) is 57.
Writer Willie Meikle (THE WATCHERS TRILOGY, THE MIDNIGHT EYE FILES, ELDREN, THE HOLE, BROKEN SIGIL, INFESTATION, CRUSTACEANS, OPERATION series, HOME FROM THE SEA, CARNAKI: THE EDINBURGH TOWNHOUSE and Other Stories, THE NIGHT OF WENDIGO, THE GREEN AND THE BLACK) is 62.
They Shall Be Released Today
And -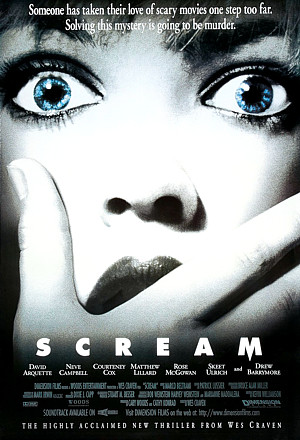 HAPPY HORROR THRILLER BIRTHDAYS TO -
By E.C. McMullen Jr.
Actor Mischa Barton (ASSASSINATION OF A HIGH SCHOOL PRESIDENT, HOMECOMING, CYBERSTALKER, I WILL FOLLOW YOU INTO THE DARK, APARTMENT 1303 3D, A RESURRECTION, STARCROSSED, ZK: ELEPHANT'S GRAVEYARD, THE HOARDER, HOPE LOST, L.A. SLASHER, MONSTERS AT LARGE, THE TOYBOX, OUIJA HOUSE, THE BASEMENT, SPREE) is 34.
Look for Mischa in the upcoming Horror Thriller for 2015, 2016, 2017, 2018, 2019, 2020? THE MALEVOLENT.
Actor Brittany Blanton (DON'T FUCK IN THE WOODS [all], NIGHTFALL, HORROR MADNESS & MAYHEM: SNUFF PARTY VOL. 1, 60 SECONDS TO DIE, FAILING GRACE) is 34.
Look for Brittany in the upcoming 2019, 2020 Horror, KILL DOLLY KILL. Also in 2019, 2020, DEATH CARE and TRESPASSING.
Starting in 2010, today's birthday boy became the new voice of the animated Shaggy Rogers on Scooby-Doo.
Actor Matthew Lilliard (GHOULIES III, SERIAL MOM, ANIMAL ROOM, HACKERS, SCREAM, THE DEVIL'S CHILD, DEAD MAN'S CURVE, FINDER'S FEE, THIR13EN GHOSTS, SCOOBY-DOO, SCOOBY-DOO 2, KARAS: THE PROPHECY, AREA 57, KARAS: THE REVELATION, MESSAGES DELETED, SCOOBY-DOO! MYSTERY INCORPORATED, DEEP DARK CANYON, TWIN PEAKS [TV - 2017], SCOOBY-DOO: RETURN TO ZOMBIE ISLAND) is 50.
Actor Ashley C. Williams (THE HUMAN CENTIPEDE, EMPTY, HALLOW'S EVE, A GUY NAMED RICK, SELENE HOLLOW [TV], PARANORMAL MOVIE, HALLOW'S EVE, PATRIC, JULIA, THE CHURCH) is 36.
HAPPY HORROR THRILLER BIRTHDAYS TO -
By E.C. McMullen Jr.
On July 209, 2019, we said goodbye to
Actor Rutger Hauer (MYSTERIES, GRIJPSTRA & DI GIER, NIGHTHAWKS, BLADE RUNNER, THE OSTERMAN WEEKEND, THE HITCHER, DEADLOCK, PAST MIDNIGHT, BUFFY THE VAMPIRE SLAYER, ARCTIC BLUE, BLEEDERS, BONE DADDY, LYING IN WAIT, KILLER BUZZ, TEMPESTA, SIN CITY, BATMAN BEGINS, MINOTAUR, HOBO WITH A SHOTGUN, THE RITE, THE REVEREND, DRACULA 3D [2012], IL FUTURO, TRUE BLOOD [TV], REAL PLAYING GAME, THE SCORPION KING 4: QUEST FOR POWER, VALERIAN AND THE CITY OF A THOUSAND PLANETS, CHANNEL ZERO [TV], CORBIN NASH, and way more), who would have been 76 today.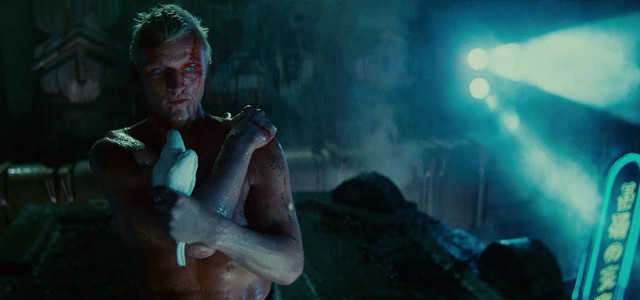 Look for Rutger's final Thriller for 2020, EMPEROR.
Actor Gil Gerard (AIRPORT '77, RANSOM FOR ALICE!, BUCK ROGERS IN THE 25th CENTURY, E.A.R.T.H. FORCE [TV], FUGITIVE MIND, THE STEPDAUGHTER, BEYOND, NUCLEAR HURRICANE, BONE EATER, REPTISAURUS, GHOST TOWN, DIRE WOLF, BLOOD FARE) is 77.
Actor Angelica Lee (SEUNG FEI, THE EYE [2002], KOMA, RE-CYCLE, MISSING, SLEEPWALKER, OUT OF INFERNO) is 44.
Writer, Director S. Craig Zahler (ASYLUM BLACKOUT, BONE TOMAHAWK, PUPPETMASTER: THE LITTLEST REICH) is 49.