There is a great genius behind all of this


AUG! 15
32 YEARS OF DAVID CRONENBERG'S
THE FLY
By E.C. McMullen Jr.
It only took 28 years to reboot 1958's THE FLY into one of the best examples of Science Fiction Horror - the other one being John Carpenter's THE THING, released only 4 years earlier.
While a shabby attempt was made in 2011 to reboot Carpenter's remake into a franchise, it's 32 years later and no one has yet committed to rebooting Cronenberg's Magnum Opus (one of his most important, though not his only one).
If you still haven't seen it and need a reason, here it is. /David Cronenberg's THE FLY.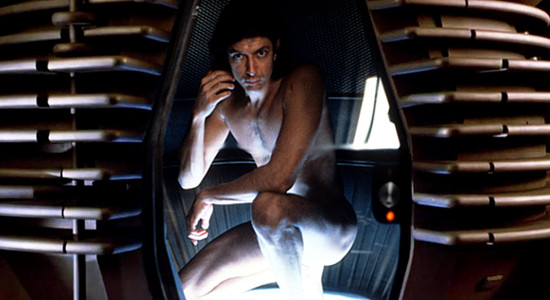 And
EVENT HORIZON IS OLD ENOUGH TO DRINK (Responsibly)!
By E.C. McMullen Jr.
On this day in 1997, Paul W.S. Anderson launched his career with a flawed blockbuster than went on to become a cult hit.
Did that make him happy? No! Paul, hampered by Paramount Pictures studio executives, wanted his movie to be so much more! Is it possible that after over 2 decades, Paul can achieve his dream of releasing a Director's Cut of his film?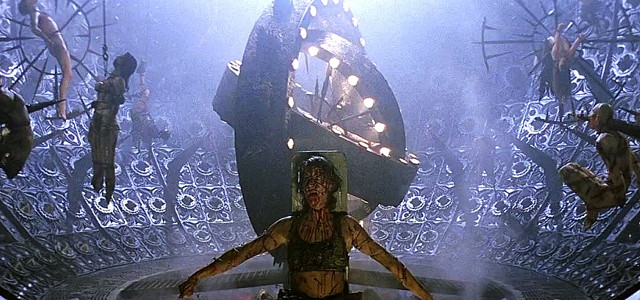 Even he doesn't know. Read my review of this flawed gem, /Paul W.S. Anderson's EVENT HORIZON.
Plus
HAPPY HORROR THRILLER BIRTHDAYS TO -
By E.C. McMullen Jr.
Actor Natasha Henstridge (SPECIES, ADRENALIN: FEAR THE RUSH, STAND OFF, SPECIES II, THE LAST WITNESS, JASON AND THE ARGONAUTS [2000], A BETTER WAY TO DIE, SECOND SKIN, GHOSTS OF MARS, RIDERS, SPECIES III, DECEPTION, IMPACT, TIME JUMPER [TV], THE SECRET CIRCLE [TV], COLD SPRING, A SISTER'S NIGHTMARE, HOME INVASION, THE BLACK ROOM) is 44.
Look for Natasha in the 2018 Horror Comedy, RAVERS. And in 2019, THE UNHEALER.
Actor Jennifer Lawrence (WINTER'S BONE, X-MEN: FIRST CLASS, THE HUNGER GAMES [all], THE HOUSE AT THE END OF THE STREET, THE DEVIL YOU KNOW, X-MEN: DAYS OF FUTURE PAST, X-MEN: APOCALYPSE, MOTHER!) is 28.
Look for Jennifer in the upcoming 2019 Thriller, X-MEN: DARK PHOENIX.
AUG! 14
BETHESDA DROPS IT HOT:
DOOM ETERNAL!
And it's Horrifically Awesome Action Fuel!
By E.C. McMullen Jr.
I'm old enough to have played the first DOOM on DOS, by cracky! So when I say this remake/reboot DOOM is the best ever, I freaking mean it!
Let your eyeballs melt with this: Prefaced by the Bethesda team's introduction at the AUG! 10 QuakeCon in Grapvine, Texas, enjoy nearly 20 minutes of solid DOOM game play!
And
HAPPY HORROR THRILLER BIRTHDAYS TO -
By E.C. McMullen Jr.
Actor Halle Berry (X-MEN, SWORDFISH, DIE ANOTHER DAY, X2, GOTHIKA, X3, PERFECT STRANGER, DARK TIDE, CLOUD ATLAS, THE CALL, X-MEN: DAYS OF FUTURE PAST, EXTANT [TV], KINGSMAN: THE GOLDEN CIRCLE) is 52.
Look for Halle in the upcoming JOHN WICK 3.
Actor Brianna Hildebrand (PRISM, DEADPOOL, TRAGEDY GIRLS, THE EXORCIST [TV], DEADPOOL 2) is 22.
Writer, Director, Producer, Jim Wynorski (CHOPPING MALL, NOT OF THIS EARTH [1988], THE HAUNTING OF MORELLA, MUNCHIE, VAMPIRELLA, THE BARE WENCH PROJECT, RAPTOR, THE THING BELOW, GARGOYLE, THE WITCHES OF BREASTWICK, THE DA VINCI COED, THE BREASTFORD WIVES, HOUSE ON HOOTER HILL, CLEAVAGEFIELD, THE HILLS HAVE THIGHS, DINOCROC VS. SUPERGATOR, MONSTER CRUISE, CAMEL SPIDERS, ROAD RAIDERS, PIRANHACONDA, and so many more, 94 of these in all) is 63. Jim has one of the most astounding quotes I've ever read from somone with his body of work. "I try to make things I'll enjoy seeing, because I'm going to watch these pictures for years to come and I don't want to be embarrassed."
Holy crap! Really? Well... okay then! You go Jim!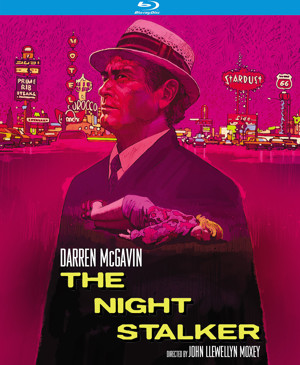 AUG! 13
QUICK BITES
Horror news from around the Web.
By E.C. McMullen Jr.
THE NIGHT STALKER (SPECIAL EDITION) (BLU-RAY)
We're approaching October 2, the Blu-Ray release date of the legendary Horror TV movie, THE NIGHT STALKER. With a screenplay written by the legendary Richard Matheson (HOUSE OF USHER, PIT AND THE PENDULUM, TALES OF TERROR, THE RAVEN, THE COMEDY OF TERRORS, THE TWILIGHT ZONE [1959 - 1964 TV], THE LAST MAN ON EARTH [1964], THE OMEGA MAN, THE NIGHT STRANGLER [TV], THE LEGEND OF HELL HOUSE, TRILOGY OF TERROR [TV], STIR OF ECHOES, I AM LEGEND) and directed by John Llewellyn Moxey (THE CITY OF THE DEAD, PSYCHO-CIRCUS, THE HOUSE THAT WOULD NOT DIE, A TASTE OF EVIL, STRANGE AND DEADLY OCCURANCE, WHERE HAVE ALL THE PEOPLE GONE?, NIGHTMARE IN BADHAM COUNTY, NO PLACE TO HIDE, THE VIOLATION OF SARAH MCDAVID), THE NIGHT STALKER, as was typical of all of Moxey's TV movies, squeeked past network television censors of the era, terrifying and delighting audiences ever since.
Soon KINO, a company known only for their quality preservation of theatrical releases, will offer a 4K scan of the TV movie, THE NIGHT STALKER on DVD and Blu-Ray.
Check out their KINO NIGHT STALKER page for the full specs.
And
Like 'Goosebumps?' Here's Another 30 Years' Worth Of Horror For Kids
by Grady Hendrix
In the early '90s, scarring kids for life became big business. R.L. Stine and Christopher Pike became brand name industries, minting money and traumatizing children. Stine had his Fear Street and Goosebumps series, while Pike turned out a seemingly endless line of young adult novels about teenagers killing teenagers, ancient dinosaurs disguised as teenagers killing teenagers, ghost teenagers killing non-ghost teenagers, and Greek gods reincarnated as teenagers killing teenagers. But this was simply the final development in decades of YA horror.
Continued at NPR Books.
HAPPY HORROR THRILLER BIRTHDAYS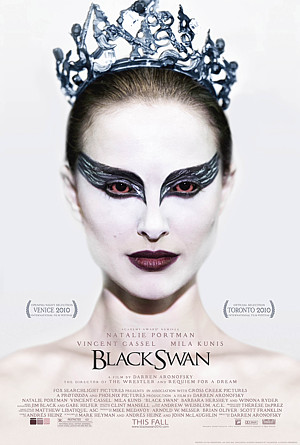 TO -
By E.C. McMullen Jr.
Writer Sean Hood (THE DARKLINGS [TV], HALLOWEEN: RESURRECTION, CUBE 2: HYPERCUBE, THE CROW: WICKED PRAYER, MASTERS OF HORROR: SICK GIRL, MIDNIGHT MOVIE, CONAN THE BARBARIAN [2011]) is 52.
Actor Sebastian Stan (THE CONVENANT, KINGS [TV], BLACK SWAN, CAPTAIN AMERICA, GONE, THE APPARITION, ONCE UPON A TIME [TV], LABYRINTH [TV]) is 36.
AND ON SUNDAY -
Writer / Director / Producer Stefan Avalos (THE GAME, THE LAST BROADCAST, THE TRUE LEGEND OF THE NEW JERSEY DEVIL, THE GHOSTS OF EDENDALE, HEADHUNTER) is 48.
Writer James Dorr (various short stories in anthologies) is 57 or something.
Actor Rebecca Gayheart (Robin Cook's INVASION, SCREAM 2, URBAN LEGEND, FROM DUSK TILL DAWN 3, SANTA'S SLAY, VANISHED [TV]) is 47.
Actor Bruce Greenwood (BEAR ISLAND, SERVANTS OF TWILIGHT, ADRIFT, EXOTICA, BITTER VENGEANCE, TREACHEROUS BEAUTIES, THE COMPANION, DREAM MAN, NOWHERE MAN [TV], SLEEPWALKERS [TV], DOUBLE JEOPARDY, THE SOUL COLLECTOR, CORD, BELOW, THE CORE, MELTDOWN, I, ROBOT, DEJA VU, CYBORG SOLDIER, STAR TREK [2009], CELL 213, SUPER 8, DONOVAN'S ECHO, THE RIVER [TV], STAR TREK: INTO DARKNESS, SPECTRAL, GERALD'S GAME, ) is 62.
Look for Bruce in the upcoming 2014 Thriller QUEEN OF THE NIGHT.
Bruce shares an August birthday with STAR TREK allumni, Liam Hemsworth.
Actor Andras Jones (SORORITY BABES IN THE SLIME BOWL-O-RAMA, A NIGHTMARE ON ELM STREET 4, EVERY BREATH, THE DEMOLITIONIST, THE ATTIC EXPEDITIONS, EVERY DAY IS A JOURNEY) is 49.
Writer Christopher M. Salas (DARK ECLIPSE: RISE OF AN ERA, DARK ECLIPSE II: WORLD ABOMINATION) is 57 or something.
Writer Susan Wingate (RAVINGS OF A MAD GENTLEWOMAN, BOBBY'S DINER [series], DROWNING) is 57 or something.
AND ON SATURDAY -
Embeth Davidtz (MUTATOR, SWEET MURDER, ARMY OF DARKNESS, LAST RITES, FALLEN, THE GINGERBREAD MAN, THE HOLE, THIR13EN GHOSTS, FRACTURE, THE AMAZING SPIDER-MAN, EUROPA REPORT, PARANOIA, THE AMAZING SPIDER-MAN 2) is 53.
Writer, Director Stuart Gordon (RE-ANIMATOR, FROM BEYOND, DOLLS, ROBOT JOX, DAUGHTER OF DARKNESS, THE PIT AND THE PENDULUM, FORTRESS, CASTLE FREAK, DAGON, KING OF THE ANTS, Masters of Horror: DREAMS IN THE WITCH HOUSE, STUCK) is 71.
Actor Chris Hemsworth (STAR TREK [2009], A PERFECT GETAWAY, THOR, THE CABIN IN THE WOODS, THE AVENGERS, SNOW WHITE AND THE HUNTSMAN, STAR TREK: INTO DARKNESS, THOR: THE DARK WORLD, GHOSTBUSTERS [2018]) is 35.
Look for Chris in the 2018 Mystery Thriller, BAD TIMES AT THE EL ROYALE.
Musician Richard Reinhardt aka Richie Ramone (THE RAMONES, of course!) is 61.
Actor Jonathan Tiersten (SLEEPAWAY CAMP, RETURN TO SLEEPAWAY CAMP, THE PERFECT HOUSE, BLOOD RESERVOIR, TERROR TALES, LAKE OF SHADOWS) is 53.

AUG! 10
THE THING ABOUT HORROR FANS IS...
By E.C. McMullen Jr.
See, here's the thing about Horror movie audiences: You can have a low budget Independent movie with a cornball script. You can have no name amatuerish actors, bad sets, special effects - though good sound. You'll need that unless you're making a silent picture.
As long as your approach is fresh, daring, your actors are giving it their all instead of mocking you, and you take risks instead of trying to copy the mega-budget studios on your pocket change movie, you'll likely end up with a feature that will constantly find a new audience long after your grandchildren have died of old age.
On that note? Happy 56th Birthday to /THE BRAIN THAT WOULDN'T DIE.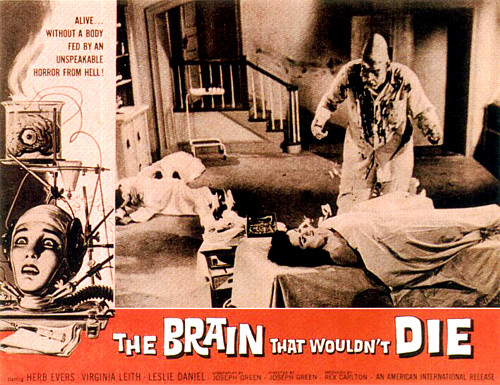 HAPPY HORROR THRILLER BIRTHDAYS TO -
By E.C. McMullen Jr.
Actor Rick Otto (PHANTOMS, R.S.V.P., THE WIRE [TV], THE WALKING DEAD [TV], ALWAYS WATCHING: A MARBLE HORNETS) is 45.
Look for Rick in the 2019 Comedy Thriller, TROUBLE SLEEPING
Actor Lucas Till (LIGHTENING BUG, THE OTHER SIDE, DANCE OF THE DEAD, LAID TO REST, BATTLE LOS ANGELES, X-MEN: FIRST CLASS, VS, DARK HEARTS, STOKER, CRUSH, PARANOIA, X-MEN: DAYS OF FUTURE PAST, KRISTY, WOLVES, THE CURSE OF DOWNER'S GROVE, X-MEN: APOCALYPSE, THE DISAPPOINTMENTS ROOM, MONSTER TRUCKS) is 28.
AUG! 9
SONY DROPS IT HOT: SLAUGHTERHOUSE RULEZ
By E.C. McMullen Jr.
Simon Pegg and Nick Frost (SHAUN OF THE DEAD, HOT FUZZ) are back together in Horror comedy territory with SLAUGHTERHOUSE RULEZ.
Clearly a mash-up of THE SHINING, THE GATE, HARRY POTTER, and Cabin In The Woods-style teen movies, SLAUGHTERHOUSE RULEZ is Directed by Crispian Mills (A FANTASTIC FEAR OF EVERYTHING), Written by Mills and Henry Fitzherbert, and features the additional Acting talents of
Michael Sheen (UNDERWORLD, UNDERWORLD: EVOLUTION, UNDERWORLD: RISE OF THE LYCANS, THE TWILIGHT SAGA: NEW MOON, Tim Burton's ALICE IN WONDERLAND, TRON: LEGACY, THE TWILIGHT SAGA: BREAKING DAWN Part 1 & 2, ALICE THROUGH THE LOOKING GLASS, GOOD OMENS [TV]),
Ryan Oliva (D-EFFECTS, HOWL, PETROLIUM SPIRIT, GHOST STORIES),
Jo Hartley (INBRED, WHEN THE LIGHTS WENT OUT, PREVENGE),
Asa Butterfield (THE WOLFMAN, MISS PEREGRINE'S HOME FOR PECULIAR CHILDREN),
Tom Rhys Harries (JEKYLL & HIDE [TV], CROW),
Hermione Corfield (PRIDE AND PREJUDICE AND ZOMBIES)
HAPPY HORROR THRILLER BIRTHDAYS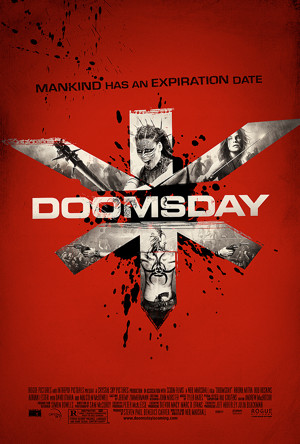 TO -
By E.C. McMullen Jr.
Actor Gillian Anderson (THE X-FILES [TV], X-FILES: FIGHT THE FUTURE, STRAIGHTHEADS, BLEAK HOUSE [TV], X FILES: I WANT TO BELIEVE, SHADOW DANCER, THE FALL [TV], HANNIBAL [TV], I'LL FOLLOW YOU DOWN, ROBOT OVERLORDS, HANNIBAL [TV], AMERICAN GODS [TV], CROOKED HOUSE, X-FILES [TV - 2018]) who is 50.
Gillian shares an August birthday with her X-Files partner, David Duchovney.
Actor Eric Bana (CHOPPER, BLACK HAWK DOWN, HULK, MUNICH, STAR TREK [2009], THE TIME TRAVELER'S WIFE, HANNA, DEADFALL, CLOSED CIRCUIT, LONE SURVIVOR, BEWARE THE NIGHT) is 50.
Actor Anna Kendrick (TWILIGHT, THE TWILIGHT SAGA: NEW MOON, THE TWILIGHT SAGA: ECLIPSE, SCOTT PILGRIM VS THE WORLD, THE TWILIGHT SAGA: BREAKING DAWN Part 1, PARANORMAN, THE VOICES, LIFE AFTER BETH, INTO THE WOODS) is 33.
Actor Rhona Mitra (BEOWULF [1999], HOLLOWMAN, HIGHWAYMEN, THE LIFE OF DAVID GALE, THE NUMBER 23, SKINWALKERS, DOOMSDAY, UNDERWORLD: RISE OF THE LYCANS, STOLEN LIVES, THE GATES [TV], THE LAST SHIP [TV], THE LAST SHIP, THE STRAIN [TV]) is 42.
Actor Bill Skarsgård (WHITE WATER FURY, HEMLOCK GROVE [TV], ALLEGIANT, IT, ASSASSINATION NATION, DEADPOOL 2, CASTLE ROCK [TV]) is 28.
AUG! 8
CAN'T HELP IT. I'VE GOT THIS THING!
By E.C. McMullen Jr.
I've got a Fever! And the only cure is more John Carpenter's THE THING FROM ANOTHER WORLD.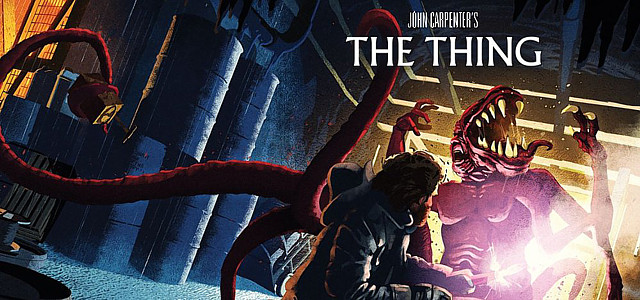 The irresistible bastards at Shout Factory / Scream Factory understand Horror fans like me and delight in exploiting us at every opportunity! And what an opportunity this new Scream Factory Steelbook Blu-Ray release is!
According to their website,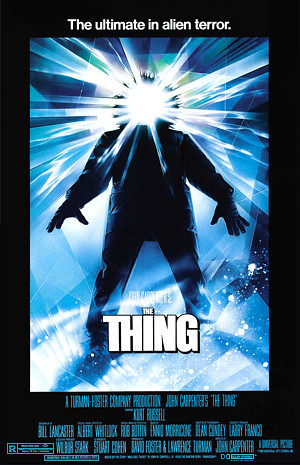 Bonus Features
DISC ONE:
2017 4K Scan Of The Feature Film
DISC TWO:
2K Scan Of The Interpositive Supervised And Approved By Director Of Photography Dean Cundey
4.1 Audio Mix Created From The Original 70MM Six Track Dolby Stereo Soundtrack (5.1 Audio Mix Also Included)
Audio Commentary With Director Of Photography Dean Cundey
Audio Commentary With Co-producer Stuart Cohen
Audio Commentary By Director John Carpenter And Actor Kurt Russell
Teaser Trailer
Theatrical Trailers (U.S. And German)
TV Spots
Radio Spots
Still Gallery (Behind-The-Scenes Photos, Posters And Lobby Cards)

DISC THREE:
Requiem For A Shape Shifter – An Interview With Director John Carpenter In Conversation With Filmmaker Mick Garris
The Men Of Outpost 31 – Interviews With Keith David, Wilford Brimley, David Clennon, Thomas Waites, Peter Maloney, Richard Masur And Joel Polis
Assembling And Assimilation – An Interview With Editor Todd Ramsay
Behind The Chameleon: The Visual Effects Of THE THING – Interviews With Visual Effects Artists Peter Kuran And Susan Turner, Special Make-up Effects Artist Rob Burman, Brian Wade And Stop Motion Animators Randall William Cook And Jim Aupperle
Sounds From The Cold – Interviews With Supervising Sound Editor David Lewis Yewdall And Special Sound Effects Designer Alan Howarth
Between The Lines – An Interview With Novelization Author Alan Dean Foster
Back Into The Cold: A Return To The Shooting Locations Of THE THING – An Animated Photo Gallery Narrated By Todd Cameron Of Outpost31.com
The Art Of Mike Ploog Gallery
John Carpenter's The Thing: Terror Takes Shape – A Documentary On The Making Of THE THING Featuring Interviews With John Carpenter, Kurt Russell, Special Effects Make-up Designer Rob Bottin, Legendary Matte Artist Albert Whitlock And More! (SD)
Network TV Broadcast Version Of THE THING (SD)
Outtakes (SD)
Vintage Featurettes From The Electronic Press Kit Featuring Interviews With John Carpenter, Kurt Russell And Rob Bottin (SD)
Vintage Featurettes – The Making Of A Chilling Tale And The Making Of THE THING (SD)
Vintage Product Reel – Contains A Condensed Version Of The Film With Additional Footage Not In The Film (SD)
Vintage Behind-The-Scenes Footage (SD)
Annotated Production Archive – Production Art And Storyboards, Location Scouting, Special Make-up Effects, Post Production (SD)
HAPPY HORROR THRILLER BIRTHDAYS TO -
By E.C. McMullen Jr.
Actor Katie Leung (HARRY POTTER AND THE GOBLET OF FIRE, HARRY POTTER AND THE ORDER OF THE PHOENIX, HARRY POTTER AND THE HALF-BLOOD PRINCE, HARRY POTTER AND THE DEATHLY HALLOWS PART 1, HARRY POTTER AND THE DEATHLY HALLOWS PART 2) is 26.
Writer, Producer Jon Turtletaub (PHENOMENON, INSTINCT, NATIONAL TREASURE, JERICHO [TV], NATIONAL TREASURE: BOOK OF SECRETS, HARPER'S ISLAND [TV]) is 55.
Look for Jon's upcoming 2019 Thriller, STAY.
AUG! 7
HEAVY METAL IS 37
By E.C. McMullen Jr.
I saw it at the first run theaters. Yeah, I'm that old.
Shut yer cake hole because I've been reading the magazine since issue #1 in 1977. All your New stuff is Old to me.
Now then, here is an old timer (not me) with a review of /HEAVY METAL (1981).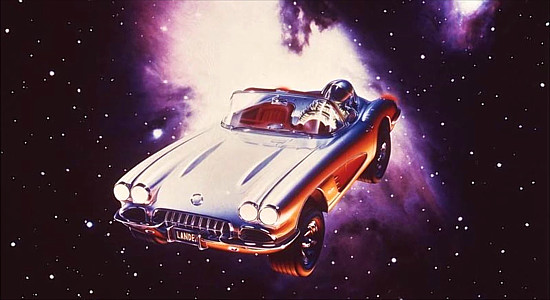 HAPPY HORROR THRILLER BIRTHDAYS TO -
By E.C. McMullen Jr.
Actor Writer, Director, Producer Alexandre Aja (FURIA, HAUTE TENSION, THE HILLS HAVE EYES [2006], P2, MIRRORS [2008], PIRANHA [2010], MANIAC [2012], HORNS) is 42.
Actor Tobin Bell (THE FIRM, MALICE, DEEP RED, THE 4TH FLOOR, SAW [all], BURIED ALIVE, DECOYS 2, THE HAUNTING HOUR, BOOGEYMAN 2) is 76.
Actor David Duchovny (BAD INFLUENCE, THE RAPTURE, KALIFORNIA, THE X-FILES [TV], THE X-FILES, EVOLUTION, THE X FILES: I WANT TO BELIEVE) is 57.
Musician, Producer Bruce Dickenson (Bands: SAMSON, IRON MAIDEN, Movies: HEAVY METAL, INCUBUS, PHENOMENA, A NIGHTMARE ON ELM STREET 5, BRIDE OF CHUCKY, CROWLEY) is 58.
Magician James Randi (GOOD TO SEE YOU AGAIN ALICE COOPER, PENN & TELLER GET KILLED, BEYOND DESIRE) is 90.
LOVE THIS SITE?
Support it when you buy my books
E.C. McMullen Jr.
PERPETUAL BULLET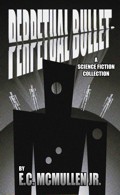 "'Some People' ... may be the standout story in the book."
- John Grant, Infinityplus
WILLOW BLUE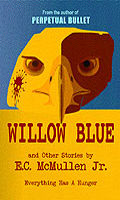 "'Willow Blue' will burrow under your skin and stay there long after you've put the book down."
- Jeffrey Reddick, Creator of
FINAL DESTINATION
IN OTHER BOOKS
E.C. McMullen Jr.'s
short story
CEDO LOOKED LIKE PEOPLE
in the anthology
FEAR THE REAPER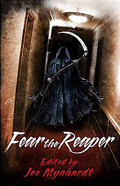 "This Ray Bradbury-esque is one of the most memorable and one of the more original stories I've read in a long time."
- Amazon Review
HORROR 201:
The Silver Scream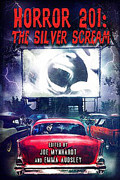 Filmmaker's Guidebook
featuring
RAY BRADBURY,
JOHN CARPENTER,
WES CRAVEN,
TOM HOLLAND,
E.C. McMULLEN Jr.,
GEORGE A. ROMERO,
and many more.
Extensively quoted in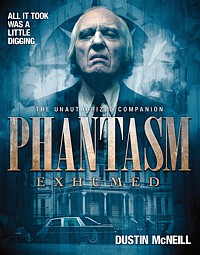 PHANTASM EXHUMED
The Unauthorized Companion
Robert S. Rhine's
SATAN'S 3-RING CIRCUS OF HELL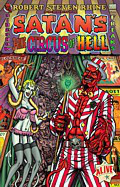 Forward by
GAHAN WILSON &
FEO AMANTE.
Featuring comics by
ALEX PARDEE,
WILLIAM STOUT,
STEVE BISSETTE,
FRANK DIETZ,
JIM SMITH,
FRANK FORTE,
ERIC PIGORS,
MIKE SOSNOWSKI,
OMAHA PEREZ,
DAVID HARTMAN,
STEVEN MANNION,
and more!
Also
IN CINEMA
E.C. McMullen Jr.
Head Production Designer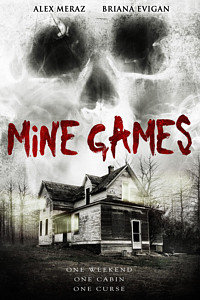 MINE GAMES
(Starring:
JOSEPH CROSS, BRIANA EVIGAN,
ALEX MERAZ)
Dept. head
Special Effects Make-Up
(SFX MUA) and Michael Madsen's stunt double on the movie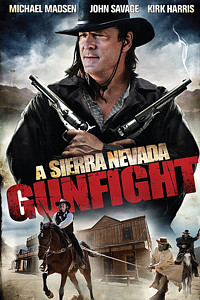 A SIERRA NEVADA GUNFIGHT
(MICHAEL MADSEN & JOHN SAVAGE).
PRODUCTION DESIGNER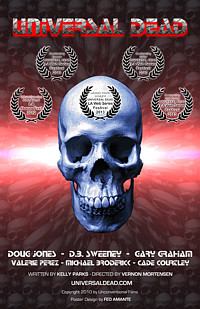 UNIVERSAL DEAD
(DOUG JONES,
D.B. SWEENEY,
GARY GRAHAM)
ART DIRECTOR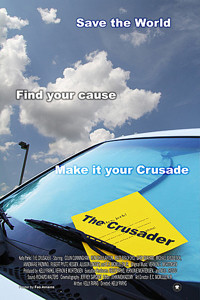 THE CRUSADER
(COLIN CUNNINGHAM,
GARY GRAHAM)