QUICK BITES
GODZILLA vs KONG: "Tonnes of Surprises and "Brand new monsters"
By E.C. McMullen Jr.
While the Twitter Kids are filling their feeds, bitching about the projected runtime of GODZILLA VS KONG, clutching their precious pearls while having no idea how the movie will play out at the possible 113 minutes, this is what Director Adam Wingard is talking about at GamesRadar.
Godzilla vs Kong will feature "tonnes of surprises" and "some brand new monsters"
By Jack Shepherd, Matt Maytum
Godzilla: King of the Monsters revealed how widespread the Titan presence on Earth really is – and although Godzilla vs. Kong may focus on the radioactive lizard and giant ape punching each other, you can also expect a few more monsters to crash this colossus mash.
Continued at GamesRadar.
And -
Dare I Dream?
A GALAXY QUEST SEQUEL? SERIOUSLY?
We know how sequels work. They either go So Right, or are a mere retread of the first, or they go hideously wrong.
But hey, I'm a fan of GALAXY QUEST so obviously I'm on the side of optimism!
That said. They don't need to replace Alan Rickman's Alexander Dane character. The movie can open with the character deceased, which ended the second run of their show. We begin years later - realistically, 22 years later - a TV reboot is in the works (ala ST or BSG), and if the old cast wants to be part of the new show, they must deal with much younger stars now playing their original parts. Imagine the hilarious hijinks that can ensue!
IF <-- and that's a big IF - the new GALAXY QUEST is done right and not trashed up and thrown to the wolves for a one weekend splash and sink.
So anyway, I found this at Collider,
'Galaxy Quest' Revival Still in the Works, Says Sigourney Weaver
By Matt Goldberg
Galaxy Quest is a gem of a movie, and some would even argue that it's the best Star Trek film that Star Trek never made. The story of a group of TV actors on a canceled sci-fi series being recruited by aliens to go on a real mission is consistently endearing even if you've never seen an episode of a sci-fi series, but it really nails the peculiarities and details of the genre in a loving way.
Continued at Collider.
Plus -
HAPPY HORROR THRILLER BIRTHDAYS TO -
By E.C. McMullen Jr.
Writer / Director / Producer, Paul W.S. Anderson (MORTAL KOMBAT, EVENT HORIZON, RESIDENT EVIL, RESIDENT EVIL 2, ALIEN VS PREDATOR, RESIDENT EVIL: EXTINCTION, DEATH RACE, PANDORUM, DEATH RACE 2, RESIDENT EVIL: RETRIBUTION, DEATH RACE INFERNO, RESIDENT EVIL: THE FINAL CHAPTER, DEATH RACE 4: BEYOND ANARCHY, MONSTER HUNTER) is 56.
Actor Frank Novak (SILENT NIGHT DEADLY NIGHT PART II, SLEEPWALKERS, CARNOSAUR, STEPMONSTER, WATCHERS III, RAPTOR, THE FALL OF NIGHT, NECESSARY EVIL, WATCHMEN) is 66.
Actor/Writer/Director Daniel Roebuck (NIGHT SCHOOL, RIVER'S EDGE, PROJECT X, TERROR EYES, THE FUGITIVE, FINAL DESTINATION, THE VAMPIRE HUNTERS CLUB, THE NAKED MONSTER, BUBBA HO-TEP, THE DEVIL'S REJECTS , Rob Zombie's HALLOWEEN, THE HAUNTED WORLD OF EL SUPERBEASTO, TRAIL OF THE SCREAMING FOREHEAD, INSIGHT, JOHN DIES AT THE END, AT THE DEVIL'S DOOR, COMPOUND FRACTURE, 31, PHANTASM: RAVAGER, THE MAN IN THE HIGH CASTLE [TV], DEAD NIGHT, 3 FROM HELL, WILD BOAR [all], PENANCE LANE) is 57.
Look for Daniel in the 2021 Thriller, COLONIALS.
Horror Writer Jen Whildin (Various short stories) is 51.
Writer, Director, Producer Len Wiseman (UNDERWORLD [all], TOTAL RECALL [2012], SLEEPY HOLLOW [TV], LUCIFER [TV], THE GIFTED [TV], SWAMP THING [TV]) is 48.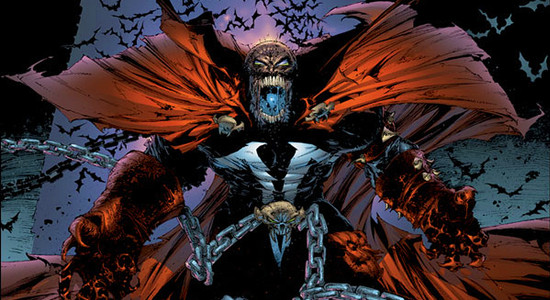 Live action SPAWN update -
By E.C. McMullen Jr.
On this day last year, MovieWeb reported that shooting would start in 2020 on a Live-Action SPAWN.
I didn't buy it. If SPAWN was only getting heat in March 2020 and that was due to investor interest in THE JOKER's box office, I said that shooting wouldn't start until next year.
Well, I was right but for the wrong reasons. By March 3, nobody outside of the Trump administration was taking COVID-19 seriously and even the president was promising the world that this would be a minor deal. California Representative Nancy Pelosi, for her part, was inviting tourists to come to San Francisco and party in the streets. April 6 was the first day that the CDC put a graph showing the mortality rate online and even then only counted 5 COVID-19 deaths nationwide.
What a Difference A Year Makes!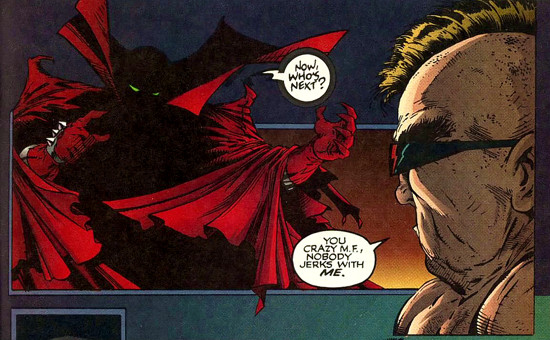 Nobody knew that by this day in 2021, we'd have a new president and administration and COVID-19 would be pandemic fire raging out of control and unchecked, despite a year filled with precautions and now vaccines.
So yeah, far more movies than SPAWN got the pushback as some theater chains shuttered forever while others just barely held on.
That said, SPAWN isn't down for the count yet. Back in late February of this year, Todd McFarlane said this at ComicBook.com,
Russ Burlingame at ComicBook posted his article with a video from Jim Viscardi as they talked Todd.
Todd McFarlane Hopes To Have a Big Spawn Movie Announcement By Mid-Year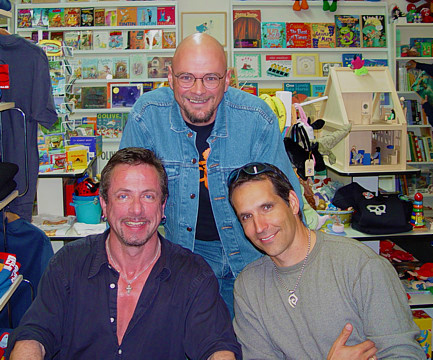 I've been a fan since Issue #1!
L 2 R
Clive Barker, Feo Amante, Todd McFarlane
My review of Todd McFarlane's SPAWN animated television show.
Christos N. Gage's review of Todd McFarlane's SPAWN the live action movie.
And -
HAPPY HORROR THRILLER BIRTHDAYS TO -
By E.C. McMullen Jr.
Actor Jessica Biel (THE TEXAS CHAINSAW MASSACRE [2003], CELLULAR, BLADE: TRINITY, STEALTH, THE ILLUSIONIST, NEXT, THE A-TEAM, THE TALL MAN, TOTAL RECALL [2012], HITCHCOCK, EMANUEL AND THE TRUTH ABOUT FISHES, LIMETOWN [TV]) is 42.
Actor Eric DaRe (SILENT NIGHT DEADLY NIGHT III, TWIN PEAKS [TV], TWIN PEAKS: FIRE WALK WITH ME, CRITTERS 4, DEAD CONNECTION, NUMBER ONE FAN, PLAYING GOD, STARSHIP TROOPERS, LURED INNOCENCE, TED BUNDY, TWIN PEAKS: THE MISSING PIECES) is 56.
Eric shares a March 3 birthday with his SILENT NIGHT DEADLY NIGHT III almuni...
Actor Laura Harring (SILENT NIGHT DEADLY NIGHT III, DEAD WOMEN IN LINGERIE, MULHOLLAND DR. [TV - 1999], MULHOLLAND DRIVE [2001], JOHN Q, DERAILED, WILLARD [2003], THE PUNISHER [2004], ALL SOULS DAY: DIA DE LOS MUERTOS, INLAND EMPIRE, GHOST SON [2007], NANCY DREW [2007], THE CALLER [2008], KLUGE, ICE SCREAM, THE THINNING: THE NEW WORLD ORDER) is 57.
When O' When will we learn to Nuke It From Orbit?
It's the Only Way to be Sure!
And -
HAPPY HORROR THRILLER BIRTHDAYS TO -
By E.C. McMullen Jr.
Actor Ingrid Bolsø Berdal (COLD PREY, CODENAME HUNTER, COLD PREY 2, BETRAYAL [2009], CHERNOBYL DIARIES, THE ABCs OF DEATH, ESCAPE [2012], HANSEL & GRETEL: WITCH HUNTERS, WESTWORLD [TV], WITCH HUNT [TV]) is 42.
Actor Bryce Dallas Howard (THE VILLAGE, THE LADY IN THE WATER, SPIDER-MAN 3, TERMINATOR: SALVATION, THE TWILIGHT SAGA: ECLIPSE, JURASSIC WORLD, JURASSIC WORLD: FALLEN KINGDOM) is 41.
Look for Bryce in the 2020, 2021 Horror Thriller JURASSIC WORLD: DOMINION.
Writer Peter Straub (JULIA, GHOST STORY, SHADOWLAND, FLOATING DRAGON, THE TALISMAN [w/Stephen King], KOKO, THE HELLFIRE CLUB, MR. X, BLACK HOUSE [w/Stephen King], LOST BOY LOST GIRL, IN THE NIGHT ROOM, A DARK MATTER, and more) is 78.
Writer, Director, Producer, Jeff Wadlow (CRY WOLF, PREY, KICK-ASS 2, BATES MOTEL [TV], THE STRAIN [TV], TRUTH OR DARE, FANTASY ISLAND, BLOODSHOT) is 47.
Look for Jeff's work in the upcoming 2021 Thriller, ARE YOU AFRAID OF THE DARK? [TV].
HAPPY HORROR THRILLER BIRTHDAYS TO -
By E.C. McMullen Jr.
Actor Jensen Ackles (DARK ANGEL [TV], DEVOUR, MY BLOODY VALENTINE 3D, SUPERNATURAL [TV]) is 43.
Actor Jack Davenport (MACBETH, TALE OF THE MUMMY, ULTRAVIOLET [TV], THE WISDOM OF CROCODILES, THE TALENTED MR. RIPLEY, THE BUNKER, PIRATES OF THE CARIBBEAN [all], MARPLE: THE BODY IN THE LIBRARY, FLASH FORWARD [TV], THE KEY MAN, KINGSMAN: THE SECRET SERVICE, THE TANK, DECEPTION [TV]) is 47.
Writer, Director, Producer Zack Snyder (SILENCE, DAWN OF THE DEAD [2004], 300, WATCHMEN, SUCKER PUNCH, 300: RISE OF AN EMPIRE, MAN OF STEEL) is 55.
Look for Zack's upcoming Horror Thriller for 2020, 2021, ARMY OF THE DEAD. And in 2022, an Untitled ARMY OF THE DEAD Prequel.
SUNDAY -
Actor Ali Larter (HOUSE ON HAUNTED HILL [1999], FINAL DESTINATION, FINAL DESTINATION 2, CONFESS, HEROES [TV], RESIDENT EVIL: EXTINCTION, RESIDENT EVIL: AFTERLIFE, LEGENDS [TV], THE DIABOLICAL, RESIDENT EVIL: THE FINAL CHAPTER) is 45.
Look for Ali in the upcoming 2020, 2021 Thriller, THE LAST VICTIM.
Thankee / Producer Aine Leicht (THE LORD OF THE RINGS [all], THE DEVIL'S REJECTS. Producer: O.C. BABES AND THE SLASHER OF ZOMBIETOWN, PLATOON OF THE DEAD, CREEP CREEPERSIN'S ERECTION, VAGINAL HOLOCAUST, ORGY OF BLOOD) is 41.
"Thankee?" Yes! One of the most thanked people in Hollywood Horror - 51 listed on IMDb as of 2021. Seriously - scope her imdb credits!
SATURDAY -
Actor Adam Baldwin (PREDATOR 2, DEAD BOLT, COLD SWEAT, BITTER HARVEST, TREACHEROUS, SAWBONES [TV], SHADOW-0PS, FIREFLY [TV], GARGANTUA [TV], INDISCREET [TV], GACY, EVIL EYES, SERENITY, THE THIRST, SANDS OF OBLIVION, SUPERMAN/DOOMSDAY, INSIGHT, TRANSFORMERS PRIME [TV], THE LAST SHIP, and more) is 59.
Actor Christopher Landon (BLOOD AND CHOCOLATE, DISTURBIA, BURNING PALMS, PARANORMAL ACTIVITY 2, PARANORMAL ACTIVITY 3, PARANORMAL ACTIVITY 4, PARANORMAL ACTIVITY 5, SCOUTS GUIDE TO THE ZOMBIE APOCALYPSE, VIRAL, HAPPY DEATH DAY [all], FREAKY) is 46.
Christopher shares a birthday month with his Producer, Jason Blum.
Actor Lindsey Morgan (DETENTION, CHASTITY BITES, ETXR, BEYOND SKYLINE, LASSO, THE 100 [TV], SKYLIN3S) is 31.
Actor Charlotte Stewart (THE NURSE KILLER, ERASERHEAD, BITTER HARVEST, HUMAN HIGHWAY, UFOria, JOURNEY TO THE CENTER OF THE EARTH [1989], TREMORS, TWIN PEAKS [TV], DARK ANGEL: THE ASCENT, TREMORS 3, THE INNER CIRCLE, TWIN PEAKS: THE MISSING PIECES) is 80.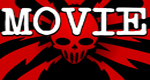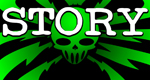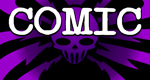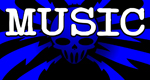 You Support This Site
When You Buy My Books

E.C. McMullen Jr.
PERPETUAL
BULLET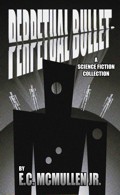 "'Some People' ... may be the standout story in the book."
- John Grant, Infinityplus
E.C. McMullen Jr.
WILLOW BLUE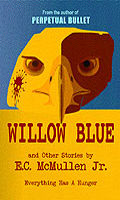 "'Willow Blue' will burrow under your skin and stay there long after you've put the book down."
- Jeffrey Reddick, Creator of
FINAL DESTINATION



In Other Books


E.C. McMullen Jr.'s
short story
CEDO LOOKED LIKE PEOPLE
in the anthology
FEAR THE REAPER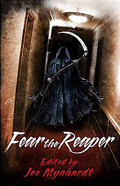 "This Ray Bradbury-esque is one of the most memorable and one of the more original stories I've read in a long time."
- Steve Isaak,
Good Reads.

HORROR 201:
The Silver Scream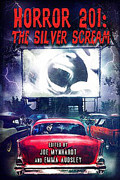 Filmmaker's Guidebook
featuring
RAY BRADBURY,
JOHN CARPENTER,
WES CRAVEN,
TOM HOLLAND,
E.C. McMULLEN Jr.,
GEORGE A. ROMERO,
and many more.
Extensively quoted in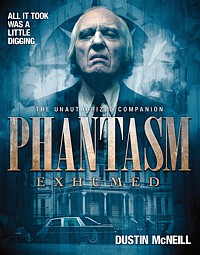 PHANTASM
EXHUMED
The Unauthorized Companion
Robert S. Rhine's
SATAN'S 3-RING
CIRCUS OF HELL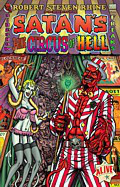 Forward by
GAHAN WILSON &
FEO AMANTE.
Featuring comics by
ALEX PARDEE,
WILLIAM STOUT,
STEVE BISSETTE,
FRANK DIETZ,
JIM SMITH,
FRANK FORTE,
ERIC PIGORS,
MIKE SOSNOWSKI,
OMAHA PEREZ,
DAVID HARTMAN,
STEVEN MANNION,
and more!
Also
IN CINEMA
E.C. McMullen Jr.
Head Production Designer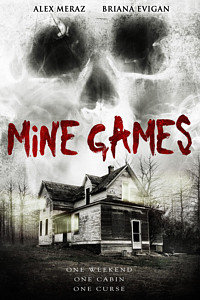 MINE GAMES
(Starring:
JOSEPH CROSS, BRIANA EVIGAN,
ALEX MERAZ)
Dept. head
Special Effects Make-Up
(SFX MUA)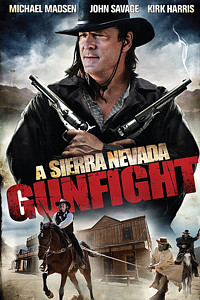 A SIERRA NEVADA
GUNFIGHT
(MICHAEL MADSEN & JOHN SAVAGE).
Production Designer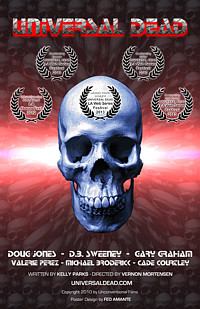 UNIVERSAL DEAD
(DOUG JONES,
D.B. SWEENEY,
GARY GRAHAM)
Art Director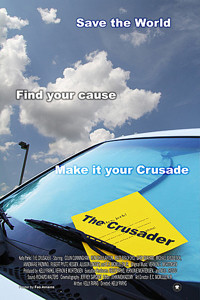 THE CRUSADER
(COLIN CUNNINGHAM,
GARY GRAHAM)