Counting down the minutes 'till your tauntaun dies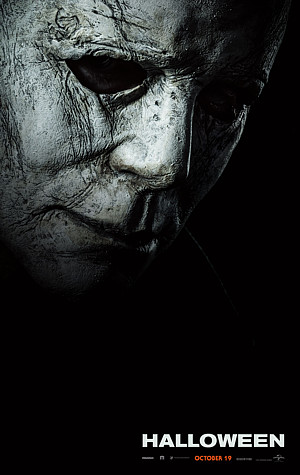 APRIL 25
QUICK BITES
'Halloween' Footage Terrifies CinemaCon, Confirms New Details About Laurie Strode and Michael Myers' Showdown
By Zack Sharf
Universal Pictures debuted the first trailer for David Gordon Green's upcoming "Halloween" sequel at CinemaCon, and the footage did not disappoint when it comes to bloody horror. Jamie Lee Curtis returns to the franchise as Laurie Strode, the scream queen role that made her famous, and she was on hand at CinemaCon to debut the footage and tease the project.
Continued at IndieWire.
AND
'It: Chapter 2' Director Andy Muschietti Says 'Bring Your Adult Diapers'
By Dave McNary
"It: Chapter 2" will be even more scary than last year's horror blockbuster, director Andy Muschietti promised Tuesday.
"Bring your adult diapers," he told the audience at Caesar's Palace in a video clip on the second day of the CinemaCon convention of the nation's theater owners during the Warner Bros. presentation.
Continued at Variety.
APRIL 24
VENOM
By E.C. McMullen Jr.
Trailer is looking good, which is just as well because VENOM isn't a superhero and if there is one thing audiences are starting to burn on it's Vampires, Zombies, and Superheroes.
You can have too much of a good thing and most Vampire, Zombie, and Superhero movies are too much of mostly no good things.
Where I'm coming from here is Horror Thriller, of course. Throughout its comic book life, VENOM is among the darkest of anti-heroes. Eddie Brock is possessed by a monster who rarely takes his feelings into account (Bruce Banner, heh! YOU know what I'm talking about).
Unlike THE INCREDIBLE HULK, however, who can and does go skipping across the face of the earth without a passport, VENOM is more of a homebody to the city. A kind of urbane symbiot- about-town. More to the point, VENOM is absolutely a monster.
Venom doesn't need the flying, exploding, hyperbolic superhero histrinoics. He can be totally in the shadows the way THE CROW was meant to be, scaring the shit out of the unwary, lost, and villainous. An unstoppable THE TERMINATOR force that, once you wind up in his cross hairs, it's all over but the running.
... and the screaming.
... and the dying.
In fact, in 2017 Venom co-creator Todd McFarlane went on record stating, "if they gave me that character, I would scare the sh—t out of people with it."
Oh yeah! Oh Hells yeah! THAT'S the Venom I hope to see!
VENOM is Written by Kelly Marcel (TERRA NOVA [TV]), Will Beall, Scott Rosenberg (DISTURBING BEHAVIOR, IMPOSTOR, ZOO [TV]), and Jeff Pinker (ALIAS [TV], LOST [TV], FRINGE [TV], THE AMAZING SPIDER-MAN 2, THE 5th WAVE, THE DARK TOWER, ZOO [TV]), Directed by Ruben Fleischer (ZOMBIELAND), and stars, Tom Hardy (STAR TREK: NEMESIS, LD 50 LETHAL DOSE, MINOTAUR, A FOR ANDROMEDA, THE KILLING GENE, INCEPTION, THE DARK KNIGHT RISES, MAD MAX: FURY ROAD, LONDON ROAD), Michelle Williams (SPECIES, HALLOWEEN H2O, SHUTTER ISLAND), Woody Harrelson (NATURAL BORN KILLERS, A SCANNER DARKLY, NO COUNTRY FOR OLD MEN, TRANSSIBERIAN, DEFENDOR, ZOMBIELAND, THE HUNGER GAMES [all], WAR FOR THE PLANET OF THE APES) and Riz Ahmed (SHIFTY, CENTURION, NIGHTCRAWLER).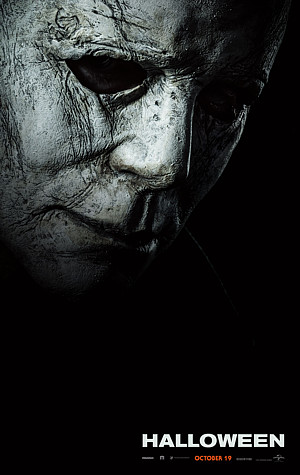 APRIL 24
UH OH!
Halloween 2018 Test Screening Goes Over Poorly with Horror Fans?
By Kevin Burwick
Blumhouse Productions recently conducted a test screening for David Gordon Green and Danny McBride's new Halloween movie, and it's left some old school horror hounds pretty angry. Fans have been skeptical about the movie since it was announced, but pictures from the set as well as the inclusion of Jaime Lee Curtis and John Carpenter scoring the soundtrack have gone a long way in fueling hope for the quasi-sequel. However, notes from the first test screening may reignite that initial skepticism.
Continued at MovieWeb.
FeoNote: Well there you have it. Why did it have to be a sequel to John Carpenter's HALLOWEEN? If Blumhouse had to make a misstep with a Horror franchise, why couldn't it have been THE PURGE or INSIDIOUS or SINISTER?
Oh wait... nevermind.
Anyway, Horror Freak News broke the story but, at the request of the studio, they removed it. Now the breaking story belongs to MovieWeb.
Still how can you NOT give the benefit of the doubt to a Writer, Producer, and Director like David Gordon Green? The man has a long filmmaking career, spanning over 20 years, that clearly shows he has absolutely no interest in making Horror movies.
So who better to walk onto a professional baseball diamond for the first time in their life and hit a homerun Horror classic the second he ever touches a bat? Right? There's no real difference between John Carpenter movies and Judd Apatow movies, right?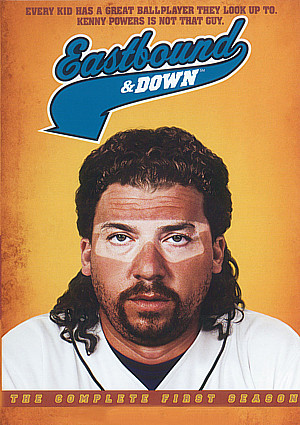 See, David's thing is making Danny McBride movie comedies like Pineapple Express, or making Danny McBride TV comedies like Eastbound & Down and Vice Principles. In fact, the same Danny McBride who starred as the comedy relief in ALIEN COVENANT also co-wrote HALLOWEEN (2018) with David.
So bear in mind this was just a test screening, and the audience response is all a part of what test screenings are for (No-o-o-o body was happy with the first cut of John Carpenter's THE FOG and Nobody is happy even now with ESCAPE FROM LA). Moreover, Comedians have a long history of making classic Horror movies. For example -
Moving right along,
SPOILER ALERT -
Lucky for you (God DAMN, but you're just so fucking lucky you have me!), I know the end that so aggravated the test audience. What's the problem? For what John Carpenter has called the last Halloween, Blumhouse just HAD to do the Happy Ending.
Yeah, that's it. A Happy Halloween ending!
In the new Halloween movie for 2018, which will be called, HALLOWEEN*, Laurie Strode has become a Research Therapist specializing in weening criminals away from their violent anti-social behavior and directing their vicious tendencies to something more socially productive.
HALLOWEEN (2018) ends with Michael's powerful aggression redirected to learning a trade in the residential building industry. HAMMERWEEN: The Night HE Built A Home!
*Because that's the kind of slack-jawed creativity that worked so well for the 2011 reboot version of John Carpenter's THE THING, when the producers decided to call it, THE THING.
LOVE THIS SITE?
Support it when you buy my books
E.C. McMullen Jr.
PERPETUAL BULLET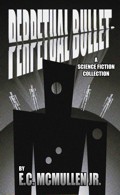 "'Some People' ... may be the standout story in the book."
- John Grant, Infinityplus

WILLOW BLUE


"'Willow Blue' will burrow under your skin and stay there long after you've put the book down."
- Jeffrey Reddick, Creator of
FINAL DESTINATION

IN OTHER BOOKS
E.C. McMullen Jr.'s
short story
CEDO LOOKED LIKE PEOPLE
in the anthology
FEAR THE REAPER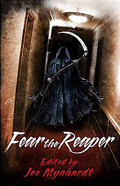 "This Ray Bradbury-esque is one of the most memorable and one of the more original stories I've read in a long time."
- Amazon Review
HORROR 201: The Silver Scream
PAPERBACK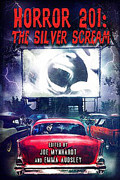 Filmmaker's Guidebook
featuring
RAY BRADBURY,
JOHN CARPENTER,
WES CRAVEN,
TOM HOLLAND,
E.C. McMULLEN Jr.,
GEORGE A. ROMERO,
and many more.
Extensively quoted in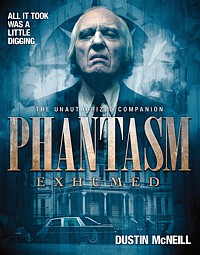 PHANTASM EXHUMED
The Unauthorized Companion

Robert S. Rhine's
SATAN'S 3-RING CIRCUS OF HELL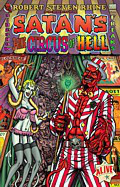 Forward by
GAHAN WILSON &
FEO AMANTE.
Featuring comics by
ALEX PARDEE,
WILLIAM STOUT,
STEVE BISSETTE,
FRANK DIETZ,
JIM SMITH,
FRANK FORTE,
ERIC PIGORS,
MIKE SOSNOWSKI,
OMAHA PEREZ,
DAVID HARTMAN,
STEVEN MANNION,
and more!
Also
IN CINEMA
E.C. McMullen Jr.
HEAD PRODUCTION DESIGNER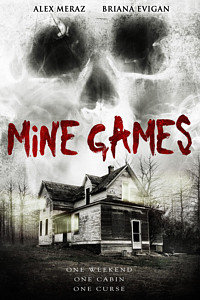 MINE GAMES
(Starring:
JOSEPH CROSS, BRIANA EVIGAN,
ALEX MERAZ)
Dept. head
SPECIAL EFFECTS MAKE-UP
(SFX MUA) and Michael Madsen's stunt double on the movie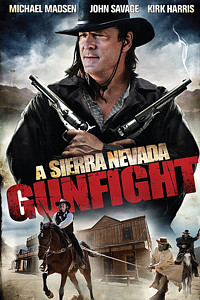 A SIERRA NEVADA GUNFIGHT
(MICHAEL MADSEN & JOHN SAVAGE).

PRODUCTION DESIGNER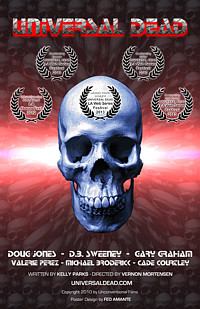 UNIVERSAL DEAD
(DOUG JONES,
D.B. SWEENEY,
GARY GRAHAM)

ART DIRECTOR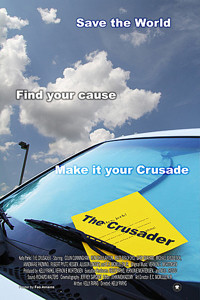 THE CRUSADER
(COLIN CUNNINGHAM,
GARY GRAHAM)