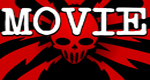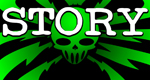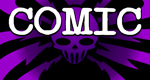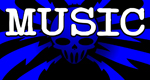 Support This Site

When You Buy My Books
E.C. McMullen Jr.
PERPETUAL
BULLET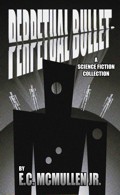 "'Some People' ... may be the standout story in the book."
-

John Grant

, Infinityplus

E.C. McMullen Jr.
WILLOW BLUE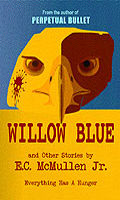 "'Willow Blue' will burrow under your skin and stay there long after you've put the book down."
- Jeffrey Reddick, Creator of
FINAL DESTINATION

IN OTHER BOOKS
E.C. McMullen Jr.'s
short story
CEDO LOOKED LIKE PEOPLE
in the anthology
FEAR THE REAPER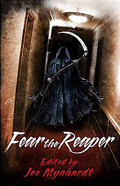 "This Ray Bradbury-esque is one of the most memorable and one of the more original stories I've read in a long time."
- Amazon Review

HORROR 201:
The Silver Scream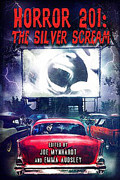 Filmmaker's Guidebook
featuring
RAY BRADBURY,
JOHN CARPENTER,
WES CRAVEN,
TOM HOLLAND,
E.C. McMULLEN Jr.,
GEORGE A. ROMERO,
and many more.



Extensively quoted in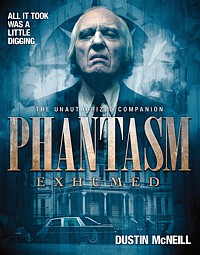 PHANTASM
EXHUMED
The Unauthorized Companion

Robert S. Rhine's
SATAN'S 3-RING
CIRCUS OF HELL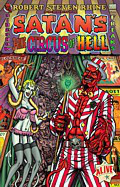 Forward by
GAHAN WILSON &
FEO AMANTE.
Featuring comics by
ALEX PARDEE,
WILLIAM STOUT,
STEVE BISSETTE,
FRANK DIETZ,
JIM SMITH,
FRANK FORTE,
ERIC PIGORS,
MIKE SOSNOWSKI,
OMAHA PEREZ,
DAVID HARTMAN,
STEVEN MANNION,
and more!

Also
IN CINEMA
E.C. McMullen Jr.
Head Production Designer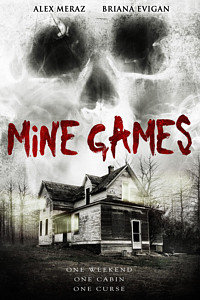 MINE GAMES


(Starring:
JOSEPH CROSS, BRIANA EVIGAN,
ALEX MERAZ)

Dept. head
Special Effects Make-Up
(SFX MUA)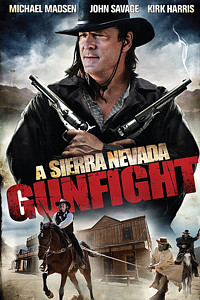 A SIERRA NEVADA
GUNFIGHT
(MICHAEL MADSEN & JOHN SAVAGE).

Production Designer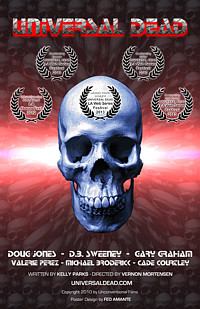 UNIVERSAL DEAD
(DOUG JONES,
D.B. SWEENEY,
GARY GRAHAM)

ART DIRECTOR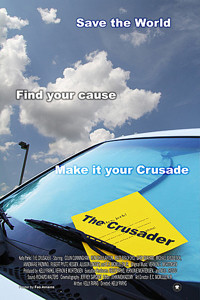 THE CRUSADER
(COLIN CUNNINGHAM,
GARY GRAHAM)
"THAT SITE IS F*CKING AMAZING! IT'S THE GUY WITH THE BALD HEAD, RIGHT?"
- Guillermo del Toro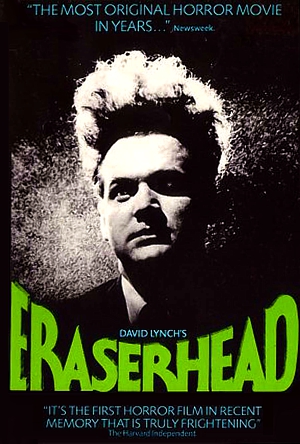 HAPPY HORROR THRILLER BIRTHDAYS TO -
By E.C. McMullen Jr.
Actor Adam Baldwin (PREDATOR 2, DEAD BOLT, COLD SWEAT, BITTER HARVEST, TREACHEROUS, SAWBONES [TV], SHADOW-0PS, FIREFLY [TV], GARGANTUA [TV], INDISCREET [TV], GACY, EVIL EYES, SERENITY, THE THIRST, SANDS OF OBLIVION, SUPERMAN/DOOMSDAY, INSIGHT, TRANSFORMERS PRIME [TV], THE LAST SHIP, and more) is 58.
Actor Christopher Landon (BLOOD AND CHOCOLATE, DISTURBIA, BURNING PALMS, PARANORMAL ACTIVITY 2, PARANORMAL ACTIVITY 3, PARANORMAL ACTIVITY 4, PARANORMAL ACTIVITY 5, SCOUTS GUIDE TO THE ZOMBIE APOCALYPSE, VIRAL, HAPPY DEATH DAY [all]) is 45.
Christopher shares a birthday month with his Producer, Jason Blum.
Actor Lindsey Morgan (DETENTION, CHASTITY BITES, ETXR, BEYOND SKYLINE, LASSO, THE 100 [TV], SKYLIN3S) is 30.
Actor Charlotte Stewart (THE NURSE KILLER, ERASERHEAD, BITTER HARVEST, HUMAN HIGHWAY, UFOria, JOURNEY TO THE CENTER OF THE EARTH [1989], TREMORS, TWIN PEAKS [TV], DARK ANGEL: THE ASCENT, TREMORS 3, THE INNER CIRCLE, TWIN PEAKS: THE MISSING PIECES) is 79.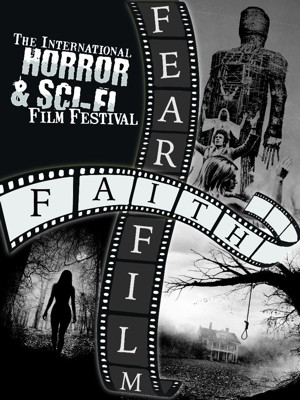 QUICK BITES
Faith, Fear and Film
From Phoenix Film Foundation
Scottsdale, Arizona -
Join us for a 3-week celebration of the best of horror with IHSFF's curated series Faith, Fear and Film. Each week, we will show a film that sparks a conversation about how faith can instill fear and how those both make for some amazing film!
After each film, Monte Yazzie and Matt Robinson will be on hand to discuss the themes, the filmmaking and the film's impact in the horror community.
This is all leading up to the special screening of A24's newest horror film, Saint Maude at the 2020 International Horror and Sci-Fi Film Festival!
Best yet, tickets are FREE to our Faith, Fear and Film screenings!
Up first......
The Witch
Directed by: Robert Eggers
Starring: Anya Taylor-Joy, Ralph Ineson, Kate Dickie, Harvey Scrimshaw, Ellie Grainger and Lucas Dawson
Wednesday, February 26th at 7:00pm
Harkins Scottsdale 101
Faith, Fear and Film is part of the International Horror & Sci-Fi Film Festival.
And -
Screamworld's Final Scare?
From Screamworld
Houston, Texas -
If you've driven past Screamworld recently, you may have notice a for-sale sign on the property. Well, it's true: Screamworld may be shutting down soon, forever. We are really sad about that.
But as Houston's most terrifying haunt, we're not going down without a scare... We are opening for our upcoming Friday the 13th (March 13, 2020). We'd like to invite you to come join us for what may be our last performance.
And of course we are offering a great deal: Through February 29th, you can buy tickets through our "pre-sale" for only $13, including ALL U CAN SCREAM - (go back through the haunt as many times as you want)
ScreamWorld is opening its doors for ONE NIGHT ONLY - for what may be the last time. You don't want to miss it. For tickets, go to...
Screamworld.com/tickets
Plus -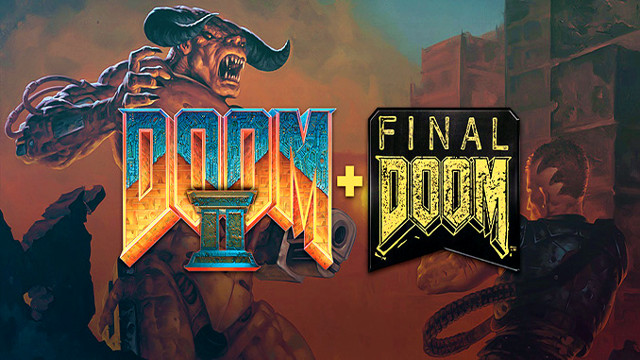 DOOM: Over a Quarter Century Old and Still Sold and Played!
From GOG
After days of fighting on Mars and in hell, you successfully defeated the demon forces and stopped the invasion. Though your efforts are marred by being the last survivor of the bloody massacre, you are nevertheless hailed as a hero. Surely that entitles you to some well deserved R&R, right? Not if those demonic bastards have anything to say about it. Landing on Earth following your discharge, you open your pod to a world of fire and blood as the demons have invaded your homeworld. With everyone being killed or mutated to extinction, it's up to you to do what you do best: kick some demon ass, stop this invasion and save the world.
The highly anticipated sequel to DOOM, this GOG release brings not only DOOM II, but the expansions, "Master Levels of DOOM" and "Final DOOM". With more vast and polished levels, more enemies and more weapons, DOOM II expands the DOOM universe and provides an even more thrilling experience for fans of the series. The game and expansions were ported to multiple systems over the years and, like its predecessor, it continues to have a thriving modding and multiplayer community to this day.
Continued at GOG.
Also -
Macaulay Culkin cast in Season 10 of "American Horror Story"
By Sophie Lewis
The cast for the next season of "American Horror Story" was revealed Wednesday, and it contains one surprising new member. Macaulay Culkin, who first rose to fame for playing Kevin McCallister in the "Home Alone" franchise, will join "AHS" for its 10th season.
Continued at CBSNews.
Wassmor -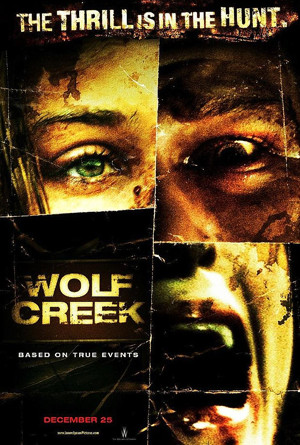 HAPPY HORROR THRILLER BIRTHDAYS TO -
By E.C. McMullen Jr.
Actor Shiloh Fernandez (INTERSTATE, JERICHO [TV], RED, DEADGIRL, RED RIDING HOOD, EVIL DEAD [2013], WHITE BIRD IN A BLIZZARD, RETURN TO SENDER, EDGE OF WINTER, QUEEN OF CARTHAGE, GYPSY [TV], TREMORS [2018], BURN, ) is 35.
Shiloh shares a February birthday month with his WHITE BIRD IN A BLIZZARD alumni, Thomas Jane, as well as this month for his TREMORS producer, Jason Blum.
Look for Shiloh in the upcoming 2020 Horror Thriller release of, BURN.
Writer, Director, Producer Drew Goddard (BUFFY THE VAMPIRE SLAYER [TV], ANGEL [TV], ALIAS [TV], CLOVERFIELD, LOST [TV], THE CABIN IN THE WOODS, WORLD WAR Z, 10 CLOVERFIELD LANE, THE DEFENDERS [TV], THE CLOVERFIELD PARADOX, BAD TIMES AT THE EL ROYALE) is 45.
Actor Barbara Niven (FATAL ENCOUNTER, HIRED TO KILL, PSYCHO COP RETURNS, ILLEGAL ENTRY: FORMULA FOR FEAR, THE SISTER-IN-LAW, HUMANOIDS FROM THE DEEP [1996 TV], I MARRIED A MONSTER [TV], ALONE WITH A STRANGER, SERIAL KILLING 101, THE DRONE VIRUS, SUMMER'S BLOOD, ACCUSED AT 17, HOME INVASION, SUBURBAN GOTHIC, CROSSWORD MYSTERIES [all], and more) is 67.
Actor Teresa Palmer (WOLF CREEK, THE GRUDGE 2, RESTRAINT, I AM NUMBER FOUR, WISH YOU WERE HERE, WARM BODIES, LIGHTS OUT, MESSAGE FROM THE KING, BERLIN SYNDROME, 2:22, A DISCOVERY OF WITCHES [TV]) is 34.
Teresa shares the same birthday with her LIGHTS OUT Producer...
Writer, Director, Producer, James Wan (SAW [all], DEAD SILENCE, DEATH SENTENCE, INSIDIOUS [all], THE CONJURING [all], DEMONIC, ANNABELLE [all], LIGHTS OUT, THE NUN, THE CURSE OF LLORONA, SWAMP THING [TV], CONJURING 3, ANNABELLE COMES HOME) is 43.
Look for James' upcoming 2020 Horror Thrillers, SPIRAL: FROM THE BOOK OF SAW, MALIGNANT, THE CONJURING: THE DEVIL MADE ME DO IT, THERE'S SOMEONE INSIDE YOUR HOUSE.
Read my interview with James Wan and Leigh Whannell.