Huh! I Didn't Think Of This!
And -
COVID-19 Quarantine Movie
Don't go down the rabbit hole of random YouTube or Vimeo searches!
By E.C. McMullen Jr.
Enjoy free, secure, and legal streaming movies at Feo Amante's Theater in your home or on your phone or tablet, like the telling of this short animated gory, ESCAGORE.
Plus -
HAPPY HORROR THRILLER BIRTHDAYS TO -
By E.C. McMullen Jr.
Actor / Stuntman Kane Hodder (HOUSE, HOUSE II, FRIDAY THE 13TH PART VII, FRIDAY THE 13TH PART VIII, DEEPSTAR SIX, ALLIGATOR II, JASON GOES TO HELL, PUMPKINHEAD II, PROJECT: METALBEAST, SCANNERCOP II, SE7EN, WISHMASTER, CHILDREN OF THE CORN V, WATCHERS REBORN, JASON X, DARKWOLF, THE DEVIL'S REJECTS, 2001 MANIACS, HATCHET [all], BEHIND THE MASK: THE RISE OF LESLIE VERNON, ROOM 6, FALLEN ANGELS, BORN, ED GEIN: THE BUTCHER OF PLAINFIELD, HACK!, DEAD NOON, B.T.K., MONSTERPIECE THEATER VOL. 1, OLD HABITS DIE HARD, FROZEN, AFFLICTED, MONSTERPIECE THEATER, CUT, EXIT 33, CHILLERAMA, ROBIN HOOD: GHOSTS OF SHERWOOD 3D, AMONG FRIENDS, EXIT TO HELL, LOVE IN THE TIME OF MONSTERS, SMOTHERED, ALICE D, FIELDS OF THE UNDEAD, MUCK, FURY: THE TALES OF RONAN PIERCE, OLD 37, CHARLIE'S FARM, CANNIBALS, SHED OF THE DEAD) is 67.
Look for Kane's expected 2019, 2020, 2021 Horror Thrillers, SEVERED ROAD, ROOM 9, and KNIFECORP.
Actor Taylor Kitsch (SNAKES ON A PLANE, THE CONVENANT, X-MEN ORIGINS: WOLVERINE, JOHN CARTER, BATTLESHIP, SAVAGES, SHADOWPLAY [TV]) is 41.
Actor Katee Sackhoff (THE FEARING MIND [TV], HALLOWEEN: RESURRECTION, BATTLESTAR GALACTICA [TV], WHITE NOISE 2, THE LAST SENTINEL, BATTLESTAR GALACTICA: RAZOR, 24 [TV], THE HAUNTING IN CONNECTICUT 2, SEXY EVIL GENIUS, RIDDICK, OCULUS, DON'T KNOCK TWICE, THE MACHINE, 2036: ORIGIN UNKNOWN, THE FLASH [TV], ANOTHER LIFE [TV]) is 41.
Actor Tim Thomerson (FADE TO BLACK, JEKYLL & HYDE TOGETHER AGAIN, THE OSTERMAN WEEKEND, TRANCERS [all], ZONE TROOPERS, NEAR DARK, DOLLMAN, STRINGER, BAD CHANNELS, DIE WATCHING, NEMESIS, DOLLMAN VS. DEMONIC TOYS, THE HARVEST, FLESHTONE, NEMESIS III, UNSEEN EVIL, DEVIL'S PREY, THEY CRAWL, PROJECT VIPER, PAPARAZZI, THE STRANGE CASE OF DR. JEKYLL AND MR. HYDE, BLUE LAKE MASSACRE, WICKED LAKE, LIVE EVIL, ABANDONED, MoniKa, ASYLUM OF DARKNESS, and way more) is 76.
Look for Tim in the 2010, 2011, 2012, 2013, 2014, 2015, 2016, 2017, 2018, 2019, 2020, 2021 release of BRING ME THE HEAD OF LANCE HENRIKSEN - aka - LANCE HENRIKSEN WILL BE LONG DEAD BEFORE YOU FINALLY BRING ME HIS HEAD FOR RELEASE.
It's All For You, Kyle!
HAPPY HORROR THRILLER BIRTHDAY TO -
By E.C. McMullen Jr.
Actor Kyle Labine (DARKSTALKERS [TV], MR. RICE'S SECRET, SPOOKY HOUSE, HALLOWEEN: RESURRECTION, I WAS A TEENAGE FAUST, FREDDY VS. JASON, OGRE, 388 ARLETTA AVENUE, SCARY STORIES TO TELL IN THE DARK) is 38.
Not Your Typical Bar Crawl
Ken King reviews Alexandre Aja's CRAWL.
And -
HAPPY HORROR THRILLER BIRTHDAYS TO -
By E.C. McMullen Jr.
Actor Candace Cameron Bure (I SAW WHAT YOU DID, MONSTER MASH: THE MOVIE, SHARON'S SECRET, VISITORS OF THE NIGHT, NO ONE WOULD TELL, NIGHT SCREAM, AURORA TEAGARDEN MYSTERIES [all]) is 44.
Actor Lori Heuring (ANIMAL ROOM, THE OPERATOR, SNAKE TALES, THE IN CROWD, MULHOLLAND DRIVE, PRETTY WHEN YOU CRY, TRUE BLUE, TABOO, RUNAWAY JURY, MUMMY AN' THE ARMADILLO, 8MM2, WICKED LITTLE THINGS, PROM NIGHT [2008], THE POKER CLUB, HUNGER, WITHIN, CROSS [all]) is 48.
Actor John Ratzenberger (TWILIGHT'S LAST GLEAMING, WARLORD'S OF ATLANTIS, MOTEL HELL, OUTLAND, GOLIATH AWAITS, FIREFOX, WARLORDS OF THE 21ST CENTURY, HOUSE II, TICK TOCK, SPIRITED AWAY, MONSTERS, INC., THE INCREDIBLES, MONSTERS UNIVERSITY, COCO, INCREDIBLES 2) is 74.
Actor Michael Rooker (HENRY: PORTRAIT OF A SERIAL KILLER, SEA OF LOVE, THE DARK HALF, THE HARD TRUTH, THE TRIGGER EFFECT, DECEIVER, BROWN'S REQUIEM, SHADOW BUILDER, THE BONE COLLECTOR, THE 6TH DAY, REPLICANT, SKELETON MAN, CHASING GHOSTS, SLITHER, REPO! THE GENETIC OPERA, WHISPER, JUMPER, PENANCE, CELL 213, ATLANTIS DOWN, HYPOTHERMIA, MYSTERIA, THE WALKING DEAD [TV], PENNHURST, GUARDIANS OF THE GALAXY, THE BELKO EXPERIMENT, GUARDIANS OF THE GALAXY Vol. 2, FANTASY ISLAND, MONSTER PROBLEMS LOVE AND MONSTERS, THE DARK TOWER [TV]) is 65.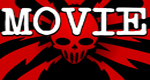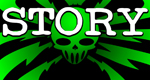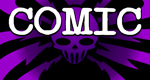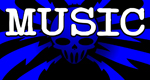 You Support This Site
When You Buy My Books

E.C. McMullen Jr.
PERPETUAL
BULLET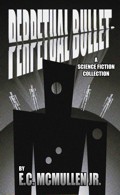 "'Some People' ... may be the standout story in the book."
- John Grant, Infinityplus
E.C. McMullen Jr.
WILLOW BLUE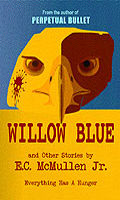 "'Willow Blue' will burrow under your skin and stay there long after you've put the book down."
- Jeffrey Reddick, Creator of
FINAL DESTINATION



In Other Books


E.C. McMullen Jr.'s
short story
CEDO LOOKED LIKE PEOPLE
in the anthology
FEAR THE REAPER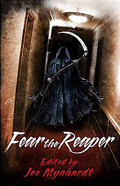 "This Ray Bradbury-esque is one of the most memorable and one of the more original stories I've read in a long time."
- Steve Isaak,
Good Reads.

HORROR 201:
The Silver Scream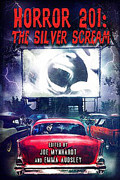 Filmmaker's Guidebook
featuring
Ray Bradbury,
John Carpenter,
Wes Craven,
Tom Holland,
E.C. McMullen Jr.,
George A. Romero,
and many more.
Extensively quoted in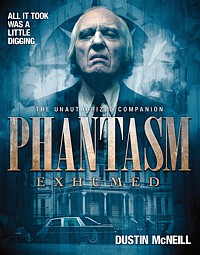 PHANTASM
EXHUMED
The Unauthorized Companion
Robert S. Rhine's
SATAN'S 3-RING
CIRCUS OF HELL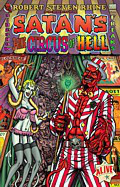 Forward by
Gahan Wilson &
Feo Amante.
Featuring comics by
Alex Pardee,
William Stout,
Steve Bissette,
Frank Dietz,
Jim Smith,
Frank Forte,
Eric Pigors,
Mike Sosnowski,
Omaha Perez,
David Hartman,
Steven Mannion,
and more!
Also
IN CINEMA
E.C. McMullen Jr.
Head Production Designer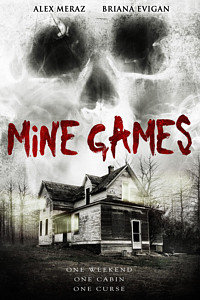 MINE GAMES
(Starring:
Joseph Cross, Brianna Evigan,
Alex Meraz)
Dept. head
Special Effects Make-Up
(SFX MUA)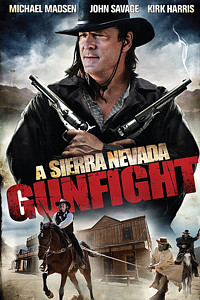 A SIERRA NEVADA
GUNFIGHT
(Michael MadsenI & John Savage).
Production Designer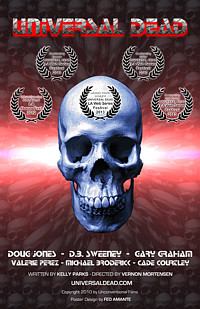 UNIVERSAL DEAD
(Doug Jones,
D.B. Sweeney,
Gary Graham)
Art Director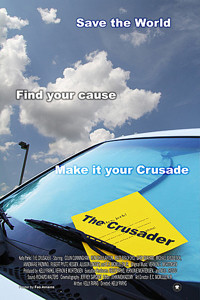 THE CRUSADER
(Colin Cunningham,
Gary Graham)