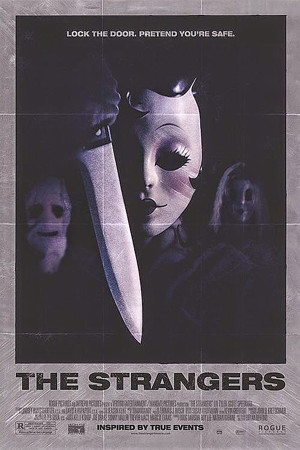 MARCH 12




YOU DUG IT




By

E.C. McMullen Jr.




BLACK PANTHER


Four straight weeks at #1 is a rarity even for Marvel Studios, but that's exactly what has happened with BLACK PANTHER. Embraced by a multi-racial audience that cuts across partisan lines, you are digging this movie which no doubt, has benefitted from becoming iconic (

in the form of a wide variety of memes

) before leaving the theaters.

Movies like this clearly show how important theaters remain to the motion picture industry.

So far Marvel Studios is the only motion picture company to repeatedly, successfully, present black superhero led movies to the world.

In its 4th weekend, BLACK PANTHER crosses the billion dollar box office mark, assuring the audience that there will definitely be more. Stars Chadwick Boseman (CAPTAIN AMERICA: CIVIL WAR, MESSAGE FROM THE KING), Michael B. Jordan (CHRONICLE, FANTASTIC FOUR), Martin Freeman (SHAUN OF THE DEAD, HOT FUZZ, THE HOBBIT [2012 - all], THE WORLD'S END, CAPTAIN AMERICA: CIVIL WAR, SHERLOCK [2010 TV], GHOST STORIES, CARGO), Angela Bassett (F/X, CRITTERS 4, INNOCENT BLOOD, STRANGE DAYS, VAMPIRE IN BROOKLYN, SUPERNOVA, AMERICAN HORROR STORY [TV]), Forest Whitaker (BODY SNATCHERS, SPECIES, BATTLEFIELD EARTH, PANIC ROOM, PHONE BOOTH, THE MARSH, REPO MEN, THE EXPERIMENT [2010], REPENTANCE, ARRIVAL, THE FORGIVEN [2017]) and Andy Serkis (THE NEAR ROOM, FIVE SECONDS TO SPARE, Peter Jackson's THE LORD OF THE RINGS [all], DEATHWATCH, KING KONG [2005], THE PRESTIGE, THE COTTAGE, BURKE AND HARE, RISE OF THE PLANET OF THE APES [2011 - all], THE HOBBIT [2012 - all], AVENGERS: AGE OF ULTRON).

THE STRANGERS: PREY AT NIGHT
This sequel to 2008's THE STRANGERS (which went on to become a Horror classic among audiences), opens wide against powerful competition at a respectable #3 with a $10 mill. BO. Not bad for newbie mini studio, Aviron. This sequel has nothing to do with original creator Brian Bertino. He's not even given Executive Producer credit. Stars Christina Hendricks (LOST RIVER, THE NEON DEMON) and Damian Maffei (NIKOS THE IMPALER, GHOST LAKE, CLOSED FOR THE SEASON, CHRISTMAS WITH THE DEAD, I'M DREAMING OF A WHITE DOOMSDAY).

RED SPARROW
Against such stiff competition, Mystery Thriller, RED SPARROW moves from #2 to #4 this week. With a change of -49% this Thriller may still have legs. Stars Jennifer Lawrence (HUNGER GAMES [all], X-MEN: FIRST CLASS, HOUSE AT THE END OF THE STREET, THE DEVIL YOU KNOW, X-MEN: DAYS OF FUTURE PAST, X-MEN: APOCALYPSE, PASSENGERS, MOTHER!).

YOU BURIED IT

ANNIHILATION
This Horror Thriller written and directed by Alex Garland (28 DAYS LATER, DREDD, EX MACHINA) is not finding its audience. Based on the novel by Jeff Vandermeer, ANNIHILATION moves to #8 from last week's #6 in its third weekend with a box office of $26 mil. against a $40 million budget. Stars Natalie Portman (MARS ATTACKS!,V FOR VENDETTA, BLACK SWAN),
Jennifer Jason Leigh (THE HITCHER, eXistenZ),
Oscar Isaac (SUCKER PUNCH, TICKY TACKY).