In five minutes something monstrous and horrible is going to happen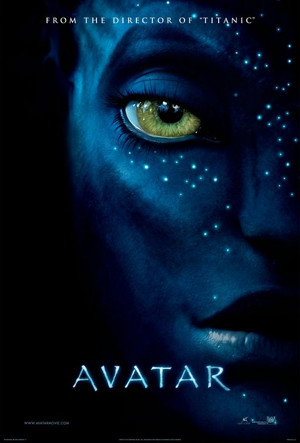 APRIL 24
QUICK BITES
AVATAR ANNOUNCEMENT
Hey! Remember this time last year when James Cameron announced at CinemaCon that there would be four AVATAR sequels? How the first would be released in December 2018?

Remember the excitement over that? No?

Well do you remember 20 days ago when Sigourney Weaver announced that shooting would begin on AVATAR 2 in the fall of 2017?

Do you remember the giddy fan excitement over that? No?

Me either.

So how excited is 20th Century Fox to honor their contract with James Cameron and his four sequels to his 2009 hit, AVATAR?

They are so damn excited that they've announced the following AVATAR sequel release dates on their Avatar/Facebook page, which are (drumroll),

December 18, 2020, December 17, 2021, December 20, 2024 and December 19, 2025!

The first sequel starts 11 years after AVATAR's release! Yeah! Rock on Cameron!

AND

ALIEN: COVENANT
Throughout the many trailers leading up to PROMETHEUS, I kept telling myself not to be influenced by their mediocrity. Ridley Scott, I was convinced, would pull through.

Then came the movie and, if anything, it was a worse mess than the trailers revealed. At least the trailers hinted at a coherent storyline. All PROMETHEUS left in its wake was half a dozen hardcore fanboys making YouTube videos explaining how they "got" all of the brilliant things in the movie that the rest of us were too dumb to understand.

Except that all of their theories were imaginative leaps of faith (some more imaginative than the movie itself) and none of them agreed with each other.

So anyway, here are the latest trailers for ALIEN: COVENANT.

None of them compel me.
APRIL 24


YOU DUG IT
Despite a precipitous drop of over 60% in box office sales, the #1 movie this week retains its #1 place. Its loss seems to be many others gain.

BEAUTY AND THE BEAST is a formidable Thriller among the Young Adult audience. Now in its 6th weekend, and despite a loss of 277 screens, it sits at #3 with a mere 27% drop in ticket sales from the previous weekend. B&B is a worldwide hit.

GET OUT. In its 9th incredible week of fighting off all comers - all of them big budget tentpole, special effects laden, A-List actor powerhouse comers - GET OUT falls off the top ten from #7 to #12 this weekend. In ticket sales alone, more people in the US saw GET OUT than watched,

KONG: SKULL ISLAND, losing nearly twice as many screens as GET OUT, KONG finally falls out of the top ten from #10 to #14. In its 7th weekend, this tight story stretched into a too long movie, never matched its budget in theatrical box office. That said, with $163 million in US ticket sales, you were clearly digging it.

With over half a billion in ticket sales worldwide, KONG will likely not stop or pause the Kaiju franchise it was meant to continue.

YOU BURIED IT
POWER RANGERS (2017), in its 5th weekend, falls from the top ten from #8 to #16 having never cracked the box office break even point. This is a kids movie bloated out to over 2 hours run time. As I've mentioned before, if this had been kept to a 90 minute movie it would have both saved money and likely attracted repeat viewings.

DIG IT UP
UNFORGETTABLE, debuts at #7 with nearly half the screens of the US box office #1.

PHOENIX FORGOTTEN debuts at #11 with nearly 1,000 fewer screens than Warner Bros. UNFORGETTABLE. That said, it nearly matched its $2.8 million budget in box office sales. If it rises next weekend, we'll see if distributor, Cinelou Films, has what it takes to keep PHOENIX in the game.

THE LOST CITY OF Z. In its second weekend, distributor Bleeker Street added 610 screens, allowing their movie to leap a staggering 1,849% in box office ticket sales.

Naturally, adding screens is expensive but that's hardly half the story. Another major chapter is negotiations with theater chains, convincing them to free up those extra screens in the first place For Your Movie. All the same, this true life Mystery Thriller might impress us all.

THE EYES in its third week and on only 3 screens, still made an impressive leap from #83 to #53. It remains to be seen if art house distributor, Parade Deck Films, can give this movie the screens it will need to have a chance at being a hit.

COLOSSAL, after adding 127 screens, dropped from #17 to #20 this weekend. I'm not counting it out yet for two reasons. The five finger punch of major releases this weekend and the fact that - despite its numerical drop - its box office ticket sales jumped over 28%! Distributor Neon, will need to find the money and resources to get this movie in front of enough eyes, but this R rated dark horse may still pull ahead, despite its adults only audience.
APRIL 17
YOU DUG IT

The bigger budgets are sweeping in and falling out, but what remains?
The latest installment of this millennium's most popular franchise is bigger than ever, setting a new world record at the box office.
That said, the two most tenacious movies you are digging, are holding onto the top ten and delighting theaters, now that both have moved beyond the first four weeks: the traditional period when theaters start taking a bigger chunk of each week's sales.
BEAUTY AND THE BEAST is the YA Horror Thriller that moves into its 5th week yet rests no lower than #3. Despite massive competition and losing 377 screens, ticket sales dropped only 47% from last week.
B&B's box office take triples its budget in the U.S. and has surpassed $1 billion in ticket sales world wide. Parents of youngsters? Prepare to see this movie played tons of times on your home video.
GET OUT. In its 8th incredible week and against hellish competition, GET OUT bounces up from #8 to #7.
KONG: SKULL ISLAND falls from #7 to #10. In its 6th weekend, KONG may still at least match its budget in U.S. theatrical box office. You are still digging it and so is the world.
LOGAN leaves the top ten as it falls from #9 to #13. During its 7 week run, it reinvigorated the X-MEN franchise and gave 20th Century Fox a return-to-contender status in the Marvel universe.
YOU BURIED IT
POWER RANGERS (2017), in its 4th weekend, drops from #6 to #8. If the budget was half its $100 million, it could have still been just as bright and glossy for the kids, and a hit.
GHOST IN THE SHELL (2017) in only its 3rd weekend, leaves the top ten as it goes into free fall from #5 to #11. Its tediously contrived hack story line killed it and wasn't the point of the original manga or anime. You hate it and so does the world.
Looking back at GHOST IN THE SHELL's extraordinary comic and cinematic history, the actors, the fans, the author, the makers of the original anime, and the nation of Japan all deserved better than what Producers Steven Paul (Baby Geniuses, GHOSTRIDER), Michael Costigan (Deck the Halls), Avi Arad (DAREDEVIL [2003], HULK [2003], THE PUNISHER [2004], ELEKTRA, MAN-THING [2004], FANTASTIC FOUR [2004], GHOSTRIDER, SPIDER-MAN [all], IRON MAN), Ari Arad (GHOSTRIDER: SPIRIT OF VENGEANCE), threw up. GHOST IN THE SHELL and its futuristic vision is far beyond their abilities.
DIG IT UP
SPLIT from 2016 and in its 13th week, while adding a mere 7 screens, leaps from #34 to #18 with a 299% jump in ticket sales! All the more incredible with the KO that the Box Office #1 gave everyone else, yet that's not the only stunner.
COLOSSAL in only its second week adds 94 screens and leaps from #29 to #16.
BUY BOOKS FROM
E.C. McMullen Jr.
WILLOW BLUE


"'Willow Blue' will burrow under your skin and stay there long after you've put the book down."
- Jeffrey Reddick, Creator of
FINAL DESTINATION

PERPETUAL BULLET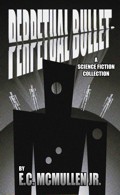 "'Some People' ... may be the standout story in the book."
- John Grant, Infinityplus

IN OTHER BOOKS
E.C. McMullen Jr.'s
short story
CEDO LOOKED LIKE PEOPLE
in the anthology
FEAR THE REAPER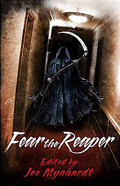 "This Ray Bradbury-esque is one of the most memorable and one of the more original stories I've read in a long time."
- Amazon Review
HORROR 201: The Silver Scream
PAPERBACK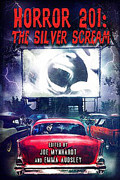 Filmmaker's Guidebook
featuring
RAY BRADBURY,
JOHN CARPENTER,
WES CRAVEN,
TOM HOLLAND,
E.C. McMULLEN Jr.,
ED NAHA,
GEORGE A. ROMERO,
and many more.
Extensively quoted in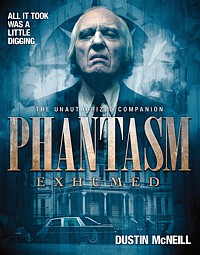 PHANTASM EXHUMED
The Unauthorized Companion

Robert S. Rhine's
SATAN'S 3-RING CIRCUS OF HELL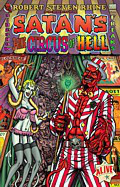 Forward by
GAHAN WILSON,
FEO AMANTE.
Featuring comics by
WILLIAM STOUT,
HILARY BARTA,
STEVE BISSETTE,
SPAIN RODRIGUEZ,
FRANK DIETZ,
JIM SMITH,
TONE RODRIGUEZ,
FRANK FORTE,
ERIC PIGORS,
ALEX PARDEE,
MIKE SOSNOWSKI,
OMAHA PEREZ,
DAVID HARTMAN,
D.W. FRYDENDALL,
SHANNON WHEELER,
VINCENT WALLER,
JACOB HAIR,
NENAD GUCUNJA,
STEVEN MANNION,
NORMAN CABRERA,
and more!
ALSO
IN CINEMA
E.C. McMullen Jr.
HEAD PRODUCTION DESIGNER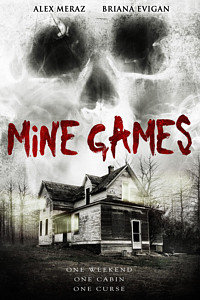 MINE GAMES
(Starring:
JOSEPH CROSS, ALEX MERAZ, BRIANA EVIGAN)
Dept. head
SPECIAL EFFECTS MAKE-UP
(SFX MUA) and Michael Madsen's stunt double on the movie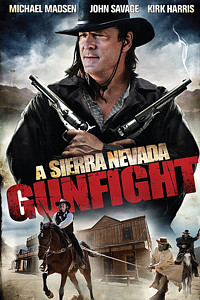 A SIERRA NEVADA GUNFIGHT
(Starring:
MICHAEL MADSEN and JOHN SAVAGE).

PRODUCTION DESIGNER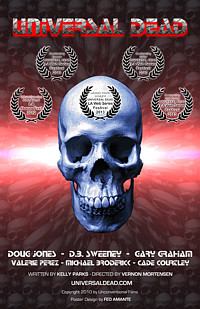 UNIVERSAL DEAD
(Starring:
DOUG JONES, D.B. SWEENEY, GARY GRAHAM)

ART DIRECTOR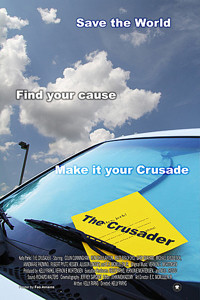 THE CRUSADER
(Starring COLIN CUNNINGHAM, GARY GRAHAM)