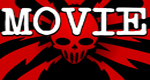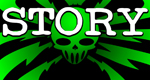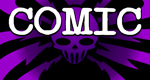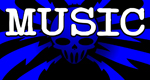 Support This Site

When You Buy My Books
E.C. McMullen Jr.
PERPETUAL
BULLET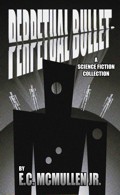 "'Some People' ... may be the standout story in the book."
-

John Grant

, Infinityplus

E.C. McMullen Jr.
WILLOW BLUE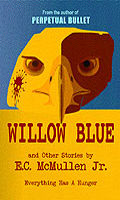 "'Willow Blue' will burrow under your skin and stay there long after you've put the book down."
- Jeffrey Reddick, Creator of
FINAL DESTINATION

IN OTHER BOOKS
E.C. McMullen Jr.'s
short story
CEDO LOOKED LIKE PEOPLE
in the anthology
FEAR THE REAPER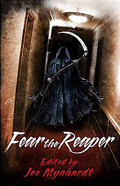 "This Ray Bradbury-esque is one of the most memorable and one of the more original stories I've read in a long time."
- Amazon Review

HORROR 201:
The Silver Scream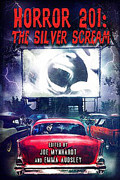 Filmmaker's Guidebook
featuring
RAY BRADBURY,
JOHN CARPENTER,
WES CRAVEN,
TOM HOLLAND,
E.C. McMULLEN Jr.,
GEORGE A. ROMERO,
and many more.



Extensively quoted in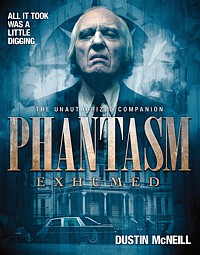 PHANTASM
EXHUMED
The Unauthorized Companion

Robert S. Rhine's
SATAN'S 3-RING
CIRCUS OF HELL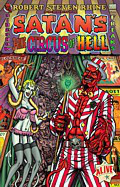 Forward by
GAHAN WILSON &
FEO AMANTE.
Featuring comics by
ALEX PARDEE,
WILLIAM STOUT,
STEVE BISSETTE,
FRANK DIETZ,
JIM SMITH,
FRANK FORTE,
ERIC PIGORS,
MIKE SOSNOWSKI,
OMAHA PEREZ,
DAVID HARTMAN,
STEVEN MANNION,
and more!

Also
IN CINEMA
E.C. McMullen Jr.
Head Production Designer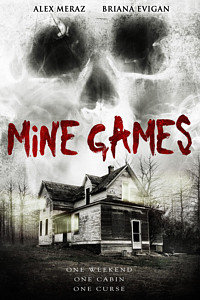 MINE GAMES


(Starring:
JOSEPH CROSS, BRIANA EVIGAN,
ALEX MERAZ)

Dept. head
Special Effects Make-Up
(SFX MUA)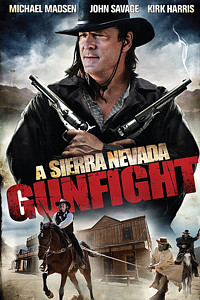 A SIERRA NEVADA
GUNFIGHT
(MICHAEL MADSEN & JOHN SAVAGE).

Production Designer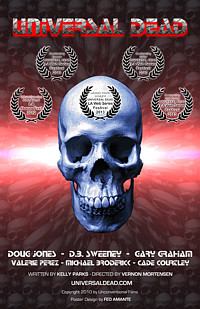 UNIVERSAL DEAD
(DOUG JONES,
D.B. SWEENEY,
GARY GRAHAM)

ART DIRECTOR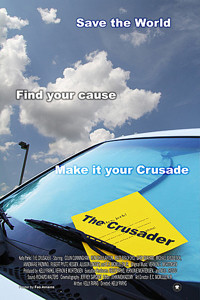 THE CRUSADER
(COLIN CUNNINGHAM,
GARY GRAHAM)
To what do I owe the extreme pleasure of this surprising visit?
QUICK BITES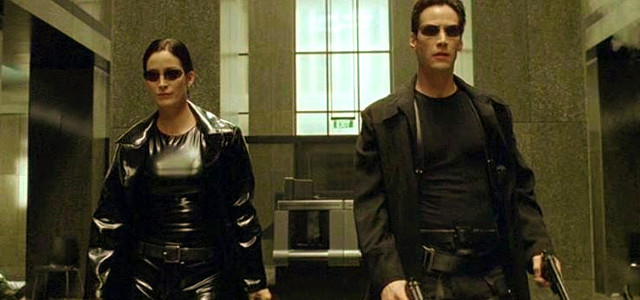 'The Flash' and 'The Matrix 4' Get Release Dates from Warner Bros.
By Dave McNary
Warner Bros. has dated the fourth "The Matrix" movie and "The Flash" for summer openings in 2021 and 2022, respectively, and pulled "Akira" off the schedule.
Continued at Variety.
For those of you keeping score, THE MATRIX 4 and JOHN WICK 4 will be released on the same day: May 21.
And -
Malignant News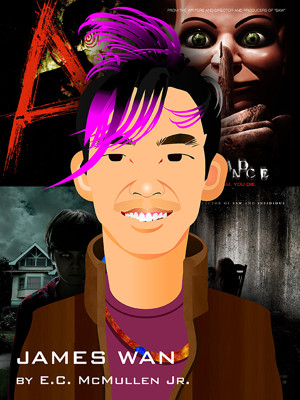 By E.C. McMullen Jr.
Modern Horror Maestro, James Wan (SAW [all], DEAD SILENCE, INSIDIOUS [all], THE CONJURING [all], ANNABELLE [all], DEMONIC) announced on his Facebook yesterday that Principle Photography on his latest, MALIGNANT, is complete.
James originally announced his newest Horror project on September 24th, of this year.
MALIGNANT has an expected release date of August 14, 2020.
Plus -
Don Coscarelli announces,
Also -
James Gunn Pricks A Balloon,
Wassmor -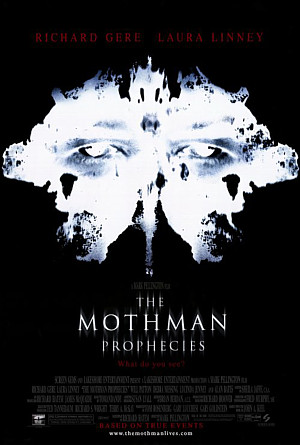 HAPPY HORROR THRILLER BIRTHDAYS TO -
By E.C. McMullen Jr.
By E.C. McMullen Jr.
Actor Ben Browder (A KISS BEFORE DYING, MARTIAN LAW, THE SKY'S ON FIRE, FARSCAPE [TV], FARSCAPE: THE PEACEKEEPER WARS, A KILLER WITHIIN, STARGATE SG-1 [TV], STARGATE: THE ARK OF TRUTH, STARGATE: CONTINUUM, BAD KIDS GO TO HELL, DEAD STILL, BAD KIDS OF CRESTVIEW ACADEMY, GUARDIANS OF THE GALAXY Vol. 2, HOAX) is 57.
Look for Ben in the 2019, 2020, Horror Thriller, BEING.
Actor Lynda Day George (FEAR NO EVIL, DEATH AMONG FRIENDS, DAY OF THE ANIMALS, ANTS, CRUISE INTO TERROR, BEYOND EVIL, PIECES, MORTUARY) is 75.
Music Performer, Composer Paul Haslinger (MIRACLE MILE, SPAWN, PITCH BLACK, RED PLANET, THE MOTHMAN PROPHECIES, MINORITY REPORT, LARA CROFT: TOMB RAIDER, UNDERWORLD, CRANK, TURISTAS, UNDERWORLD: EVOLUTION, VACANCY, PROM NIGHT (2008), DEATH RACE (2008), UNDERWORLD: RISE OF THE LYCANS, AFTER.LIFE, DEATH RACE 2, UNDERWORLD: AWAKENING, FEAR THE WALKING DEAD [TV], THE MESSENGERS [TV], RESIDENT EVIL: THE FINAL CHAPTER, WILDING, RIDE, THE PERFECTION) is 56.
Look for Paul's 2020 Horror Thriller, MONSTER HUNTER, based on the Capcom game and written and directed by Paul W.S. Anderson, starring Milla Jovovich (obviously).
Yesterday I heard it drop: GHOSTBUSTERS: AFTERLIFE
By E.C. McMullen Jr.
The trailer offers quite a few plotholes, questions, improbables, but all can easily be answered with the right story.
Overall, however, this new GHOSTBUSTERS looks like they're doing everything right.
The story isn't stuck in New York City or any other major city, so there isn't the tedious rehash of the exceptional original that we got with GHOSTBUSTERS 2 and GHOSTBUSTERS 2016.
Yes, there is more than a whiff of Stephen King's IT and STRANGER THINGS - not least because actor Finn Wolfhard has a major role - but I was smiling in anticipation at the end of this.
And -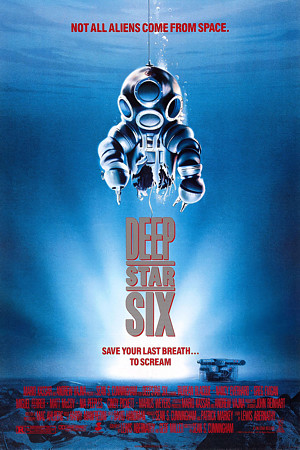 HAPPY HORROR THRILLER BIRTHDAYS TO -
By E.C. McMullen Jr.
Actor Monique Gata Dupree (POT ZOMBIES, BACHELOR PARTY IN THE BUNGALOW OF THE DAMNED, SKELETON KEY 2, TIMO ROSE'S BEAST, HEAVY MENTAL, ZOMBTHOLOGY, CAGED LESBOS A-GO-GO, BIKINI BLOOD BATH CHRISTMAS, THE HORROR VAULT 3, SPIRIT, SATAN HATES YOU, POST MORTEM AMERICA 2021, DEAD WOMAN'S HOLLOW, SKELETON KEY 3, THE CHAINSAW SALLY SHOW SEASON 2, NO STRINGS 2, LITTLE BIG BOY, PLAN 9, THE CREIGHTONVILLE TERROR, SHERIFF TOM VS. THE ZOMBIES, SEX, BLOOD, AND FAIRY TALES, SICKNESS) is 45.
Look for Monique in the upcoming 2019, 2020 Horror Thriller, SHAKESPEARE SH*TSTORM. Also in 2020 DEATH CARE.
Actor Nia Peeples (DEEPSTAR SIX, IMPROPER CONDUCT, DEADLOCKED: ESCAPE FROM ZONE 14, MR. STITCH, TERMINAL [1996], BLOODHOUNDS II, ALONE WITH A STRANGER, INSIDE OUT [2005], CONNOR'S WAR, BATTLE OF LOS ANGELES [2011], WEREWOLF: THE BEAST AMONG US, DARK DESIRE, 23 MINUTES TO SUNRISE, LAVALANTULA, MNEMOSYNE) is 58.
Actor Xavier Samuel (THE LOVED ONES, ROAD KILL, THE TWILIGHT SAGA: ECLIPSE, ANONYMOUS, BAIT, THE TWILIGHT SAGA: BREAKING DAWN PART 2, PLUSH, FRANKENSTEIN [2015], THE DEATH AND LIFE OF OTTO BLOOM, BAD BLOOD [2017]) is 31.