WHO IS FEO AMANTE?


PAGE 3
2010 - TESTING THE AMD EYEFINITY RIG



FEO AMANTE in 2010

2010


After a monster of publicity, press, and enthusiastic anticipation, Universal Dead was picked up by Jeff Fishman of Fishman Productions to be made into a feature film. It's been there ever since, the webseries is offline, and the heat is ice cold. I'll let you know if there are ever any changes.

Later in 2010, I was interviewed by Matt Jarbo on Internet radio show, Zurvivalist!

In 2010, I did an interview with Director Neill Marshall (DOG SOLDIERS, DESCENT, DOOMSDAY, CENTURION).

I didn't feel busy enough and I wanted to personally do an interview with the creators of SAW, Writer Director James Wan and Writer Actor Leigh Wannell, so I did.
James Wan and Leigh Wannell Interview

Meanwhile, Kelly, Vernon, and I got together in December, to begin pre-production work on a new feature film, THE SORROW. Vernon, as co-writer and director, describes the movie as a cross between Treasure of the Sierra Madre and THE SHINING.



2011
Off the grid in both internet and Cell Phone, we shot THE SORROW in April way up in the mountains Northwest of San Diego, California. I worked as Special Effects Make-Up Artist again on actors Kirk Harris (MY SWEET KILLER), John Savage (THE KILLING KIND, DARK ANGEL, CARNIVÀLE), Yvonne Delarosa (CIRCULATION) and newcomer, Ryan Ballance. THE SORROW also stars Michael Madsen (SPECIES, KILL BILL Volume 1 and 2, SIN CITY) as the Sheriff.

Then that summer, I worked as Lead Production Artist on the Australian feature film, MINE GAMES. Co-written and directed by Richard Gray, the Psychological Thriller stars Alex Meraz (TWILIGHT SAGA: NEW MOON, TWILIGHT SAGA: ECLIPSE). Though made by a largely Australian film company, the movie was shot in Washington State.


Then as an actor, it was back to California where I worked on the short film THE APP, directed by John Sasser.

I didn't feel I was busy enough so that winter I worked as an Art Department Consultant on the feature film HOW HARD CAN IT BE. A comedy shot virtually all over the planet, it wrapped up its last scenes in Santa Monica and the greater Los Angeles area. Co-wrote by Director by Chris Berkenkamp and co-wrote and produced by Mike Dusi (who is also the lead actor).

2010: MY FILM FESTIVAL AMIGO,

JOHN GULAGER


(FEAST [all]) AND ME at the SHRIEKFEST!

2010: ANTAGONIZING THE WESTBORO BAPTIST BONEHEADS AT THE OSCARS.
WHICH IS FAIR SINCE THEY DON'T SEEM TO CARE ABOUT WHAT THEY'RE DOING, THEY JUST LIKE ANTOGONIZING PEOPLE FOR KICKS. IT'S THEIR IDEA OF FUN.
PLUS, THEY GET TO HANG AROUND LOTS OF LGBT PEOPLE, WHO'S COMPANY THEY SEEM TO ENJOY.

2011: ME AND

MICHAEL MADSEN

(SPECIES, KILL BILL Volume 1 and 2, SIN CITY)
ON THE SET OF

THE SORROW

, CO-WRITTEN AND DIRECTED BY VERNON E. MORTENSEN
AND PRODUCED BY KELLY PARKS.

THEY NEEDED A STUNT DOUBLE AND SINCE I WAS MICHAEL'S HEIGHT AND BODY TYPE,
I SAID "OKAY" AND OFF CAME THE BEARD. THEN CAME THE WIG. MIKE CRACKED UP!
2012
13 years of Feo Amante's Horror Thriller! What else? 2012 saw the release of my first eBook collection of previously published short stories: PERPETUAL BULLET is now available at Amazon, Barnes & Noble, Diesel, iTunes, Kobo, and Smashwords. And yes, that means it's available for the Android Tablet, iPad, Kindle, Nook, Sony eReader, and pretty much every "e" out there including your home computer.
Look for my upcoming collections, BLITZ LIZARD and EVIL DIESEL. And check out my blog at feoamante. worpress.com!
I worked as actor, SFX Make-Up Artist, and Director of Photography, in a number of short films throughout 2012. By and large the short films are intended for use as Proof-of-Concept Teasers to present only to potential investors for a feature film. As such, they likely will never see the light of day. Still, it pays!
At the world famous San Diego Comic-Con, I spoke on a panel to a packed audience - standing room only!
MINE GAMES, the movie that I worked on as Production Designer in 2011, had its World Premier in August, at the Melbourne International Film festival in Australia. Now it begins the Film festival Circuit.

October and MINE GAMES heads to the American Film Market in Santa Monica, California for potential distribution.
Our webseries, UNIVERSAL DEAD, while too old to compete, was made Official Selection at the Los Angeles Horror Fest 2012!
On September 19, after 18 years of a protracted fight with an inexorably winning Parkinson's Disease, my father died in hospice, scared and confused. His disease would not let him have it any other way, and his last wish was that his children were nowhere near him, as he didn't want his final weeks to be our last memory of him.
18 long years. I cannot adequately express how our family both came together and came apart throughout the many years of caring for my Pop. At turns we all helped my parents, at other times, at their insistence, we did our best to do something valuable with our lives so Pop could see it before the end. So my Mom would feel there was more to her life and the life she brought into this world than caring for the man she loved as he slowly wasted away. So my Pop could die in peace knowing that my Mom could find some joy in the last years of her life.
We gained a morbid humor out of accepting it all, while always hoping that a cure was around the corner.
My Pop was both grateful for our help at angry that he was "doing this" to us.
"Doing this" to us. As if he had a choice.
My wife and I moved back home to Houston, Texas.
In November I'm contacted by Publisher and Editor Joe Mynhardt, who invites me to enter a story for his upcoming print anthology, FEAR THE REAPER. Over the next few weeks, I write, edit, re-edit, and (with the help of a few writer friends reading and demolishing it for me), polish my short story Cedo Looked Like People, into a horrific little tale. Joe liked it and it is one of the first stories accepted for the anthology coming out in 2013.
THE SORROW, that I worked on in 2011 as Special Effects Make-Up Artist, gets a poster and begins the film festival circuit in the U.S.!
2012: ME AND MY MOVIE AMIGO,
COLIN CUNNINGHAM
(THE 6TH DAY, DA VINCI'S INQUEST, STARGATE SG-1, THE COLLECTOR, THE CRUSADER, Steven Spielberg's FALLING SKIES) PRIOR TO HIS MALIBU BEACH PARTY!
2013
My Writer page is now up at Crystal Lake Publishing for my short story contribution to the upcoming anthology, FEAR THE REAPER, to be released in October.
In April I join a film group and enter the 48Hour Film Project. I write our short film, BUSHIDO. Luz works with me as Still Photographer. Directed by and co-starring Skye McCole Bartusiak, we win a bunch of awards in May!
THE SORROW gets distribution and the title is changed to A SIERRA NEVADA GUNFIGHT, and was released May 7.
I begin work on shooting my next short film as a concept for a webseries, TV series, or feature. This is THE NIGHT MY MONSTER DIED. I choose to go union, and become a SAG-AFTRA Signator. Luz works with me as Still Photographer, Art Director, Set Designer, Producer, and Executive Producer.
In June my wife's sister Rachel (Raquel), is diagnosed with Ovarian cancer.
October and FEAR THE REAPER is released as both a paperback and an eBook!
In November, Luz goes to take care of Rachel full time as she has to live near a cancer center far from her home and her husband and son need to work to pay the bills. We keep in touch with Skype.
Dec. 31, I release THE NIGHT MY MONSTER DIED to the world on Vimeo!

| | | |
| --- | --- | --- |
| | GO TO PAGE 1 2 3 4 | |
BOOKS FROM
E.C. McMullen Jr.
WILLOW BLUE


"'Willow Blue' will burrow under your skin and stay there long after you've put the book down."
- Jeffrey Reddick, Creator of FINAL DESTINATION

PERPETUAL BULLET


"'Some People' ... may be the standout story in the book."
- John Grant, Infinityplus

IN OTHER BOOKS
E.C. McMullen Jr.'s
short story
CEDO LOOKED LIKE PEOPLE
in the anthology
FEAR THE REAPER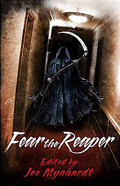 "This Ray Bradbury-esque is one of the most memorable and one of the more original stories I've read in a long time."
- Amazon Review
HORROR 201: The Silver Scream
PAPERBACK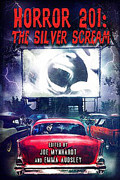 A tome of interviews with
RAY BRADBURY,
JOHN CARPENTER,
WES CRAVEN,
TOM HOLLAND,
E.C. McMULLEN Jr.,
ED NAHA,
GEORGE A. ROMERO, and many more.

Robert S. Rhine's
SATAN'S 3-RING CIRCUS OF HELL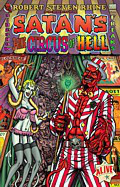 Forward by
GAHAN WILSON,
FEO AMANTE.
Featuring comics by
WILLIAM STOUT,
HILARY BARTA,
STEVE BISSETTE,
SPAIN RODRIGUEZ,
FRANK DIETZ,
JIM SMITH,
TONE RODRIGUEZ,
FRANK FORTE,
ERIC PIGORS,
ALEX PARDEE,
MIKE SOSNOWSKI,
OMAHA PEREZ,
DAVID HARTMAN,
D.W. FRYDENDALL,
SHANNON WHEELER,
VINCENT WALLER,
JACOB HAIR,
NENAD GUCUNJA,
STEVEN MANNION,
NORMAN CABRERA,
and more!
Extensively quoted in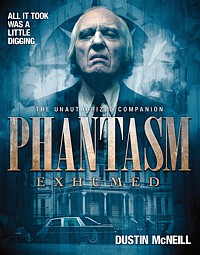 PHANTASM EXHUMED
The Unauthorized Companion
ALSO
IN CINEMA
E.C. McMullen Jr.
Dept. head for
Special Effects Make-up
(SFX MUA) and was Michael Madsen's stunt double on the movie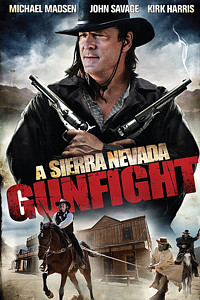 A SIERRA NEVADA GUNFIGHT
(Starring:
Michael Madsen and John Savage).
Head Production Designer on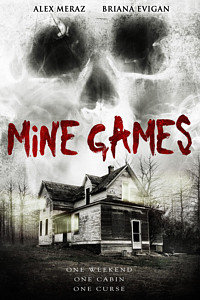 MINE GAMES
(Starring:
Alex Meraz, Briana Evigan)

Production Designer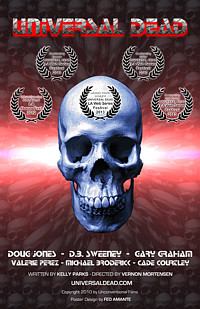 UNIVERSAL DEAD
(Starring:
Doug Jones, D.B. Sweeny, Gary Graham)

Art Director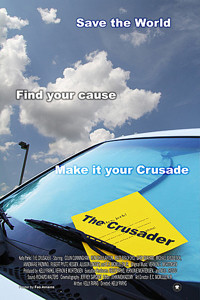 THE CRUSADER
(Starring Colin Cunningham, Gary Graham)