FEO NEWS FOR SPRING 2017:
- APRIL -
The detritus of old Horror/Thriller history can be found here.
These are archived news items, many of them outside of this website, so overtime the links may not work.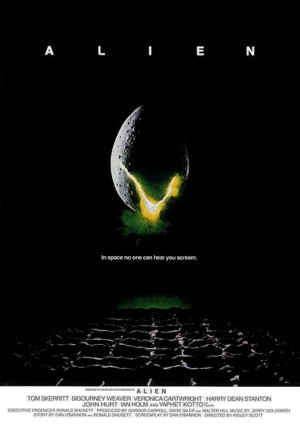 ALIEN DAY!


By E.C. McMullen Jr.
20th Century Fox made this ALIEN DAY (

4/26, get it?

), the fans accepted it, so there we have it.

Now in addition to the reviews we've done of the entire franchise, ALIEN, ALIENS, ALIEN³, ALIEN: RESURRECTION, and even PROMETHEUS, there is also the matter of !!!THE SCIENCE MOMENT!!!.

Back in 2004, awaiting the release of ALIEN VS. PREDATOR, Kelly Parks and I investigated the science - or lack of it - in all of the ALIEN movies.

What was our result?

A four page article for ...

Hardcore ALIEN Science Fiction Horror Geeks only!

So if you're not seriously into the movie or science or Horror, this will all leave you spinning. Go watch a two-headed shark movie or something.

Now then!

Assumptions

Alien life and extraterrestrial civilizations are fields of study that, so far, consist of 100% speculation. Until we actually have something to put under the microscope all we can do is make educated guesses based on the one data point we have: Earth. And as is the case in areas as speculative as this, there have come to be certain "schools of thought" about what alien life will be like, where it will be found and how common it is. So for purposes of full disclosure let me say that I lean toward the ideas put forth by Ward and Brownlee in their book, Rare Earth. The gist of it is that while microbial, single-celled life is probably common and will be found on many worlds, multi-cellular life (plants, animals, us) requires much more specialized living conditions and are probably quite rare. Maybe so rare that we actually are alone.

Evidence

Continued at AN ALIEN SCIENCE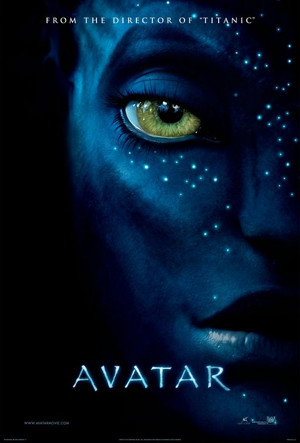 QUICK BITES
By E.C. McMullen Jr.
AVATAR ANNOUNCEMENT
Hey! Remember this time last year when James Cameron announced at CinemaCon that there would be four AVATAR sequels? How the first would be released in December 2018?

Remember the excitement over that? No?

Well do you remember 20 days ago when Sigourney Weaver announced that shooting would begin on AVATAR 2 in the fall of 2017?

Do you remember the giddy fan excitement over that? No?

Me either.

So how excited is 20th Century Fox to honor their contract with James Cameron and his four sequels to his 2009 hit, AVATAR?

They are so damn excited that they've announced the following AVATAR sequel release dates on their Avatar/Facebook page, which are (drumroll),

December 18, 2020, December 17, 2021, December 20, 2024 and December 19, 2025!

The first sequel starts 11 years after AVATAR's release! Yeah! Rock on Cameron!

AND

ALIEN: COVENANT
Throughout the many trailers leading up to PROMETHEUS, I kept telling myself not to be influenced by their mediocrity. Ridley Scott, I was convinced, would pull through.

Then came the movie and, if anything, it was a worse mess than the trailers revealed. At least the trailers hinted at a coherent storyline. All PROMETHEUS left in its wake was half a dozen hardcore fanboys making YouTube videos explaining how they "got" all of the brilliant things in the movie that the rest of us were too dumb to understand.

Except that all of their theories were imaginative leaps of faith (some more imaginative than the movie itself) and none of them agreed with each other.

So anyway, here are the latest trailers for ALIEN: COVENANT.

None of them compel me.
YOU DUG IT
By E.C. McMullen Jr.
Despite a precipitous drop of over 60% in box office sales, the #1 movie this week retains its #1 place. Its loss seems to be many others gain.

BEAUTY AND THE BEAST is a formidable Thriller among the Young Adult audience. Now in its 6th weekend, and despite a loss of 277 screens, it sits at #3 with a mere 27% drop in ticket sales from the previous weekend. B&B is a worldwide hit.

GET OUT. In its 9th incredible week of fighting off all comers - all of them big budget tentpole, special effects laden, A-List actor powerhouse comers - GET OUT falls off the top ten from #7 to #12 this weekend. In ticket sales alone, more people in the US saw GET OUT than watched,

KONG: SKULL ISLAND, losing nearly twice as many screens as GET OUT, KONG finally falls out of the top ten from #10 to #14. In its 7th weekend, this tight story stretched into a too long movie, never matched its budget in theatrical box office. That said, with $163 million in US ticket sales, you were clearly digging it.

With over half a billion in ticket sales worldwide, KONG will likely not stop or pause the Kaiju franchise it was meant to continue.

YOU BURIED IT
POWER RANGERS (2017), in its 5th weekend, falls from the top ten from #8 to #16 having never cracked the box office break even point. This is a kids movie bloated out to over 2 hours run time. As I've mentioned before, if this had been kept to a 90 minute movie it would have both saved money and likely attracted repeat viewings.

DIG IT UP
UNFORGETTABLE, debuts at #7 with nearly half the screens of the US box office #1.

PHOENIX FORGOTTEN debuts at #11 with nearly 1,000 fewer screens than Warner Bros. UNFORGETTABLE. That said, it nearly matched its $2.8 million budget in box office sales. If it rises next weekend, we'll see if distributor, Cinelou Films, has what it takes to keep PHOENIX in the game.

THE LOST CITY OF Z. In its second weekend, distributor Bleeker Street added 610 screens, allowing their movie to leap a staggering 1,849% in box office ticket sales.

Naturally, adding screens is expensive but that's hardly half the story. Another major chapter is negotiations with theater chains, convincing them to free up those extra screens in the first place For Your Movie. All the same, this true life Mystery Thriller might impress us all.

THE EYES in its third week and on only 3 screens, still made an impressive leap from #83 to #53. It remains to be seen if art house distributor, Parade Deck Films, can give this movie the screens it will need to have a chance at being a hit.

COLOSSAL, after adding 127 screens, dropped from #17 to #20 this weekend. I'm not counting it out yet for two reasons. The five finger punch of major releases this weekend and the fact that - despite its numerical drop - its box office ticket sales jumped over 28%! Distributor Neon, will need to find the money and resources to get this movie in front of enough eyes, but this R rated dark horse may still pull ahead, despite its adults only audience.

Stats and information aggregated from BoxOfficeMojo, RottenTomatoes, and IMDb. Commentary is the opinion of the author.
YOU DUG IT
By E.C. McMullen Jr.
The bigger budgets are sweeping in and falling out, but what remains?

The latest installment of this millennium's most popular franchise is bigger than ever, setting a new world record at the box office.

That said, the two most tenacious movies you are digging, are holding onto the top ten and delighting theaters, now that both have moved beyond the first four weeks: the traditional period when theaters start taking a bigger chunk of each week's sales.

BEAUTY AND THE BEAST is the YA Horror Thriller that moves into its 5th week yet rests no lower than #3. Despite massive competition and losing 377 screens, ticket sales dropped only 47% from last week.

B&B's box office take triples its budget in the U.S. and has surpassed $1 billion in ticket sales world wide. Parents of youngsters? Prepare to see this movie played tons of times on your home video.

GET OUT. In its 8th incredible week and against hellish competition, GET OUT bounces up from #8 to #7.

KONG: SKULL ISLAND falls from #7 to #10. In its 6th weekend, KONG may still at least match its budget in U.S. theatrical box office. You are still digging it and so is the world.

LOGAN leaves the top ten as it falls from #9 to #13. During its 7 week run, it reinvigorated the X-MEN franchise and gave 20th Century Fox a return-to-contender status in the Marvel universe.

YOU BURIED IT
POWER RANGERS (2017), in its 4th weekend, drops from #6 to #8. If the budget was half its $100 million, it could have still been just as bright and glossy for the kids, and a hit.

GHOST IN THE SHELL (2017) in only its 3rd weekend, leaves the top ten as it goes into free fall from #5 to #11. Its tediously contrived hack story line killed it and wasn't the point of the original manga or anime. You hate it and so does the world.

Looking back at GHOST IN THE SHELL's extraordinary comic and cinematic history, the actors, the fans, the author, the makers of the original anime, and the nation of Japan all deserved better than what Producers Steven Paul (Baby Geniuses, GHOSTRIDER), Michael Costigan (Deck the Halls), Avi Arad (DAREDEVIL [2003], HULK [2003], THE PUNISHER [2004], ELEKTRA, MAN-THING [2004], FANTASTIC FOUR [2004], GHOSTRIDER, SPIDER-MAN [all], IRON MAN), Ari Arad (GHOSTRIDER: SPIRIT OF VENGEANCE), threw up. GHOST IN THE SHELL and its futuristic vision is far beyond their abilities.

DIG IT UP
SPLIT from 2016 and in its 13th week, while adding a mere 7 screens, leaps from #34 to #18 with a 299% jump in ticket sales! All the more incredible with the KO that the Box Office #1 gave everyone else, yet that's not the only stunner.

COLOSSAL in only its second week adds 94 screens and leaps from #29 to #16.

Stats and information aggregated from BoxOfficeMojo, RottenTomatoes, and IMDb. Commentary is the opinion of the author.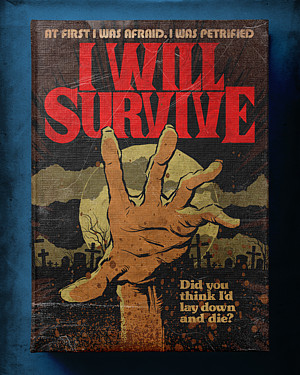 QUICK BITES
By E.C. McMullen Jr.


70s and 80s Love Songs as Stephen King Covers


Never before in literature has someone remained on top of their game as long as Stephen King. He's popular in 2017, and he was popular in the 1970s. There are literally grandparents shambling around who were born never knowing of a time when there wasn't Stephen King, the famous living Horror author.

Artist Butcher Billy pays tribute to the man with this ridiculously fun series of 70s and 80s pop tunes repurposed as Stephen King book and video covers.

Keep an eyeball on Butcher, because he is still taking more ideas!

Continued at BeHance.

AND

Cuz We Came To Cosplay!


This April 5 New York Times newspaper article is now online and so excellent!
By Erik Piepenburg
Photographs by Maddie McGarvey
SHARONVILLE, Ohio — Like heavy metal or Wall Street, horror can seem like a boys' club. Men make the movies. Women play the victims.

But then you go to a fan gathering like HorrorHound Weekend in this working-class Cincinnati suburb, as I did last month, and it becomes clear: Do not mess with women who are into gore.

For these fans, devotion runs deep. At the convention, two women debated the John Carpenter catalog. One group of teenagers giddily ranked the final girls in the "Friday the 13th" franchise. A mom brought her young child dressed as a knife-wielding Chucky.

Continued at NYT.

PLUS

Bill Condon Directing New Bride of Frankenstein?
By E.C. McMullen Jr.
Well Bill Condon (CANDYMAN: FAREWELL TO THE FLESH, TWILIGHT SAGA) damn sure kicked ass with Young Adult Horror Thriller, BEAUTY AND THE BEAST (2017), didn't he? Bill has danced to the music of Mary Shelley's creation before when he directed his friend and genre fan favorite, actor Ian McKellen (THE X-MEN, THE LORD OF THE RINGS) in the arthouse hit, GODS AND MONSTERS.

After 30 years in Hollywood and some flirting our way, Bill may be ready to carve a reputation for himself in Horror.

Full story at EmpireOnline.
ANOTHER EVIL
Okay, this one got under my skin and I'm looking forward to it.
YOU DUG IT
By E.C. McMullen Jr.
BEAUTY AND THE BEAST holds onto #2 spot for the second week in a row.
Two newcomers opened this week to a dismal #3 and #4 respectively.
KONG: SKULL ISLAND, in its 5th week, dropped from #5 to #7 and, while you are no doubt still digging it to the tune of $156 million plus box office, that's nowhere close to its $185 million dollar budget, as first run theaters get half the ticket price in the first four weeks and their percentage grows in the weeks following that.
KONG will require foreign sales to save it and that's exactly what it got, as world box office currently accounts for over 70% of its ticket sales to date and has pushed it over the half billion mark. So its not just the U.S., the whole world is digging KONG!
GET OUT is the 2017 Cinderella story blowing past all predictions. In its seventh week, it gently slips from #7 to #8. This seventh weekend box office total also marks the first time in its run that it brought in less than its budget. At $4.5 million est. cost, its current box office total stands at nearly $163 million in U.S. sales alone.
Writer, Director, and Producer, Jordan Peele, is Hollywood's 2017 King of the World!
LOGAN fell three spaces from #6 to #9, yet it is the most profitable of the stand alone Wolverine movies in the U.S. to date. What's more, foreign sales is accounting for over half of it's total box office, pushing LOGAN to well over $600 million so far.
YOU BURIED IT
GHOST IN THE SHELL, drops from #3 to #5 but that slight drop on the top ten signifies a staggering box office loss in ticket sales of over 60% in only its second week.
Seriously, in my opinion they should have stuck with the visionary original story (movie or manga) instead of the by-the-numbers, done to death hack plot revealed in the trailers, which is just awful.
So damn stale!
POWER RANGERS. After the initial big opening weekend, nobody on the planet is digging POWER RANGERS. In the U.S. the Rangers third week sees it drop from #4 to #6 with a 56% drop in ticket sales from the previous weekend.
LIFE. Also in its third week and in free fall from the start (horribly bad, SyFy channel-style trailers), LIFE drops out of the top ten, falling from #8 to #12.
DIG IT UP
COLOSSAL was the biggest money maker this weekend, bringing an astounding $30,000 per screen. Too bad it only played on four screens, but I expect that number to jump now.
RAW. After rocketing up the charts for four weeks straight, despite playing on fewer screens than there are states in the U.S., RAW finally fell from #35 to #40. This fall represents a mere 29% drop in ticket sales, which tells you something of the following it has amassed.
Solid, but minor league distributor, Focus World, with their shallow pockets, were unprepared for success and could only afford adding a paltry 3 screens to the sum from last week. However, at only 45 screens total, it was too little too late.
THE TRANSFIGURATION. Opens at #75 on a single U.S. screen, one year after its film 2016 festival run with a $4k box office.
THE EYES. Micro Indie Thriller makes its debut on a single screen at #79, bringing in just over $2k.
Stats and information aggregated from BoxOfficeMojo, RottenTomatoes, and IMDb. Commentary is the opinion of the author.
QUICK BITES
What the Holy Menstruation?
By E.C. McMullen Jr.
The headline is another way of saying that Marvel comics heavy bleeding is entirely their own fault.

Beginning with the angry fan blowback, ham-handedly incited by their marketing VP, Marvel had a bad past week.

On the heels of discovering that their 2014 to the present "Diversity" approach is being roundly dismissed by Marvel fans (according to sales and questionnaires), Marvel's David Gabriel, Vice-President of of print sales in marketing, told ICV2, To The Fan Base, that they are Haters who don't want diversity when he said,
"What we heard was that people didn't want any more diversity. They didn't want female characters out there. That's what we heard, whether we believe that or not. I don't know that that's really true, but that's what we saw in sales."

No, and the response from comic book fans, ranging from New York Times bestselling authors to relatively sedate comic fans like this guy,

Continued at

Feo Amante/Marvel Menstruation

.

AND

H.R. Giger's Batmobile
Hey, I love Giger's work. I don't think any FeoFan who has been around this website has any doubt about that.

But these batmobile designs of his for 1995's BATMAN FOREVER? Ah... well, you know, you can't be great at everything.

Story at FortressOfSolitude.
QUICK BITE
Shaun of the Dead fans?
By E.C. McMullen Jr.
Get ready to SQUEE...
Understand this isn't an ad I'm getting paid for or anything, this is just such a kick-ass, ultra-special edition of one of my favorite movies of all time, that I think it's newsworthy.
SHAUN OF THE DEAD being among my favorites is no doubt colored by the fact that I first saw it at a theater in San Diego, during the Comic-Con, sitting with Simon Pegg and Edgar Wright (Nick Frost couldn't be there, so Simon brought him along on a T-Shirt). I don't mean in the same general theater, I mean right with them on one side and Ken Forry on the other.

FEO AMANTE AND SIMON PEGG AT THE 2004 SAN DIEGO COMIC CON PREMIERE.
Now I've been in those situations before and they are usually uncomfortable because I'm just not enjoying the movie. But my first time had the opposite effect. I was enjoying the movie so much that I started reigning myself in, concerned that the foks around me would think I was over-reacting with a purpose.
But come on! Anyone who has watched SHAUN OF THE DEAD knows it's that damn good!
When it opened at regular theaters I saw it again so I could watch it fully unbridled and the audience was right there with me.
Anyway, check out the drool-worthy extras that come with the three flavors of Shopify.com's Everything BluRay Store's SHAUN OF THE DEAD Steel Box Blu-Ray in this set. All limited edition, and All-Region!
YOU DUG IT
By E.C. McMullen Jr.
BEAUTY AND THE BEAST finally dropped, GHOST IN THE SHELL (2017) entered the charts, how did it all go down?
In its third weekend, Disney's BEAUTY AND THE BEAST finally lost, by a sliver, to the opening #1 spot from Fox. Fox didn't release the budget for their movie, which usually means a studio has little confidence in it and doesn't want the money spent to overwhelm the money earned, potentially driving theater going audience away. Because B&B lost by such a narrow margin, they could experience a bounce back next week.
GHOST IN THE SHELL (2017). Opening at #3, Paramount Pictures expected a much better opening for their virtual live action remake of the animated classic. Unfortunately, the studio would not stop releasing one mediocre trailer after the next, and every one insinuating an ancient plot device so old even the SyFy channel was doing it in the last century when they were imitating ALIEN from 20 years earlier. That extreme lack of foresight and abandoning the audience that grew around the original, may have buried it.
Right now GHOST IN THE SHELL (2017) is on the fence regarding whether you Dug It or Buried it, so I'm willing to err on the side of optimism. With a mere $19 million opening, they will need one hell of a jump next week.
KONG: SKULL ISLAND. Dropping only 40% in ticket sales to 4th place in its 4th weekend, you are still digging KONG. While a month worth of screen time hasn't brought the movie to break even on its budget, it did have one hell of a huge budget to surpass. KONG would basically have to be one of the top ten movies of all time to reach profit. None of this means the audience doesn't like it, only that the studio may have overestimated how large that audience was.
LOGAN. Dropping to #5, Hugh Jackman's Wolverine goes out with a bang as his final chapter with this character sees the highest theatrical gross of all the Wolverine movies of the past. Apparently all the audience asked for from a Wolverine movie was a good story. After over ten years, they finally got one. LOGAN has grossed nearly a quarter million against a $97 million budget in the U.S., and well over half a billion in the world.
GET OUT. The execs who guided this movie to the theaters must be having celebratory dance party breaks every damn day. Writer, Director, and Producer Jordan Peele's smash hit with Blumhouse Pictures and Universal has a total U.S. gross of over $156 million against a $4.5 million budget.
In its 6th week, GET OUT drops from #6 to #7.
YOU BURIED IT
In its second weekend, THE POWER RANGERS (2017) drops past KONG from #2 to #4 with a precipitous loss of 64% ticket sales at the box office. Maybe some TV shows should stay TV shows.
LIFE. As I noted with Paramount's GHOST IN THE SHELL (2017), mediocre trailers can kill a movie. Even a great movie can be brought down with a weak trailer (THE IRON GIANT is one example). Audiences, as we're supposed to, make the assumption that the trailer reflects the movie, and the cloy trailers for Sony Picture's LIFE, are barely watchable SyFy Channel gunk. No surprise then that LIFE, which opened to a dismal #4, didn't have the fuel for lift off. With a 55% drop in ticket sales, LIFE falls from #4 to #8 in its second weekend.
THE BELKO EXPERIMENT. Drops out of the top 10 in its third week, falling from #10 to #13. Of course, the movie hasn't opened to the foreign market yet, so it's still possible that it can move out from beneath its $10 mil. budget. Practically anything is possible.
DIG IT UP
RAW. Who doesn't love an underdog story? Terrible, awful people, that's who.
In its fourth week, the low budget indie movie, RAW continues to rocket from an opening #53 on 2 screens, to a 4th weekend at #32 on 42 screens. That's a paltry number of screens so not a lot of people can see RAW yet, but those who have are Digging it!
Stats and information aggregated from BoxOfficeMojo, RottenTomatoes, and IMDb. Commentary is the opinion of the author.
THE MUMMY
By E.C. McMullen Jr.
Here we go again, though the Official Trailer #2 is a damn sight more compelling than Official Trailer #1.
In their modern Mummy movies, Universal always brings up the legend that this specific Mummy, Homotype of the 1990s or Ah man et of 2017, possesses "Unimaginable Power". The power to completely change our world into his/hers.
The very first question in everyone's mind is, how in the hell did the ancients stop him (1999), then her (2017), with nothing more than the brute strength of a handful of extra muscle men and a knife to his/her throat?
And if he/she didn't have that power before he/she was entombed, how the hell did he/she acquire that power while under the curse of the temple priests?
They were nothing but temple priests!

This question, the most immediate and obvious question, was never answered in previous Universal Mummy movies and that major plot hole yawned wider with every sequel, swallowing the franchise in short order.
Here's hoping Universal finally figured it out, since Bram Stoker's original novel certainly did.
I also like the repeated musical opening bars to The Rolling Stones', Paint It Black.
RICK AND MORTY, EPISODE 1 SEASON 3
By E.C. McMullen Jr.
Rick and Morty!
After well over a year, Rick and Morty is finally back and Rick is more Rick than ever!
What was prison life like for Rick?
BUY BOOKS FROM
E.C. McMullen Jr.
WILLOW BLUE


"'Willow Blue' will burrow under your skin and stay there long after you've put the book down."
- Jeffrey Reddick, Creator of
FINAL DESTINATION

PERPETUAL BULLET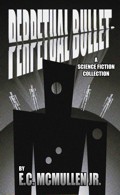 "'Some People' ... may be the standout story in the book."
- John Grant, Infinityplus

IN OTHER BOOKS
E.C. McMullen Jr.'s
short story
CEDO LOOKED LIKE PEOPLE
in the anthology
FEAR THE REAPER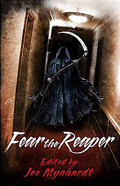 "This Ray Bradbury-esque is one of the most memorable and one of the more original stories I've read in a long time."
- Amazon Review
HORROR 201: The Silver Scream
PAPERBACK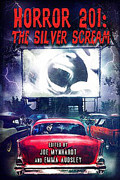 Filmmaker's Guidebook
featuring
RAY BRADBURY,
JOHN CARPENTER,
WES CRAVEN,
TOM HOLLAND,
E.C. McMULLEN Jr.,
ED NAHA,
GEORGE A. ROMERO,
and many more.
Extensively quoted in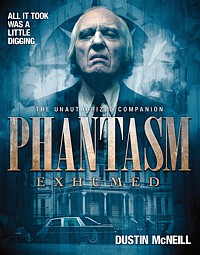 PHANTASM EXHUMED
The Unauthorized Companion

Robert S. Rhine's
SATAN'S 3-RING CIRCUS OF HELL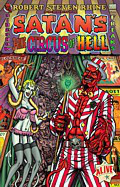 Forward by
GAHAN WILSON,
FEO AMANTE.
Featuring comics by
WILLIAM STOUT,
HILARY BARTA,
STEVE BISSETTE,
SPAIN RODRIGUEZ,
FRANK DIETZ,
JIM SMITH,
TONE RODRIGUEZ,
FRANK FORTE,
ERIC PIGORS,
ALEX PARDEE,
MIKE SOSNOWSKI,
OMAHA PEREZ,
DAVID HARTMAN,
D.W. FRYDENDALL,
SHANNON WHEELER,
VINCENT WALLER,
JACOB HAIR,
NENAD GUCUNJA,
STEVEN MANNION,
NORMAN CABRERA,
and more!
ALSO
IN CINEMA
E.C. McMullen Jr.
HEAD PRODUCTION DESIGNER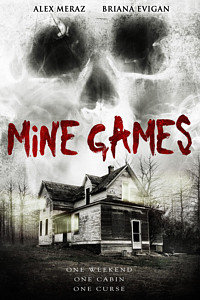 MINE GAMES
(Starring:
JOSEPH CROSS, ALEX MERAZ, BRIANA EVIGAN)
Dept. head
SPECIAL EFFECTS MAKE-UP
(SFX MUA) and Michael Madsen's stunt double on the movie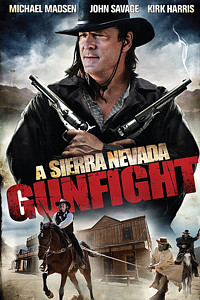 A SIERRA NEVADA GUNFIGHT
(Starring:
MICHAEL MADSEN and JOHN SAVAGE).

PRODUCTION DESIGNER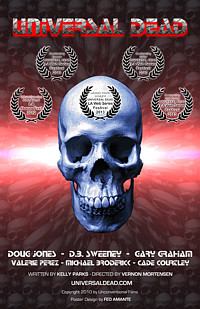 UNIVERSAL DEAD
(Starring:
DOUG JONES, D.B. SWEENEY, GARY GRAHAM)

ART DIRECTOR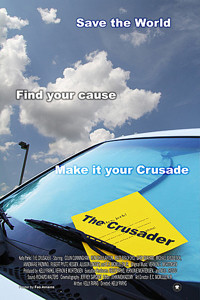 THE CRUSADER
(Starring COLIN CUNNINGHAM, GARY GRAHAM)