FEO NEWS FOR SUMMER 2017:
- JUNE -
The detritus of old Horror/Thriller history can be found here.
These are archived news items, many of them outside of this website, so overtime the links may not work.
QUICK BITES




Attention Filmmakers!

*


Denise "Ghastly" Gossett's SHRIEKFEST Film Festival 2017 is officially open for entries!



*

I know, I know, we're all SO-O digital right now: for damn good reasons!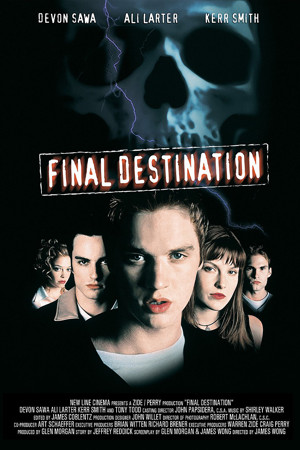 QUICK BITES




The True Meaning of Diversity (From the Perspective of a Biracial, Gay Genre Filmmaker)




The screenwriter behind the Final Destination series and the recent Dead Awake gives his take on a current buzzword in Hollywood.




By

Jeffrey Reddick
I write movies about people meeting gruesome deaths, but that's not how I think. I know a diatribe full of ranting and raving makes good clickbait – but that's not my style. So I'm taking a break from blood and guts to talk about a concept that's deeply personal for me. Diversity.

"Diversity" is such an interesting word. Growing up, it always had positive connotations. It was a linchpin of my spirituality. I'm a Bahá'í and one of our core teachings is "Unity in Diversity." The idea is that to attain true unity we need to embrace the diversity that makes up the rich tapestry of humanity. As an aspiring artist, I knew diversity was celebrated. Showing diversity as a writer, singer or actor, was a sign of great talent. So, the concept of diversity was, and is, a wonderful thing. But the reality is different.

Continued at TalkHouse.

AND

Getting Short
By E.C. McMullen Jr.
Writer and Director Neill Blomkamp has been going through quite a cinematic rough patch since his sterling 2009 debut with DISTRICT 9.

Yet short movies are where he came from and, for the time being, short movies - in the form of web series, are where he's returning. Check out his two new series for 2017, RAKKA and FIREBASE.

Find more free streaming movies at Feo Amante Theater.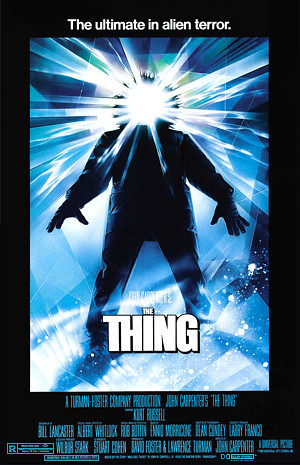 THE THING BIRTHDAY


By E.C. McMullen Jr.
It's difficult to imagine how such a huge box office disaster like John Carpenter's THE THING, could become one of the hottest selling movies of all time in the home market.

Yet here we are in 2017, 35 years later, and the movie continues to draw in young fans. It continues to make itself known in Comic Books, Video Games, and influence.

John Carpenter's THE THING From Another World remains so hot that right on the heels of a lavish special edition Blu-Ray from Shout Factory, comes a 4k Blu-Ray.

THE THING is far more than a mere "Cult Classic" of dubious importance beyond mere age. It remains a premium price home video at a time when blockbuster Oscar winners do not.

Like many John Carpenter movies (ESCAPE FROM NEW YORK, BIG TROUBLE IN LITTLE CHINA, THEY LIVE, PRINCE OF DARKNESS), it defies franchise. John caught lightening in a bottle, usually years ahead of its time, and no one knows how to repeat that magic.

Read our review of John Carpenter's THE THING.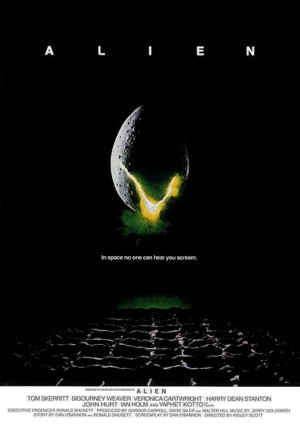 ALIEN BIRTHDAY


By E.C. McMullen Jr.
The word ALIEN has been around for centuries in the English language. It was in the mid-20th Century, however, when the word ALIEN was most associated with "beings from outer space".



Through the decades that followed the word ALIEN represented any otherwordly being, benign or bad.

On this day in 1979, however, the name association with ALIEN took a nightmarish turn that would live throughout the rest of the 20th century and on into the 21st century.

This is thanks to a near perfect melding of Dan O'Bannon and Ronald Shusett's story and O'Bannon's screenplay. There was the direction of newcomer, Ridley Scott, the cinematography of newcomer, Derek Vanlint (47 when he got his first feature film break!), and the guiding production of Gordon Carroll, David Giler, and Walter Hill. But it all still could have flopped if the alien monster didn't measure up. Artist Hans R. Giger was brought onboard to create everything "Alien", while artist Ron Cobb designed everything "Earth", with the help of artists Chris Foss and Jean "Moebius" Giraud.

Astoundingly enough for any movie, writer Dan O'Bannon was also hired as visual design consultant to guide his vision.

Casting Directors Mary Goldberg (USA) and Mary Selway (UK) found the best damn character actors in the business as well as relative newcomer, Sigourney Weaver. As every successful horror master from Hitchcock to Spielberg knows, you never hire stars for a horror movie.

I could compliment the entire cast and crew, of course, because - except for the fatuous nonsense with sound in space (which does nothing for this movie) - ALIEN is perfect and powerful.

How powerful? After nearly 40 years, it remains the driving impetus that still survives 6 shitty sequels and counting.

In fact, here is our review of ALIEN.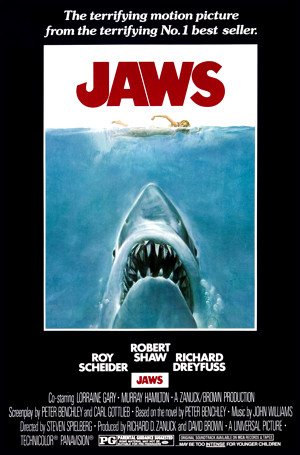 THE SUMMER BLOCK BUSTER THAT DEFINED THEM ALL


By E.C. McMullen Jr.
On this day in 1975, Universal Studios released Steven Spielberg's JAWS and the endless summer of beach tourism was never the same.

Since the end of World War Two, the height of tourism focused on a top ten that included nothing but beach getaways. From Hawaii to Jamaica to Tahiti to Bahamas to Rio de Janero to Saint Tropez to the French Riviera to the Caymans to Ibiza, Ipanema, and the Florida hotspots from Miami to Clearwater to Cocoa Beach and so many more.

Light-skin people felt they hadn't really gone on vacation unless they came back tan.

JAWS changed that. Moreover, shark fishing jumped appreciably as the fishermen would directly quote the book or movie as their inciting moment. Author Peter Benchley, never imagining that an audience would ever consider his shark anything more than a fictitious monster, went to his grave regretting that he'd ever wrote the book.

Prior to JAWS there were books and movies about killer bears, wolves, tigers, crocodiles, alligators, octopus, squid, dogs, cats, and more, yet none connected like JAWS did. The fact is, Peter Benchley's New York Times bestseller didn't do it. On this day in 1975, Steven Spielberg changed Summers at the Beach forever.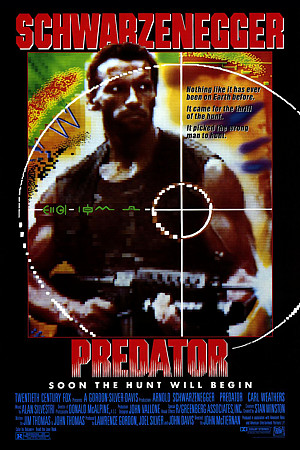 GET TO DA CHOPPA!


By E.C. McMullen Jr.
It was 30 years ago today that Arnold Schwarzenegger stretched his acting chops from silent TERMINATOR to cigar chomping, testosterone-fueled military bad-ass, Dutch. When the world is in trouble they call on the U.S. military. When the U.S. military is in trouble, they call on these guys.

The cool twist is, these Elite Commandos aren't the only bad-asses in the jungle. Something is watching, waiting, and hunting.

Alongside iconic and highly influential, hellishly dangerous otherworldy varmints like H.R. Giger's ALIEN and Rob Bottin's shape-shifting THING, Stan Winston's PREDATOR arrived.

Like ALIEN and THE TERMINATOR, PREDATOR continues to be a running theatrical franchise. Look for the team of Shane Black* and Fred Dekker (HOUSE, NIGHT OF THE CREEPS, THE MONSTER SQUAD) who are busy rebooting and shooting the direct sequel to the 1987 Action Horror Thriller, THE PREDATOR, scheduled for release in summer of 2018!

*Shane Black also played Hawkins in the original PREDATOR.

Read my review of PREDATOR.
BUY BOOKS FROM
E.C. McMullen Jr.
WILLOW BLUE


"'Willow Blue' will burrow under your skin and stay there long after you've put the book down."
- Jeffrey Reddick, Creator of
FINAL DESTINATION

PERPETUAL BULLET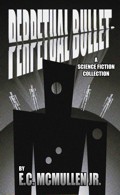 "'Some People' ... may be the standout story in the book."
- John Grant, Infinityplus

IN OTHER BOOKS
E.C. McMullen Jr.'s
short story
CEDO LOOKED LIKE PEOPLE
in the anthology
FEAR THE REAPER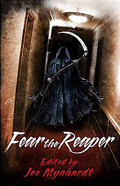 "This Ray Bradbury-esque is one of the most memorable and one of the more original stories I've read in a long time."
- Amazon Review
HORROR 201: The Silver Scream
PAPERBACK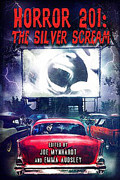 Filmmaker's Guidebook
featuring
RAY BRADBURY,
JOHN CARPENTER,
WES CRAVEN,
TOM HOLLAND,
E.C. McMULLEN Jr.,
ED NAHA,
GEORGE A. ROMERO,
and many more.
Extensively quoted in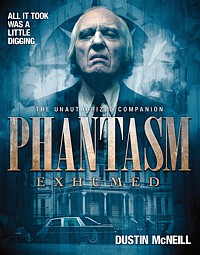 PHANTASM EXHUMED
The Unauthorized Companion

Robert S. Rhine's
SATAN'S 3-RING CIRCUS OF HELL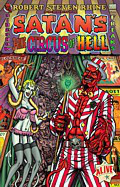 Forward by
GAHAN WILSON,
FEO AMANTE.
Featuring comics by
WILLIAM STOUT,
HILARY BARTA,
STEVE BISSETTE,
SPAIN RODRIGUEZ,
FRANK DIETZ,
JIM SMITH,
TONE RODRIGUEZ,
FRANK FORTE,
ERIC PIGORS,
ALEX PARDEE,
MIKE SOSNOWSKI,
OMAHA PEREZ,
DAVID HARTMAN,
D.W. FRYDENDALL,
SHANNON WHEELER,
VINCENT WALLER,
JACOB HAIR,
NENAD GUCUNJA,
STEVEN MANNION,
NORMAN CABRERA,
and more!
ALSO
IN CINEMA
E.C. McMullen Jr.
HEAD PRODUCTION DESIGNER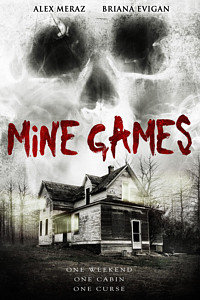 MINE GAMES
(Starring:
JOSEPH CROSS, ALEX MERAZ, BRIANA EVIGAN)
Dept. head
SPECIAL EFFECTS MAKE-UP
(SFX MUA) and Michael Madsen's stunt double on the movie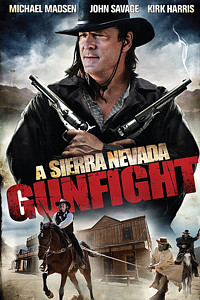 A SIERRA NEVADA GUNFIGHT
(Starring:
MICHAEL MADSEN and JOHN SAVAGE).

PRODUCTION DESIGNER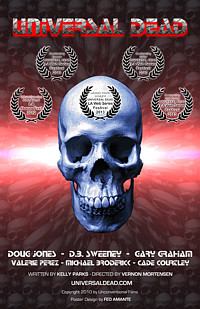 UNIVERSAL DEAD
(Starring:
DOUG JONES, D.B. SWEENEY, GARY GRAHAM)

ART DIRECTOR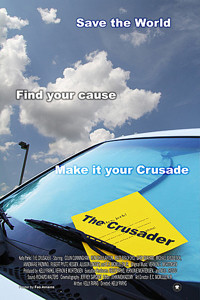 THE CRUSADER
(Starring COLIN CUNNINGHAM, GARY GRAHAM)