JOHN CARPENTER'S THE THING
36 years later, plenty of comic books, at least one video game, tons of fan films, and a truly awful Prequel / Reboot. This R-rated box office catastrophe (released during a family friendly Steven Speilberg blockbuster summer instead of the month of Halloween), went gangbusters on home video and never stopped rocking for well over a quarter of a century!
If you've never seen it, this is why you should!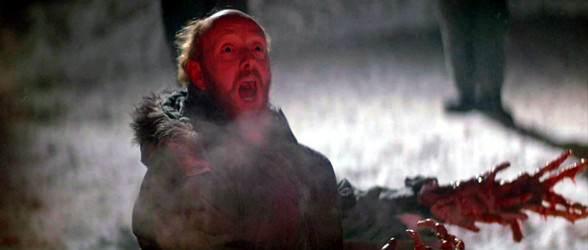 John took full advantage of the wide screen

FRANKENSTEIN CHANGES EVERYTHING
My theory is this: regardless of the movie poster's imagery or tagline, if I change nothing else but add Frankenstein to the title, it will radically change the viewing audience's concept of the movie.
Really. I don't change anything else. Simply adding the word FRANKENSTEIN to the title makes you reinterpret the poster image and slogan.
For example,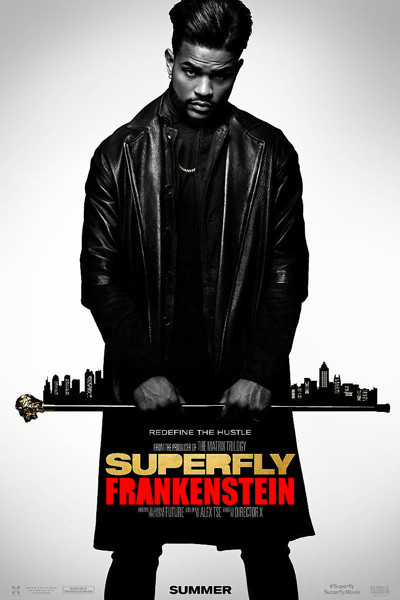 ALIEN IS 39 TODAY
The scariest Science Fiction Horror movie ever made and nearly 40 years has passed with many a sequel but no equal.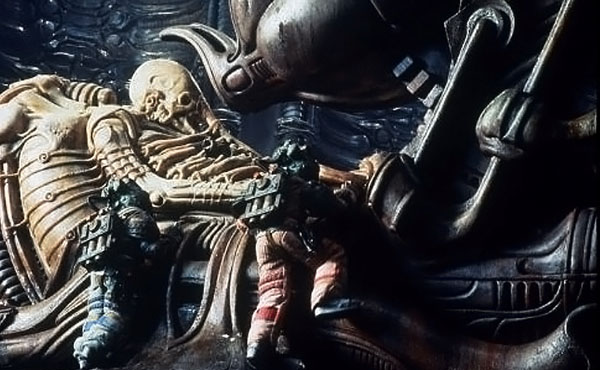 Are you too young to have seen it? Read our review of the harrowing classic, /ALIEN.

FRANKENSTEIN CHANGES EVERYTHING
I posted my theory yesterday and I'm providing further evidence that adding Frankenstein to the title of pretty much any movie - that looks and otherwise reads like it has nothing to do with Frankenstein - will change our perception of the movie.
Really. I don't change how the stars look or the poster's pitch / slogan. I simply add FRANKENSTEIN to the title that is already there. Today's example, I give another favored heroine in the MCU, Scarlett Johansson (EIGHT LEGGED FREAKS) her chance at the creature.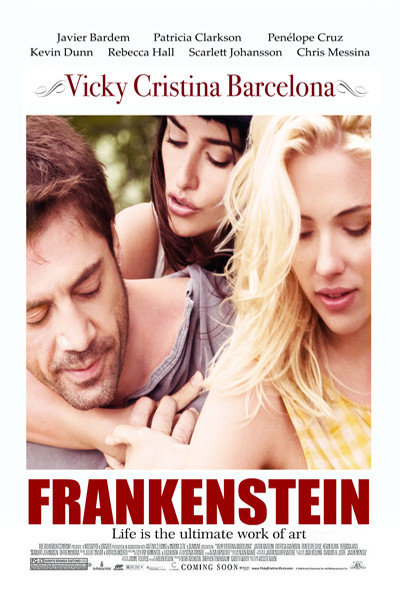 FRANKENSTEIN CHANGES EVERYTHING
No kidding! Add Frankenstein to the title of pretty much any movie that has nothing to do with Frankenstein, and the entire movie takes on a whole new meaning.
Seriously! You don't have to 'Shop it up with anything else (unless the image requires it in this example), just add the word Frankenstein to the title. For example: before Elizabeth Olsen was our favorite Scarlet Witch? This could have been her breakout role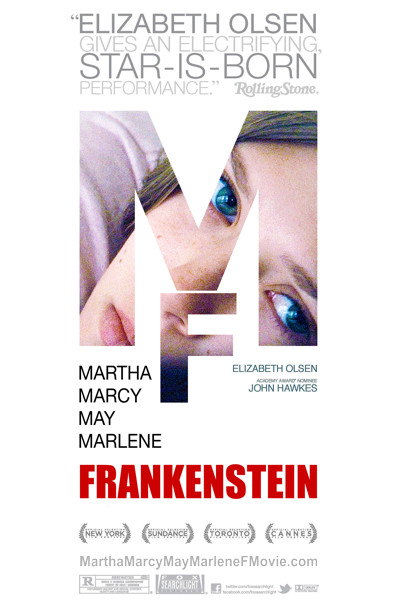 43 YEARS OF JAWS
A while back, I was hoping to see the 40th Anniversary of JAWS in theaters, but they were charging an arm and a leg.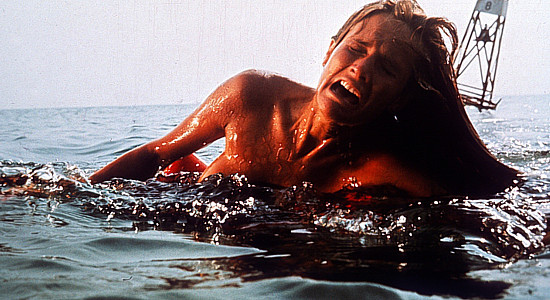 JAWS was released on this day in 1975 and remains the Gold Standard for Animal Attack movies.
Read our review to see why this 43 year old 70's flick remains the high bar to reach for the upcoming MEG movie. No kidding! From movie trailer to poster, MEG is directly competing with a 43 year old movie! That's how damn influential JAWS remains to this day!
FEELING ANTSY?
Maybe it's not you. Maybe it's...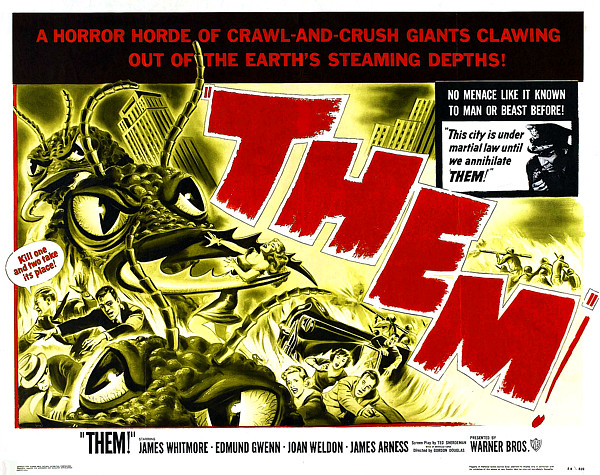 THEM was released on this day in 1954 and remains the Gold Standard for Big Horror monsters created by radiation.
Read our review to see why this 64 year old Atom Age movie remains relevant in the Information Age.
DO SPIDERS FREAK YOU OUT?
16 years ago today! The team that brought you GODZILLA (1999) brought you... Mediocre cgi spiders ripping through a small Western town. EIGHT LEGGED FREAKS featured big name actors who evaporated into obscurity shortly after this movie's release, as well as a no name Scarlett Johansson who is huge today.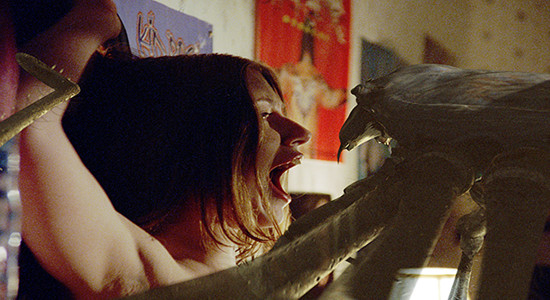 Read our review to see why this 16 year old movie fell off the map in so short a time.
UNFRIENDED: DARK WEB
Horror Thriller movies that tout, "From The Producer of", are rarely worthwhile. If this 2 minute trailer is any example of what 90 minutes of this movie will be, this snoozefest will likely be playing at Drive-Thru's.
But I'm a Horror fan so I'm cautiously optimistic.
So what do you think? Did you like the first one? Comment at Facebook.com/FAHorrorThriller.
Hey, remember when the producers of 2016's FRIEND REQUEST thought they could hitch their star to 2014's UNFRIENDED's meager popularity by making a movie with 10 times the budget? And It Flopped?
JUNE 13
QUICK BITE
Stan Lee Granted Restraining Order Against Business Manager, LAPD Investigating Claims of Elder Abuse
by Ryan Parker
The move comes two days after Keya Morgan was arrested on suspicion of filing a false report to police.
Stan Lee on Wednesday filed for a restraining order against Keya Morgan, the man he identified just last week as the only person handling his affairs and business, a Los Angeles Superior Court media relations rep confirmed to The Hollywood Reporter.
Continued at THR.
COMICPALOOZA 2018
Moseying the tables at this year's Comicpalooza 2018, some titles caught my eye.
I bought SPEAK NO EVIL after a quick look inside and I wasn't disappointed.
Read my Speak No Evil review.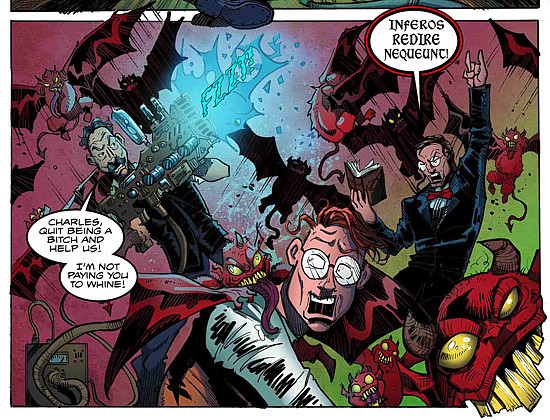 NIGHTMARES IN 1.17 MINUTES
Fish Karma out of Tucson, Arizona sings his underground classic.
COMICPALOOZA 2018
Moseying the tables at this year's Comicpalooza 2018, some titles caught my eye.
I bought HANK STEINER: MONSTER DETECTIVE based on cover art alone and I wasn't disappointed.
Read my Hank Steiner Comic Review.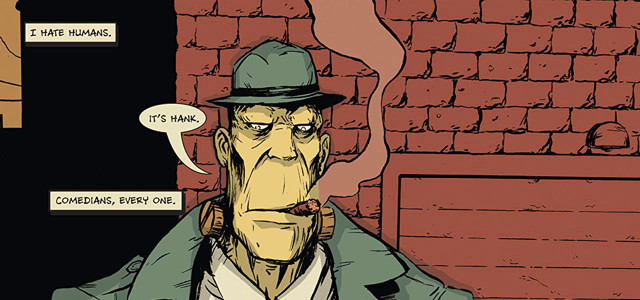 TROLL BRIDGE
It took a long time to get this far.
The last thing this old man ever wanted to do was face down a troll, and now his last day is here.
TROLL BRIDGE got on its feet nearly ten years ago with this teaser trailer.
Author Terry Pratchett stayed with it as long as he could, but Alzheimer's took his life on March 12, 2015. This then, is his unrealized dream.
The 2011 Kickstarter pitch
BRIAN KEENE BURN FUND
On June 5, 2018, author, podcaster, philanthropist, and father Brian Keene was badly burned in an accident. At this time he is conscious and in good spirits but has first degree burns on his face and second degree burns on his body.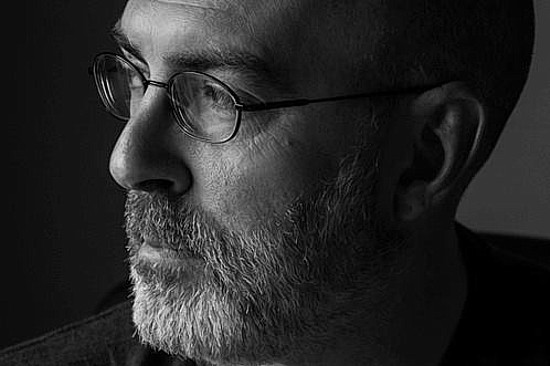 More at GoFundMe/BrianKeene-Burn-Fund.
MARY SHELLY
IFC is one of the small boutique movie distributors. They have little power, influence, or money to get your movie in front of a large audience. Which means that you go with them, you likely go for a loss.
So why bother? Because when IFC represents you, they respect your work like no major. When IFC accepts your movie your career is launched in a way no superhero movie will achieve and the power brokers of the movie industry pay attention.
Caveat: Mary Shelley Wollenstonecraft was my introduction to literary Science Fiction and Horror.