Review by
E.C.McMullen Jr.

SHOULD YOU?


TIP JAR




THE ABANDONED

aka

BLOODLINE

- 2006
USA Release: Feb. 23, 2007
Castelao Producciones / Filmmax International / Filmstudio Bojana / Future Films Ltd. / Radiovision / After Dark Films / Lionsgate
US Release: Feb. 23, 2007
Rated: USA: R
American audiences are accustomed to Hollywood movies about an American abroad who runs into Merry Mishaps of the dark kind. Perhaps that's why, for THE ABANDONED, Spanish filmmakers decided to make a movie about an American traveler too. Amazingly enough, they don't paint the American tourist in the same broad cartoonish colors that Hollywood has been portraying them, lo these last 25 or so years. Then again, I was intrigued to see that Spain and Russia, at least in this movie, have a better understanding of just who an American is, than their clumsy Hollywood counterparts.
The movie begins with narration, and while I usually despise opening narration, this time, in a young girl's voice, we hear the reason for a journey that isn't exposition, and would have taken far too long to show. The narration is almost lyrical, and very brief, speaking over vistas of forests and mountains. It sets the tone for what is to come, without explaining why. In short, it draws you in.
Marie (Anastasia Hille: THE WISDOM OF CROCODILES, THE HOLE), arriving from the U.S., is a film producer in search of her roots. Sold as a Russian orphan in the 1960s, she's been forever separated from her own parents and, in a virtual sense, orphaned from her own daughter: the two are nearly strangers to each other - not out of dislike - but emotional distance. This is effectively communicated in a very brief phone call that speaks volumes in just a few short sentences.
Marie has spent the past few decades involved with trying to find her real parents, an obsession that apparently ate up the time she could have been spending with her own child. There is no mention of her daughter's father. Marie has made herself alone in the world. Uninvolved in her own child's future, she seeks only her own lost childhood, far in the past. In a Russian Notary's office, Marie finally comes across the papers she's always searched for, with all the information she needs. Except she doesn't speak or read Russian.
Within days she has made it to her destination. Marie is not impressed with the locals who are surely and rude. Her driver, Anatolyi (Carlos Reig: SELVA ROJA, ROMA SANTA) abandons her at her old birth home with no way to return except by foot, and Marie discovers what a dump it is that she's inherited. The interior is becoming exterior as the house slowly returns to the earth and nature. Big kudos to set designer Tzvetana Yankova. The entire environment of the house is nearly breathtaking in its decay.
Her first night in the ruin is creepsville.
The second night is worse. Then she meets a man, Nicolai (Karel Rodin: BLADE II, HELLBOY), who is also staying in the house. He claims to be her twin brother. Like her, he too was abandoned and raised by another family, only he stayed in Russia.
TRIVIA




*


Richard Stanley is the South African director & co-writer of the excellent 1990s SF/Horror movie, HARDWARE and when the HELL will that come out on DVD in the U.S.? You think we Americans are spoiled? We STILL can't get a region 1 copy of HARDWARE, PHANTASM II and III, Stuart Gordon's FROM BEYOND, or THE KINDRED!

But crap?
Oh we can still get 20,000 flavors of crap including a box set Special Edition DVD version of SHOWGIRLS!
And how well did that sell? About as good as everything associated with that movie has ever sold.

ABANDONED
Was part of the 2006 AfterDark Horrorfest.
Unlike most ghost stories, Marie's visions of creepy things isn't limited to just her (I see ghosts, dead people, things moving widdershins!). Like most ghost stories, she may be the very ghost that haunts the house, and THE ABANDONED makes no bones about it. The original tagline for the movie was "How can you kill your own ghost?" The thing or ghost or whatever it is that Marie is trying to escape from, looks like a dead version of Marie. Instead of trying to surprise the audience with the idea that Marie is destined to become the ghost in the house, the writers compel us with the idea of destiny. Marie can plainly see her future before her, but does she have the will to change it?
Big time kudos to writers Karim Hussain (ASCENSION), Richard Stanley (HARDWARE, DUST DEVIL, THE ISLAND OF DR. MOREAU), and writer / director Nacho Cerdà. All three men have shown a past love for Horror movies, with Nacho gaining some notoriety in his home country of Spain for his short Horror films. It must have felt like quite a coup for Filmax Internation, Spain's Horror movie studio, to gather all three men for one film. All three have also worked in documentaries, and their experience there shows in the way mood and storytelling is created in silent visuals, something director Cerdà is known for.
THE ABANDONED has everything going for it, though at times it gets a little too convoluted for its own good, seeming to squeeze out vital bits to the story. How the ghosts got so damn powerful is never explored.
Still, the movie is both creepy and scary. Genuinely scary: something sadly lacking in modern U.S. Horror movies.
4 Shriek Girls

This review copyright 2006 E.C.McMullen Jr.
E.C. McMullen Jr. is a participant in the Amazon Services LLC Associates Program, an affiliate advertising program designed to provide a means for sites to earn advertising fees by advertising and linking to amazon.com.
LOVE THIS SITE?
SUPPORT IT WHEN YOU BUY FROM
E.C. McMullen Jr.
WILLOW BLUE


"'Willow Blue' will burrow under your skin and stay there long after you've put the book down."
- Jeffrey Reddick, Creator of
FINAL DESTINATION

PERPETUAL BULLET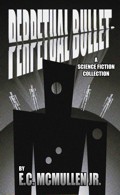 "'Some People' ... may be the standout story in the book."
- John Grant, Infinityplus

IN OTHER BOOKS
E.C. McMullen Jr.'s
short story
CEDO LOOKED LIKE PEOPLE
in the anthology
FEAR THE REAPER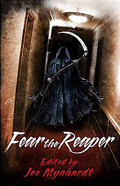 "This Ray Bradbury-esque is one of the most memorable and one of the more original stories I've read in a long time."
- Amazon Review
HORROR 201: The Silver Scream
PAPERBACK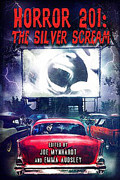 Filmmaker's Guidebook
featuring
RAY BRADBURY,
JOHN CARPENTER,
WES CRAVEN,
TOM HOLLAND,
E.C. McMULLEN Jr.,
ED NAHA,
GEORGE A. ROMERO,
and many more.
Extensively quoted in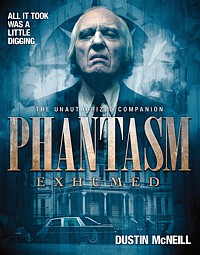 PHANTASM EXHUMED
The Unauthorized Companion

Robert S. Rhine's
SATAN'S 3-RING CIRCUS OF HELL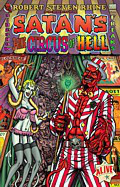 Forward by
GAHAN WILSON,
FEO AMANTE.
Featuring comics by
WILLIAM STOUT,
HILARY BARTA,
STEVE BISSETTE,
SPAIN RODRIGUEZ,
FRANK DIETZ,
JIM SMITH,
TONE RODRIGUEZ,
FRANK FORTE,
ERIC PIGORS,
ALEX PARDEE,
MIKE SOSNOWSKI,
OMAHA PEREZ,
DAVID HARTMAN,
D.W. FRYDENDALL,
SHANNON WHEELER,
VINCENT WALLER,
JACOB HAIR,
NENAD GUCUNJA,
STEVEN MANNION,
NORMAN CABRERA,
and more!
ALSO
IN CINEMA
E.C. McMullen Jr.
HEAD PRODUCTION DESIGNER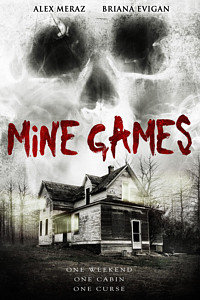 MINE GAMES
(Starring:
JOSEPH CROSS, ALEX MERAZ, BRIANA EVIGAN)
Dept. head
SPECIAL EFFECTS MAKE-UP
(SFX MUA) and Michael Madsen's stunt double on the movie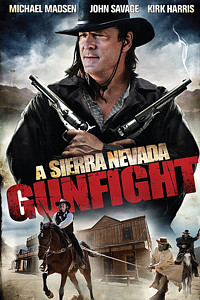 A SIERRA NEVADA GUNFIGHT
(Starring:
MICHAEL MADSEN and JOHN SAVAGE).

PRODUCTION DESIGNER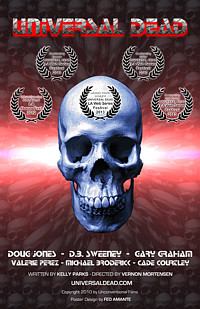 UNIVERSAL DEAD
(Starring:
DOUG JONES, D.B. SWEENEY, GARY GRAHAM)

ART DIRECTOR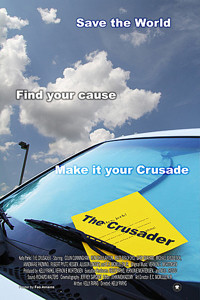 THE CRUSADER
(Starring COLIN CUNNINGHAM, GARY GRAHAM)