Review by
E.C.McMullen Jr.

ADDAMS FAMILY VALUES

- 1993
USA Release Nov. 19, 1993
Orion Pictures / Paramount Pictures
Rated: Argentina: 13 / Australia, Singapore, UK: PG / Chile: TE / Finland: K-10 / Italy: T / Netherlands: AL / Peru: PT / Spain: T / Sweden: 11 / USA: PG-13
In a whirlwind, ADDAMS FAMILY VALUES gets right to the point.
"Gomez! Wonderful news! I'm going to have a baby! ... Right now!"
- Morticia
The next thing you know, a little mustachioed bundle of joy which could ONLY be an Addams is living in the household.
- But not for long.
Siblings Wednesday (Christina Ricci: THE ADDAMS FAMILY, SLEEPY HOLLOW) and Pugsley (Jimmy Workman: THE ADDAMS FAMILY) have diabolical plans for the newest offspring fueled by their green-eyed jealousy: Something they weren't handling too well just having each other around.
Between the new bundle and the old brood, it's too much for the gothically sedate Morticia (Anjelica Houston: THE ADDAMS FAMILY, KAENA: THE PROPHECY) and Gomez (Raul Julia: THE ADDAMS FAMILY) to handle. Uncle Fester (Christopher Lloyd: THE ADDAMS FAMILY, VALERIE ON THE STAIRS) can't help, he's too wrapped up in loneliness, spending his days watching the ever passionate love of Gomez and Morticia with distant envy. Grandmama (Carol Kane: BLOOD OF THE IRON MAIDEN, WHEN A STRANGER CALLS, PANDEMONIUM, SCROOGED, OFFICE KILLER), can't help - who knows what she's up to?
"Ah, Fester! I hope someday you know the indescribable joy of having children, and paying someone else to raise them."
- Gomez
So it's time to hire a Nanny. But getting a Nanny to watch over the baby AND two Addams children is not easy. The Addams are finally forced to take whatever they can get, which comes in the form of a voluptuous yet suspicious Nanny named Debbie Jellinsky (Joan Cusack: CHICKEN LITTLE). Debbie loves the Addam's Family. She loves the house, the children, why, she even loves Thing. But most of all, she says she loves the lovesick Fester.
Wednesday, as paranoid as her father and less trusting, spies on Debbie in all manner of ways, yet can't keep at her and still devise ways to kill the new baby, Pubert. Worse, Wednesday is no match for the evil machinations of Debbie.
As good as this movie is, it has a few bad seeds in it. The worst and biggest is the form of sequel-itis that haunts director Barry Sonnenfeld. When he directed ADDAMS FAMILY VALUES, he was still untested. This film was only his third movie. The first being a wildly successful THE ADDAMS FAMILY, and the second a lackluster Michael J. Fox comedy released in the same year as this one. The mis-steps that Barry would make in MEN IN BLACK II (Barry also directed MIB) were forwarned in this film. Barry was so excited by the success of THE ADDAMS FAMILY movie that he feared venturing into high creativity like he did with the first one. So this movie follows the same formula, to whit:
"Evil money grubbing woman after the Addams fortune, ingratiates herself into the Addams family trust, controls Uncle Fester, and isolates him from the family."
Even jokes that were just slightly amusing in the first one are given a second go round here whether they work or not, as if Barry was so afraid of his own competence that he wanted the screen writer to just toss them in somewhere, anywhere. Fans of the first THE ADDAMS FAMILY movie will hear them and wonder what they are doing hanging around a second time.
Especially since they are so unnecessary. Writer Paul Rudnick was certainly up to the task, creating the best screenplay of his career.

MEN IN BLACK II demonstrates why I think the retreads that pepper their way through ADDAMS FAMILY VALUES comes from Barry and not Rudnick. Barry worked in even more retread jokes into the second MEN IN BLACK movie, utterly killing it. I mean, holy crap! Barry even worked in a scene which had nothing to do with anything other than to recycle Agent J's bit from the first movie where he faults white folk's taste in interior design, while they are under the suggestive influence of the neuralyzer and ends it with a "Damn!"

It seems that, while Barry Sonnenfeld is a truly gifted and inventive comedy director, he doesn't believe in his gifts. The sequels to both THE ADDAMS FAMILY and MEN IN BLACK appear to reveal a man who credits his success on mere luck, rather than his own true talents. Pity.
Still, while ADDAMS FAMILY VALUES doesn't measure up to the first one, it remains a fun movie and a worthy sequel to the original.
Three Shriek Girls

This review copyright 2006 E.C.McMullen Jr.
E.C. McMullen Jr. is a participant in the Amazon Services LLC Associates Program, an affiliate advertising program designed to provide a means for sites to earn advertising fees by advertising and linking to amazon.com.
LOVE THIS SITE?




KEEP IT GOING WHEN YOU BUY MY STUFF!
LOVE THIS SITE?
Support it when you buy from
E.C. McMullen Jr.
WILLOW BLUE


"'Willow Blue' will burrow under your skin and stay there long after you've put the book down."
- Jeffrey Reddick, Creator of
FINAL DESTINATION

PERPETUAL BULLET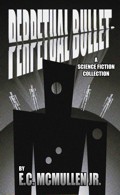 "'Some People' ... may be the standout story in the book."
- John Grant, Infinityplus

IN OTHER BOOKS
E.C. McMullen Jr.'s
short story
CEDO LOOKED LIKE PEOPLE
in the anthology
FEAR THE REAPER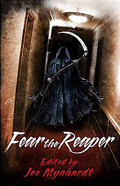 "This Ray Bradbury-esque is one of the most memorable and one of the more original stories I've read in a long time."
- Amazon Review
HORROR 201: The Silver Scream
PAPERBACK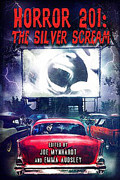 Filmmaker's Guidebook
featuring
RAY BRADBURY,
JOHN CARPENTER,
WES CRAVEN,
TOM HOLLAND,
E.C. McMULLEN Jr.,
ED NAHA,
GEORGE A. ROMERO,
and many more.
Extensively quoted in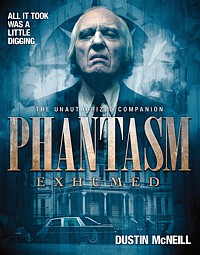 PHANTASM EXHUMED
The Unauthorized Companion

Robert S. Rhine's
SATAN'S 3-RING CIRCUS OF HELL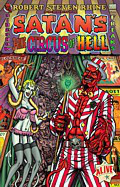 Forward by
GAHAN WILSON,
FEO AMANTE.
Featuring comics by
WILLIAM STOUT,
HILARY BARTA,
STEVE BISSETTE,
SPAIN RODRIGUEZ,
FRANK DIETZ,
JIM SMITH,
TONE RODRIGUEZ,
FRANK FORTE,
ERIC PIGORS,
ALEX PARDEE,
MIKE SOSNOWSKI,
OMAHA PEREZ,
DAVID HARTMAN,
D.W. FRYDENDALL,
SHANNON WHEELER,
VINCENT WALLER,
JACOB HAIR,
NENAD GUCUNJA,
STEVEN MANNION,
NORMAN CABRERA,
and more!
ALSO
IN CINEMA
E.C. McMullen Jr.
HEAD PRODUCTION DESIGNER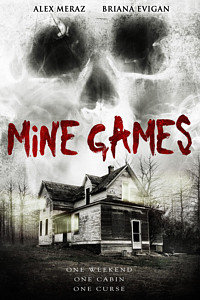 MINE GAMES
(Starring:
JOSEPH CROSS, ALEX MERAZ, BRIANA EVIGAN)
Dept. head
SPECIAL EFFECTS MAKE-UP
(SFX MUA) and Michael Madsen's stunt double on the movie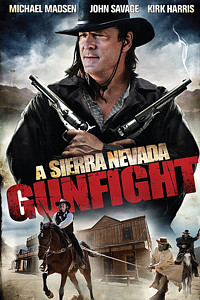 A SIERRA NEVADA GUNFIGHT
(Starring:
MICHAEL MADSEN and JOHN SAVAGE).

PRODUCTION DESIGNER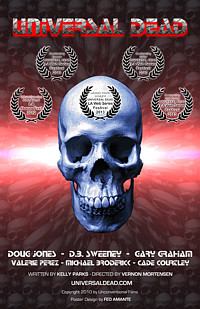 UNIVERSAL DEAD
(Starring:
DOUG JONES, D.B. SWEENEY, GARY GRAHAM)

ART DIRECTOR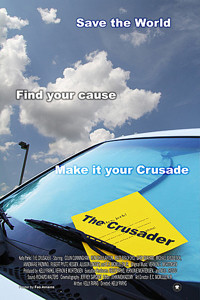 THE CRUSADER
(Starring COLIN CUNNINGHAM, GARY GRAHAM)