Review by
Kelly Parks

DEATH RACE 2000

- 1975
USA Release: April 27, 1975
New World Pictures
USA: Rated R
You've done it, haven't you? In the car with your friends, you see somebody walking across the road and you point at them and say, "Hey! Fifty points!" Implying that if you were to run down and kill that random stranger you would be awarded fifty points in some sick game. But what game?
DEATH RACE 2000 was directed by Paul Bartel (EAT MY DUST, EATING RAOUL) and written by Robert Thom (BLOODY MAMA, THE WITCH WHO CAME FROM THE SEA) and Charles Griffith (NOT OF THIS EARTH, ATTACK OF THE CRAB MONSTERS, A BUCKET OF BLOOD) very loosely based on a short story by Ib Melchior. And yes, it was produced by the amazing Roger Corman. This is one of Corman's most successful and most memorable B movies.
The story opens with a band playing the national anthem at a race track. As the view zooms out we see this is some futuristic version of New York City, complete with monorail. The movie was made in 1975, when "the year 2000" seemed flying-car-vacations-on-the-moon futuristic.
We learn that this is the start of the annual Transcontinental Road Race, a race from New York to New Los Angeles in the United Provinces of America. This America has been ruled by a man known only as Mr. President (Sandy McCallum) since the "world crash" of 1979. Mr. President rules America from abroad, including places like his Summer Palace in Peking. What does that mean? Has America conquered China? That's never made clear but it's kinda cool.
The racers include Calamity Jane (Mary Woronov: NIGHT OF THE COMET, CHOPPING MALL, I PASS FOR HUMAN, THE DEVIL'S REJECTS), Matilda the Hun (Roberta Collins: THE WITCH WHO CAME FROM THE SEA, EATEN ALIVE, DEATH WISH II), Nero the Hero (Martin Kove: LAST HOUSE ON THE LEFT, DEVIL'S KNIGHT, CROCODILE 2, HARD TIME ON PLANET EARTH [TV]), Machine Gun Joe Viterbo (Sylvester Stallone: NIGHTHAWKS, FIRST BLOOD, JUDGE DREAD, DEMOLITION MAN, COP LAND) and the audience favorite and only surviving two time winner: Frankenstein (David Carradine: CHILDREN OF THE CORN V, KILL BILL). The cars are done to fit the style of the drivers: bull horns for Calamity Jane, Buzz Bomb for the Nazi Matilda, etc.
And the point of the race, as I hinted at earlier, is to run over as many people as you can along the way. Points vary depending on the age of the victim, with infants and the elderly worth the most.
Everyone in America is glued to the TV, partly because the race is popular and partly because if you're smart you're off the streets right now. But the theme here is our love of violence carried to the extreme. And yes, it is done for laughs. There are many dark moments of comedy, like when reporter Grace Pander (Joyce Jameson: THE OUTLAW JOSEY WALES, TALES OF TERROR) interviews the widow of the race's first victim and tells her that she's won fabulous prizes.
The race gets extra exciting when a resistance group out to overthrow Mr. President starts attacking racers. Their prime target is Frankenstein and his navigator, the very curvaceous Annie Smith (Simone Griffeth: DELUSION, HOT TARGET). Frankenstein and Annie have never worked together before and trust doesn't come easy. Mr. President's goons (dressed like mafia stereotypes from The Godfather) are everywhere making sure nobody talks about the resistance movement. There are no rebels! It's the hated French causing all these problems! (So they got one detail right).
This is a wacky movie that keeps your attention with a constant stream of violence, nudity and weirdness. Stallone very early in his career is a great heavy, jealous of being second best to Frankenstein. And Carradine does a great job as the anti-hero worshipped by legions of fans because he's good at killing people.
The DVD has an excellent short documentary where Roger Corman explains that the biggest expense in making the movie was Carradine's salary. I say the expense was worth it. I give DEATH RACE 2000 four shriek girls.

This review copyright 2007 E.C.McMullen Jr.
E.C. McMullen Jr. is a participant in the Amazon Services LLC Associates Program, an affiliate advertising program designed to provide a means for sites to earn advertising fees by advertising and linking to amazon.com.
LOVE THIS SITE?




KEEP IT GOING WHEN YOU BUY MY STUFF!
LOVE THIS SITE?
Support it when you buy my books
E.C. McMullen Jr.
PERPETUAL BULLET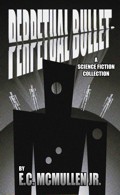 "'Some People' ... may be the standout story in the book."
- John Grant, Infinityplus

WILLOW BLUE


"'Willow Blue' will burrow under your skin and stay there long after you've put the book down."
- Jeffrey Reddick, Creator of
FINAL DESTINATION

IN OTHER BOOKS
E.C. McMullen Jr.'s
short story
CEDO LOOKED LIKE PEOPLE
in the anthology
FEAR THE REAPER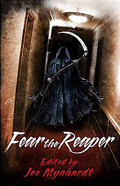 "This Ray Bradbury-esque is one of the most memorable and one of the more original stories I've read in a long time."
- Amazon Review
HORROR 201: The Silver Scream
PAPERBACK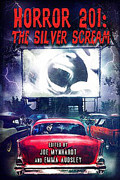 Filmmaker's Guidebook
featuring
RAY BRADBURY,
JOHN CARPENTER,
WES CRAVEN,
TOM HOLLAND,
E.C. McMULLEN Jr.,
GEORGE A. ROMERO,
and many more.
Extensively quoted in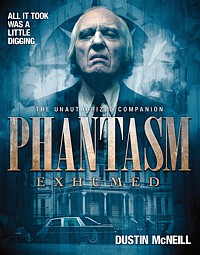 PHANTASM EXHUMED
The Unauthorized Companion

Robert S. Rhine's
SATAN'S 3-RING CIRCUS OF HELL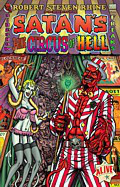 Forward by
GAHAN WILSON &
FEO AMANTE.
Featuring comics by
ALEX PARDEE,
WILLIAM STOUT,
STEVE BISSETTE,
FRANK DIETZ,
JIM SMITH,
FRANK FORTE,
ERIC PIGORS,
MIKE SOSNOWSKI,
OMAHA PEREZ,
DAVID HARTMAN,
STEVEN MANNION,
and more!
Also
IN CINEMA
E.C. McMullen Jr.
HEAD PRODUCTION DESIGNER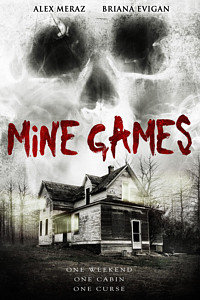 MINE GAMES
(Starring:
JOSEPH CROSS, BRIANA EVIGAN,
ALEX MERAZ)
Dept. head
SPECIAL EFFECTS MAKE-UP
(SFX MUA) and Michael Madsen's stunt double on the movie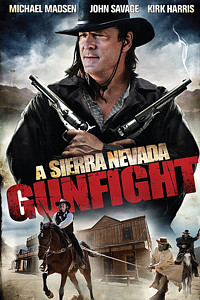 A SIERRA NEVADA GUNFIGHT
(MICHAEL MADSEN & JOHN SAVAGE).

PRODUCTION DESIGNER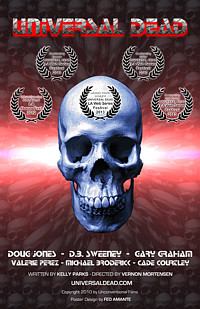 UNIVERSAL DEAD
(DOUG JONES,
D.B. SWEENEY,
GARY GRAHAM)

ART DIRECTOR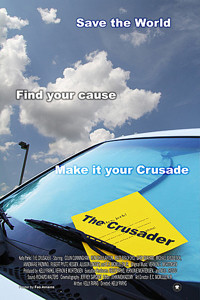 THE CRUSADER
(COLIN CUNNINGHAM,
GARY GRAHAM)