Review by
E.C.McMullen Jr.

IRON MAN 3

- 2013
USA Release: May 3, 2013
Paramount
Rated: USA: PG-13
What if, instead of Bob Parr and his life being destroyed by a brilliant narcissistic inventor from his past like Buddy Pine (who carries a grudge because Mr. Incredible gave him the big Brush-Off), we had Tony Stark and his life being destroyed by a brilliant narcissistic inventor from his past like Aldrich Killian (who carries a grudge because Mr. Incredible, Tony Stark gave him the big Brush-Off)?
We'd have IRON MAN 3!
Really?
Seriously!
In IRON MAN 3, we start with a voice-over by brilliant playboy Tony Stark (Robert Downey Jr.: IN DREAMS, GOTHIKA, IRON MAN [all], SHERLOCK HOLMES, THE AVENGERS) who realizes that he created a demon in his past. One that he had no clue about having created because he was too busy at the time being brilliant playboy Tony Stark.
But now it's a new millennium and Tony has relatively settled down with Pepper Potts (Gwyneth Paltrow: THE TALENTED MR. RIPLEY, SE7EN, SKY CAPTAIN, THE AVENGERS). So when a new terrorist starts terrorizing and rendering the U.S. President (William Sadler: TALES FROM THE CRYPT: DEMON KNIGHT, BORDELLO OF BLOOD, DISTURBING BEHAVIOR, THE GREEN MILE, THE MIST) and his administration impotent, Tony utters a wholesale stupid dare so confoundingly ridiculous that you actually want to see Tony get his ass handed to him by said bad guy.
That happens, Tony realizes that he has - yet again - allowed his ego to overrule his genius, and with this new insight is reminded - yet again - of the value in having a Secret Identity!
So what does this terrorist, The Mandarin (Ben Kingsley: SLIPSTREAM, SPECIES, A SOUND OF THUNDER, SHUTTER ISLAND), do? You'd be surprised.
What does the other bad guy, Aldrich Killian (Guy Pearce: RAVENOUS, MEMENTO, THE HURT LOCKER, PROMETHEUS), who is apparently assisting The Mandarin, do? He's invented this "genetic" ... well I can't call it a cure or anything else positive, so I'll just call it stuff.
Aldrich, fuming for the last 15 years or so because he lost a childishly petty battle of egos with Tony, is pursuing a Scorched-earth style revenge and he doesn't care who gets in the way and dies for it.
So what does Aldrich's genetic stuff do? It turns people into living breathing Black Snake fireworks!
This is so profoundly ridiculous that I won't even go into a !!!SCIENCE MOMENT!!! over it. But between writer Drew Pearce and writer / director Shane Black, somebody must have realized, upon viewing their expensive CGI, that this invention was so absurd that they needed to add a weak caveat:
You turn people into Black Snake fireworks?!?
Aldrich: "Well, not alone. I had help from Tony Stark's ex-lover, Maya (Rebecca Hall: THE PRESTIGE)."
But ... you turn people into Black Snake fireworks?!?
Aldrich: (cough!) "Well, yes. But the point is to help those who have lost their limbs regenerate new ones."
By turning them into Black Snake fireworks?!?
Aldrich: "Ahem. Ah... well, it IS a bit unstable... er..."
That's no excuse!
Aldrich: "Being a Black Snake firework also makes you super strong!"
Oh shut up!
Yes, IRON MAN 3 is sublimely preposterous. Director Jon Favreau was wise enough to jump ship for this one and, fortunately, at no point in the script by writer Drew Pierce and writer / director Shane Black, does it take itself too seriously. And while the merciless Mandarin strikes death with seeming impunity and no fear, such serious scenes are quickly overcome by Pepper Potts' perpetual perkiness and Stark's sundry snark. This movie is facepalm stupid but it's funny enough, and entertaining enough, to be enjoyable.
Don Cheadle (IRON MAN 2) as Colonel James Rhodes is just there: Not really more than that. Paul Bettany (IRON MAN [all], THE AVENGERS) as the voice of Jarvis has a bigger role, but hey! As long as they pay, right?
If you feel humor alone cannot forgive such an otherwise head-smackingly stupid movie (my favorite part is where a henchman says and does exactly what a henchman should say and do in his situation!), you can always watch THE INCREDIBLES. It was both smart AND funny! Which is why we gave it five Shriek Girls.
IRON MAN 3 is just funny, which is why it gets three Shriek Girls. Also, with scripts like this, Robert Downey Jr. earns every penny they pay him.





This review copyright 2013 E.C.McMullen Jr.
E.C. McMullen Jr. is a participant in the Amazon Services LLC Associates Program, an affiliate advertising program designed to provide a means for sites to earn advertising fees by advertising and linking to amazon.com.
LOVE THIS SITE?
Support it when you buy my books
E.C. McMullen Jr.
PERPETUAL
BULLET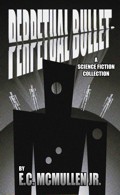 "'Some People' ... may be the standout story in the book."
- John Grant, Infinityplus
WILLOW BLUE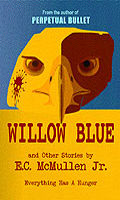 "'Willow Blue' will burrow under your skin and stay there long after you've put the book down."
- Jeffrey Reddick, Creator of
FINAL DESTINATION
IN OTHER BOOKS
E.C. McMullen Jr.'s
short story
CEDO LOOKED LIKE PEOPLE
in the anthology
FEAR THE REAPER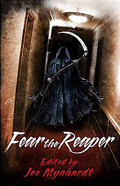 "This Ray Bradbury-esque is one of the most memorable and one of the more original stories I've read in a long time."
- Amazon Review
HORROR 201:
The Silver Scream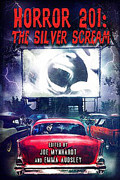 Filmmaker's Guidebook
featuring
RAY BRADBURY,
JOHN CARPENTER,
WES CRAVEN,
TOM HOLLAND,
E.C. McMULLEN Jr.,
GEORGE A. ROMERO,
and many more.
Extensively quoted in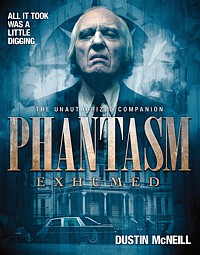 PHANTASM
EXHUMED
The Unauthorized Companion
Robert S. Rhine's
SATAN'S 3-RING
CIRCUS OF HELL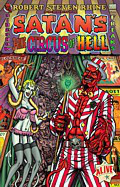 Forward by
GAHAN WILSON &
FEO AMANTE.
Featuring comics by
ALEX PARDEE,
WILLIAM STOUT,
STEVE BISSETTE,
FRANK DIETZ,
JIM SMITH,
FRANK FORTE,
ERIC PIGORS,
MIKE SOSNOWSKI,
OMAHA PEREZ,
DAVID HARTMAN,
STEVEN MANNION,
and more!
Also
IN CINEMA
E.C. McMullen Jr.
Head Production Designer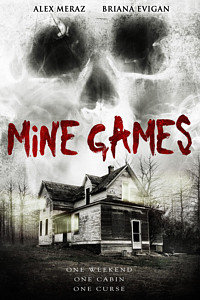 MINE GAMES
(Starring:
JOSEPH CROSS, BRIANA EVIGAN,
ALEX MERAZ)
Dept. head
Special Effects Make-Up
(SFX MUA) and Michael Madsen's stunt double on the movie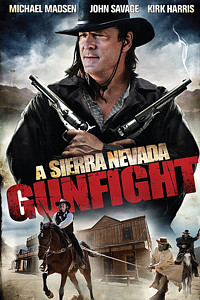 A SIERRA NEVADA GUNFIGHT
(MICHAEL MADSEN & JOHN SAVAGE).
PRODUCTION DESIGNER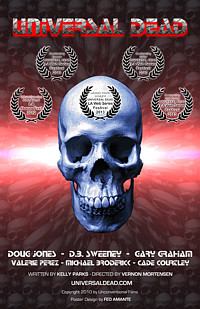 UNIVERSAL DEAD
(DOUG JONES,
D.B. SWEENEY,
GARY GRAHAM)