Review by
E.C.McMullen Jr.

THE HEROIC TRIO

- 1993
USA Release: Nov. 19, 2002
Paka Hill Films / China Entertainment Films
Ratings: Finland: K-16 / Germany: 18 / USA: Unrated
Few movies, precious few in fact, are made so outlandishly madcap as THE HEROIC TRIO. Whether I watch this from the perspective of a Horror movie, an Adventure, or just a Super hero flick, I have never seen a funnier movie of this caliber that starred women in the three lead roles.
The movie companies that would make this style of movie are generally the same ones that would also portray the women as raunchy, fun loving sluts. This can be fun as in the case of Lloyd Kaufman movies (THE TOXIC AVENGER), if only other film makers trying to copy (or even worse, improve) on the Troma films style had an inkling as to what they were doing. They don't.
THE HEROIC TRIO, on the other hand, show sexy skin, but never actually get sexy: they can't be bothered. With a film this fast paced and frenetic, such tired clichés would only bring the film to a dead stop. This movie barely has time to even show any emotion. Things like Love and loss while present, are basically thrown at you as the film speeds by. Catch it while you can, okay, gotta go!
The movie starts us off with Tung Lau (Anita Mui: HEI XIN GUI, HEROIC TRIO 2: The Executioners, BEHEADED 1000) and her husband Inspector Lau (Damien Lau: HEROIC TRIO 2: The Executioners), having to contend with a fopishly inane real estate agent (when Asian movies go for silly characters, there is just no depth to which they will sink) who is trying to sell them a worn out old mansion. The place is a dump. Still, Tung falls in love with the decrepit money pit and they agree to buy it even though it is out in the middle of nowhere.
Ahhh.

But not so far nowhere that an opportunistic car thief won't try to hotwire their auto, parked far below in the driveway. Inspector Lau sees the robber from the third story window, grabs a handy moss covered vine and, swinging like Tarzan through the air, wraps the lower part of the vine around the suspect's throat, hoists the culprit out of the car, all before ever reaching the ground. The real estate agent is stunned as anyone would be. Tung, beamingly proud of her husband, offers by way of explanation "He is a Police Inspector."
Now if you can't visualize the utter zaniness of this scene, I really can't blame you. It is mad Tex Avery cartoonish but with real people. Those who have seen the high flying wire-fight scenes of later movies like THE MATRIX, will understand. THE HEROIC TRIO was made, and making fun of such wild fight moves, back in 1992.
The plot of the movie turns around a mysterious rash of baby kidnappings in the city. No ransom is ever demanded, no terrorist groups ever claim responsibility. The thief, in fact, is invisible. She even has a name: Invisible Woman (Michelle Yeoh: HEROIC TRIO 2: The Executioners)!
The police believe the situation is desperate enough to call for desperate measures. that means contacting the only woman who can save the city: Wonder Woman! This is not the DC comic book heroine that several generations of American and Canadian kids have grown to know. This Wonder Woman reminded me for all the world of Bruce Lee's Kato from THE GREEN HORNET.
Invisible Woman's secret identity is Ching, and she owes her power to The Doctor (James Pak: BIG TROUBLE IN LITTLE CHINA [as James Pax]), who invented the invisible cloak. Invisible Woman serves the forces of evil. This monster of the picture is called Evil Master (presumably so that you won't confuse him with Good Master). What is his nefarious plan? None other than to overthrow the capitalistic communism of China and return control of the country to an Empire! The Evil Master (Yan Yee Kwan) is out to create a new Emperor of China! The villain!
Without any way to bring in the third heroine, Director Johnnie To, simply toss a violent group of bandits into the mix so that they can all be soundly whipped by the wild-as-dynamite Thief Catcher! Thief Catcher kills thieves for bounty and her secret identity is Chat (Maggie Cheung: JI DONG JI XIA, HEROIC TRIO 2: The Executioners), which she doesn't work too hard at keeping a secret. She is the wildest of the wild cards and also the least disciplined. You can't help but love her.
This is insane goofiness, from 3 women who are known in Asia for their mind-bogglingly outrageous physical comedy (they have all starred in Jackie Chan movies). Do yourself a favor and get your mind twisted by THE HEROIC TRIO.

This review copyright 1999 E.C.McMullen Jr.
E.C. McMullen Jr. is a participant in the Amazon Services LLC Associates Program, an affiliate advertising program designed to provide a means for sites to earn advertising fees by advertising and linking to amazon.com.
BUY BOOKS FROM
E.C. McMullen Jr.
WILLOW BLUE


"'Willow Blue' will burrow under your skin and stay there long after you've put the book down."
- Jeffrey Reddick, Creator of
FINAL DESTINATION

PERPETUAL BULLET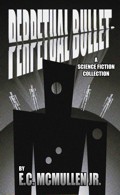 "'Some People' ... may be the standout story in the book."
- John Grant, Infinityplus

IN OTHER BOOKS
E.C. McMullen Jr.'s
short story
CEDO LOOKED LIKE PEOPLE
in the anthology
FEAR THE REAPER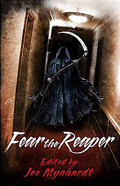 "This Ray Bradbury-esque is one of the most memorable and one of the more original stories I've read in a long time."
- Amazon Review
HORROR 201: The Silver Scream
PAPERBACK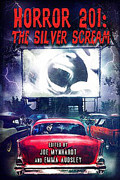 A tome of interviews with
RAY BRADBURY,
JOHN CARPENTER,
WES CRAVEN,
TOM HOLLAND,
E.C. McMULLEN Jr.,
ED NAHA,
GEORGE A. ROMERO, and many more.
Extensively quoted in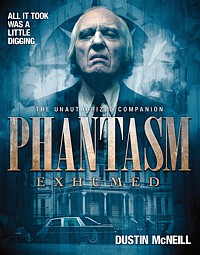 PHANTASM EXHUMED
The Unauthorized Companion

Robert S. Rhine's
SATAN'S 3-RING CIRCUS OF HELL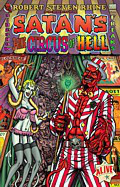 Forward by
GAHAN WILSON,
FEO AMANTE.
Featuring comics by
WILLIAM STOUT,
HILARY BARTA,
STEVE BISSETTE,
SPAIN RODRIGUEZ,
FRANK DIETZ,
JIM SMITH,
TONE RODRIGUEZ,
FRANK FORTE,
ERIC PIGORS,
ALEX PARDEE,
MIKE SOSNOWSKI,
OMAHA PEREZ,
DAVID HARTMAN,
D.W. FRYDENDALL,
SHANNON WHEELER,
VINCENT WALLER,
JACOB HAIR,
NENAD GUCUNJA,
STEVEN MANNION,
NORMAN CABRERA,
and more!
ALSO
IN CINEMA
E.C. McMullen Jr.
HEAD PRODUCTION DESIGNER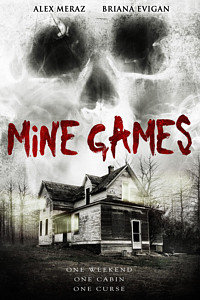 MINE GAMES
(Starring:
JOSEPH CROSS, ALEX MERAZ, BRIANA EVIGAN)