Review by
E.C.McMullen Jr.

SHOULD YOU?


TIP JAR




MIMIC

- 1997
USA Release: AUG! 22, 1997
Dimension Films
Rated: USA: R
When this movie came out in 1997, it was after another movie RELIC was released to amazingly good audience response. This was weird since RELIC was a grade B movie with loads of unintentional laughs. Yet, I have seen RELIC twice because of it's schlocky stupidity. What can I say? I Like that in some Horror movies.
I enjoy MIMIC for another reason. It's pretty good! Unlike RELIC, MIMIC uses a real Science Fiction Story and Real Science to tell its tale.
Mira Sorvino stars as Dr. Susan Tyler. It is almost impossible to find anything written about Mira Sorvino without the writer, male or female, slavering on about her looks - which makes her being cast in this role rather daring. Susan Tyler is a serious character in a serious situation that requires no nudity or sexy clothing. In 1996-97, this role was probably the most serious part Mira was offered. She pulls it off remarkably well, proving that her Oscar was well deserved.
MIMIC starts off with a plague that is killing the children of New York City. It's spread by the city's cockroaches which are nearly impossible to eradicate. Susan Tyler however, thanks to gene splicing, has created a designer insect she calls the Judas Breed. This limited little critter, planted in New York's sewer system, can go anywhere the cockroaches go as it was designed to infiltrate their nests by mimicking them. Once in the presence of cockroaches, it excretes squishy foamy cleansers that kills roaches dead. When the roaches die, then the Judas Breed bug, unable to secrete it's stockpile of poison, will also die.
Now we flash forward a few years. Dr. Susan Tyler and her husband Dr. Peter Mann (Jeremy Northam) are respected and much beloved as the Scientists who saved the children of New York. It's just too damn bad that these wonderful Scientists, with the best of intentions, had to go fooling with Mother Nature. You know and I know that them there designer bugs ain't dead! They've been spending this time a - changin'. We all know what kindsa scary stuff happens in them there New York City sewers!
One day, Dr. Susan Tyler gets a present from a couple of boys who like to go banging around the deep dark tunnels of the subway tracks. They found this huge critter see, and brung it back to Dr. Tyler for burger money. She takes a look at what is clearly the biggest damn insect she has EVER seen, gets all motherly and sez, "Why you're just a baby!" She actually SAYS this, and yet it doesn't dawn on her at that point that if this thing is just a baby, how big are the damn adults? And where the hell are they? And why are those kids so insane to go find more of these things? (Well, they are just kids). So they go back down to the subway tunnels and Merry Mishaps occur.

MIMIC goes to prove that you can have good actors (Mira Sorvino, F. Murray Abraham, Charles Dutton, Giancarlo Giannini), good direction (Guillermo Del Toro: EL ESPINAZO DEL DIABLO, BLADE 2, HELLBOY) good looking critter designs and good production and set designs and STILL have a goofy movie if the script stinks.
And boy does the script Stink!
Script Writer Matt Greenberg (DRAGONSLAYER) is responsible along with co-writer Del Toro. The dialogue between the characters is soap opera melodramatic and the film is crammed with every modern day horror movie cliché. From the creatures skulking around in dark tunnels to idiots going into those dangerous places even after they have been given every warning that they are walking into a trap.
!!!UNFAIR RACIAL CLICHÉ ALERT!!!:
Scratching your head and wondering what I'm talkinig about? Check out THE UNFAIR RACIAL CLICHE ALERT page.
Then check out why MIMIC gets one. Beware though, the URCA has spoilers! URCA/1990s/Mimic.
At the same time, this movie also proves that talented acting and direction can also redeem a movie even with a lousy script.
This movie has real creepiness and genuine scares judging by the shrieks and seat jumping that I witnessed in the theater. Del Toro proves his worth as a director of Horror since he can take mud and turn it into, if not gold, then at least silver. Despite the cornball script, I found MIMIC delivered on the goods. I give it 3 Shriek Girls.

This review copyright 1999 E.C.McMullen Jr.
E.C. McMullen Jr. is a participant in the Amazon Services LLC Associates Program, an affiliate advertising program designed to provide a means for sites to earn advertising fees by advertising and linking to amazon.com.
LOVE THIS SITE?




KEEP IT GOING WHEN YOU BUY MY STUFF!
LOVE THIS SITE?


SUPPORT IT WHEN YOU BUY WORKS FROM


E.C. McMullen Jr.


PERPETUAL BULLET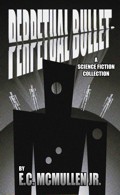 "'Some People' ... may be the standout story in the book."
- John Grant, Infinityplus

WILLOW BLUE


"'Willow Blue' will burrow under your skin and stay there long after you've put the book down."
- Jeffrey Reddick, Creator of
FINAL DESTINATION

IN OTHER BOOKS


E.C. McMullen Jr.'s


short story
CEDO LOOKED LIKE PEOPLE
in the anthology
FEAR THE REAPER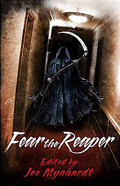 "This Ray Bradbury-esque is one of the most memorable and one of the more original stories I've read in a long time."
- Amazon Review

HORROR 201: The Silver Scream
PAPERBACK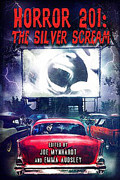 Filmmaker's Guidebook
featuring
RAY BRADBURY,
JOHN CARPENTER,
WES CRAVEN,
TOM HOLLAND,
E.C. McMULLEN Jr.,
ED NAHA,
GEORGE A. ROMERO,
and many more.
Extensively quoted in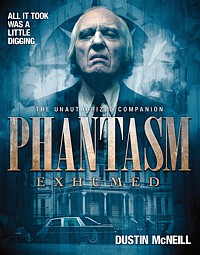 PHANTASM EXHUMED
The Unauthorized Companion
ALSO
IN CINEMA
E.C. McMullen Jr.
HEAD PRODUCTION DESIGNER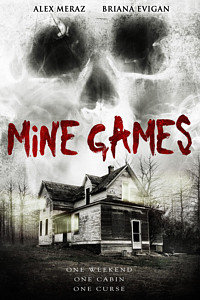 MINE GAMES
(Starring:
JOSEPH CROSS, ALEX MERAZ, BRIANA EVIGAN)

PRODUCTION DESIGNER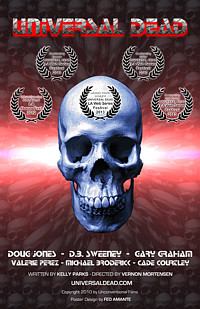 UNIVERSAL DEAD
(Starring:
DOUG JONES, D.B. SWEENEY, GARY GRAHAM)

ART DIRECTOR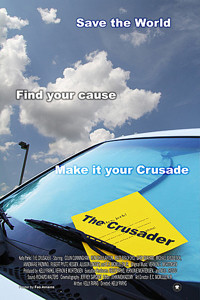 THE CRUSADER
(Starring COLIN CUNNINGHAM, GARY GRAHAM)