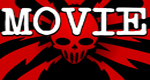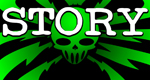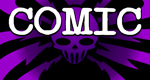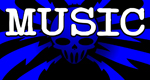 Support This Site

When You Buy My Books
E.C. McMullen Jr.
PERPETUAL
BULLET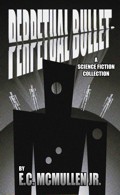 "'Some People' ... may be the standout story in the book."
-

John Grant

, Infinityplus

E.C. McMullen Jr.
WILLOW BLUE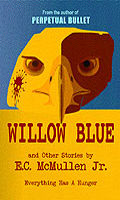 "'Willow Blue' will burrow under your skin and stay there long after you've put the book down."
- Jeffrey Reddick, Creator of
FINAL DESTINATION

IN OTHER BOOKS
E.C. McMullen Jr.'s
short story
CEDO LOOKED LIKE PEOPLE
in the anthology
FEAR THE REAPER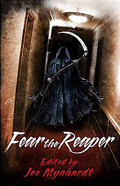 "This Ray Bradbury-esque is one of the most memorable and one of the more original stories I've read in a long time."
- Amazon Review

HORROR 201:
The Silver Scream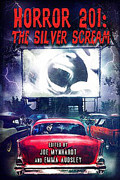 Filmmaker's Guidebook
featuring
RAY BRADBURY,
JOHN CARPENTER,
WES CRAVEN,
TOM HOLLAND,
E.C. McMULLEN Jr.,
GEORGE A. ROMERO,
and many more.

Also
IN CINEMA
E.C. McMullen Jr.
Head Production Designer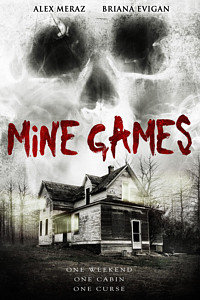 MINE GAMES


(Starring:
JOSEPH CROSS, BRIANA EVIGAN,
ALEX MERAZ)

Dept. head
Special Effects Make-Up
(SFX MUA)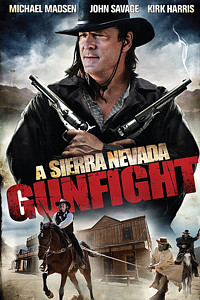 A SIERRA NEVADA
GUNFIGHT
(MICHAEL MADSEN & JOHN SAVAGE).
A cartoon about how to make super humans Super smart?
You are probably thinking of the book trailer from Epiphio Studios, AMPED. Written by Daniel H. Wilson, Amped is another tale in a proud tradition of naturally or artificially created superhumans that has been popular ever since Marvel Comics CAPTAIN AMERICA and X-MEN, and is currently enjoying a resurge through TV shows like HEROES, MISFITS, and ALPHAS.
Not to be confused with Douglas E. Richards' 2012 novel, AMPED.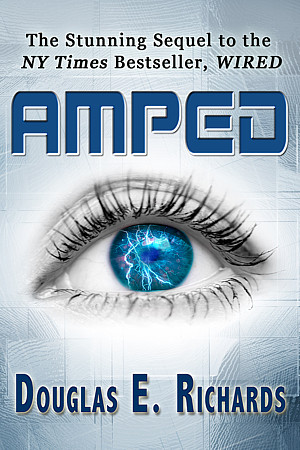 Reading Richards' novel doesn't count as reading Wilson's novel.
Best to buy both. Only way to be sure.
This was Daniel H. Wilson's follow-up novel after ROBOPOCALYPSE. Thanks to the wild success of Daniel's ROBOPOCALYPSE, AMPED was also an instant success. Daniel is riding the wave!
News on AMPED
The First 3 Chapters from Daniel H. Wilson's Thrilling New Novel Amped
First he gave us helpful advice for the robot uprising, then he wrote the robot war novel Robopocalypse. Now Daniel H. Wilson is turning his attention to the plight of cyborgs and posthumans, with his dystopian new novel Amped. And we've got the first three chapters right here!
Continued at io9.
Amped: A Sci-Fi Novel Asks Whether "Transhumans" Would Still Be Human
After years of fighting claims that his artificial limbs grant him an unfair advantage over other runners, South African Oscar Pistorius has a chance to become the first double amputee to compete in the Olympic Games.
What if the debate over enhancement technology that made some people "better than human" went from just one man to a whole population? That's the premise of the latest sci-fi novel from roboticist (and Future Tense contributor) Daniel H. Wilson.
Continued at Slate.
An Interview with Daniel H. Wilson, Author, 'Amped'
Roboticist and writer Daniel H. Wilson is the author of several books, including How to Survive A Robot Uprising, Robopocalypse and, most recently, Amped:
In Amped, people are implanted with a device that makes them capable of superhuman feats. The powerful technology has profound consequences for society, and soon a set of laws is passed that restricts the abilities—and rights—of "amplified" humans. On the day that the Supreme Court passes the first of these laws, twenty-nine-year-old Owen Gray joins the ranks of a new persecuted underclass known as "amps." Owen is forced to go on the run, desperate to reach an outpost in Oklahoma where, it is rumored, a group of the most enhanced amps may be about to change the world—or destroy it.
Continued at Suvudu.
There are more movies at the Feo Amante Theater. Go to NOW SHOWING!
Page copyright 2012 E.C.McMullen Jr.