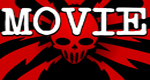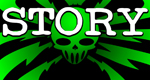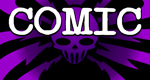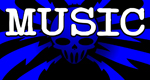 You Support This Site
When You Buy My Books
E.C. McMullen Jr.
PERPETUAL
BULLET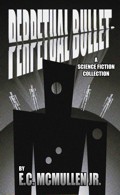 "'Some People' ... may be the standout story in the book."
-

John Grant

, Infinityplus

E.C. McMullen Jr.
WILLOW BLUE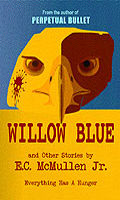 "'Willow Blue' will burrow under your skin and stay there long after you've put the book down."
- Jeffrey Reddick, Creator of
FINAL DESTINATION

IN OTHER BOOKS
E.C. McMullen Jr.'s
short story
CEDO LOOKED LIKE PEOPLE
in the anthology
FEAR THE REAPER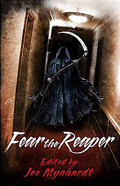 "This Ray Bradbury-esque is one of the most memorable and one of the more original stories I've read in a long time."
- Steve Isaak,
Goodreads

HORROR 201:
The Silver Scream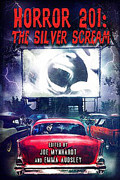 Filmmaker's Guidebook
featuring
RAY BRADBURY,
JOHN CARPENTER,
WES CRAVEN,
TOM HOLLAND,
E.C. McMULLEN Jr.,
GEORGE A. ROMERO,
and many more.



Extensively quoted in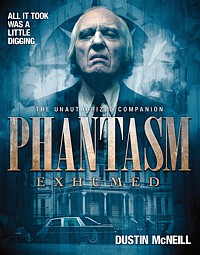 PHANTASM
EXHUMED
The Unauthorized Companion

Robert S. Rhine's
SATAN'S 3-RING
CIRCUS OF HELL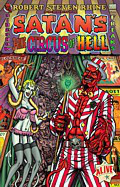 Forward by
GAHAN WILSON &
FEO AMANTE.
Featuring comics by
ALEX PARDEE,
WILLIAM STOUT,
STEVE BISSETTE,
FRANK DIETZ,
JIM SMITH,
FRANK FORTE,
ERIC PIGORS,
MIKE SOSNOWSKI,
OMAHA PEREZ,
DAVID HARTMAN,
STEVEN MANNION,
and more!

And
IN CINEMA


E.C. McMullen Jr.


Head Production Designer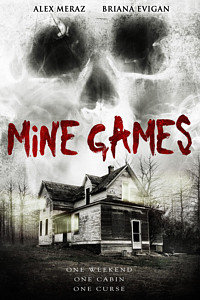 MINE GAMES


(Starring:
JOSEPH CROSS, BRIANA EVIGAN,
ALEX MERAZ)

Dept. head
Special Effects Make-Up
(SFX MUA)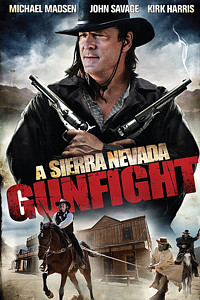 A SIERRA NEVADA
GUNFIGHT
(MICHAEL MADSEN & JOHN SAVAGE).

Production Designer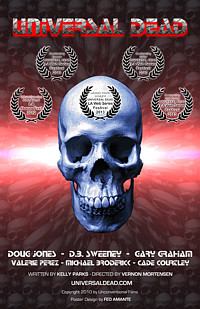 UNIVERSAL DEAD
(DOUG JONES,
D.B. SWEENEY,
GARY GRAHAM)

ART DIRECTOR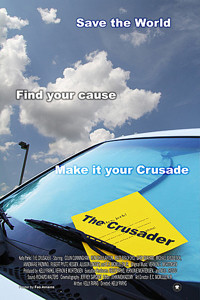 THE CRUSADER
(COLIN CUNNINGHAM,
GARY GRAHAM)
ATAQUE DE PÁNICO!

I'D APPRECIATE IT


TIP JAR




ATAQUE DE PÁNICO! (Panic Attack!)

- 2009
By Fede Alvarez
A kid is playing with toy robots. Then giant robots come out of the fog and attack a city.
ATAQUE DE PÁNICO! (Panic Attack!)
on Wikipedia.
YouTube short lands budding director $30M movie deal
A budding filmmaker from Uruguay, whose low-budget alien invasion short became a viral video hit, has landed a $30-million US movie deal in Hollywood.
Continued at CBC.
Fede, who began this movie in 2006, was inspired by both Steven Spielberg's WAR OF THE WORLDS, and this short film from 2004, TYRANTS FROM AFAR (Geweldenaren van Ver).
Fede Alvarez Talks 'Panic Attack!'
By Bill Desowitz
Last November, Fede Alvarez went from being an obscure Uruguayan filmmaker to an overnight sensation after uploading his $300 short to YouTube about a massive robot invasion of Montevideo. The apocalypse went viral (it currently has around 6 million hits), Hollywood came calling and before he knew it, Alvarez had a seven-figure deal to direct a $30 million feature for Sam Raimi's Ghost House Pictures. The 31-year-old explains how he did it and updates us on his proposed feature.
Bill Desowitz: Congratulations on your great success with the short. What's the latest with the feature?
Continued at AWN.

Panic Attack Director Federico Alvarez Lands a Film at Ghost House
The web can do wonders for your career. Film Junk is reporting (translated from El Pais) that Uruguayan filmmaker Federico Alvarez, who unleashed his hugely popular short film Panic Attack (watch it right here) a few weeks ago online, has landed a directing gig at Sam Raimi's Ghost House Pictures.
Continued at FirstShowing.
Here is Fede's short prior to VFX or music,
So Fede Alvarez made this exciting short Science Fiction Horror Thriller movie, right?
Interview after interview, Fede talks about wanting to make Science Fiction Thrillers, right?
Sam Raimi's Ghost House Pictures whisked him away to Hollywood to recreate his short into a feature length Science Fiction Thriller, right?
So what are the two movies that Sam Raimi had Fede work on first?
Supernatural Horror.
Good going there, Sam. That's really working for you at the box office, is it? Well I guess not, because now it's over ten years later and, despite the wave of Big Horror SciFi monster movies during this ten years*, Rami utterly, repeatedly missed the boat as he guided a man who likely could have knocked it out of the park.
* ignited by Gareth Edwards' ultra low budget movie, MONSTERS.
Gareth went on to direct big budget GODZILLA (2014 -$160,000,000 budget), a smash hit after a string of Godzilla failures. Then, at a time when the Star Wars franchise was wobbling and uncertain, Gareth was tapped to direct mega-budget Rogue One: A Star Wars story (2016 - $200,000,000). It too became a smash hit. Gareth's career is still soaring.
TANGENT: I'm aware of CLOVERFIELD from the year before and how much better box office it did. I know we could have a debate on which was more influential, the Hollywood studio blockbuster or the home-made low-budget that came out of nowhere, but this page is about Fede.
UPDATE -
As of 2021, Alvarez is no closer to making a PANIC ATTACK feature than he was before he met Raimi, and is stuck making Sam's vanity projects like low budget remake EVIL DEAD (2013 - $17,000,000 budget), DON'T BREATHE (2016 - $9,000,000 budget), as well as remakes like GIRL IN THE SPIDER'S WEB, a DON'T BREATHE sequel, and still another remake of THE TEXAS CHAINSAW MASSACRE.
At least you're working in the feature film biz, Fede. More than that, you shine! Yet I really hope your dreams come true. Like Spielberg, you've proven yourself in the trenches and deserve better.
There are more movies at the Feo Amante Theater. Go to NOW SHOWING!
This review copyright 2011 E.C.McMullen Jr.