THE OTHER WOMAN

SHOULD YOU?


TIP JAR




THE OTHER WOMAN

- 1982
By Ray Parker Jr.
from the album, The Other Woman

Ray Parker Jr.

official website



What is that video with the black guy falling in love with a vampire and then cheating on her? It happens in a graveyard and castle?

You're likely thinking of Ray Parker Jr.'s THE OTHER WOMAN from his album of the same name. While the album cover is as hotel lobby sedate as possible, the song praising the life of an unabashed rake, as well as the Horror comedy music video is a whole other story that broke fresh ground (and rumored to have been banned from MTV) for its portrayal of interracial couples.
Speaking of Horror comedy, Ray went on to sing the lead song for the hit Horror comedy, GHOSTBUSTERS.
Ray was later sued by Huey Lewis of Huey Lewis and the News for plagiarism. Huey claimed that certain parts of Ray's song, Ghostbusters, were lifted from his own song, I Want A New Drug. While the two songs bear an uncanny resemblance to each other, the lawsuit itself (the case was settled out of court) seemed odd considering that talk of the time was that the bass line in Huey's song bore more than mere passing resemblance to M's hit song, Pop Muzik, released five years earlier (go HERE for a side by side comparison of the three songs).

Ray's music and popularity continued on throughout the 1980s and early 1990s, seemingly unphased by the suit and accusation.
THE OTHER WOMAN
Oh yeah
I'm in love with the other woman
My life was fine (Yes it was)
Till she blew my mind
Aw shucks, I'm just the average guy
I fooled around a little on the side
Never thought it would amount to much
Never met a girl who's love was so tough
Who'd a thought a one night stand
Could turn into such a hot romance
Mm, when she did it to me
I slipped and fell in
I'm in love with the other woman
My life was fine (Yes it was)
Till she blew my mind
Now I know the rules of the games
You hit it once then break away clean
I should have never gone back, I know
But I had to have just a little bit more
My friends laugh but that's alright
I may be a fool but I know what I like
Now I hate to have to cheat
But it feels better when I sneak
I'm in love with the other woman
My life was fine (Yes it was)
Till she blew my mind
Somebody help me
I'm in love with the other woman
My life was fine (Yes it was)
Till she blew my mind
Oh this affair is unique
All my life I never met such a freak
She keeps me goin' strong for so long
When I get home it's all gone
Makes me wanna grab my guitar
And play with it all night long
I'm in love with the other woman
My life was fine (Yes it was)
Till she blew my mind
Tell me, has anybody else out there
Ever fell in love with the other woman
Oh with the other woman
Say I'm in love with the other woman
With the other woman, with the other woman
I'm in love, sure 'nough in love
Written by Ray Erskine Parker
Copyright © Warner/Chappell Music, Inc, Universal Music Publishing Group
Official website of Ray Parker Jr..

Ray Parker Jr.'s page at Wikipedia.
There are more movies at the Feo Amante Theater. Go to NOW SHOWING!

Page Copyright 2011 E.C.McMullen Jr.
E.C. McMullen Jr. is a participant in the Amazon Services LLC Associates Program, an affiliate advertising program designed to provide a means for sites to earn advertising fees by advertising and linking to amazon.com.
BUY BOOKS FROM
E.C. McMullen Jr.
WILLOW BLUE


"'Willow Blue' will burrow under your skin and stay there long after you've put the book down."
- Jeffrey Reddick, Creator of
FINAL DESTINATION

PERPETUAL BULLET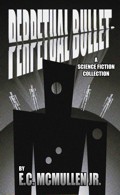 "'Some People' ... may be the standout story in the book."
- John Grant, Infinityplus

IN OTHER BOOKS
E.C. McMullen Jr.'s
short story
CEDO LOOKED LIKE PEOPLE
in the anthology
FEAR THE REAPER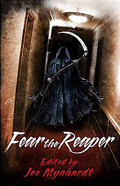 "This Ray Bradbury-esque is one of the most memorable and one of the more original stories I've read in a long time."
- Amazon Review
HORROR 201: The Silver Scream
PAPERBACK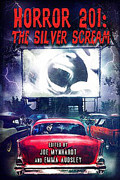 Filmmaker's Guidebook
featuring
RAY BRADBURY,
JOHN CARPENTER,
WES CRAVEN,
TOM HOLLAND,
E.C. McMULLEN Jr.,
ED NAHA,
GEORGE A. ROMERO,
and many more.
Extensively quoted in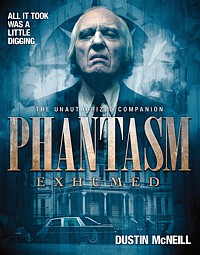 PHANTASM EXHUMED
The Unauthorized Companion

Robert S. Rhine's
SATAN'S 3-RING CIRCUS OF HELL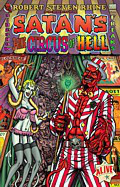 Forward by
GAHAN WILSON,
FEO AMANTE.
Featuring comics by
WILLIAM STOUT,
HILARY BARTA,
STEVE BISSETTE,
SPAIN RODRIGUEZ,
FRANK DIETZ,
JIM SMITH,
TONE RODRIGUEZ,
FRANK FORTE,
ERIC PIGORS,
ALEX PARDEE,
MIKE SOSNOWSKI,
OMAHA PEREZ,
DAVID HARTMAN,
D.W. FRYDENDALL,
SHANNON WHEELER,
VINCENT WALLER,
JACOB HAIR,
NENAD GUCUNJA,
STEVEN MANNION,
NORMAN CABRERA,
and more!