Review by
Paul V. Wargelin
A NIGHTMARE ON ELM STREET 3: The Dream Warriors - 1987
New Line Cinema


Rated: Australia, USA: R / Finland: K-18 / France: -12 / Germany, Norway, UK: 18 / Sweden: 15
The return of Freddy Krueger creator, Wes Craven (
A NIGHTMARE ON ELM STREET, SCREAM
), and the original film veterans Heather Langenkamp and John Saxon in this third installment of the series helps elevate
A NIGHTMARE ON ELMSTREET 3: The Dream Warriors
into a better sequel than its predecessor (
the much maligned A NIGHTMARE ON ELM STREET 2: Freddy's Revenge
). But Craven's minimal role as co-screenwriter is felt from first frame to last as the horrors from the first film are replaced by comic book swashbuckling.
Hardly surprising now considering the film's director is Chuck Russell (THE MASK, ERASER), who also co-wrote the screenplay with Craven, Frank Darabont (the critically-acclaimed writer/director of THE SHAWSHANK REDEMPTION and THE GREEN MILE), and Bruce Wagner (WILD PALMS [TV]).
It's been six years since the events in the first film. Kristen Parker (Patricia Arquette; STIGMATA, BRINGING OUT THE DEAD) is Freddy's latest target, and her nightmares have driven her to a suicide attempt (or was it Freddy who slashed her wrists?). Placed in a hospital for troubled teens, she meets with fellow haunted insomniacs who are a mixed batch of Breakfast Club-style teens typical of late 80s movies. There's basket case/junkie Taryn (Jennifer Rubin; BAD DREAMS, SCREAMERS); obnoxious wise guy Phillip (Bradley Gregg; STAND BY ME, FIRE IN THE SKY); stereotypical black bad ass Kincaid (Ken Sagoes; PROJECT X, ROSEWOOD); uppity actress wanna-be Jennifer (Penelope Sudrow: DEAD MAN WALKING [1987]); Dungeons & Dragons geek Will (Ira Heiden; ELVIRA: MISTRESS OF THE DARK); and mute, lovesick Joey (Rodney Eastman).
They're all under the care of Dr. Neil Gordan (Craig Wasson; GHOST STORY, BODY DOUBLE), and Dr. Elizabeth Simms (Priscilla Pointer; CARRIE, TWILIGHT ZONE: THE MOVIE). The psychiatrists make little to no headway with their charges until Nancy Thompson (Langenkamp; A NIGHTMARE ON ELM STREET, Wes Craven's NEW NIGHTMARE), now a grad student in psychiatry, arrives on the scene. And with her comes the identity of their tormentor, Freddy Krueger (Robert Englund, DEAD & BURIED, URBAN LEGENDS, STRANGELAND, PYTHON), returned from the dead to kill off the last of the Elm Street children, whose parents were responsible for burning him alive.
But this time, the would-be-victims have an advantage. While sleeping, Kristen has the ability to bring other dreamers into her nightmares. Under Nancy's direction, the teens form a super-powered dream team, capable of fighting Freddy on his own turf - and hopefully destroying him.
In the waking world, Neil has been contacted by the mysterious Sister Mary Helena (Nan Martin), who reveals to him the details of Freddy's disturbing past, and instructs him that to destroy Freddy, his body must be buried in holy ground. Nancy's father, Lt. Donald Thompson (John Saxon; BLACK CHRISTMAS, A NIGHTMARE ON ELM STREET, WES CRAVEN'S NEW NIGHTMARE), is the only person who knows where Freddy's corpse is - and his attitude, as carried over from the first film, remains one of disbelief.
The many contributing writers explains why there's so much going on in this film. The basic premise is what drew me in the first time I saw it, but unfortunately, the film never lives up to expectations. The Dream Warriors never face Freddy as a team. They are separated and dispatched one at a time without too much of a struggle despite their dream powers.
The film also suffers from its stereotypical teen characters, as well as that of the closed-minded Dr. Simms. Watching her banter with her patients and undermine the efforts of Nancy and Neil makes one wonder how she got a job working with adolescents to begin with. That being said, the screenplay still manages to give its many characters a defining trait - Kristen paints gruesome works of art, Jennifer burns herself with cigarettes, and Phillip builds marionettes.
Loaded with imaginative visual and special effects including Ray Harryhausen-type scenes featuring a claymation marionette and a skeleton, as well as Freddy utilizing such objects as a television set and a bathroom sink to strike at his victims, A NIGHTMARE ON ELM STREET 3: The Dream Warriors earns three shriek girls.

This review copyright 2000 E.C.McMullen Jr.
E.C. McMullen Jr. is a participant in the Amazon Services LLC Associates Program, an affiliate advertising program designed to provide a means for sites to earn advertising fees by advertising and linking to amazon.com.
LOVE THIS SITE?




SHOW YOUR SUPPORT WHEN YOU BUY MY STUFF!
LOVE THIS SITE?


SUPPORT IT WHEN YOU BUY WORKS FROM


E.C. McMullen Jr.


WILLOW BLUE


"'Willow Blue' will burrow under your skin and stay there long after you've put the book down."
- Jeffrey Reddick, Creator of
FINAL DESTINATION

PERPETUAL BULLET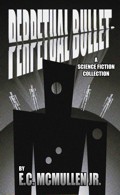 "'Some People' ... may be the standout story in the book."
- John Grant, Infinityplus

IN OTHER BOOKS


E.C. McMullen Jr.'s


short story
CEDO LOOKED LIKE PEOPLE
in the anthology
FEAR THE REAPER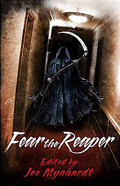 "This Ray Bradbury-esque is one of the most memorable and one of the more original stories I've read in a long time."
- Amazon Review

HORROR 201: The Silver Scream
PAPERBACK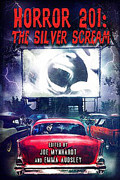 Filmmaker's Guidebook
featuring
RAY BRADBURY,
JOHN CARPENTER,
WES CRAVEN,
TOM HOLLAND,
E.C. McMULLEN Jr.,
ED NAHA,
GEORGE A. ROMERO,
and many more.
Extensively quoted in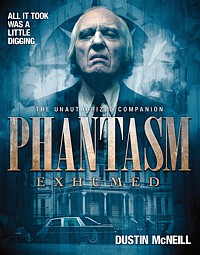 PHANTASM EXHUMED
The Unauthorized Companion

Robert S. Rhine's
SATAN'S 3-RING CIRCUS OF HELL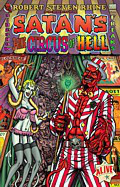 Forward by
GAHAN WILSON,
FEO AMANTE.
Featuring comics by
WILLIAM STOUT,
HILARY BARTA,
STEVE BISSETTE,
SPAIN RODRIGUEZ,
FRANK DIETZ,
JIM SMITH,
TONE RODRIGUEZ,
FRANK FORTE,
ERIC PIGORS,
ALEX PARDEE,
MIKE SOSNOWSKI,
OMAHA PEREZ,
DAVID HARTMAN,
D.W. FRYDENDALL,
SHANNON WHEELER,
VINCENT WALLER,
JACOB HAIR,
NENAD GUCUNJA,
STEVEN MANNION,
NORMAN CABRERA,
and more!
ALSO
IN CINEMA
E.C. McMullen Jr.
HEAD PRODUCTION DESIGNER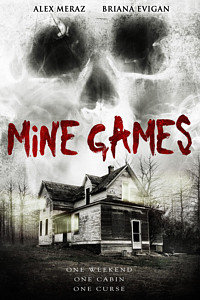 MINE GAMES
(Starring:
JOSEPH CROSS, ALEX MERAZ, BRIANA EVIGAN)

PRODUCTION DESIGNER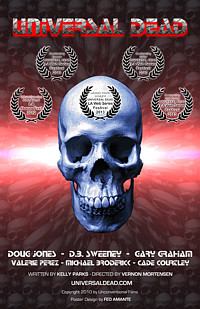 UNIVERSAL DEAD
(Starring:
DOUG JONES, D.B. SWEENEY, GARY GRAHAM)

ART DIRECTOR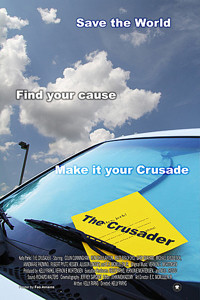 THE CRUSADER
(Starring COLIN CUNNINGHAM, GARY GRAHAM)