FRANKENSTEIN CHANGES EVERYTHING
My theory is this: regardless of the movie poster's imagery or logline, if I change nothing else but add Frankenstein to the title, it will radically change the viewing audience's concept of the movie.
Despite how contrary the rest of the imagery and wording may seem to FRANKENSTEIN, it will feed into the the viewer's altered perception of the movie instead of clash with it.
Today's example, 2018's SUPERFLY.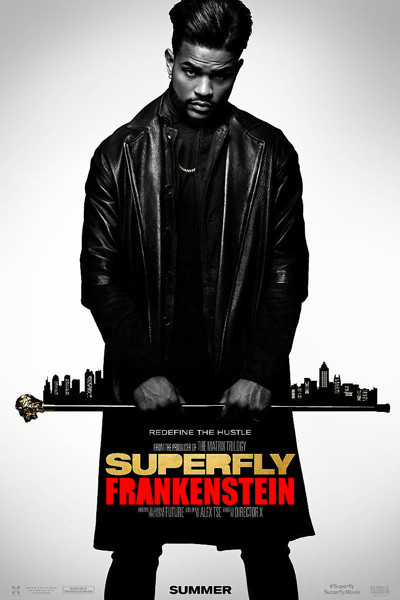 Satire Copyright 2018 by E.C.McMullen Jr.
E.C. McMullen Jr. is a participant in the Amazon Services LLC Associates Program, an affiliate advertising program designed to provide a means for sites to earn advertising fees by advertising and linking to amazon.com.