Review by
E.C.McMullen Jr.

SHOULD YOU?


TIP JAR




THE LOST BOYS

- 1987
USA Release: July 31, 1987
Vidmark, Vestron Video, Warner Bros.
Ratings: Australia: M / Finland: K-14 / Norway, Sweden, UK: 15 / USA: R
1985, 1986, 1987. The reason these years mean something in horror and to the subgenre of Vampire horror is because in these three years, three movies changed the face of the way vampires looked.
When actor Max Shrek loomed into the monochrome theaters of the silent era, his Vampire - NOSFERATU (1922) - was a grotesquerie more in keeping with the visage Bram Stoker described in his book, Dracula.
Lon Chaney played a vampire as well, one that was just as hideous with an entire mouth filled with serrated teeth. These appearances came and went without setting a fashion among horror movies. But when Bela Lugosi, with his incredibly intense stare and Slavic good looks came across in the early talkies and finally gave voice to DRACULA (1931), he changed the way we thought of Vampires for the next 45 years. From then on vampires would be handsome or beautiful and above all, seductive.
When FRIGHT NIGHT came out in 1985 it starred Chris Sarandon who was more than able to portray a modern day vampire as suburban stud. But that was only when he was in his human guise. When the fangs came down, Sarandon's face transformed into a feral cast, with rubber appliances that gave him a wilder, animalistic appearance. Though FRIGHT NIGHT never made the kind of splash among audiences that Lugosi's DRACULA did, the idea of that primal, evil face took hold in the hearts of Hollywood film makers and was soon made into the stuff of legend.
The following year VAMP followed suit with the glowing eyes and the evil features. The year after that came THE LOST BOYS and the look of the new age took permanent hold. Vampire movies since, from INTERVIEW WITH THE VAMPIRE to BUFFY THE VAMPIRE SLAYER all use the intense glowing eyes and the facial makeup ranging anywhere from a mild animal look to upturned bat faced features. THE LOST BOYS made that look popular among audiences because it was such a popular movie. It starred new young actors, none of which belonged to the then aging Hollywood "Brat Pack".
The movie starts out so very cool with a song called "Cry Little Sister". The audience soars across an evening ocean, toward shore and past it. Somewhere inland, we find a group of partiers around a campfire and to their terrified screams, we swoop down on them.
The next scene has a Mother (Dianne Wiest: EDWARD SCISSORHANDS) and her two sons Michael (Jason Patric: AFTER DARK MY SWEET, FRANKENSTIEN UNBOUND) and Sam (Corey Haim: SILVER BULLET, WATCHERS, WITHOUT MALICE) tiredly travelling in a car toward a beach town called San Lucas. Welcome to San Lucas says the billboard and someone has spray painted the motto "Murder Capital Of The World". As the opening credits roll we hear Echo and The Bunnymen do a cover of The Doors "People Are Strange". Two great openings in the first ten minutes. From here on we are hooked and it would take a major screw-up to ruin this film.
That screw-up never comes thanks to a great ensemble of Writer, Director, Actors and make-up effects. The gathering is so inspired that kudos must go to Producer Harvey Bernhard (all of THE OMEN movies, THE BEAST WITHIN) as well as Casting Director Marion Dougherty (BATMAN, GREMLINS 2) who, it must also be mentioned, holds the record for having successfully cast Mel GIbson in the most movie roles. From the story to the direction to the acting to the score, everything was tight and THE LOST BOYS, made on the cheap and with a cast of unknowns and character actors, became the surprise hit of the summer. Even better: it was never ruined by a sequel!
THE LOST BOYS was not a comedy yet had many comedy aspects. It never took itself too seriously but it didn't make fun of itself either. The scary moments, when they come, convey the real horror of life and death without mocking it.
While not a great film, THE LOST BOYS is great movie making that was fully aware of their audience. It plays to us without ever pandering to us and that kind of entertainment gets four Shriek Girls.

This review copyright 2003 E.C.McMullen Jr.
E.C. McMullen Jr. is a participant in the Amazon Services LLC Associates Program, an affiliate advertising program designed to provide a means for sites to earn advertising fees by advertising and linking to amazon.com.
LOVE THIS SITE?


SUPPORT IT WHEN YOU BUY WORKS FROM


E.C. McMullen Jr.


WILLOW BLUE


"'Willow Blue' will burrow under your skin and stay there long after you've put the book down."
- Jeffrey Reddick, Creator of
FINAL DESTINATION

PERPETUAL BULLET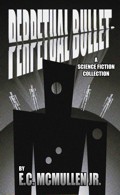 "'Some People' ... may be the standout story in the book."
- John Grant, Infinityplus

IN OTHER BOOKS


E.C. McMullen Jr.'s


short story
CEDO LOOKED LIKE PEOPLE
in the anthology
FEAR THE REAPER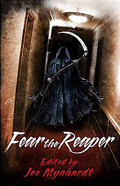 "This Ray Bradbury-esque is one of the most memorable and one of the more original stories I've read in a long time."
- Amazon Review

HORROR 201: The Silver Scream
PAPERBACK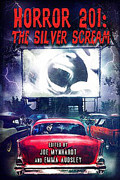 Filmmaker's Guidebook
featuring
RAY BRADBURY,
JOHN CARPENTER,
WES CRAVEN,
TOM HOLLAND,
E.C. McMULLEN Jr.,
ED NAHA,
GEORGE A. ROMERO,
and many more.
Extensively quoted in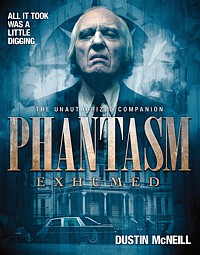 PHANTASM EXHUMED
The Unauthorized Companion

Robert S. Rhine's
SATAN'S 3-RING CIRCUS OF HELL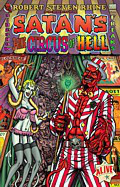 Forward by
GAHAN WILSON,
FEO AMANTE.
Featuring comics by
WILLIAM STOUT,
HILARY BARTA,
STEVE BISSETTE,
SPAIN RODRIGUEZ,
FRANK DIETZ,
JIM SMITH,
TONE RODRIGUEZ,
FRANK FORTE,
ERIC PIGORS,
ALEX PARDEE,
MIKE SOSNOWSKI,
OMAHA PEREZ,
DAVID HARTMAN,
D.W. FRYDENDALL,
SHANNON WHEELER,
VINCENT WALLER,
JACOB HAIR,
NENAD GUCUNJA,
STEVEN MANNION,
NORMAN CABRERA,
and more!
ALSO
IN CINEMA
E.C. McMullen Jr.
HEAD PRODUCTION DESIGNER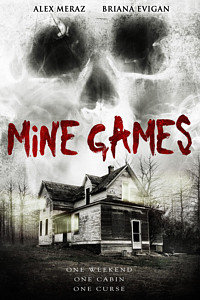 MINE GAMES
(Starring:
JOSEPH CROSS, ALEX MERAZ, BRIANA EVIGAN)

PRODUCTION DESIGNER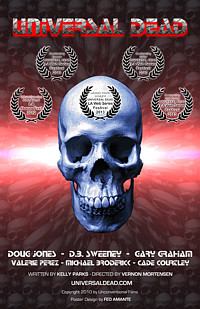 UNIVERSAL DEAD
(Starring:
DOUG JONES, D.B. SWEENEY, GARY GRAHAM)

ART DIRECTOR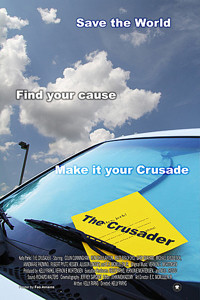 THE CRUSADER
(Starring COLIN CUNNINGHAM, GARY GRAHAM)