Review by
E.C.McMullen Jr.

THE GHOST OF FRANKENSTEIN

- 1942
USA Release: March 13, 1942
Universal Picture
Rated: USA: N/A
By the third sequel, GHOST OF FRANKENSTEIN, released three years after the last, Boris Karloff turned in his flat top and pursued his white hot career on other cinema ventures.
Exit Boris, enter Universal Picture go-to guy, Lon Chaney Jr. (all the Universal Pictures Wolf Man movies until his death) as a doughy-er version of the creature.
Bela Lugosi (DRACULA [1931], WHITE ZOMBIE, THE HUMAN MONSTER, THE DEVIL BAT, SON OF FRANKENSTEIN, THE WOLF MAN, THE CORPSE VANISHES) reprised his role as an even more damaged Ygor. Lionel Atwell (DOCTOR X, THE VAMPIRE BAT, MYSTERY OF THE WAX MUSEUM, SON OF FRANKENSTEIN, MAN MADE MONSTER, FRANKENSTEIN MEETS THE WOLF MAN, THE STRANGE CASE OF DOCTOR Rx, NIGHT MONSTER, HOUSE OF FRANKENSTEIN, HOUSE OF DRACULA) returned and super popular newcomers to the franchise, Cedric Hardwick (THE GHOUL, THE HUNCHBACK OF NOTRE DAME, THE INVISIBLE MAN RETURNS, SUSPICION, INVISIBLE AGENT, THE LODGER, THE PICTURE OF DORIAN GRAY, LURED, ROPE, THE UNKNOWN) and Ralph Bellamy (ELLERY QUEEN: MASTER DETECTIVE, THE WOLF MAN, SOMETHING EVIL, NIGHTMARE IN BADHAM COUNTY, THE CLONE MASTER) entered the scene.
The former town of Goldschtatt, renamed Frankenstein, is in an uproar. Despite the death of the creature in the sulfur pit; despite Ygor getting riddled with bullets by Baron Wolf von Frankenstein, the villagers believe both may still be alive. The only way to rid the village of its burden is to burn down Castle Frankenstein!
Well, Wolf gave it to them to do what they will, so why not?
Ygor tries to fight off the angry villagers but they succeed in blowing up part of the castle - which only serves to blast forth the sulphurous rock that contained the creature. That doesn't make any sense because the castle laboratory was a separate building from Castle Frankenstein and a long way off. Anyway, one thing leads to another and Ygor (Bela Lugosi) escapes with the creature to another country.
Speaking of other places, at a large building with a sign that reads Ludwig Frankenstein MD, Disease of the Mind, a bit of surgery is underway. The doctors have successfully removed a living human brain, operated on it, and successfully put it back. And that's just the first step! Pretty damn brilliant I'd say!
Dr. Ludwig Frankenstein (Cedric Hardwicke) is congratulated by Doctor Bohmer (Lionel Atwell) and Doctor Kettering (Barton Yarborough: I LOVE A MYSTERY, THE UNKNOWN), but he isn't finished yet. He has the driving nature of all Frankensteins and believes there is still more work, more research, left to do!

That said, he openly shares the credit with Bohmer, whose research he has merely built upon. Privately Bohmer reviles both himself and Frankenstein. There is talk of an error he made that brought him down. A time when he was the master and Frankenstein but a pupil. Bohmer is bitter, jealous, and vengeful, but lacks a target (other than himself).
Ygor and the creature walk into town in broad daylight. The results among the villagers are expected.
Back at the hospital, Town Prosecutor Eric (Ralph Bellamy) meets with his girlfriend Elsa (Evelyn Ankers: HOLD THAT GHOST, THE WOLF MAN, SHERLOCK HOLMES AND THE VOICE OF TERROR, CAPTIVE WILD WOMAN, THE MAD GHOUL, WEIRD WOMAN, THE INVISIBLE MAN'S REVENGE, THE FROZEN GHOST), but is really there to see her father, Ludwig. Eric asks Ludwig to come and see the madman they have locked up in the village jail. Ludwig promises to go as soon as he finishes up his work.
Right after Eric leaves, Ygor pays a visit to Ludwig. Ludwig is the young brother of Wolf (though in his forties by this time - and looking a lot older). Ygor blackmails Ludwig into retrieving the monster from jail, bringing him to his house, and curing him of his ails and weakness. It's a lot to ask and Ygor's wedge - "I'll tell everyone that you're a Frankenstein!" - is pretty damn weak.
None the less, Doctor Ludwig von Frankenstein goes to see the creature for himself. The creature smiles, recognizing him, which is odd because Ludwig has zero presence in any of the first three movies and Ludwig has already said he was never there. Ludwig verifies that he's never seen the creature before (which is true), which makes the creature angry and he tears free of his bonds. Ygor outside, expecting trouble, plays music on his handmade horn, which directs the creature to his escape in Ygor's waiting horse drawn buck board.
That stormy night, Elsa goes into her father's study and begins reading the journal of Doctor Henry Frankenstein. How the hell Ludwig got it is anyone's guess, since it should have been destroyed many times over.
The movie takes us through a series of montage flashbacks, interspersing actor Colin Clive as Frankenstein, with new cut scenes of Lon Chaney Jr. as the creature he created. Yeah, good luck with that! No one was ever going to forget Boris Karloff!
Ygor and the creature make a sneaky kidnap attempt on Elsa, but it doesn't work. So the varmint up and knocks the front door in and goes on a rampage that even Ygor can't contain.
Now the building is, after all, a place where doctors deal with mentally deranged, potentially dangerous people and it is built with a few tricks and traps. Dr. Frankenstein tricks Ygor and the creature and traps them in a room where he seals them off and gasses them to sleep, saving his daughter Elsa and the rest of the hospital staff.
Unlike Henry and his son Wolf, Ludwig seeks only to destroy the creature. That is, until he is visited by the ghost of his father. After an inspiring conversation, Ludwig has a change of heart and we're back to the races again.
Ludwig is going to replace the creature's brain with the dead Doctor Kettering. This doesn't sit well with Ygor but he has no say in the matter. Did Ygor really think his thin blackmail plot would work?
The creature wants to die but cannot. Ygor doesn't want his friend to die, but if he must, why not put Ygor's brain into the monster's body? Then Ygor's will have a healthy strong body again!
Yeah, Ludwig isn't falling for that one.
On the other hand, Ygor hasn't survived so much and so long by being a complete doofus. He is sly and cunning and notes Doctor Bohmer's bitterness and jealousy of his former pupil's success. So Ygor works on Bohmer's suppressed anger: promising money, power, everything he could want, if only he transplants Ygor's brain into the creature. Ygor will be his super friend, do his bidding, and together they'll show the world!
Erle C. Kenton (ISLAND OF LOST SOULS, HOUSE OF FRANKENSTEIN, HOUSE OF DRACULA, THE CAT CREEPS) had been directing for 25 years when the franchise was handed over to him. And yet, working from a screenplay by Writer Scott Darling (THE MYSTERY OF MR. WONG, WEIRD WOMAN), based in turn on a story by Eric Taylor (BLACK FRIDAY, ELLERY QUEEN: MASTER DETECTIVE, THE BLACK CAT, PHANTOM OF THE OPERA [1943], HOUSE OF DRACULA, DICK TRACY [1945], THE SPIDER WOMAN STRIKES BACK), he was the first director of the franchise to misfire.

So many changes - unnecessary ones - took place in this movie. The first two sequels largely stayed with the first movie, the only change being the welcome addition of Ygor. Ludwig and his entire connection to the franchise weren't needed. We already had the son Peter who could have grown up into the story and added a whole new page to the mythos. That would have made sense and preserved the arc. We also didn't need Ygor again or this specific creature. If Peter made a new creature then a new actor playing the role would not have been out of place.
True, it's useless to moan and groan about it this long after the fact, but you and I both know how deeply Hollywood is diseased by CRAP (Cinema Remake Activity Psychosis), and FRANKENSTEIN has had plenty already! A really good reboot of the franchise would be welcome. Also I think Mary Wollenstonecraft Shelley's legacy deserves it.
As for THE GHOST OF FRANKENSTEIN...
We're tediously back to the well yet again when Ludwig puts his ethics aside for personal glory, and risks everything in pursuit of his scientific passions and restoring the good name of Frankenstein. And of course, he loses control over the situation he thought he'd have. And of course, the villagers will be up in arms again. For those whose highest expectations were based on the simplest desire to see all the template tropes repeated and the creature go on a rampage, they'll get that (I'm not judging you, I love watching GODZILLA tear ass through a city - in small doses). For those whose expectations were raised by the previous three movies, THE GHOST OF FRANKENSTEIN is the least of the four.
Three Shriek Girls.

This review copyright 2012 E.C.McMullen Jr.
E.C. McMullen Jr. is a participant in the Amazon Services LLC Associates Program, an affiliate advertising program designed to provide a means for sites to earn advertising fees by advertising and linking to amazon.com.
LOVE THIS SITE?
Support it when you buy from
E.C. McMullen Jr.
PERPETUAL BULLET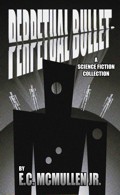 "'Some People' ... may be the standout story in the book."
- John Grant, Infinityplus

WILLOW BLUE


"'Willow Blue' will burrow under your skin and stay there long after you've put the book down."
- Jeffrey Reddick, Creator of
FINAL DESTINATION

IN OTHER BOOKS
E.C. McMullen Jr.'s
short story
CEDO LOOKED LIKE PEOPLE
in the anthology
FEAR THE REAPER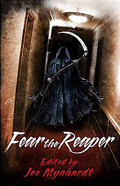 "This Ray Bradbury-esque is one of the most memorable and one of the more original stories I've read in a long time."
- Amazon Review
HORROR 201: The Silver Scream
PAPERBACK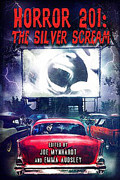 Filmmaker's Guidebook
featuring
RAY BRADBURY,
JOHN CARPENTER,
WES CRAVEN,
TOM HOLLAND,
E.C. McMULLEN Jr.,
ED NAHA,
GEORGE A. ROMERO,
and many more.
Extensively quoted in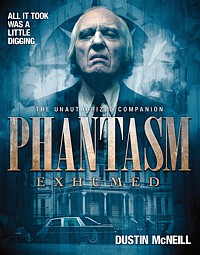 PHANTASM EXHUMED
The Unauthorized Companion

Robert S. Rhine's
SATAN'S 3-RING CIRCUS OF HELL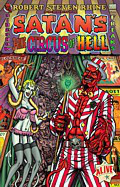 Forward by
GAHAN WILSON,
FEO AMANTE.
Featuring comics by
WILLIAM STOUT,
HILARY BARTA,
STEVE BISSETTE,
FRANK DIETZ,
JIM SMITH,
TONE RODRIGUEZ,
FRANK FORTE,
ERIC PIGORS,
ALEX PARDEE,
MIKE SOSNOWSKI,
OMAHA PEREZ,
DAVID HARTMAN,
D.W. FRYDENDALL,
SHANNON WHEELER,
VINCENT WALLER,
JACOB HAIR,
NENAD GUCUNJA,
STEVEN MANNION,
and more!
ALSO
IN CINEMA
E.C. McMullen Jr.
HEAD PRODUCTION DESIGNER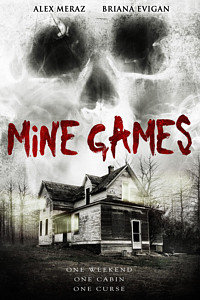 MINE GAMES
(Starring:
JOSEPH CROSS, ALEX MERAZ, BRIANA EVIGAN)
Dept. head
SPECIAL EFFECTS MAKE-UP
(SFX MUA) and Michael Madsen's stunt double on the movie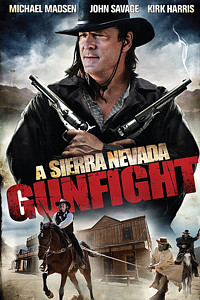 A SIERRA NEVADA GUNFIGHT
(Starring:
MICHAEL MADSEN and JOHN SAVAGE).

PRODUCTION DESIGNER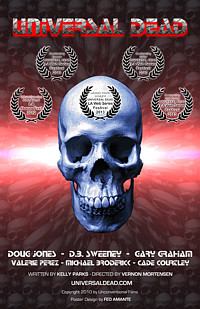 UNIVERSAL DEAD
(Starring:
DOUG JONES, D.B. SWEENEY, GARY GRAHAM)

ART DIRECTOR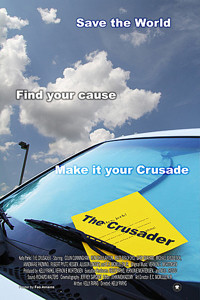 THE CRUSADER
(Starring COLIN CUNNINGHAM, GARY GRAHAM)