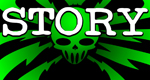 You Support This Site
When You Buy My Books
E.C. McMullen Jr.
PERPETUAL
BULLET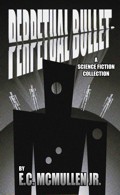 "'Some People' ... may be the standout story in the book."
-

John Grant

, Infinityplus

E.C. McMullen Jr.
WILLOW BLUE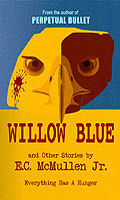 "'Willow Blue' will burrow under your skin and stay there long after you've put the book down."
- Jeffrey Reddick, Creator of
FINAL DESTINATION

IN OTHER BOOKS
E.C. McMullen Jr.'s
short story
CEDO LOOKED LIKE PEOPLE
in the anthology
FEAR THE REAPER

"This Ray Bradbury-esque is one of the most memorable and one of the more original stories I've read in a long time."
- Steve Isaak,
Goodreads

HORROR 201:
The Silver Scream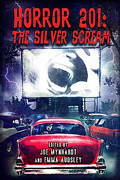 Filmmaker's Guidebook
featuring
RAY BRADBURY,
JOHN CARPENTER,
WES CRAVEN,
TOM HOLLAND,
E.C. McMULLEN Jr.,
GEORGE A. ROMERO,
and many more.

And
IN CINEMA


E.C. McMullen Jr.


Head Production Designer

MINE GAMES


(Starring:
JOSEPH CROSS, BRIANA EVIGAN,
ALEX MERAZ)

Production Designer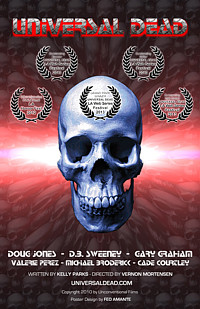 UNIVERSAL DEAD
(DOUG JONES,
D.B. SWEENEY,
GARY GRAHAM)
991 MOVIE REVIEWS
BY TITLE
First Letter of Title
MY RATING

SHRIEK GIRL
5. Excellent. This is a classic! Raises the bar for cinema. You are in awe of the experience.
4. Thoroughly enjoyable. Its few flaws are overwhelmed by the movie as a whole.
3. Flawed but fun. Brings little or nothing new, but makes the best of the recipe.
2. Overwhelmed by its flaws, or studio interference, or the people in charge didn't care enough about the audience, and everyone in the audience sees that.
1. Garbage. It's like the filmmakers felt nothing but contempt for us.

NEGATIVE SHRIEK GIRL
1. Utter Crap. Hard to see what's going on, hard to hear what is being said. Not worth your time or money.
2. Saving Grace. A single actor, location, special effect, production design, some ONE thing makes an impact in an otherwise shit movie.
3. Badly made but - clearly enthusiastic and energetic. The people making this did the best they could with the little they had and I never felt they looked down on me for watching it.
4. Guerilla nutso cinema. Entirely unformulaic, these newbies had a clear target that they completely missed, but they made sure the failure was Epic! So Bad it's Good.
5. Unbelievably insane. What the hell did I just see? These newbies had a clear target that no one ever considered and they Smashed it!
You don't know what's going on half the time and the makers probably didn't either. But they were damn sure going to make an impression and their hard work and sacrifice is all on the screen in glorious WTF Is That? Lightening in a bottle that they could likely never repeat if they tried, 5 Negative Shriekgirls is So Bad It's Great!
FAQ
Q: But Negative is less than zero. Nothing! How can a movie get better the less it is?
A: Until recently, feature films intended for theatrical release were shot on film, not numbers (digital), and they were shot one of two ways: on a direct positive or shot on negative. During developing, a movie shot on negative needed a positive made in order to be "watchable".
I take this filmic route with my Shriek Girl rating. Imagine being stuck with only the negative of a movie to watch. What Utter Crap! Now imagine watching that negative and, despite all of its obvious, crippling flaws, it's still fantastically entertaining against all odds!
Wow!