THE BOOK OF LIES
by Brad Meltzer
Grand Central Publishing
$25.99
ISBN 0-44657788-X
Brad's books (THE BOOK OF FATE, THE ZERO GAME, DEAD EVEN) keep appearing on the Bestseller list. Is he getting bored with the trend? If so, he'll have to stop writing such thrilling page-turners. Ok, ok. Granted, he did take a break from his books to co-write and co-produce the TV show Jackie and Bobby. And some of his "books" are really graphic novels - Identity Crisis, Justice League of America. (Show off.)
To top things off, Brad's also a great guy who personally corresponds with his fans.
The Book of Lies is a treasure hunt. The twist? We (the readers, and most of the characters), have no idea what The Book of Lies actually is. Only The Bad Guys have any real idea what the object is, so there's no need for them to do anything but refer to it by its title. Brilliant, frustrating, and a great motivation to read even more rapidly.
HINT: The Book of Fate has something to do with Cain killing Abel. There! Aren't you thoroughly enlightened? Brad's really an evil genius, disguised as a brilliant writer.
Elliot, the antagonist, knows The Book of Lies is his birthright, and therefore that God is on his side. So he has no fear. Or morals. People have a tendency to die after meeting him. Just covering his bases. His partner is Benoni, a very sweet, well trained, attack dog. She means everything to him, which provides Elliot with a soft spot, and an added dimension.
Seems like everyone has a shady past, which gives them more to over-come.
Even the ICE government agent, Naomi. She used to be in the repo business, but now she's a pissed Mom, hell-bent on bringing down the man she sees as a threat to her kid, the protagonist, Cal (deliciously piling up the odds stacked against him.)
To keep things interesting, Cal isn't actually the main "good guy" hunting for the Book of Lies. It's Lloyd, his father, an ex-con. For the first time in 19 years, father and son are reunited.
Cal, is an ex on the other side of the law. He's an ex-government employee. The chapters centering around his point of view are the only ones written in the first person (the rest of the book is in narrative form). This is a snazzy way to ensure the reader, like Cal, is never exactly sure what's going on - like whether or not his dad is telling the truth.
Although Cal no longer works for the government, all that (rusty) knowledge, not to mention a few connections, gives him an edge.
There are also lighter moments that are completely unexpected delights.
I'll give you a hint - "deer farts".
Reasons The Book of Lies Is Impossible To Put Down:
What does the current clue mean?
How will our heroes escape their current mess?
Is Cal's father telling the truth?
Who is The Judge?
Who is The Prophet?
And, of course, the most important question - what the #!$%&!!! is The Book of Lies?!!!!!
Five Bookwyrms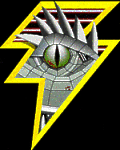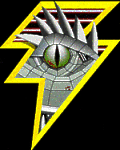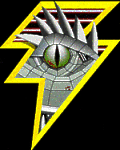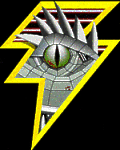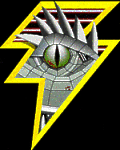 This review copyright 2008 E.C.McMullen Jr.