CITY INFERNAL
- 2001
by Ed Lee
Leisure Books
ISBN: 0-84394988-0
Here is how I got my hands on this book. It was a routine trip to the grocery store, and as usual had managed to sneak away unnoticed to the bookrack. My wife hates it when I do that – sometimes she'll talk to me for minutes before realizing I'm not behind her anymore. Anyhow, where I live the horror selection at any given bookstore sucks. You can find The Prayer of Jabez or Jingle Bell The Christmas Cat easy, but if you're looking for new horror by anybody but Stephen King or Ann Rice you're shit out of luck. Every now and then one sneaks through though.
I typically look for three things when book shopping; a familiar name, a cool looking cover, or anything by Leisure. First I saw the name, City Infernal by Edward Lee. I knew the name so I picked it up. I hated the cover, it reminded me of some of the bad horror graphics you'll find all over the Internet, so I put it back. There was nothing else so I picked it up again, and saw it was a Leisure Book. What the hell, I said, and took a chance.
Even as I started reading I knew I would be disappointed. The whole theme of "Hell" and "Demons" and "Eternal Damnation" has been done to death. There is no way Mr. Lee will be able to handle the subject matter to my satisfaction, I thought.

Boy was I mistaken, and happily so. I was primed from the start to not like this book.
Is there a point to this rambling? Yes – Edward Lee had his work cut out for himself where I was concerned; he won me over very handily.
Forget your preconceived images of hell. Forget about the lake of fire where the damned spend eternity having sharp sticks poked up their bums by medieval demons. Hell has never been as interesting–or fun–as Lee makes it.
CITY INFERNAL begins with an area of absolute non-familiarity for me, the Washington DC Goth Scene. Oh boy, I though, a spoiled, rich Goth chick. But by the second chapter Cassie Heydon had wormed her way into my heart.
Lee introduces us to Cassie and her hell bound sister Lissa, and we learn how Lissa commits suicide in front of Cassie, who goes on to blame herself. After a few unsuccessful suicide attempts Cassie's father, DC lawyer Bill Heydon, moves them to the country for a new beginning. His choice was less than perfect. There new house in the country is on a "Deadpass" or Gateway to Hell. With the help of her new friends, suicide teens who leave Hell through the Deadpass and crash in Cassie's attic, she crosses over into Hell to find her sister.

But in the sprawling city of Mephistopolis, among millions of the damned, where will she start?
Things get even harder for Cassie when she realizes that her coming was prophesized, that she is the "Etheress," and that every Demon, Conscript, and Grand Duke in Hell is after her by the order of Lucifer himself. Fear, torture, and betrayal await her at every turn. Hey, it's Hell, what does she expect?

Edward Lee's unique vision of Hell is well worth the price of admission. I highly recommend the tour.
I give CITY INFERNAL 4 Bookwyrms.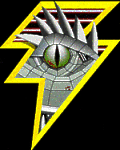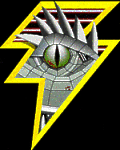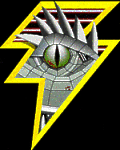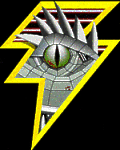 This review copyright 2001 E.C.McMullen Jr.