DARK DELICACIES: Original Tales of Terror and the Macabre
- 2005
Edited by Del Howison & Jeff Gelb
Carroll & Graff
HC 274 pages
ISBN: 0-7867-1586-3
Whenever a reviewer calls most creative work a "mixed bag", the term is somewhat less than high praise. Yet the anthology is created to be exactly that. A hodge-podge of various stories and various styles. The weakest of these tend to be niche specialization types. Obviously I'm a fan of Horror. I also enjoy a Horror subgenre like, say, vampires. But when a publisher tries to choke me with an entire anthology of 20 some-odd vampire stories, I'm ready for my gag reflex.
A better anthology then, is one that is truly a mixed bag, containing a variety of more than writers, more than styles, but a variety of creatures, methods, and their madness.
As the creator and proprietor of the only Horror bookstore in the U.S., editor Del Howison should know what he's talking about. As the editor of the long running series of Hot Blood anthologies, Jeff Gelb should be right on the money - and they are.
DARK DELICACIES, the Anthology, launches with a forward by Richard Matheson, an intro by Jeff Gelb, and a first tale by Ray Bradbury, THE REINCARNATE.
Like any good anthology, DARK DELICACIES weaves all over - and through - the world of Horror. Here you will find everything from ghosts, zombies, maniac killers, vampires, and more.
Whitley Strieber weighs in with a dystopian future in KADDISH. A droll stroll through the most paranoid fears of the extreme left wing folks. One liners are tossed in without set-up here, so pay attention to stitches like the European Union and their Freon embargo!
Another, even more hilarious tale, is Nancy Holder's OUT TWELVE STEPPIN' - SUMMER OF AA. In this story, Nancy admittedly channels Joe R. Lansdale and has a great time doing it. Believe me, it's not Joe Lansdale at all. This is clearly Nancy's voice having fun and it's a joy to live through.
While there are comedies to be found here, DARK DELICACIES is not a funny book. The primary mission for Del and Jeff with their Horror anthology is make it genuinely horrifying. Several of the writers within push themselves to the task admirably. Lisa Morton goes all out with the harrowing tale, BLACK MILL COVE, which is one of the standouts for me. Others include D. Lynn Smith's THE FALL, David J. Schow's THE PYRE, and the late Richard Laymon's previously unpublished, THE DIVING GIRL. The tale is pure Laymon and in his best tradition, doesn't end until the very - last - sentence.
If you want variety in your Horror antho, then this is the book for you. From SciFi Horror like Brian Lumley's MY THING FRIDAY to creepy tales like John Farris' BLOODY MARY MORNING. There is even a twisted love story that is precisely my cup of tea in Gahan Wilson's THE OUTERMOST BOROUGH.
As with nearly every anthology, there is one story I didn't quite get. Rick Pickman's DARK DELICACIES OF THE DEAD, is one long inside joke revolving around an author's signing at the eponymous bookstore. It's unlikely that anyone not familiar with the store would understand it. In Pickman's tale, Del and Sue Howison (Sue is Del's real life wife) have the really rotten luck to throw a major booksigning right at the moment the dead come to life and start attacking everyone. Throughout the course of the story, various real life authors are represented through fictional caricatures with distorted names. While all the writers represented in the tale are given their due to various lengths, the writer "Lee Edwards", is especially singled out for insult upon insult. While some Horror writers like to make their friends the victim or monster in their stories (I've been both), Pickman seems to go out of his way to trash the Lee Edwards character as if he was using his story as the start of a personal flame war. If Pickman is giving a friendly jab to the real life writer that his Lee Edwards is based upon, then I missed the joke.
All told, there are 20 Horror stories in DARK DELICACIES without a famous filler* in the bunch. Your favorites will undoubtedly be different from my favorites, but I think you'll agree that this is one cool little antho.
Four Bookwyrms.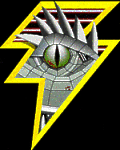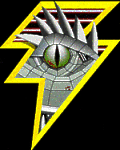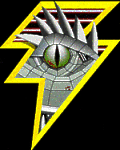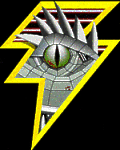 This review copyright 2006 E.C.McMullen Jr.