FEED BACK?
Write Us:
Feo Amante
Be sure to write:
Feo Reader
in the subject line else you may be bounced like JunkeMail
DISPATCH
By Bentley Little
Signet
PB
ISBN: 0451216776
Fans of Bentley Little pretty much know what they're in for when they crack a Little tale: interesting characters in a more or less mundane real world whose walls soon develop serious cracks and whose ceiling and floor dissolve into barely recognizable puddles of despair and strangeness.
Little is classified as a horror writer, and is one of the most successful among the few novelists who proudly stand by the banner. Of course, his publisher long ago quit packaging him as a horror writer, and he became his own name brand, which his own cover schemes and type face. In DISPATCH, Little again deftly paints a world where Jason Hanford, as a youngster, learns the power of the written word. He then pens his way to freebies and pseudonymous fame, honing the art of persuasion. Then one day, Hanford receives a letter himself. "This is for you," the letter says, offering him his dream career. Hanford soon finds himself working for a mysterious company that allows him to use his talents to the fullest. Unfortunately, Hanford doesn't know the true targets of his work, its possibly sinister purpose, nor the identity and motives of his "company." And the fun begins.
Those who know a little about Little (and I suspect very few people know a lot about him) will agree he is a bit reclusive and is an oddity in an era when most every writer is leading his or her own bandwagon, usually with overblown trumpets blaring. He eschews email and still prefers correspondence with paper and stamp. Through one such letter to me, he gave me the incredibly humorous story of how the book title and cover art evolved totally away from his concept of it.
Humor is one of the finest weapons in Little's arsenal, who is probably one of the sharpest satirists in the business, as well as someone who can yank the rug from under the reader's feet and throw in some deep creeps about the amorphous fabric of this shared illusion we call "reality."
On one level, the book is an allegory of a writer's journey and is likely autobiographical on that level. Little's best writing is on display in the "letters within the text" style that creates a loose epistolary structure. While in real life a person can write himself out of a tight spot with the right, carefully chosen words, in DISPATCH, Little's character writes
himself more deeply into trouble. And he does it well, with a love of language that is higher than any other purpose.
Little is a prose master, but more importantly is a master storyteller. His ultimate claim to fame will probably not be as a stylistic genius but as one of the keenest observers of modern American society.
Send yourself into this book with a stamped, self-addressed envelope. Otherwise, you might find yourself lost in the dead letter box forever.
Four BookWyrms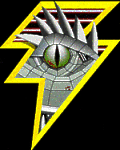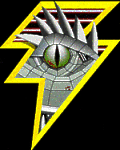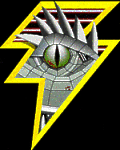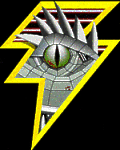 This review copyright 2006 E.C.McMullen Jr.