FEED BACK?
Write Us:
Feo Amante
Be sure to write:
Feo Reader
in the subject line else you may be bounced like JunkeMail
DON'T MURDER YOUR MYSTERY
By Chris Roerden
Bella Rosa Books
TPB
ISBN 1-933523-13-1

UPDATE: Chris Roerden's DON'T MURDER YOUR MYSTERY won the 2006 Agatha Award for Non-Fiction!
Imagine this scenario: a writer has toiled away on his manuscript for a year and is ready to send it to an editor he met at a conference. This editor had requested the manuscript, so the writer, not realizing such invitations are par for the course at events the editor is hired to attend, is confident the manuscript will get fair treatment. As insurance, though, he "accidentally" turns page 33 upside down. The manuscript comes back with the literary equivalent of a "Dear John" letter.
Once the writer's tears dry, he thumbs through the manuscript and sees page 33 is just as he had planted it.
"That lousy, lying editor," screams the writer. "She didn't read it at all!"
Sorry, Mr. Writer. The chances are extremely good that, though the editor didn't read it all, she read enough. The sad reality is that no one has time for or interest in reading a bad, mediocre, or even decent manuscript. It has to be brilliant, from the front page to the last. Fatal weaknesses usually show up in the first five pages, which are all most editors need to read to know the book won't work. In fact, most such failures are painfully apparent in the first few paragraphs.
Don't despair, Mr. Writer, because all is not lost. DON'T MURDER YOUR MYSTERY will clue you in on avoiding those major problems that plague the fledgling writer. The subtitle, "24 Fiction-Writing Techniques To Save Your Manuscript From Turning Up DOA," should appeal to those who like their instruction in a structured, step-by-step fashion. The author, Chris Roerden, is a long-time freelance editor who gives examples not only of successful use of techniques, but weighted-down, dead prose that numbs even the most optimistic reader. She starts the book with a brief rundown of why most manuscripts are doomed before they even hit the mail, painting a stark picture of a publishing world where editors are deluged with manuscripts and writers don't bother to hone their craft before demanding fame and fortune.
From "Hobbled Hooks" to "Killing Time," Roerden then patiently explains the literary pitfalls that stop a novel dead in its tracks. The book is far more than a beginner's guide, though, because it arcs through dialogue, voice, style, plotting and word choice, with indices of other resources. Roerden's "Tip Sheets" neatly summarize the meat of each chapter, serving as a series of brief refresher courses. While the book on its face is geared toward mystery writers, the techniques easily apply to any form of good fiction. Even if you've had a few, or even many, novels published, you're sure to learn something from this book.
As an occasional freelance editor myself, I have been recommending this book to anyone who asks me for advice. And I can vouch for the reality that weak writing is obvious right off the bat. Even after writing nine novels myself, I keep this book by my computer with my thesaurus and dictionary as an indispensable tool. I can truthfully say I've learned more from it than any of the numerous other instructional manuals I've read.
DON'T MURDER YOUR MYSTERY won't guarantee success, but it might get your manuscript read all the way up to page 33, and maybe even to the end.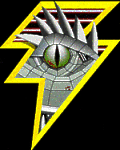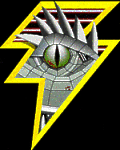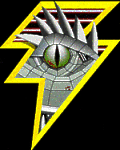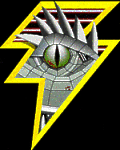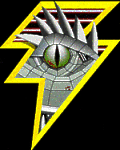 This review copyright 2006 E.C.McMullen Jr.