DEMOLITION ANGEL
By Robert Crais
Ballentine
PB
ISBN 0-345-43448-X
DEMOLITION ANGEL has already sold to Hollywood, and it's easy to see why. It has Final Draft software written all over it.
First some background. Robert Crais first made his mark about twelve years ago with "the world's greatest detective," a smart-ass named Elvis Cole. LA REQUIEM and STALKING THE ANGEL are probably the two best examples of that wry, funny series. Anyway, DEMOLITION ANGEL was his breakout book; and a "stand-alone" as it is known in the trade. (By the way, Crais followed this one with a hardcover entitled HOSTAGE, which I found surprisingly disappointing).
The protagonist of DEMOLITION ANGEL is a woman named Carol Starkey. Scarred both physically and mentally, she is foul-mouthed, chain-smoking and difficult to like. Starkey is an explosives technician for the LAPD. When a fiendishly clever bomb takes the life of her lover and partner Sugar, and marks her body forever, Starkey begins to implode into a haze of alcohol and self-pity. When a second device kills her friend Riggio, it becomes obvious that someone has it in for cops.
And perhaps for Starkey?
Her worthy adversary is a brilliant criminal sociopath who calls himself Mr. Red. Her love interest (a man whose heart condition marks him on the inside much as Starkey is damaged on the outside) is an FBI Agent named Jack Pell. But things are not as they seem . . . and for a long while Crais is quite successful at disguising just who wears the white and black hat.
This one is just good, old-fashioned fun, folks; it's a no-brainer beach book.
Crais makes good use of Internet mumbo-jumbo as well as a staggeringly impressive grasp of bomb - and bomb squad - technology to make this a truly entertaining tale. His research is extensive and detailed yet the scenes flow naturally; they inform without effort. This is that rare thriller you feel has actually taught you something.
The climax can be seen a mile away, because it involves attempting to disarm a bomb, but I'll bet it will having you biting your nails anyway.
Demolition Angel gets three bookwyrms.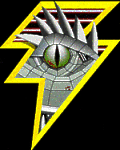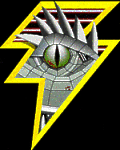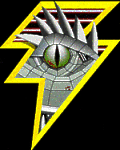 This review copyright 2002 E.C.McMullen Jr.