Review by
Durant Haire

SHOULD YOU?


TIP JAR




DIVINATIONS OF THE DEEP

- 2002
By Matt Cardin
New Century Macabre
An imprint of
Ash-Tree Press
$15.00 US
Matt Cardin's DIVINATIONS OF THE DEEP garnered praise from the likes of Thomas Ligotti and John Pelan. Ash-Tree Press chose it as the premiere edition of their new paperback imprint, New Century Macabre. Knowing these things, I had high expectations for this collection, both in production quality and content.
As far as production goes, my expectations were exceeded. The book is beautiful and built to last. Macabre cover art by Jason Van Hollander perfectly fits the collection's theme. Like the dust jacket on a hardback, the cover has front and back flaps that contain blurbs by Ligotti, Pelan and McNaughton, as well as Matt's picture and bio. They also function well as bookmarks. The interior is as nice and polished as the exterior, with easy to read text and pages that even smell good. Yes, I like to smell book pages. Weird aren't I?
So, did the content meet my expectations? No, it blew them out of the water.
This collection was everything I'd hoped it would be, and that doesn't happen often. DIVINATIONS OF THE DEEP contains five stories that share the same Judeo-Christian religious theme. But this isn't a book that you'll find in Jerry Falwell's library. This collection goes far beyond Judeo-Christian tradition, far beyond God, into the dark possibilities of what existed before God.
"Notes of a Mad Copyist" is my favorite of the five stories. They all work, but I think this tale is a supreme example of weird fiction. It is the story of a monk scribe who's tasked with copying the Holy Scriptures. This he does faithfully until one day he suddenly begins writing other words. Sentences with hideous meanings flow from his hand convincing him that he is possessed by Satan. But the monk soon discovers that the truth is far more terrible than Satan could ever be.
Like Lovecraft and Ligotti, Cardin excels in creating a truly terrifying atmosphere of dread and decay by revealing what may lurk just beyond our view of reality. Few people succeed in this, but Matt does it with aplomb. His prose is intelligent and poetic, his execution, effortless. I believe this collection will become a classic of weird fiction.
My one complaint is that the book is too short. At only 77 pages, I'm left wanting more, especially with such a unique and intriguing theme. But if the book is skeletal, the stories themselves are fat with true, cosmic terror. They stay with you long after you've read them, haunting your thoughts until you're forced to probe their black depths again.
If you enjoy Lovecraft and Ligotti, DIVINATIONS OF THE DEEP will make a worthy addition to your collection. I give it a full 5 BookWyrms.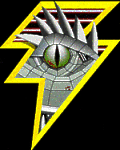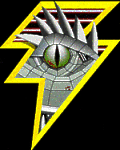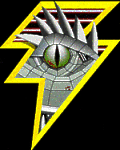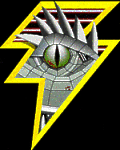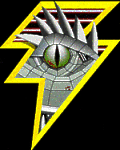 This review copyright 2002 E.C.McMullen Jr.