Review by
Diane Matson

SHOULD YOU?


TIP JAR




FOUND YOU

- 2008
by Mary SanGiovanni
Publisher: Leisure Books
PB $7.99
ISBN: 0 84396110 4
Since this book is the sequel to THE HOLLOWER, Feo insisted I read the books in order. The two books were created to be read together. Plots and even book titles cleverly intertwine. Characters in the first book are also in the second - some are referred to, others remain primary characters. Although Mary provides back-story in the sequel, FOUND YOU is best enjoyed after reading THE HOLLOWER.
THE HOLLOWER is the evil alien entity that binds the characters together. Because it's from another dimension, it can recreate reality. Every illusion looks, sounds, and feels real. It can make a weapon disappear or melt. All surrounding people disappear too. The Hollower can appear as anyone - alive or dead. In its typical form, it looks like a faceless person wearing a trench coat and hat. Even without facial features, its "expression" is readable.
It feeds off fears. Able to read emotions, thoughts, and memories, it knows everything. Its goal is to torture, over and over again, feeding off their fear and angst. Because it's smarter, it's able to manipulate and out-maneuver humans - which makes it one heck of an SOB to kill.
"I am your simply your death. I've come to make you nothing - unloved, unwanted, unremembered. I'll destroy everything you are, everything you might be, from the inside out, and then let you blow away like dust."
New characters meet The Hollower for the first time. Repeat characters realize the nightmare has returned. The Hollower moves from one victim to the next, torturing them with terrifying visions, wearing away at their sanity, bit by bit.
Steve has a lot on his plate. Being The New Guy on the small town police force is compounded by making sure his homosexuality stays a secret. From what he can tell, everyone else is straighter than a laser beam. Then The Hollower appears and offers Steve a choice - reveal your secret, or I'll do it for you.
Dave soon learns his worst case scenario has come to pass - The Hollower is back, killing again. Unaware they are linked not just by a death, but by The Hollower, Steve is assigned to fill Dave in on the details of the homicide.
Tired of being overweight, Dorrie is determined to make life-changes and slim down. On Day Four of her new exercise and diet program, she meets The Hollower, who reveals a new life she never dreamed of. Her living nightmares are his delight.
Meanwhile, across the street from Dorrie, Jake's trying very hard to stay off the heroin - something The Hollower loves teasing and tempting him with. His sponsor is Erik (an ex-cocaine addict who fought The Hollower last time).
Alone and together, they fight The Hollower.
This is Mary's second published novel, but I can tell she's been honing her craft for a long time. She's so polished, I couldn't tell THE HOLLOWER was her first book. Language, pacing, descriptions, character development, and plot are extremely well done. She's starting her career as a pro. All authors take heed!
Although you never know what The Hollower will create, and its depth or horrific creativity knows no bounds, it always uses the same weapons - recreating reality to harvest the most terror, confusion, and depression possible. Much of the book is about the fight of each character's self-worth and courage struggling against their insecurities, which are brought to life in unimaginable ways by The Hollower.
The same pattern was in both books - individuals discover they aren't The Hollower's sole targets. They band together so they can kill it. The Hollower isolates them in individual recreated realities. The group, united again, stumble across how to kill it. But until the tail end of the book, it seems like nothing they try can stop it.
In FOUND YOU, Mary goes into depth about what, exactly The Hollower is, and why it feeds of negative emotions. Because it is so alien, I didn't fully understand the author's explanation, even after rereading the passages a few times. I got the gist of the information, but it was beyond me (however, Mary is so sharp perhaps this is an intellectual failure on my part.)
The two books are still a great, satisfying read. Please devour both. I'm looking forward to Mary's third (and subsequent) books.
4 Bookwyrms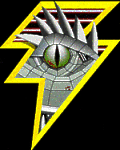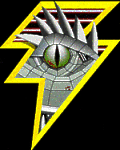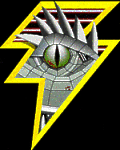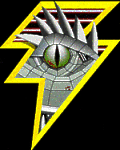 This review copyright 2009 E.C.McMullen Jr.