FEED BACK?
Write Us:
Feo Amante
Be sure to write:
Feo Reader
in the subject line else you may be bounced like JunkeMail
GHOSTS, SPIRITS, COMPUTERS, AND WORLD MACHINES
By Gene O'Neill
Prime Books 136 pp. TB
$15.00
"Without doubt Gene O'Neill is the best kept secret in horror fiction," claims the back of this collection. There may be some truth in advertising here. I consider myself well versed in the field, but wasn't overly familiar with his work. After reading this, however, I'll keep my eye pealed for his byline.
As suggested by the title, O'Neill straddles the lines between the major forms of speculative fiction. These stories are horror at heart, but use elements of other genres to spice them up. There are eight examples of the O'Neill blend in this collection.
A manager of a cellulose fiber plant, a job O'Neill himself once had, is visited by death and its mythical personification in "The White Quetzal." O'Neill draws upon his experience in the Marines for "Awaken, Dragon," in which a Marine gets a talismanic tattoo to protect him from evil, and "Shadow of the Mountain," the non-linear life recollections of a dying corpsman in Vietnam. (This latter tale has fascinating episodes, even if the whole doesn't exceed the sum of its parts.) "Dakota Safari" is set in a not-too-distant future when motor vehicles have become sentient and hunting them, a sport. In another near future, crimes are punished by dying of the skin in "The Burden of Indigo." In "The City Never Sleeps," a man watches his life disappear one element at a time. The less said about "The Beautiful Stranger," the better. It delivers a surprise ending you should have seen coming, but the story is so well structured the denouement caught me off guard.
My favorite of the lot, and perhaps the best example of O'Neill's genre-mixing approach, is "Undercover," in which an alien from Central Control hunts for a criminally insane destroyer of worlds disguised as a human in a gentleman's home. The scenario is classic science fiction and the plot, a whodunit. It's O'Neill's deft handling of tricky first person narration that leads to the unexpected horror of the open-ended conclusion, in which the mystery expands rather than contracts.
This collection was originally released by the ill-fated Imaginary Worlds Press in a rather expensive edition, but is now available in a reasonably priced trade paperback from Prime Books. If you missed it the first time around, make sure not to make the same mistake again.
This genre-bending effort earns four enthusiastic book wyrms.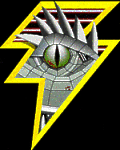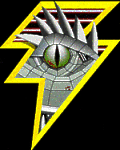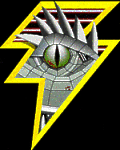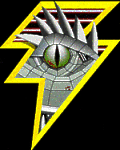 This review copyright 2000 E.C.McMullen Jr.