Link to us!



If you would like to use the graphic above, just save the icon image to your server and link it back to feoamante.com!
THE PRESSURE OF DARKNESS
- 2006
by Harry Shannon
Five Star / Thomson Gale
TPB
ISBN: 0971116296
Author Harry Shannon is one of the more gifted writers to break into the horror/thriller genres this century.
In his newest release, a Black Ops agent is drawn into a murder case that slowly entwines his circle of former Special Forces comrades. Sprinkle in some obscure Hindu mythology, the return of a long-lost love, and plenty of bloody baggage from the protagonist's past, and you have the recipe for a page-turner.
THE PRESSURE OF DARKNESS shows off Shannon's versatility and intellectual interests, yet also reveals an understanding of the thriller genre—a quirky, scarred-but-likeable protagonist in Jack Burke, a world threat with espionage spicing, a flawed love interest, and some action, violence, and twists. Shannon delivers clever phrases just as he has in his mystery and horror work, but also possesses an understanding of pacing and plot, tying subplots together like a master and drawing them all together into a satisfying, if not wholly unexpected, climax.
THE PRESSURE OF DARKNESS reads as briskly and ballsy as any contemporary thriller, and hopefully a mass market edition will be forthcoming so a wider audience can enjoy it. Shannon's supporting cast is full of quirky but distinct characters, with their own speech patterns and motivations—something that should be taken for granted but too many modern writers get lazy and allow all their characters to talk in the writer's voice instead of their own. Shannon also masters the cyclical arc that all good tales follow, where the beginning is echoed in the end.
That said, parts of the book had an unfinished feel, as if Shannon had turned it out in a few months. Most noticeably, the constant shift between present and past tense was disconcerting, sometimes occurring in the same paragraph. Such a technique is a refreshing risk in a genre bound by convention and low literary expectations, but it must be done carefully and Shannon showed no consistency in making the switches, though he did make use of the inherent advantages of present tense in tightening focus. To be fair, though, I read an advance copy, and some of the switches may have been changed in the final version.
There were a couple of other minor irritants, such as two lengthy passages that read more like a classroom lecture, used to deliver philosophical information that wasn't essential to the plot. Though the information was interesting, it slowed the story down. An off-screen character is a writer who uses the pen name of Peter Stryker and, inexplicably, his daughter bears the same made-up last name. The use of character names such as Monteleone, Gorman, and Lansdale threw up speed bumps along the way, unnecessary homage that instantly deconstructed the tight and believable world Shannon built.
I am perhaps harder on Shannon that I might be on another writer because I expect more out of him. When I first encountered his work, in his small press collection BAD SEED, I could see the raw talent and love of language jumping off the page. This is yet more refinement of that talent. He's one of my favorite newer writers and I foresee him being one of the success stories of the coming decade. New releases are often described as one "you have to read." This is better. It's one you'll want to read.
FOUR BOOKWYRMS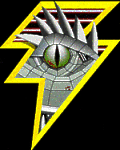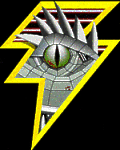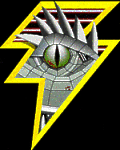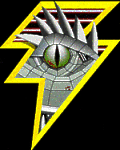 This review copyright 2006 E.C.McMullen Jr.


BY
HARRY SHANNON
There's a new voice in Horror and Suspense!
Check him out at
Harry Shannon