HARRY POTTER AND THE PHILOSOPHER'S STONE
aka
HARRY POTTER AND THE SORCERER'S STONE
- 1997
by J. K. Rowling
Scholastic, Inc.
Hardcover - $19.95
0590353403
Illustrated by Mary GrandPre
This is a review of the book, HARRY POTTER AND THE SORCERER'S STONE.
Now, before all you skeptics out there groan aloud in disgust, or start ranting about the evils of commercialism or the irrationality of child-driven fads, hold on just a second and listen a moment.
This is a good book, in an even better series.
Yes, it is a children's book. However, the Harry Potter series as a whole is a well-written, well-crafted tale nonetheless. The tale begins as a typical children's tale, with the unknowing, unwitting boy-child facing a strange new world. But as the story unfolds in successive books, the tale deepens, darkens, and matures, even as the protagonist and his companions mature.
Also known as HARRY POTTER AND THE PHILOSOPHER'S STONE (someone in Brit marketing no doubt judged that most Americans wouldn't know what a Philosopher's stone is), the first book of J. K. Rowlings' tale starts off not with an introduction of Harry, but an introduction into the dreary lives of the Dursleys, Harry's soon-to-be guardians. Clearly, Rowlings is setting up a "Cinderella" scenario - good child in a bad environment, with cruel parental figures and an abusive sibling figure.
But to rescue Harry, Rowlings doesn't send your typical "fairy godmother" figure. Instead, she sends letters. At first it's just the one letter, but when that one is intercepted, more and more letters make their way to the Dursley's house on Privet Drive. So many letters that Mr. Dursley drags his family on the road, in a half-crazed attempt to outwit the terrifying paper phantoms.
Now take a moment, and see how ridiculous this is: a grown man terrified of a bunch of letters. The fact is, we all already know that Harry is different, but somehow the stark reality of it being presented on paper is something that Mr. Dursley refuses to face.
When the letters themselves don't work, another figure is sent in - Hagrid. Hagrid is a big, beefy, giant of a man with wild, unkempt hair, a bristling beard, and eyes like glinting black bugs. He has to stoop down to get through the door. Umm...is this scary-looking guy our hero's hero? Yes, yes he is.
You definitely get the feeling from the very first that Rowlings is having fun with the tale, on many levels. Not only does she take the typical "children's book" formula and give it her own twist, but she seems to delight in leading her readers astray. Like any good writer, she knows that her readers will be trying to look ahead and second guess what is to come. She also knows how many readers inherently "trust" her characters, and she uses that to her advantage.
Rowlings does do a bit of preaching in her books, as many children's books do. She's constantly setting young Harry against the small-minded bigots of the world. Harry dislikes and is disliked by the Dursleys, who are middle-class snobs intent on being normal and never (ever) being seen as strange. Dudley Dursley, Harry's cousin, is a spoiled, mean-spirited bully, the leader of a gang of bullies who lord it over the other kids at school through fear and intimidation. Harry also takes an immediate dislike to Draco Malfoy (who's name is reminiscent of the arch-villainess Malificient, of Disney's Sleeping Beauty) for his elitist attitudes. In fact, a lot of the magical folk have prejudices that Harry, having been raised in a non-magical environment, simply doesn't understand, and finds a bit nonsensical.
In a similar vein, Harry is the one who names his fears, and faces them head on. Unlike the other witches and wizards, Harry calls the feared dark wizard Voldemort by name. This constantly shocks and disturbs those around him, who have become so used to cloaking their fear by saying "He who must not be named" or "You know who" instead. But hiding from your fears, or calling them by a different name, does nothing but give your fears power over you. As the headmaster Dumbledore says, "Always use the proper name for things. Fear of a name increases fear of the thing itself."
The only problem I had with the book is that, after all is said and done, it is still a children's book. There's just something about it that, compared to later books of the series, just seems less complicated and less complex. Of course, this may also have to do with the fact that I read the fourth book first, and then went back to read the first three. Still, Sorcerer's Stone is a very good story, and a good introduction into the world of Harry Potter.
If you like good adventure stories and aren't put off by the stigma of reading a "children's book," or if you have a child you want to get interested in reading, HARRY POTTER AND THE SORCERER'S STONE is a solid three bookwyrms.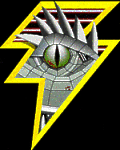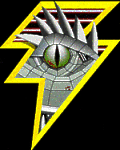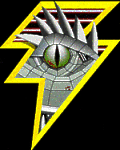 This review copyright 2004 E.C.McMullen Jr.


BOOK


10 YEAR ANNIVERSARY EDITION