KELL'S LEGEND: BOOK I OF THE CLOCKWORK VAMPIRE CHRONICLES
- 2010
by Andy Remic
Angry Robot
ISBN: 9 78085766016 9
I read a promotional blurb that dubbed Remic "A worthy successor to the Gemmell crown." Since Gemmell is one of my favorite fantasy authors that was more than enough to get me interested in Remic's work. I would have to say that the promotional blurb is reasonably accurate. I found "Kell's Legend" to be very enjoyable. As well written and engaging as most of Gemmell's work. It's also obvious that Gemmell had a strong influence on Remic as a writer.
KELL'S LEGEND is the BOOK I OF THE CLOCKWORK VAMPIRE CHRONICLES.
One thing I love about the packaging of this book is the very simple, direct summary on the back cover: "They came from the north, and the city fell. It is a time for warriors, a time for heroes. Kell's axe howls out for blood."
Kell is a legendary hero. He served the old king and carried a bloodbond weapon, an axe named Ilanna. Together, during the Days of Blood, they carved a swath of destruction through the foes of the kingdom. Poets wrote the "Saga of Kell" and his name and axe were carved into history.
Now he's an old man and his axe has hung untouched for more than a decade. His granddaughter, Nienna, is the light of his life. When their town is invaded and overrun by the Army of Iron, an army of albinos wielding weapons and working with terrible magic, Kell takes Ilanna in hand and, in the process of protecting himself and Nienna, he ends up leading a small band south to warn King Leanoric of the impending danger.
The "clockwork vampires" from the title are a very interesting creation; cyborgs in a fantasy setting. An integration of flesh and machine and magic, they call themselves "vachine" and they are impressive.
The characters are bold and alive, striding through the imagination in vivid color. The prose quickly drew me in and it was a very enjoyable ride from start to finish. The fight scenes are excellent and impressively realistic against the backdrop of the novel.
I'd rate this at 4 Bookwyrms and recommend it to anyone seeking good, well-written fantasy with some macabre twists.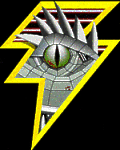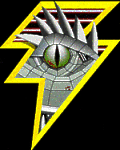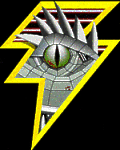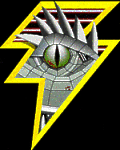 This review copyright 2011 E.C.McMullen Jr.