Review by
Diane Matson

SKIMMING THE NUCLEAR GUMBO

- 2001
By M.F. Korn
Eraserhead Press
TPB 292 Pages
$14.95
ISBN: 0-97135726-9
The back of the book promised mutated creatures and a plague. I love plague books, and with the added bonus of mutated critters, I couldn't wait to dig in!
The story follows Ricky Harrison from his college years in a fraternity until just before his demise several years later. I hate him. Ricky is a depressed, fat, lazy drunk. He dropped out of the fraternity and drank his way from one pathetic job to the next.
When Ricky is in college, just after fucking a cute college sorority gal, he spies a mutated fish by the nearby nuclear power plant. More of the book covers Ricky wasting his life than the mutated critters. Korn prefers to writing about drinking, nearly naked women, and mindless, casual sex. More of the book is about drinking and sex than about the mutated creatures (which were actually interesting – far more so than the people).
Throughout the book, a new character is introduced. We learn the character's background and who they are, and then they have a quick run-in with an ugly mutation that kills them.
In the mean time, Ricky runs into Kendra, a super smart, gorgeous woman with amazing potential, who, like Ricky, proceeds to make bad decisions. She's a brilliant biologist. Guess who she winds up hanging out with? She too winds up drinking regularly, being one of the scantily clad women having sex, often while drunk.
A plague slowly grows, relentlessly wiping out the world. The two lovers sink ever downward, along with the world. Looking for redemption and an up side? Good luck.
Reading this book was like trying to sprint through deep, thick, reeking mud. Slow, painful, and all I wanted to do was get out.
If you like a wandering story (which I could follow, I just didn't find it interesting), and love spending more time getting into depressing losers than whipping through exciting and unusual action, than this is absolutely the book for you.
2 Bookwyrms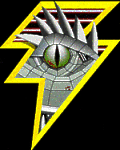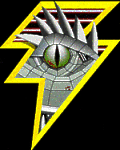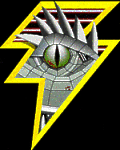 This review copyright 2001 E.C.McMullen Jr.