Review by
Jimmy Z
ROAD KILLS
- 2003
By Christa Faust, Joseph M. Monks, & Hart D. Fisher
Cover Art by Bernie Wrightson
CMP
64 pages (
33 English and 31 Spanish
)
$5.00
ROAD KILLS. Whether it is a deer, possum, rabbit, dog or cat we all have an immediate image of road kill. This chapbook presents 3 short stories. Stories by names everyone should be familiar with. Christa Faust, Hart Fisher, Joe Monks and Bernie Wrightson (ok,
Wrightson did the cover, not any of the stories. But a Wrightson cover is a beautiful thing!)
Christa Faust opens the trio of stories with ROADKILL. Not all road kill is recognizable. And when you encounter something that you can't explain, there are often unseen repercussions.
Hart D. Fisher follows her tale with CHOICES. Everyone has choices. Decisions they make consciously that affect the outcome of their lives. Even when we know with complete certainty that a choice is not in our best interest, sometimes we still make that choice. Can you really say that you would always make the correct choice?
Joseph M. Monks ends the book with WALKERS. A wonderfully apocalyptic zombie story. It starts as most zombie stories do, but not as quickly. There is a real sense is this story that the zombie plague has taken it's time to spread throughout the world making it a bit scarier to me. The story centers on two buddies (one has his wife and daughter with him) who have hooked up with a group of mercenary style survivors. The group they join prefers to make raids into small towns for supplies and then simply live away from the towns. Never looking for a civilization that may have outlasted the zombies, content to be a small caravan who avoids them.
But Joe's tale only gets you to the midway point of this chapbook. You can flip it over and read all three of these stories in Spanish (or in English, if you started with the Spanish side.) My Spanish is very rusty, but I thought it was a wonderful idea creating a bilingual flip-flop chapbook (I don't think that is the technical term for it!)
I enjoyed all three tales in this book and found myself wanting more. I give it 4 bookwyrms.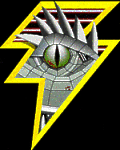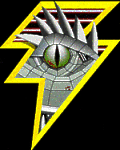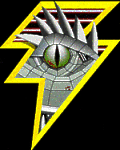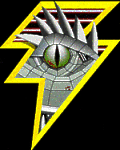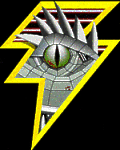 This review copyright 2004 E.C.McMullen Jr.