---
Link to us!



If you would like to use the graphic above, just save the icon image to your server and link it back to feoamante.com!
SIMILAR MONSTERS
- 2001
by Steve Savile
Cosmos Books
HC $29.95 US / $39.95 CAN / £23.95 UK
ISBN 1-58715-421-8
TPB
ISBN 1-58715-404-8
$12.00 US / $19.00 CAN / £8.00 UK
Almost immediately, even for those uninitiated in Savile's writing style, it's obvious that the author is taken by images. Start with the first page of the first story, "Angels in the Snow", and you'll find discourse on a woman's reflection "…trapped in a window…" From there out the cities, the people, their thoughts and lives - all are subliminally woven into shadow tapestries for you to stare at. Touch, even.
Are you feeling all warm and fuzzy yet? Good.
On the surface, SIMILAR MONSTERS sounds like something New Age, a here-rub-my-crystal kind of book. It explores Savile's personal demons and "…the pain, heartbreak and redemption of the 21st Century man". A tall order, if you ask me, and really not an accurate one. I never felt as if I were wandering around inside someone else's quandaries and growing through their healing. To be honest, I didn't feel much emotion at all.
Don't get me wrong here, because I'm not saying that SIMILAR MONSTERS isn't worth reading. No. I'm just saying that Savile didn't leave me enlightened. He did leave me entertained. And that's what books are really for, right? At least for some of us.
Again, images are at the crux of this review. Savile is at his best when he's drawing mental landscapes and portraits for the audience. You envision Stockholm, Federico from "Remember Me Yesterday", the snow, and images trapped in glass (they happen on occasion throughout SIMILAR MONSTERS). When I say envision, I mean it. I think I might be able to draw, in detail, Jake Sheer looking through the one-way glass of his cell. If I were capable of drawing anything besides stick people, that is.
A subset of Savile's imagery is his characterization. I say it's a subset because the characters are strong because of what you know of them visually. Most speak succinctly, so it's not the dialogue. Much of the angst and hand wringing occurs at tables and on couches and standing at windows, so it's not their actions. You're allowed to dally with some of the other senses, but not enough to make the dallying worthwhile. His descriptions carry the characters as far as they need carrying, regardless the above-mentioned voids, and because of this they work.
The back cover refers to this collection as "dark fantasy" - and that's apt. Some might qualify as horror, like "Stranger Loves the Blues" and "Playground of the Broken Hearts", but others are closer to some kind of dark metaphysical meandering, like "Memories in Glass." Out of the fifteen stories, not one failed me. They were all worth the time taken. And, just in case you really didn't understand something, Savile is kind enough to provide an apercu for each at book's end.
The solid writing and pictorial presentation get two thumbs up from me, but there's an inherent weakness in playing up one sense so much over the others. I hope Savile someday explores those to the degree he did sight in SIMILAR MONSTERS. Until then, let's dig up three corpulent BookWyrms.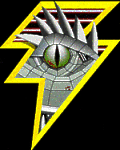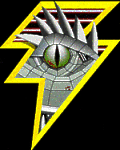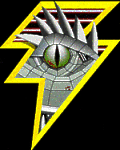 This review copyright 2003 E.C.McMullen Jr.