Review by
Garrett Peck
SHADOWPLAYS
By William D. Gagliani
Ebooksonthe.net
Download
137 pp.
William Gagliani's reviews should be familiar to readers of Cemetery Dance and The Chiaroscuro. It turns out he can do more than provide thoughtful analysis of other people's fiction; he's also capable of writing his own.
SHADOWPLAYS is his first collection. It's designed to showcase the span of his career. As such, it is more of a retrospective than a "best of" collection. Gagliani deliberately included earlier works that are not as refined as some of his later efforts. The point is to illustrate the growth in his craft. The good news is he started strong and has steadily improved.
Take the claustrophobic terrors of "Icewall" and "Deep Tunnel" as examples of how far he's come. Take the two examples of his "Ghosts of the IRA" story cycle as a teaser of how much further he'll go. The ten stories in between run the gamut from the gentle fantasy of "The Weaver in the Web She Made," to the future shock of "A Trip to Game Center," to the nightmarish horror of "Lead Me into Temptation." Gagliani casts a wide net, drawing in more treasure than muck.
Gagliani's preface and story notes are overly humble. He's even at odds with his introducer, Elaine Bergstrom, who lauds his "likeable, guy-next door characters," while Gagliani himself claims "ůmost of [my] protagonists are not nice people, or even slightly likeable once you get to know them." Show more confidence, Bill! Your work merits it.
Three Book Wyrms.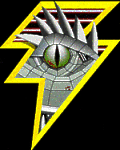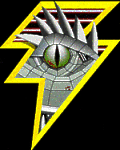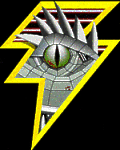 This review copyright 2000 E.C.McMullen Jr.