FEED BACK?
Write Us:
Feo Amante
Be sure to write:
Feo Reader
in the subject line else you may be bounced like JunkeMail
SORTIES, CATHEXIS, AND PERSONAL EFFECTS
by Gary Braunbeck
(CD-Rom collection)
Lone Wolf Publications
At the recent Bram Stoker awards banquet in Manhattan, J.N. Williamson, while accepting his Lifetime Achievement award, said, "I have seen the future of horror, and sorry Steve," (referring of course to the King himself) "but the future of horror is Gary Braunbeck." Wow! Some high praise coming from a well-respected patriarch of the genre. Could this be true?
Braunbeck's latest collection, a multimedia CD from Lone Wolf Publications entitled, SORTIES, CATHEXIS, AND PERSONAL EFFECTS is a mammoth collection, filled with goodies. There's an audio story that works in any stereo, another on MP3 that the author reads to you from the comfort of your desktop; there are author introductions to most of the stories, giving you insight into the inspiration and hard work that went into crafting each tale; there's even a video and a ton of bonus material. There's enough to keep even the most voracious reader busy for a while.
Braunbeck is considered a horror author, but he doesn't go for the quick scare. Sure, the occasional mythical demon appears, but he doesn't tell the "What's hiding under the bed" type spook story. No, Braunbeck's fiction is deep and often times very disturbing. He beats you down psychologically while attempting to move you to tears. His work is sophisticated and always well crafted. Each story begins with a quote from classic authors such as Dante and Kafka. Gary Braunbeck is a writer's writer.
Let's not forget the main course: the stories. Braunbeck loves to pull at our heartstrings by hitting us at the homestead. "Within a Dark Wood" is a dismal tale of spousal abuse, "Matters of Family" a melancholy story of family obligation and "The Moral Lessons of Second-Hand Smoke" is a timely allegory. "A Day in the Death of" is another story of a tortured family. But make no mistake here, Gary's no one-trick-pony. He employs Science Fiction in one of my favorites, "Point of Contraction" and "To His Children in Darkness" is set up as a serial killer/demon story, but essentially, it's all about self-loathing. For me, the story most indicative of what Braunbeck does at his finest, was "Redemption, Inc." A tale about the brother who's left behind after losing his sister to AIDS. It raises some interesting questions. If you could talk to a lost loved one, would they be upset over a missed birthday, or would they be more pissed off about not trying the pizza at the new wood-fired pizza place up the street? Seem silly? I didn't think so. But more importantly, the last page and a half truly gave me goose bumps.
I enjoyed SORTIES, CATHEXIS, AND PERSONAL EFFECTS. It's filled with lots of good stories, and for your twenty bucks ($18.95) you get a numbered copy, signed by both the author and talented artist, Deena Holland; you get hours of quality reading; there's even an original novel, KEEPERS. But to address the question at hand, is Gary Braunbeck the future of horror? Is Jerry Williamson correct in this extremely bold assertion? Braunbeck's good. He's damn good. He might be too good for the mainstream. I just don't know if the masses will ever understand his Nietzsche and Christina Rossetti references. However, I'm sure his audience of discerning and sophisticated readers will continue to grow.
It's a fine collection. Three bookwyrms.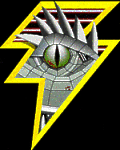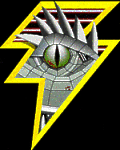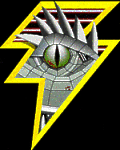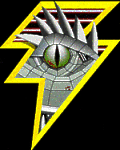 This review copyright 2003 E.C.McMullen Jr.