THE SUMMONING
- 1993
By Bentley Little
Pinnacle Horror
ISBN: 0-7860-1480-6
I don't know why it took me so long to get around to reading this book. It was published back in 1993, but apparently has never gotten the attention it deserves. Like Doug Clegg's THE CHILDREN'S HOUR, this is a fun, new twist on the vampire tale. And yes, such a thing is possible . . .
The town of Rio Verde, Arizona has a corrupt Pastor name of Dan Wheeler. Jesus appears to Dan, and asks him to build a church. A black church. Pretty soon ol' Jesus is asking Dan to sacrifice small animals . . . and that's only the beginning.
By the time the local law finds some totally drained and very dead bovines in a field, many of the residents are already under the spell of Dan Wheeler and readying themselves for the 'second coming.' Unfortunately, we are the only ones who realize what's coming ain't what anyone expects.
Little credits girlfriend Wai Sau for her input, and one can easily see why. The delightful twist here is that a Chinese family that owns a restaurant in Rio Verde then recognizes that the intruder is cup-hu-girngsi, or "the-corpse-who-drinks-blood." The introduction of Chinese folklore takes what might otherwise be a predictable "Salem's Lot in the desert" story and kicks it into high gear.
There are some weaknesses, to be sure. Little is a solid, well-structured writer but is somewhat limited stylistically. The way the townspeople begin to mutter about the presence of a vampire and yet hang around to be slaughtered strains credulity to the breaking point. There are moments when the novel feels padded, as if 500 pages were a contractual requirement. But when Little relies on elements drawn from the culture of the transplanted Chinese, this book soars. In fact, the ancient grandmother plays a pivotal role in the bloody denouement.
The cup-hu-girngsi is also a shape-shifter, and I have to tell you that no one has ever made the image of a pudgy Elvis standing on a street corner as grotesque and terrifying as Little does here! I had to put the book down for a moment.
In other novels, such as THE STORE, the author takes potshots at American society: Rampant consumerism and our preoccupation with material goods. In THE SUMMONING he attacks blind religious obedience and, to some extent, the rigidity of some people's "born again" thinking. That shows some serious balls. This guy knows horror can be used for a variety of purposes, including social commentary.
Good book. Four BookWyrms.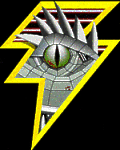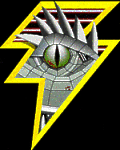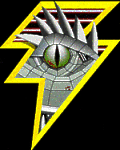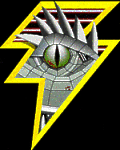 This review copyright 2002 E.C.McMullen Jr.