FEED BACK?
Write Us:
Feo Amante
Be sure to write:
Feo Reader
in the subject line else you may be bounced like JunkeMail
Review by
Garrett Peck
THE THIRD CRY TO LEGBA AND OTHER INVOCATIONS: The Selected Stories of Manly Wade Wellman Volume 1
Edited by John Pelan; Illustrated by Kenneth Waters
Night Shade Books
HC $35.00
305 pp.
ISBN 1-892389-07-X

Today's horror fans have a lot of new books to choose from. There is so much new horror fiction being published that even the most devoted fan, such as myself, couldn't hope to read every new book in the genre published each year (I know; I've tried!). But as well as the brand new fiction coming out, there is a wealth of older material out there awaiting discovery. This is the old school stuff that inspired the writers of today. Quite a lot of it stands up very well. One of the finest of those old school horror authors was Manly Wade Wellman. I was not around in the 1940s to appreciate the wealth of horror fiction being published in magazines like Weird Tales. Fortunately Wellman lived to the age of 83 and his work was published in many anthologies during the 80s. But Wellman had fifty years worth of fiction I hadn't read that was not readily available to me. Then along came Night Shade Books to fulfill the long-held dream of editor John Pelan (and readers like me) of seeing Wellman's supernatural fiction reissued. This first volume collects the stories about two of Wellman's series characters.
Before Kolchak or Mulder and Scully, there was Wellman's occult detective John Thunstone. He is a larger than life hero: physically large, strong and athletic, as well as enormously knowledgeable about arcane occult lore. His first appearance was in the title story, "The Third Cry to Legba," published in Weird Tales, November 1943. A new Thunstone story was published in every bimonthly issue through July 1945, with a few more published more sporadically through May 1951. Wellman revived the character for another story in 1982, published in Kadath #5. That's a good run for any series character and goes to show how popular Thunstone was. A hero as strong as Thunstone deserved an equally strong nemesis and Wellman provided that in the character of Rowley Thorne, a thoroughly evil figure based on Aleister Crowley. Thorne played Professor Moriarity to Thunstone's Sherlock Holmes and proved a worthy adversary. Wellman continued their battle throughout many years, eventually giving them novel-length treatment in 1985's The School of Darkness over forty years after their first appearance. Though Thorne is featured in many of these stories, he was not by any means Thunstone's only opponent. Several feature a race of beings called the Shonokins, who existed in America long before the Indians and have enormous supernatural powers. Thunstone knows how to use their one weakness-they can't stand to see the dead bodies of their brethren-against them. There are sixteen Thunstone adventures collected in this book and they all stand the test of time very well.
The second series character explored in Lee Cobbett, of whom Wellman wrote five stories. (Or at least, there's only five in this book) Like Thunstone, he is an expert on the occult. I didn't find this character as interesting as Thunstone, but enjoyed the stories about him just the same. These stories were published in various markets between 1973-'83. Whereas the Thunstone stories are offered in chronological order, editor Pelan mixes the Cobbett stories around. This doesn't effect their reading because each of them are stand-alones; they aren't progressions like the Thunstone stories.
As well as the worth of the material within the pages, the aesthetics of this book deserve comment. Night Shade went all out to produce a handsome, collectable volume. It's bound in a classy brown vinyl, sans dust jacket, with the title and the author's countenance stamped in gold. Kenneth Waters provides a gorgeous black and white illustration for each story.
Perhaps the best news is that this is only the first book in a projected series of five matching volumes. The second one, THE DEVIL IS NOT MOCKED AND OTHER WARNINGS, is already out and the third, FEARFUL ROCK AND OTHER PRECARIOUS LOCALES is due out this winter. I hope to check back in with you with reviews on these two. For now, this first one gets four happily bloated book wyrms.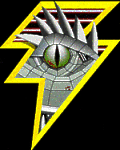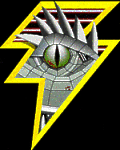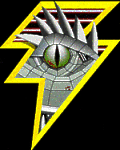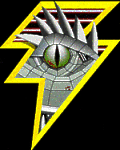 This review copyright 2001 E.C.McMullen Jr.