THROUGH SHATTERED GLASS
- 2001
by David B. Silva
Gauntlet Publications
Hardback edition - 264 pages
ISBN 1-887368-41-8
Signed Limited HC $38.00
Lettered Edition $150.00
Artwork by Henry O. Morris
Though THROUGH SHATTERED GLASS is David B. Silva's first collection of short stories, it's anything but fractured. Each one of the seventeen stories is a rare jewel.
The title reflects the people's lives we are sucked into. Silva, current editor of Hellnotes and former editor of the acclaimed and respected The Horror Show, carefully picks up each shard and lets it glisten in the shafts of light hesitant in the shadows. And oh, what they reveal!
The collection begins with a gut-wrenching, gut-punching tale about a man caring for his cancer-suffering mother. In fact, the subject of cancer slashes through several pieces - "The Calling," "Metastasis", and "Alone of His Kind". Considering Silva's own mother died from cancer and his father from Leukemia, the savageness of disease is something he knows about and shares.
Perhaps "experience" is a watchword in looking a Silva's work. He's written five novels and his short works have been featured in several "Best of" anthologies. His "The Calling" won a Bram Stoker in 1991.
So it's a deft craftsmanship Silva displays as he weaves each and every tale, never missing a stitch. Here we meet ordinary people who've slipped off life's regular and ordinary path. Or been pushed.
Monsters - the stuff of nightmares - appear, reaching their tentacles from holes in trees (The Hollow) or from other dimensions (Nothing As It Seems) or from places never defined (The Song of Sister Rain). Yet it's the simplicity and struggle of the characters in the stories that provide the driving force. That the people are so close to the guy who lives across the street or the woman who sits next to us in church is what causes the gooseflesh to wash across the arms.
I was particularly happy to see "The Night in Fog" included. This longer story was originally offered as a chapbook by Subterranean Press. It's a rich tale about a man's wrestling with his brother's justification for his madness.
It seems almost every author strives for a twist ending, and Silva has a few stories that indeed provide the unexpected. That only enhances the storytelling he does. This is a writer plying his craft with tremendous skill and flair. No flaws here.
All of the stories have appeared elsewhere first, and readers should be grateful Gauntlet Press gathered them all together.
The added bonus is the delightful Introduction by another storytelling master, Dean Koontz. Koontz's introductions are usually smile generators. This one is no different. What is to be savored it the obvious respect and affection Koontz holds for his friend. A must read!
Five glued back-together Bookwryms!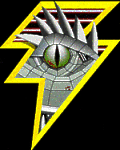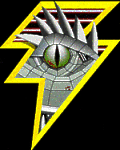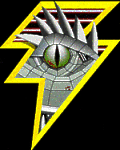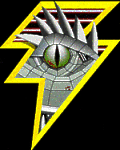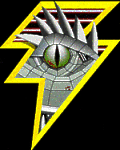 This review copyright 2001 E.C.McMullen Jr.