---
Link to us!



If you would like to use the graphic above, just save the icon image to your server and link it back to feoamante.com!
TOWER HILL
- 2008
by Sarah Pinborough
Leisure Books
ISBN 0-84396052-3
This story centers around a small Maine town, Tower Hill, and begins by introducing some newcomers. Jack and Gray have some very special plans for the town's residents. Before arriving, Jack kills and then steals the identity of the town's new priest, Father O'Brian, before the Father arrives at Tower Hill and its ancient church. Jack's best friend, Gray (using the alias Dr. Kenyon), arrives at the town separately. Gray's officially there to teach history at the small college (while trying to keep his lusty, lady- killing habits in check). Jack (as Father O'Brian), works on his congregation, "helping" it grow and change, while Gray (a.k.a. Dr. Kenyon) "trains" the students who come to his Paranormal Investigation club. It's all part of their deliciously evil, though mysterious, quest.
Also new to the town, three freshmen, Liz, Steve, and Angela, share a three bedroom apartment on the small college campus. Liz, finally out from under the heavy control of her extremely religious parents, is trying to figure out just who she is and what she believes in. Steve's attempting to break free from his drunken mother and leave his street-life experiences behind. Unlike her two "escapee" roomies, Angela is a free spirit, full of happy energy, curiosity, and life.
As the characters develop (each with completely different flaws, strengths, and backgrounds), Jack and Gray's real purpose unfolds. Sarah Pinborough did a great job doling out the answers to the various mysteries and questions in her book, including the backgrounds and goals of her characters. For most of the book, though I wasn't entirely sure what Jack and Gray were up to, I thoroughly enjoyed finding out, bit by bit.
I wasn't quite so happy when a character's dream revealed some back-story. After so cleverly demonstrating her skills, I was disappointed when Sarah used such a lazy, unrealistic device. I've never observed myself in a dream, exactly as an event happened, as if viewing a documentary about myself. Have you?
I also didn't care much for the lengthy lull before the big climactic scene. While it's true the characters were getting impatient, waiting for the grand finale, I didn't want to share their sense of waiting around for things to start happening. A 40 page lull is just too long. It's not that nothing happened, but the book definitely slowed down from the faster, more enjoyable pace.
One more little irk - Ms. Pinborough also never explains what or who the genie is. Everything else was crystal clear; all other supernatural events explained, but her characters just shrug this off. The genie is cool, cute, strange, and I want to know what it is! The rest of the book was so much fun, maybe Sarah ran out of time to properly work on the ending.
Most of the time I enjoyed watching everyone in the town develop and change (internally, and externally) - the permanent residents, the new college kids... and even the villains.
3 Bookwyrms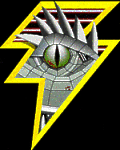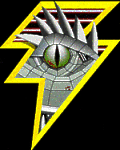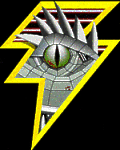 This review copyright 2009 E.C.McMullen Jr.