TRAUMA
- 2002
By Graham Masterton
Signet Books
PB
ISBN 0-451-20555-3
This relatively short novel was also published in a hard cover edition from Cemetery Dance Publications, entitled BONNIE WINTER. It is the taut, unnerving story of a woman who cleans crime scenes for a living. Generally bloody, nasty crime scenes: The kind where loved ones kill those closest to them.
Meanwhile, Bonnie deals with an alcoholic husband who is briskly devolving into something simian and a son who is beginning to exhibit some of his father's facile narcissism (and burgeoning racism). As the novel continues, Bonnie Winter loses a dear friend who can no longer tolerate the constant subject of violent death and its aftermath during luncheons. She also struggles to stave off a masochistic boss who has a sexual fascination for her, then fantasizes about having an affair when she meets her favorite Soap Opera star face-to-face at a crime scene. And all this when she isn't scraping maggots and rotting brain tissue from a dead child's splattered bedroom wall.
At the start of TRAUMA, Bonnie Winter has a somewhat normal, if troubled, life. As we follow her through the succeeding days, her reality becomes increasingly distorted. Or is it actually that something mystical is taking place? Something to do with the hungers of an ancient Aztec Goddess called Itzpapalotl . . . A creature that demands human sacrifice? We find ourselves wanting to believe in Itzpapalotl, because we care about Bonnie Winter, and she is in so much torment. That's about the highest compliment I can pay Graham Masterton.
This man is gifted, astonishingly prolific and a true craftsman. What makes this novel so amazing is that he doesn't hide where he's going, in fact he is so skillful he simply dares you to stop reading . . . But of course, he knows you can't.
Deft characterization and clean, linear prose make TRAUMA one of the best, by one of the best. Highly recommended. Four BookWyrms.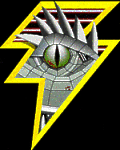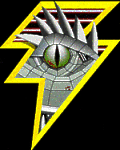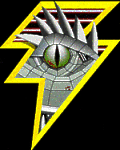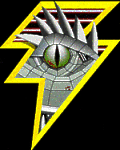 This review copyright 2002 E.C.McMullen Jr.