Review by
Jimmy Z
THE UNDERTOW OF SMALL TOWN DREAMS
by John Weagly
Twilight Tales
87 pages
$10.00
ISBN: 0-9711309-5-7

THE UNDERTOW OF SMALL TOWN DREAMS is a very lighthearted collection of thirteen stories, all based out of the fictional town of Currie Valley. Most of these stories are about the oddities of life. Strange things happening to people. Sometimes the people in the stories are fairly normal and sometimes they are strange themselves. After finishing the book I felt there was a bit of a mosaic novel quality to the stories. Three of the tales contain the character of Buster Bash. Two others contain an inept character by the name of Simon. There are also several references throughout the stories to a music group by the name of Combustible Soup. And, of course, they all take place in Currie Valley.
My favorite story in this collection is "The Strange Case Of The Monkey Candelabra." This is one of two semi-traditional horror stories in this collection. You have to wonder what is going to happen when the undead start showing up. What do they want? The answers will surprise you.
Buster Bash is an ex pro wrestler. He opens the collection ("Ruffled Feathers") and closes the collection ("Smilin' Jack's Donut Shack") I found the story "Gorgeous George And The Ring Rat" to be the best of Buster's tales. In this story, Buster calls his house and a woman answers his phone. Not necessarily strange, except that he lives alone. A strange relationship builds between the intruder and Buster.
"Maggie Anne And The Raggedy Man" tells the story of a woman who makes a mistake. The mistake leads to an evening like no other she has experienced before. Similarly "The Ballad Of Johnny Whisper" deals with a robber who has an accident. Johnny Whisper is a robber paying homage to his idols in his own way and gaining notoriety for it.
Simon spends his time trying to become some sort of evil scientist. We never really get to know enough about this character to discover why he thinks he will be able to accomplish the tasks he sets for himself.
"Fools Eve At The Slaughtered Lamb" is the other traditional type horror story here. It deals with a werewolf named Gary. Although we never really see Gary, he still has a central role in this story. Loretta, the narrator of this tale, refers to her friend Maggie Anne. Probably the same Maggie Anne from the earlier story.
THE UNDERTOW OF SMALL TOWN DREAMS was a pleasant collection of unusual stories. Humor and wit and freaks and sometimes a killer or two. Certainly not a hardcore collection of horror stories, but one that I shall be passing on to my daughter to read.
4 bookwyrms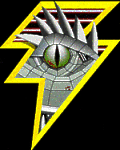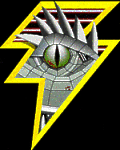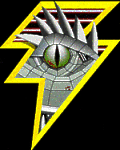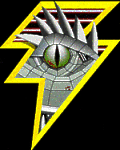 This review copyright 2003 E.C.McMullen Jr.