THE DECEASED
- 2000
by Tom Piccirilli
Leisure Books $5.50
355 Pages
ISBN 0-8439-4752-7
Jacob Maelstrom, the youngest child of a famous novelist and an author in his own right, is returning to the old haunted family mansion at Stonethrow. Ten years previous his sister locked him out of harm's way, then went about leaving him an orphan and only child by way of an axe. Jacob, as you can imagine, has issues. And now he's going back to resolve them.
Conflicting inner ghosts is a theme Piccirilli often explores, but in THE DECEASED he's foregone exploration in deference to the art of autopsy. Besides the obvious specter presented by his family's murder, there is a deeper family shadow pre-dating the crime. A shadow complex with guilt and pleasure and things not taught in Criminology 101. Convoluting the present's view of the past is a perceptional shift on Jacob's part. When it all started he was pre-adolescent; already baffled by his strange family in their strange house on their strange, inland island.
Now, on the eve of the bloody anniversary, he has to inspect those childish confusions through the magnifying glass of adulthood to discover if there's any sense to be made of it. To Piccirilli's credit, there is no shying away from the nuances presented by the immature memories of an adult sole survivor. When Jacob struggles with comprehension, we get to feel it.
While I have no real complaints with the story, I do wish there'd been more exploration of the otherworldly influences at Stonesthrow. At times I felt I was rushing towards the culmination of discovery when I would rather have wandered a digressing path of background or two. Excuse me for my distinct lack of clarity, but I'm busting to avoid the spoiler here. Let's just say that I'm naturally bent towards the supernatural, and I wanted more there.
If you enjoy Piccirilli's characteristic poesy voice, you'll find THE DECEASED sweeping you in and out of wispy narrative dreams punctuated by streaming blood and sundry body parts. It is horror both traditional and mythical; disturbed and sublime.
Dig out four BookWyrms, will ya?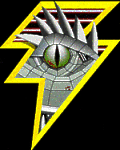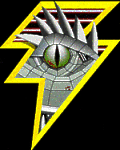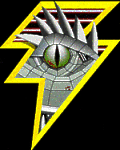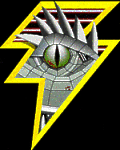 This review copyright 2000 E.C.McMullen Jr.