Review by
Garrett Peck
THE NIGHT CLASS
- 2001
By Tom Piccirilli
ShadowLands Press
Limited Hardcover 227 pp.
Tom Piccirilli has bounced back and forth between writing horror and his own brand of dark mystery. In THE NIGHT CLASS he's combined elements of both to produce a sly and cynical satire of what Clive Barker likes to call the "adultery on campus" novel, so beloved of academicians. They know slender novels about middle-aged professors contemplating their penises are so much more literary and important than genre fare. Professor Piccirilli is here to teach them different.
Cal is a university student who returns from Christmas break to discover a girl has been murdered in his bed while he was away. The university has managed to keep it quiet, but the new coat of peach paint on his dorm room wall doesn't quite cover the bloodstains. He becomes obsessed with finding out more about the murdered girl. Cal suffers from stigmata, his palms bleeding copiously whenever another murder occurs.
Cal is the sort of loner protagonist Piccirilli excels at depicting. Even when interacting with others, be they his teachers, friends or lover, his deepest concerns go unvoiced outside of his own head. The novel is peopled with quirky characters, but the mood is unrelentingly somber. The satire is derived from the funhouse mirror Piccirilli holds up to reality. The distorted images it reflects might be exaggerated but are closer to the truth than we may care to admit.
All serious students of dark literature are urged to enroll in THE NIGHT CLASS. This is one course you won't want to drop.
Four BookWyrms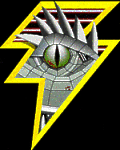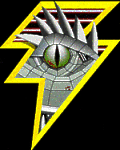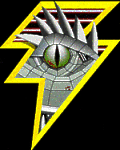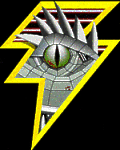 This review copyright 2000 E.C.McMullen Jr.