ZOMBIES: A RECORD OF THE YEAR OF INFECTION
- 2009
by Don Roff
Illustrations by Chris Lane
Jove
ISBN 0-51513440-6
I needed something to help me fall asleep, and horror books are my favorite sleep aid. So when I picked up "Zombies: A Record Year of Infection," while I was hoping I'd enjoy it, I figured I'd drop it after about twenty pages. Don usually writes children's books ("Scary Stories," "Dragon Adventures," "Tales of Terror," "True Scary Stories"), so I wasn't sure what to expect. Just because a book or film has supernatural critters, doesn't mean I'll like it. I crave great writing, and don't often find the quality I seek.
It didn't work. Dropping it after about twenty pages I mean. Thirty minutes into the book, I remained eagerly engaged. The story is written and illustrated in journal format, by "Dr. Robert Twombly," during the year 2012, when the zombie plague infected the world. After about a year, the zombies died out (due to lack of nourishment or because the bodies finally decayed beyond their ability to remain animated). The journal was discovered in an abandoned cabin.
As the world started to fall apart, Dr. Twombly wrote down his scientific observations. He described symptoms of the ill, as well as what they looked like when reanimated. He ascertained the stiffness they experienced in their earlier illness went away, though they did move slower. Because they didn't breath, they couldn't drown. Gunshots just slowed them down a little.
Each time he meets a human, he carefully records a brief summary about each individual's experience, and includes a sketch. Usually there are at least two sketches, because most people he seeks refuge with turn into zombies. It's hard to get a good look at the zombies in most movies, but nearly every page in the book has terrific illustrations (drawn by Chris Lane) that help specify what Dr. Twombly observed.
Dr. Twombly When he can, he observes the zombies and how they interact with humans and other zombies. Some information Dr. Twombly guesses at, and some he learns through experimentation and observation, trying to figure out exactly how people become zombies, how the zombies themselves manage to move, their habits, and how to kill them.
Don's doctor thinks like a scientist, trying to survive in a world gone mad, while remaining curious about exactly what is happening and why. The book continued to reveal new information about zombies, and the world situation, so it remained fresh and interesting. He even crosses out words here and there, as someone would, writing in ink. The illustrations are graphic, but because they are drawn, they don't look as realistic as a photograph or CGI image. This makes them easier to look at, and ads just the right amount of distancing.
The book is a great two hour read. Enjoy the information. Pour over the illustrations. Sweet dreams!
5 Bookwyrms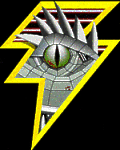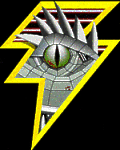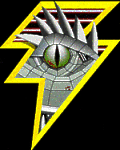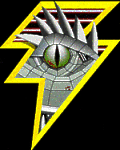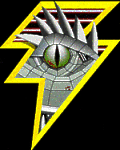 This review copyright 2009 E.C.McMullen Jr.