CONTAGION
- 2011
Warner Bros.
Rating: USA: PG
Well, I saw CONTAGION.

It starts with a woman on a phone. Her name is Beth Emhoff (Gwyneth Paltrow: SE7EN, THE TALENTED MR. RIPLEY, SKY CAPTAIN AND THE WORLD OF TOMORROW, IRON MAN [all]) and judging by her conversation with a man on the other side, they just enjoyed casual sex. Now she's returning to her husband. We also see that she has the sniffles. This being a movie called CONTAGION, we'll also come to know her as Patient Zero.

As Beth flies back home along the way she touches, sneezes, and generally breathes near any number of people, spreading a disease she doesn't know she has. Then she gets home to her son and cuckold. The stay-at-home, Mr. Mom husband is Mitch (Matt Damon: DOGMA, THE TALENTED MR. RIPLEY).

From there, in quick cut flashes, we see a succession of people who came into contact with Beth. This montage is accompanied by a dance beat from composer Cliff Martinez (WICKED, FIRST SNOW).

Then we meet Alan Krumwiede (Jude Law: eXistenZ, THE TALENTED MR. RIPLEY, SKY CAPTAIN AND THE WORLD OF TOMORROW, LEMONY SNICKETT'S: A SERIES OF UNFORTUNATE EVENTS, SHERLOCK HOLMES, REPO MEN), a ratty type of character who is trying to sell a big conspiracy story (and now we have our THE TALENTED MR. RIPLEY trifecta). Alan has a semi-popular blog but he needs respect, which he thinks he'll get by being a paid journalist. Unfortunately the editor he is trying to sell to, Lorraine Vasquez (Monique Gabriela Curnen: THE DARK KNIGHT) isn't impressed by his zero evidence and doesn't want to rely merely on his say-so. Not in her publication. She offers to let one of her real reporters look into it and Alan flies off into a fit of pique, storming out and trailing accusations behind him.

We soon meet the good folks of the Center for Disease Control (CDC). There's Dr. Erin Mears (Kate Winslet: HEAVENLY CREATURES, ETERNAL SUNSINE OF THE SPOTLESS MIND).

Bringing it home for Team Predator, there's Dr. Ellis Cheever (Laurence Fishburne: A NIGHTMARE ON ELM STREET 3, THE MATRIX [all], PREDATORS) and Cheever's wife Aubrey (Sanaa Lathan: BLADE, ALIEN VS. PREDATOR).

There's Dr. Leonora Orantes (Marion Cotillard: INCEPTION), Dr. Ian Sussman (Elliott Gould: CAPRICORN ONE, DEAD MEN DON'T DIE, Masters of Horror: THE SCREWFLY SOLUTION, REMOVAL), as well as popular Television actors as the characters General Lyle Haggerty (Bryan Cranston: DEAD SPACE [1991], ARMITAGE III [English version], TERROR TRACT) and Dennis French (Enrico Colantoni: STIGMATA, VERONICA MARS [TV]).

There may be a million stories in the city, but each story has to be told separately. Unless of course you are making a series.

You want an all star cast? Fine, but that entire cast has to be focused on a single story. That's not what happens with CONTAGION. Instead you get the disease as seen through the stories of Beth's husband Mitch. His tale of the CONTAGION is unconnected to Kate's story, which is only distantly connected to Dr. Cheever's story, which touches, but never becomes a part of Krumwiede's story.

Dr. Sussman's story is across the country where it is never determined if he is truly driven to find a cure for the disease, or is a craven opportunist.

Dr. Orantes' story takes place on the other side of the world where she is kidnapped.

Most of these people are treated as lead actors carrying the main story but nobody is.

There's even a side story involving one of the janitors at CDC and none of these subplots and their branches come together at the end of the movie.

What's more, the actors are playing their most recently popular template characters, which must have seemed like a benefit to someone in the production chain, but really distracts further from These characters in This tale.

Matt Damon's Mitch is Jason Bourne without the super assassin training: a man who has lost everything and doesn't know how to get it back.

Jude Law's Krumwiede is the intentionally isolated loner he usually plays.

Laurence Fishburne's Dr. Cheever is just his Dr. Raymond Langston from CSI, and so on.

Worse, because these actors are so high profile, none of them are given enough screen time to develop their character and dissolve. Whether it's a movie as old as Rounders or as new (at this writing) as The Informant, Matt Damon is excellent a becoming his character. No chance of that here, as his 10 or so minutes of screen time is chopped up and sprinkled around in so many other stories that there were times when he was out of the picture for so long, I was left wondering if his tale of the CONTAGION was done.

Writer Scott Z. Burns has a good story here, and if anyone is adept at directing an ensemble cast its Steven Soderbergh. When I think of all of the bloated two and a half plus hours and more movies that I've seen over the last few years, it's a shame that CONTAGION, at only 106 minutes, was kept so brief. Soderbergh's brilliant Traffic was 147 minutes. Soderbergh, also worked as Producer on CONTAGION, along with his producing partner, Gregory Jacobs. Two more Producers, Stacey Sher and Michael Shamberg (GATTACA, THE SKELETON KEY), have worked with Steven in the past. So I don't know if the relatively short run time for CONTAGION is the result of a complete story or if the movie had too much trimmed away, but the loss of an extra 30 or 40 minutes could have killed Traffic, and when the credits rolled on CONTAGION, I felt pieces were missing. Maybe the only other way that CONTAGION would have worked in 106 minutes is as a vignette or anthology movie.
Three just earned shriek girls.

This review copyright 2011 E.C.McMullen Jr.
E.C. McMullen Jr. is a participant in the Amazon Services LLC Associates Program, an affiliate advertising program designed to provide a means for sites to earn advertising fees by advertising and linking to amazon.com.
LOVE THIS SITE?
Support it when you buy my books
E.C. McMullen Jr.
PERPETUAL BULLET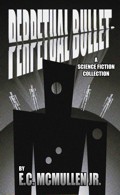 "'Some People' ... may be the standout story in the book."
- John Grant, Infinityplus

WILLOW BLUE


"'Willow Blue' will burrow under your skin and stay there long after you've put the book down."
- Jeffrey Reddick, Creator of
FINAL DESTINATION

IN OTHER BOOKS
E.C. McMullen Jr.'s
short story
CEDO LOOKED LIKE PEOPLE
in the anthology
FEAR THE REAPER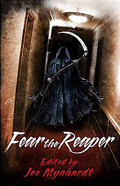 "This Ray Bradbury-esque is one of the most memorable and one of the more original stories I've read in a long time."
- Amazon Review
HORROR 201: The Silver Scream
PAPERBACK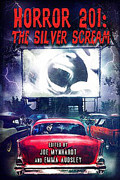 Filmmaker's Guidebook
featuring
RAY BRADBURY,
JOHN CARPENTER,
WES CRAVEN,
TOM HOLLAND,
E.C. McMULLEN Jr.,
GEORGE A. ROMERO,
and many more.
Extensively quoted in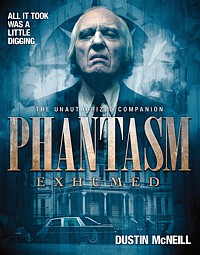 PHANTASM EXHUMED
The Unauthorized Companion

Robert S. Rhine's
SATAN'S 3-RING CIRCUS OF HELL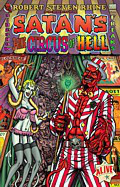 Forward by
GAHAN WILSON &
FEO AMANTE.
Featuring comics by
ALEX PARDEE,
WILLIAM STOUT,
STEVE BISSETTE,
FRANK DIETZ,
JIM SMITH,
FRANK FORTE,
ERIC PIGORS,
MIKE SOSNOWSKI,
OMAHA PEREZ,
DAVID HARTMAN,
STEVEN MANNION,
and more!
Also
IN CINEMA
E.C. McMullen Jr.
HEAD PRODUCTION DESIGNER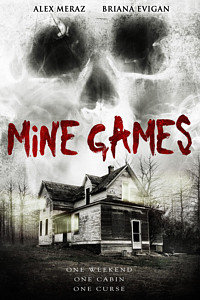 MINE GAMES
(Starring:
JOSEPH CROSS, BRIANA EVIGAN,
ALEX MERAZ)
Dept. head
SPECIAL EFFECTS MAKE-UP
(SFX MUA) and Michael Madsen's stunt double on the movie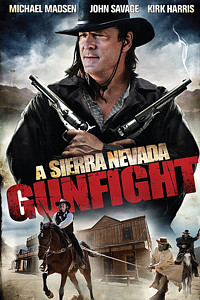 A SIERRA NEVADA GUNFIGHT
(MICHAEL MADSEN & JOHN SAVAGE).

PRODUCTION DESIGNER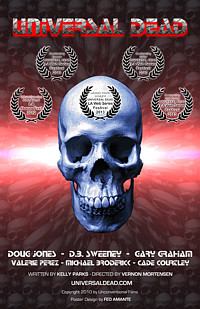 UNIVERSAL DEAD
(DOUG JONES,
D.B. SWEENEY,
GARY GRAHAM)

ART DIRECTOR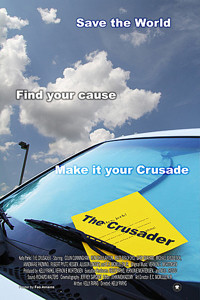 THE CRUSADER
(COLIN CUNNINGHAM,
GARY GRAHAM)