Review by
E.C.McMullen Jr.

BLADE

- 1998
USA Release: AUG! 21
New Line Cinema
Ratings: USA: R
A science moment in a vampire movie just doesn't seem right, does it? But it's perfectly acceptable when the people who make the movie add a bunch of scientific-sounding exposition explaining their version of vampirism.

Karen the Hematologist describes vampirism as a disease caused by a blood-borne virus which sounds halfway logical until you think about it. A virus that makes its host tremendously strong, able heal from almost any injury and effectively immortal but which causes you to explosively disintegrate if exposed to sunlight. That is one hell of a virus!
Impossible? Not necessarily, but like the alien in ALIENS, it could never evolve naturally.* It could only be artificial. And even then the source of energy for these abilities comes dangerously close to violating the conservation of energy, which is another way of saying it moves from science fiction to fantasy.
---
*It could and it did.
There's a similar virus that stops a specific type of leaf-eating Gypsy-moth caterpillar from molting, then increases moth mass via increased feeding. Caterpillars are eating machines anyway, but the virus makes the caterpillar's appetite Turbo charged.
Using this additional food, the virus increases the caterpillar's strength for climbing, its stamina for burning calories, and accelerates its ability to heal.
All good for the caterpillar, It Would Seem, but what does the virus get out of it?
On a given night, when the virus is damn good and ready, it forces the host caterpillar to climb as high as it can in a tree, hold a leaf in a death grip, and when the sun rises on the hapless caterpillar, the virus bursts from its host in an explosion which insures the virus-laden gooey bits of caterpillar will spread out and rain down on other caterpillars feeding on the leaves below, thus starting the cycle all over again. Sometimes, instead of a burst explosion, the caterpillar will melt in the sunlight.
We don't know why some melt and some explode yet, but the viral caterpillar goo dripping from the leaf and spattering below essentially achieves the same thing.

Originally known as the "Tree-top disease", presenting - not the Draculavirus - but the adorable little polyhedron, BACULOVIRUS.
USDA: Baculovirus Molecular Biology

Giving Baculoviruses a Better Edge

Baculovirus optimizes transmission to generations of gypsy moths

Scientists identify gene responsible for zombie caterpillars

Zombie Caterpillars Rain Death From Treetops

Copyright 2012 E.C.McMullen Jr.

E.C. McMullen Jr. is a participant in the Amazon Services LLC Associates Program, an affiliate advertising program designed to provide a means for sites to earn advertising fees by advertising and linking to amazon.com.
LOVE THIS SITE?




KEEP IT GOING WHEN YOU BUY MY STUFF!
LOVE THIS SITE?
Support it when you buy from
E.C. McMullen Jr.
PERPETUAL BULLET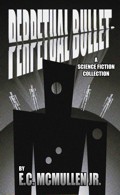 "'Some People' ... may be the standout story in the book."
- John Grant, Infinityplus

WILLOW BLUE


"'Willow Blue' will burrow under your skin and stay there long after you've put the book down."
- Jeffrey Reddick, Creator of
FINAL DESTINATION

IN OTHER BOOKS
E.C. McMullen Jr.'s
short story
CEDO LOOKED LIKE PEOPLE
in the anthology
FEAR THE REAPER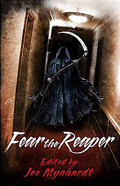 "This Ray Bradbury-esque is one of the most memorable and one of the more original stories I've read in a long time."
- Amazon Review
HORROR 201: The Silver Scream
PAPERBACK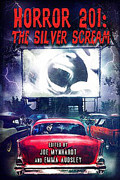 Filmmaker's Guidebook
featuring
RAY BRADBURY,
JOHN CARPENTER,
WES CRAVEN,
TOM HOLLAND,
E.C. McMULLEN Jr.,
ED NAHA,
GEORGE A. ROMERO,
and many more.
Extensively quoted in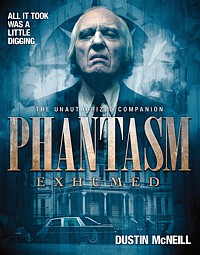 PHANTASM EXHUMED
The Unauthorized Companion

ALSO
IN CINEMA
E.C. McMullen Jr.
HEAD PRODUCTION DESIGNER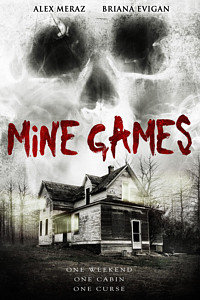 MINE GAMES
(Starring:
JOSEPH CROSS, ALEX MERAZ, BRIANA EVIGAN)

PRODUCTION DESIGNER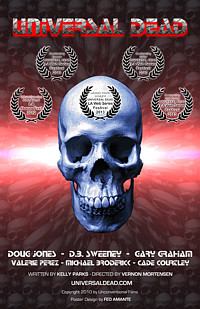 UNIVERSAL DEAD
(Starring:
DOUG JONES, D.B. SWEENEY, GARY GRAHAM)