THE EXTERMINATOR
- 1980
Interstar, AVCO Embassy Pictures
Ratings: USA: R
THE EXTERMINATOR opens with tight shots of gunfire and explosions. Having seen an obscene amount of movies, I know that Writer / Director James Glickenhaus is leading me to believe that I'm watching American soldiers fight in Vietnam and I'm right.
The soldiers are captured by the enemy after a black soldier saves a white one and they all end up tied up and tortured for information.

A Make-up special effect, courtesy of the late great Stan Winston (GARGOYLES, PARASITE, DEAD & BURIED, THE THING, ALIENS, THE TERMINATOR [all], EDWARD SCISSORHANDS, PREDATOR [all], LEVIATHAN, THE RELIC, THE ISLAND OF DR. MOREAU [1996], END OF DAYS, IRON MAN, AVATAR) is nothing short of stunning and now I'm drawn into the picture, believing that these folks are under threat.

The black soldier, like a black Rambo (two years before First Blood), is nearly superhuman as he breaks free, stomps the enemy, and frees his fellow soldiers.

Years later in New York City, the black soldier, Michael Jefferson (Steve James: THE LAND THAT TIME FORGOT, HE KNOWS YOU'RE ALONE) works on the loading dock with his best friend - the white guy he saved a few times in 'Nam - John Eastland (Robert Ginty: WARRIOR OF THE LOST WORLD, THE ALCHEMIST, SCARAB, MANIAC KILLER, PROGRAMMED TO KILL, VIETNAM, TEXAS, THE PROPHET'S GAME). Hey, when someone saves your freaking life as many times as Michael has with John, you stick around! Which is a good thing because some scumbag streetgang comes along and decides that stealing beer isn't enough, they want to kill a few loading dock workers. Well, they picked the right victim with John, but the wrong damn bad-ass with Michael, who makes swift work of the bangers including Bobby "Animal" (Irwin Keyes: HOUSE OF 1,000 CORPSES).

Later when they recover, the whole gang of wussies catch Michael while he's alone and overwhelm him with their numbers.

Now understand, John Eastland isn't some pacifist who has to move out to Arizona for a year or so to "think about things", re-evaluate his pacifist world view or squat. He's a combat hardened military veteran who knows evil when he sees it and knows what must be done to stop it. His best friend was nearly murdered, is paralyzed from the neck down in the hospital, and who is going to take care of Michael's wife and children? Moreover, Michael saved John's life lots of times. John knows who is responsible, now he just has to find them.
The Synapse Films BLU-RAY release of THE EXTERMINATOR is pretty sweet. Real High Definition in picture AND sound! If only some of the larger home video companies could get onboard. While the major actors in THE EXTERMINATOR (

Robert Ginty, Christopher George, Steve James

) are long dead, the BLU-RAY - DVD Combo features Director's commentary and the original theater trailers and TV spots, which still look pretty wicked even today!

Synapse Films and Blue Underground have replaced Anchor Bay Entertainment for being a home video distributor that brings the best quality to old movies and I'm grateful for it!
Which isn't as hard as it may sound seeing as the gang roam the neighborhood in their colors. Now all John has to do is capture one alone, because he's no damn good in fighting hand to hand. Fortunately, John is adept with firearms at a time in New York City where thugs feel adequately equipped with knives. One hostage thug later and John has figured out a way to get all the information he needs and fast.
The thing is, once John satisfies his revenge for Michael, he kind of likes it. He's not much for hand to hand combat, but he can kick ass with a weapon. John decides that he wants to be a vigilante. Moreover, he leaves notes for the cops because, while he won't reveal his identity, he has to brag.

So of course this gives the cops a black eye in the public forum and one cop, Detective James Dalton (Christopher George: PROJECT X, GRIZZLY, DAY OF THE ANIMALS, CITY OF THE LIVING DEAD, PIECES, MORTUARY) is put on the case. Which is too damn bad because James is pretty lackadaisical. He's a fop of a cop, who ignores mild corruption and engages in it himself. Steal a TV set from a crime scene? So what? Fix a parking ticket? So what? Someone smokes a joint at his table? So what? Ball his girlfriend Dr. Megan Stewart (Samantha Eggar: PSYCHE 59, THE COLLECTOR, RETURN FROM THE ASHES, THE DEAD ARE ALIVE, A NAME FOR EVIL, THE UNCANNY, THE BROOD, DEMONOID: MESSENGER OF DEATH, THE ASTRONAUT'S WIFE), while she is supposed to be tending her patients? So what?

Well, catching the vigilante known as The Exterminator, is a big deal to the police force, so Det. Dalton grudgingly does his job.

But that's not good enough for the President of the U.S.A. New York City is basically the News of the World, and what captures the attention of NYC, captures the attention of the earth. The current president (1980 so that would be Jimmy Carter) is ending four years and wants to be re-elected. This whole Vigilante nonsense, so close to the United Nations, the Statue of Liberty, and coming in an election year is intolerable.

Throughout THE EXTERMINATOR, it is clear that John Eastland is just a man. He has to rely on his wits and his weapons and the moment he gets overconfident about the reality of his abilities, defeat and agony come to bite him right in the ass and then some. His murders are gruesome but usually simple. Gun, bang, dead. Lighter fluid, matches, fire. John is careful to only punish the truly evil and only when he knows he is right. Having been a victim so long himself, he never crosses the line into becoming the thing he hates. As life constantly reminds him of his own shortcomings, he never attempts to judge the victims either (you could have fought harder!), like I've seen in far too many lesser films.

THE EXTERMINATOR is kick-ass, hard-ass, and cathartic. Writer and director James Glickenhaus never betrays his movie's internal logic or his hero, or his hero's motivations, something I wish more film makers understood. Like Writer director Meir Zarchi a few years earlier with I SPIT ON YOUR GRAVE, Glickenhaus had personal experience as a victim of crime, saw how people in New York City ignored it, and all he saw at theaters were movies that glorified it. Like Meir, James wanted to show violence and crime for the ugly brutal things they are. And like Meir, he was butchered by reviewers of his day for daring to show no sympathy for the poor criminals and how society warped them (crime warps people too, numbskulls!).

The beautiful cinematography by Robert M. Baldwin (LET'S SCARE JESSICA TO DEATH!, THE WEREWOLF OF WASHINGTON, BLOOD BATH, ZOMBIE ISLAND MASSACRE, NIGHTMARE WEEKEND, BASKET CASE 2, FRANKENHOOKER) enhances THE EXTERMINATOR in every scene and probably could never be as appreciated on home video as it can be today in High Definition.

Some of the dialogue from some secondary characters is stilted, and some of the acting is groan worthy, but the late Robert Ginty carries off his flawed lead character for a movie that never leaves my rotation.

3 Shriek Girls

This review copyright 2011 E.C.McMullen Jr.
LOVE THIS SITE?
Support it when you buy my books
E.C. McMullen Jr.
PERPETUAL BULLET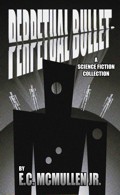 "'Some People' ... may be the standout story in the book."
- John Grant, Infinityplus

WILLOW BLUE


"'Willow Blue' will burrow under your skin and stay there long after you've put the book down."
- Jeffrey Reddick, Creator of
FINAL DESTINATION

IN OTHER BOOKS
E.C. McMullen Jr.'s
short story
CEDO LOOKED LIKE PEOPLE
in the anthology
FEAR THE REAPER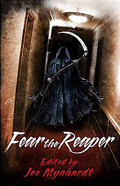 "This Ray Bradbury-esque is one of the most memorable and one of the more original stories I've read in a long time."
- Amazon Review
HORROR 201: The Silver Scream
PAPERBACK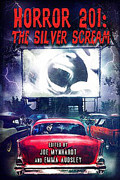 Filmmaker's Guidebook
featuring
RAY BRADBURY,
JOHN CARPENTER,
WES CRAVEN,
TOM HOLLAND,
E.C. McMULLEN Jr.,
GEORGE A. ROMERO,
and many more.
Extensively quoted in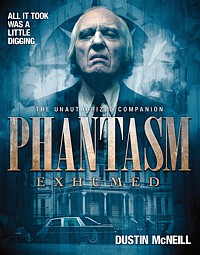 PHANTASM EXHUMED
The Unauthorized Companion

Robert S. Rhine's
SATAN'S 3-RING CIRCUS OF HELL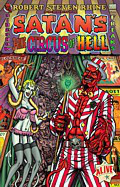 Forward by
GAHAN WILSON &
FEO AMANTE.
Featuring comics by
ALEX PARDEE,
WILLIAM STOUT,
STEVE BISSETTE,
FRANK DIETZ,
JIM SMITH,
FRANK FORTE,
ERIC PIGORS,
MIKE SOSNOWSKI,
OMAHA PEREZ,
DAVID HARTMAN,
STEVEN MANNION,
and more!
Also
IN CINEMA
E.C. McMullen Jr.
HEAD PRODUCTION DESIGNER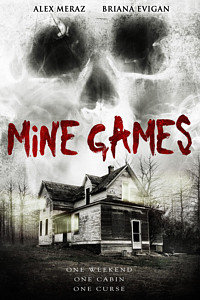 MINE GAMES
(Starring:
JOSEPH CROSS, BRIANA EVIGAN,
ALEX MERAZ)
Dept. head
SPECIAL EFFECTS MAKE-UP
(SFX MUA) and Michael Madsen's stunt double on the movie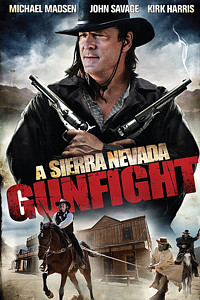 A SIERRA NEVADA GUNFIGHT
(MICHAEL MADSEN & JOHN SAVAGE).

PRODUCTION DESIGNER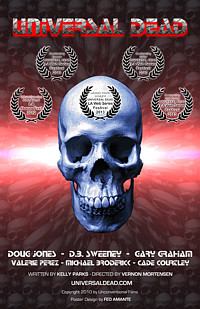 UNIVERSAL DEAD
(DOUG JONES,
D.B. SWEENEY,
GARY GRAHAM)

ART DIRECTOR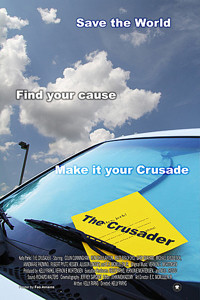 THE CRUSADER
(COLIN CUNNINGHAM,
GARY GRAHAM)