Review by
E.C.McMullen Jr.

DEADLY BLESSING

- 1981
USA Release: AUG! 14, 1981
Interplanetary Films / Polygram Film Entertainment
Ratings: France: -12 / Sweden: 15 / U.K.: 18 / USA: R
Have you ever seen a movie that is good all the way to the end and then some stupid little addendum screws up the whole thing? This then, is DEADLY BLESSING.
DEADLY BLESSING is actually one of Wes Craven's (THE HILLS HAVE EYES, A NIGHTMARE ON ELM STREET, THE PEOPLE UNDER THE STAIRS, SCREAM) best movies and he would do well to cut out the last two minutes of it when it finally goes to DVD.
The movie takes place in an Amish like setting, only we are dealing with a group of people called Hittites*, a group of people who "Make the Amish look like swingers."
The movie starts out with Jim Schmidt (Douglas Barr: THE UNSEEN) getting on his tractor and powering that sucker up. Like many good Wes Craven movies, a mundane act is a signal of foreboding.
Why?
Because during the credits we saw still after still of drawings and then black and white photos. The photos then turned to color photos and all of them, through the presumed years, show a people who froze themselves at the very start of their religion and have gone no further. All the pictures show them hard at work, toiling in the fields. When the still photos move on to color moving pictures, it is a succinct device that serves to let us silently witness the passing of time, the movement of technology, and a people stagnant by their fear and beliefs. All within the space of a few minutes and the passing of credits. Very few directors are able to advance a story so well, in just the opening credits, as Wes Craven.
TRIVIA
Well, I liked Ernie's acting, but the Oscar winning Borgnine was nominated for a "Razzie" because of DEADLY BLESSING.
Personally, if Ernest ever deserved a Razzie, it was for
THE DEVILS RAIN

*
In reality the ancient Hittites were a kingdom founded around 1750 BC, flourished in the 14th and 13th centuries BC, and were overrun by The Sea Peoples about 1200 BCE.
Hittites were a people heavily bent on war (like many kingdoms of that time) and the conquering of lands. So they made no friends of their neighbors.
How that equates with Christianity is anybody's guess since the Hittites had thousands of deities and (largely) worshiped the Sun-Goddess Arinna. Still, Hittites are briefly mentioned in the Bible. True to form, they destroyed Babylon after the fall of the tower. So they sound spooky enough to an audience with only the vaguest recollection of the name.
For a brief history of the Hittites, Go HERE
So when the noise of that tractor fires up, we can well understand the dark suspicion such a people must feel for their neighbor. The contrast is as sharp as George Jetson's lifestyle would be among us in the year 2000.
Now, because this is a Wes Craven movie, you just KNOW that the first character we see will also be the first victim (a Craven-ism seen in nearly all of his movies, from NIGHTMARE ON ELMSTREET to SCREAM). Who killed Jim? Well, the most obvious choice would be William Gluntz (Michael Berryman: THE HILLS HAVE EYES, THE FIFTH FLOOR, MORTUARY, HAUNTING FEAR, THE DEVIL'S REJECTS). It was William that ol' Jim chased off of his property in defense of the neighbor girl Faith (Lisa Hartman). William ran away shouting "Incubus! Incubus!" which is the running fear among the Hittites. Apparently the Incubus is more to be feared than Satan himself.
So Jim is dead and his frequently nude and loving widow Martha (Maren Jensen [an outsider that made Jim leave the flock - She too must be the Incubus!]) calls on her friends from L.A. to help her through her time of grief. One of the two women is Lana (Sharon Stone TOTAL RECALL) in her first starring role.
Ernest Borgnine (THE DEVIL'S RAIN, ESCAPE FROM NEW YORK), as Isaiah Schmidt, steals the show. Truly the most fearsome character in the whole movie, it is easy to understand how such a man could hold his flock together by force of personality alone. He is gentle and considerate to those who "obey the law", stern and unyielding to those among the flock who break it, and unmerciful in the protection of his people from all outside forces. Under the skillful direction of Craven, in synergy with the masterful acting of Borgnine, we are given the portrait of a man who views his people as survivors, the church as a lifeboat, and his duty is getting their souls safely to Heaven: even if he must sacrifice his own sons to do so.
It's heady stuff, and you wish the rest of the movie was made so well.
Isaiah wants to buy the farm from Martha (it originally belonged to the Hittites and was Jim's inheritance) Martha is not selling, partly over the fact that she is still grieving for Jim, and also out of spite against the family that disowned her husband and never accepted her.
As great as Borgnine's acting is, Sharon Stone's is at the opposite end of the spectrum. She has come a long way since 1981, but her acting at that time was painful to behold, and she had too many lines and way too much time in the flick. It is also a scene from the movie featuring Sharon Stone that you see on the video cover. Her big bust was added in via "artistic license".
DEADLY BLESSING is filled with the scariness of Spiders and Snakes and the end to the plot and story is a good one.
Then Wes‡ decided to paste on a pathetic last two minutes, and you'll know it - so out of tune is it with the rest of the movie - ruining what could easily have been a 4 Shrieker. But since there is that last two awful minutes, DEADLY BLESSING gets 3.

This review copyright 2000 E.C.McMullen Jr.
‡Except this is one of those moments where we can't blame the director. The last two minutes were a demand of the spousal team Producers, Max A. and Micheline H. Keller (VOYAGE OF THE ROCK ALIENS).
Check out IMDb for the info, but it will further spoil this spoilt part of the movie.
E.C. McMullen Jr. is a participant in the Amazon Services LLC Associates Program, an affiliate advertising program designed to provide a means for sites to earn advertising fees by advertising and linking to amazon.com.
LOVE THIS SITE?
Support it when you buy my books
E.C. McMullen Jr.
WILLOW BLUE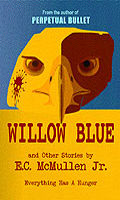 "'Willow Blue' will burrow under your skin and stay there long after you've put the book down."
- Jeffrey Reddick, Creator of
FINAL DESTINATION
PERPETUAL
BULLET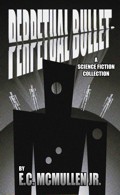 "'Some People' ... may be the standout story in the book."
- John Grant, Infinityplus
IN OTHER BOOKS
E.C. McMullen Jr.'s
short story
CEDO LOOKED LIKE PEOPLE
in the anthology
FEAR THE REAPER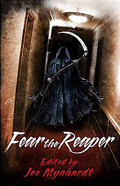 "This Ray Bradbury-esque is one of the most memorable and one of the more original stories I've read in a long time."
- Amazon Review
HORROR 201:
The Silver Scream
PAPERBACK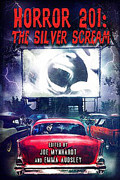 Filmmaker's Guidebook
featuring
RAY BRADBURY,
JOHN CARPENTER,
WES CRAVEN,
TOM HOLLAND,
E.C. McMULLEN Jr.,
GEORGE A. ROMERO,
and many more.
Robert S. Rhine's
SATAN'S 3-RING CIRCUS OF HELL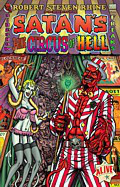 Forward by
GAHAN WILSON &
FEO AMANTE.
Featuring comics by
ALEX PARDEE,
WILLIAM STOUT,
STEVE BISSETTE,
FRANK DIETZ,
JIM SMITH,
FRANK FORTE,
ERIC PIGORS,
MIKE SOSNOWSKI,
OMAHA PEREZ,
DAVID HARTMAN,
STEVEN MANNION,
and more!
Also
IN CINEMA
E.C. McMullen Jr.
Head Production Designer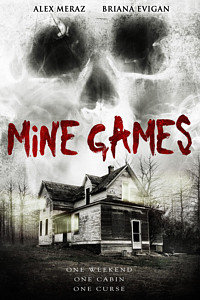 MINE GAMES
(Starring:
JOSEPH CROSS, BRIANA EVIGAN,
ALEX MERAZ)
Dept. head
Special Effects Make-Up
(SFX MUA) and Michael Madsen's stunt double on the movie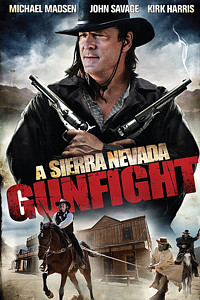 A SIERRA NEVADA
GUNFIGHT
(MICHAEL MADSEN & JOHN SAVAGE).
PRODUCTION DESIGNER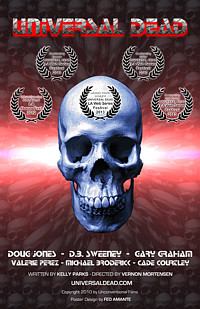 UNIVERSAL DEAD
(DOUG JONES,
D.B. SWEENEY,
GARY GRAHAM)
ART DIRECTOR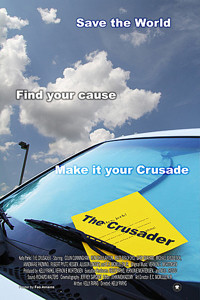 THE CRUSADER
(COLIN CUNNINGHAM,
GARY GRAHAM)