Review by
E.C.McMullen Jr.

SHOULD YOU?


TIP JAR




TOTAL RECALL

- 1990
USA Release: June 1, 1990
Carolco / Tri-Star / Artisan Entertainment
Rated: France: 16 / Norway:

BANNED

/ UK: 18 / USA: Rated R
Back in the late 1980's / early 90's Carolco came onto the scene with heavy investor interest and a stunning stable of good scripts (JACOB'S LADDER), and when the scripts weren't all that good, they had an impressive cast of actors and SFX people to carry it through. Too bad the studio was so poorly managed. Now some of their finest films have been bought out by the likes of teeny tiny up and comers like Artisan Entertainment who, just recently, have made their voices heard.
TOTAL RECALL, for example, caught a lot of flak from Astronomy / Physics scientists and aficionados who wrung their mitts and decried the bad science of the flick. You will often find this same bunch deeply enamored with movies like THE HULK, TOXIC AVENGER, THEM, PLANET OF THE APES, STAR TREK, (Sound in Space? Banking Turns? Creatures that can dodge lasers? Visible lasers? Luck Sucking Eggs?!?) and any other movie where the science is just as bad, but is not related to their field of interest. Bad science is relative I suppose.
At any rate, TOTAL RECALL is a wild ride that is incredibly fun. A large part of this is due to Rob Bottin (PIRANHA, THE HOWLING, THE FOG, THE THING, ROBOCOP, SE7EN)
who was one of the wildest make-up SFX artists on the planet during the 1980's. Every make-up job is incredibly inventive and unique, giving each actor their own very memorable individuality. The trailers for this movie grabbed the viewers interest with fast clips of the mind boggling sights one would witness watching this movie, and with the breakneck direction of Paul Verhoven (ROBOCOP, STARSHIP TROOPERS), there was not going to be a dull moment.
The movie also stars Arnold Schwarzenegger who was the number one box office draw at that time for starring in such hot hits as CONAN THE BARBARIAN, THE TERMINATOR, TERMINATOR 2, and PREDATOR. These movies were giving summer audiences SF, Horror, Action, and Adventure all in one flick. With the exception of the Indiana Jones movies, this style of "all in one movie" was a rarity then and remains so today.
In TOTAL RECALL, Arnold plays a man named Douglas Quaid, a man haunted by nightmares of Mars. He is a simple man who wants to be somebody more than just a rock breaking construction worker. He longs for adventure, and believes he can find it on Mars.
His wife Lori (Sharon Stone: DEADLY BLESSING, BASIC INSTINCT, SCISSORS) is none too keen on the idea of going to a planet with little atmosphere that is largely a mining colony.
Finding himself trapped in a rut, Quaid considers Rekall. Rekall is a company that implants false memories into your brain. Now, in as little as an hour, you can have the memory of a vacation at less than half the cost with none of the headaches. Rekall gives you the dream vacation where everything goes perfect and nothing goes wrong. Quaid decides to buy the implant and Merry Mishaps occur.

INSIDE EVERY FAT WOMAN IS ARNOLD SCHWARZENEGGER TRYING TO GET OUT
Soon Quaid finds himself in a world where all the people he knew, loved, and trusted are not what they seemed. His whole life is turned upside down and people are out to imprison him or kill him. He soon finds himself on Mars during a fierce civil war filled with all manner of intrigue and Quaid is being hunted by both sides.
Ronny Cox (DELIVERANCE, THE CAR, ROBOCOP, SCISSORS, DEEP BLUE SEA) plays Vilos Cohaagen, a real Ming-The-Merciless character who rules Mars with an Iron Fist. On the rebel side is Kuato (Marshall Bell: MANHUNTER, A NIGHTMARE ON ELM STREET II: Freddy's Revenge, INNOCENT BLOOD, THE PUPPET MASTERS, NATURAL BORN KILLERS) a mysterious figure hidden in secrecy.
In the center of the conflict lies a secret 500,000 years old. A massive machine built by the long extinct race of Martians. The question of course is: Is it real or Rekall? Though this is a knock-down-drag-out action movie, it also raises some canny questions concerning both reality and self-identity. Questions that were raised again the same year in the bizarre JACOB'S LADDER and more recently in DARK CITY, THE MATRIX, THE SIXTH SENSE and STIR OF ECHOES.
Too bad this movie earns a
!!!UNFAIR RACIAL CLICHÉ ALERT!!!:
While only having one black actor, Mel Johnson Jr. (HIDEOUS) this movie still follows the time honored Hollywood Horror movie tradition of Kill The Black People/non-whites. Read the full timeline at the UNFAIR RACIAL CLICHÉ ALERT.

HE'S GOT MARTY FELDMAN EYES
As well as a


!!!SCIENCE MOMENT!!!
:
There are a dozen things I could quibble about here but the one item that's just flat out wrong (

and that's kind of a spoiler so proceed with caution

) is how unbelievably fast a breathable atmosphere is established on Mars.

Providing a whole planet with a thick atmosphere is a process that should take decades at least, centuries more likely, but it happens literally within seconds. If that much gas was released that fast (

pause for fart joke

) it would be the equivalent of the shock wave from a tremendous explosion and would scour Mars clean down to the bedrock.
See THE SCIENCE MOMENT/Total Recall.
TOTAL RECALL was based on the Philip K. Dick short story WE CAN REMEMBER IT FOR YOU WHOLESALE and was adapted for the screen by the writing team of Ron Shussett and Dan O'Bannon (ALIEN, SCREAMERS, BLEEDERS). Additional writing credits also go to Jon Povill and Gary Goldman (BIG TROUBLE IN LITTLE CHINA).
Among the fun actors you can expect in this movie is the heavy duty cult favorite Michael Ironside (SCANNERS, VISITING HOURS, THE KILLING MACHINE, THE OMEGA CODE) as the quick witted and merciless hunter Revok, and Rachel Ticotin (NATURAL BORN KILLERS) as the femme fatale, Melina.
While Philip K. Dick's story was thought provoking (as all his stories are), TOTAL RECALL ignores thought in lieu of adrenaline rush, which it gives you in gallons. I give TOTAL RECALL 3 Shriek Girls.




This review copyright 1998 E.C.McMullen Jr.
E.C. McMullen Jr. is a participant in the Amazon Services LLC Associates Program, an affiliate advertising program designed to provide a means for sites to earn advertising fees by advertising and linking to amazon.com.
LOVE THIS SITE?




SHOW YOUR SUPPORT WHEN YOU BUY MY STUFF!
LOVE THIS SITE?
Support it when you buy from
E.C. McMullen Jr.
PERPETUAL BULLET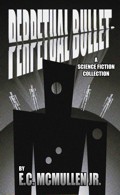 "'Some People' ... may be the standout story in the book."
- John Grant, Infinityplus

WILLOW BLUE


"'Willow Blue' will burrow under your skin and stay there long after you've put the book down."
- Jeffrey Reddick, Creator of
FINAL DESTINATION

IN OTHER BOOKS
E.C. McMullen Jr.'s
short story
CEDO LOOKED LIKE PEOPLE
in the anthology
FEAR THE REAPER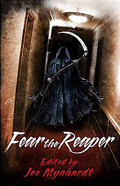 "This Ray Bradbury-esque is one of the most memorable and one of the more original stories I've read in a long time."
- Amazon Review
HORROR 201: The Silver Scream
PAPERBACK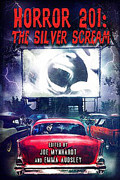 Filmmaker's Guidebook
featuring
RAY BRADBURY,
JOHN CARPENTER,
WES CRAVEN,
TOM HOLLAND,
E.C. McMULLEN Jr.,
ED NAHA,
GEORGE A. ROMERO,
and many more.
Extensively quoted in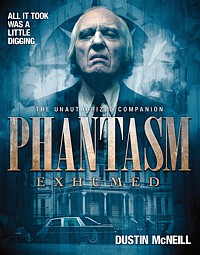 PHANTASM EXHUMED
The Unauthorized Companion

Robert S. Rhine's
SATAN'S 3-RING CIRCUS OF HELL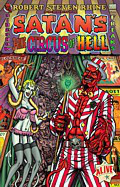 Forward by
GAHAN WILSON,
FEO AMANTE.
Featuring comics by
WILLIAM STOUT,
HILARY BARTA,
STEVE BISSETTE,
FRANK DIETZ,
JIM SMITH,
TONE RODRIGUEZ,
FRANK FORTE,
ERIC PIGORS,
ALEX PARDEE,
MIKE SOSNOWSKI,
OMAHA PEREZ,
DAVID HARTMAN,
D.W. FRYDENDALL,
SHANNON WHEELER,
VINCENT WALLER,
JACOB HAIR,
NENAD GUCUNJA,
STEVEN MANNION,
and more!
ALSO
IN CINEMA
E.C. McMullen Jr.
HEAD PRODUCTION DESIGNER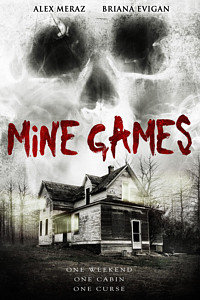 MINE GAMES
(Starring:
JOSEPH CROSS, ALEX MERAZ, BRIANA EVIGAN)
Dept. head
SPECIAL EFFECTS MAKE-UP
(SFX MUA) and Michael Madsen's stunt double on the movie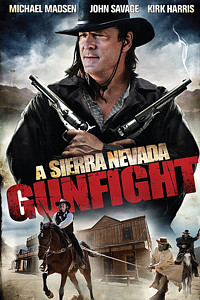 A SIERRA NEVADA GUNFIGHT
(Starring:
MICHAEL MADSEN and JOHN SAVAGE).

PRODUCTION DESIGNER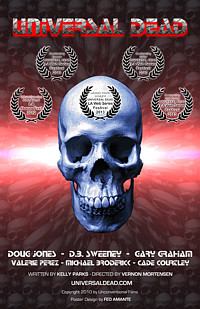 UNIVERSAL DEAD
(Starring:
DOUG JONES, D.B. SWEENEY, GARY GRAHAM)

ART DIRECTOR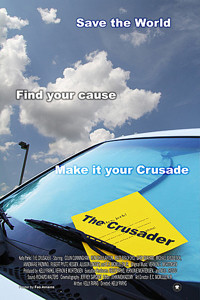 THE CRUSADER
(Starring COLIN CUNNINGHAM, GARY GRAHAM)